Once you have searched for and obtained a list of patents, one aspect you might want to find out about them is the patents they cited and/or the patents that cite them.
The way you do this is to first, select a list of patents from your search results, or from your Workspace, and select the option of "Search citations" from the bottom-right of the page.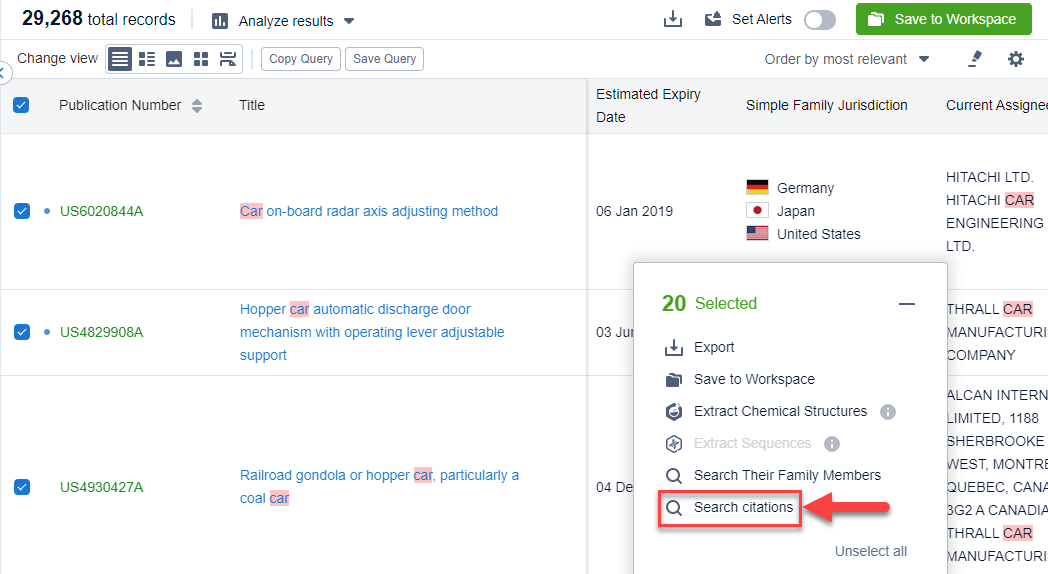 Once you have done this, you can then choose to either search for the patents that are cited by this list of patents or for the patents that cite the list.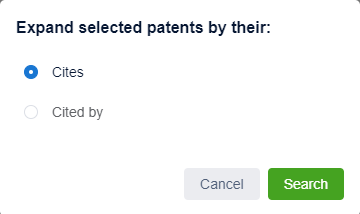 This will then create a long query searching for the (forward or backward) citations for the patents selected.