The process of consistently applying custom fields to the patents in a Workspace folder can become very tedious, especially if it contains many of them. Because of this, we have made it possible for you to set rules on custom fields, which will allow you to quickly apply custom field values for all the patents within a Workspace folder.
These rules are available for both drop-down menus and trees and can be setup as follows:
1. Click on the option of "Add custom field" within the folder.

2. Type in the name of the field and select either "drop-down menu" or "drop-down tree" from the options available.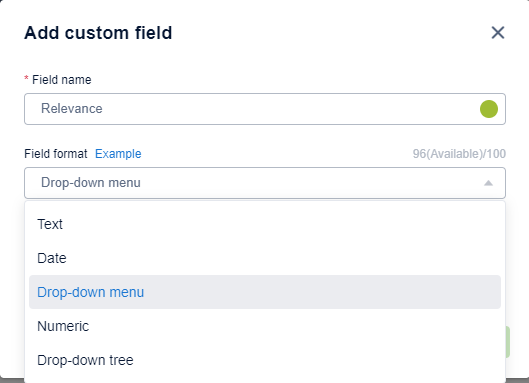 3. Start by typing in all the options for the drop-down, as you would without applying rules.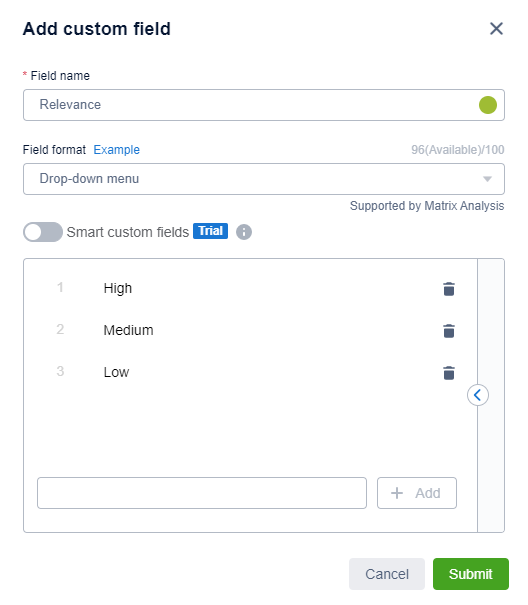 4. Once you have done this, you are now ready to set the rules. Click on the arrow to the right and begin defining the rules using Boolean operators (AND, OR, NOT) and various available fields. Click on "Add Rule" to add another if 3 is not sufficient enough for you.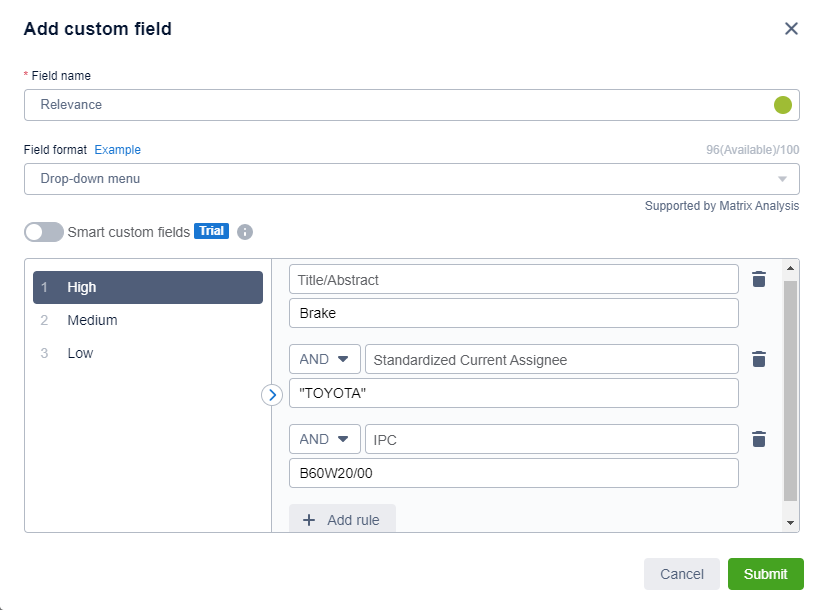 5. Once you have defined these rules, you are now ready to apply them.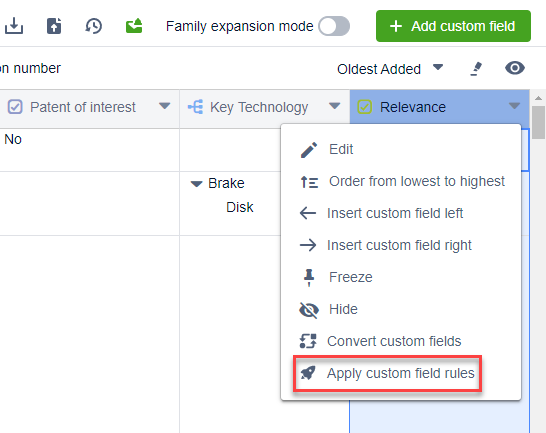 6. When you apply the rules, you can select which patents they should be applied to. There are three different ways to scope out the way the rules are applied:
Custom field rules will be applied to all patents in the selected data set.
Only apply custom fields rules to patents that have not yet been tagged with this custom field value.
Custom fields will be applied to patents with existing custom field values.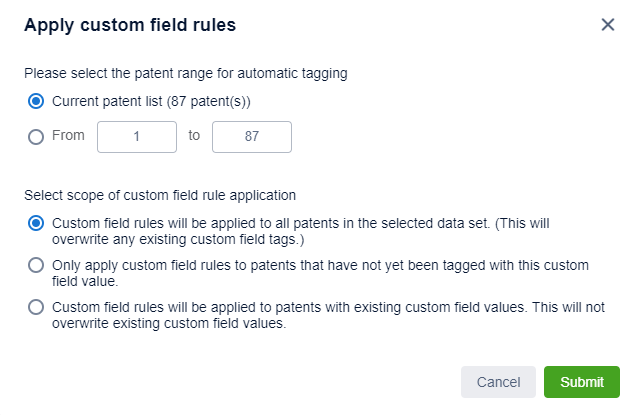 Once you have applied a set of rules, you can edit them by clicking on the usual "Edit" option for custom fields.