There are 5 different search types on the Bio platform.
Sequences
Antibody
Motif
Fragment
Advanced
This article will cover Antibody Searching:
When searching and viewing patents on the Bio Platform you will need to follow a three-step process.
Run a sequence search with Biofilters.
Refine Search results using source filters.
View results on analytics.
Antibody Searching
Antibodies are constructed by pairing heavy and light polypeptide chains. When conducting the antibody search, you must know whether your input is classified as a heavy chain or light chain. Within the polypeptide sequences, there are complementarity-determining regions (CDR). The CDR sequence is a region of the polypeptide chain that is more easily recognizable within the genetic code. To perform an antibody search you must know if your query is a CDR chain on the heavy chain region on the antibody.
1. To begin an antibody search, select Antibody from the available search options.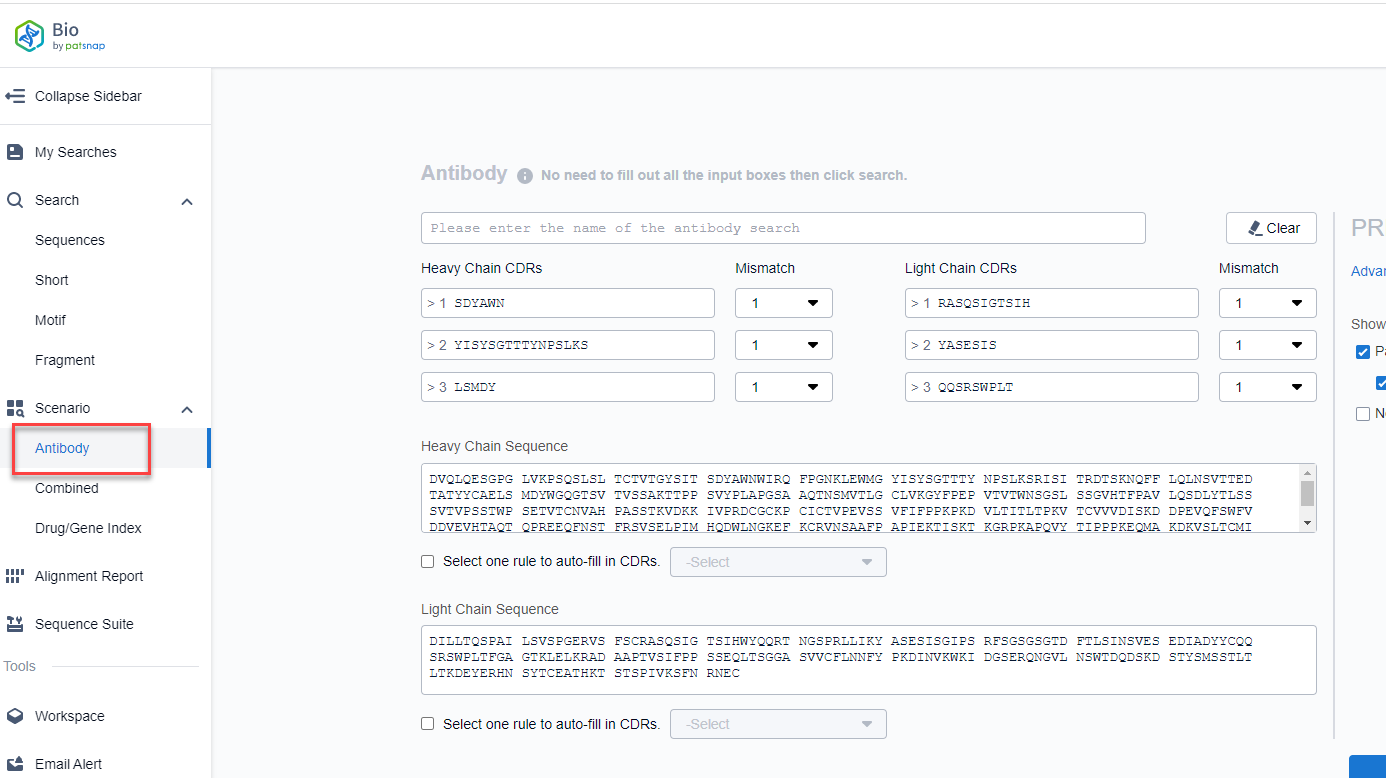 2. Enter your sequence in the appropriate search field.
For CDR sequences you must identify the degrees of mismatch that can be identified in the results. 

When inputting multiple chain sequences separate the sequences with space, in the appropriate search box.
A New field has been added to the Search page, allowing you to rename your search directly from the Search page itself. This streamlines the process and saves a lot of time and effort by eliminating the need to navigate to the Search history page.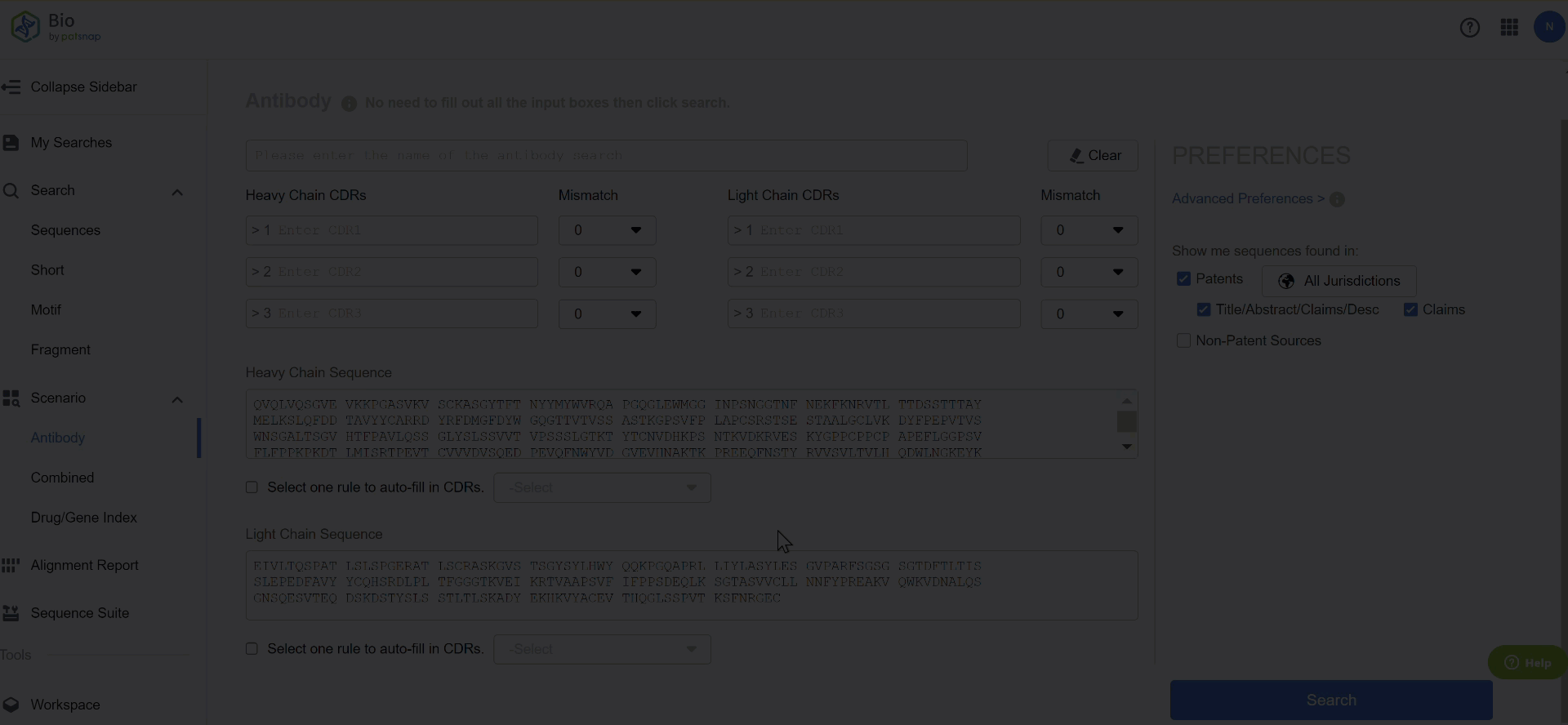 3. After inputting your search query, identify which part of the literature you want to search for the inputted query.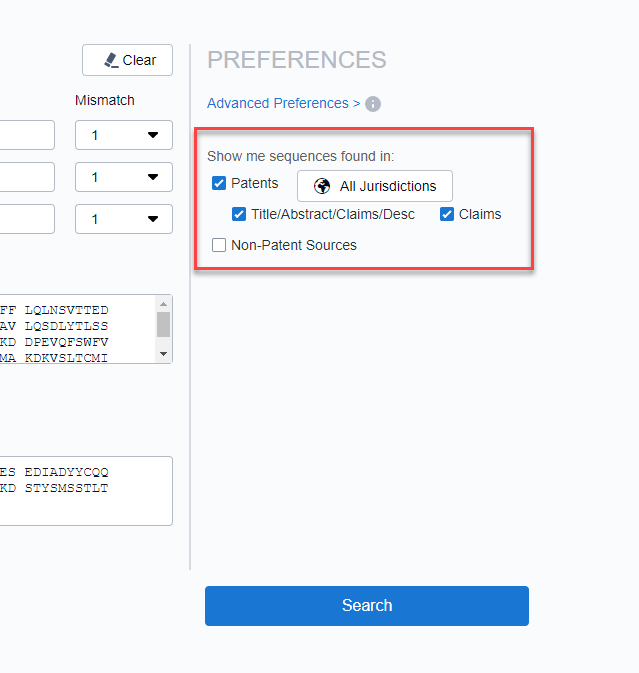 4. Once your search query has been entered and preferences selected the search button will be activated.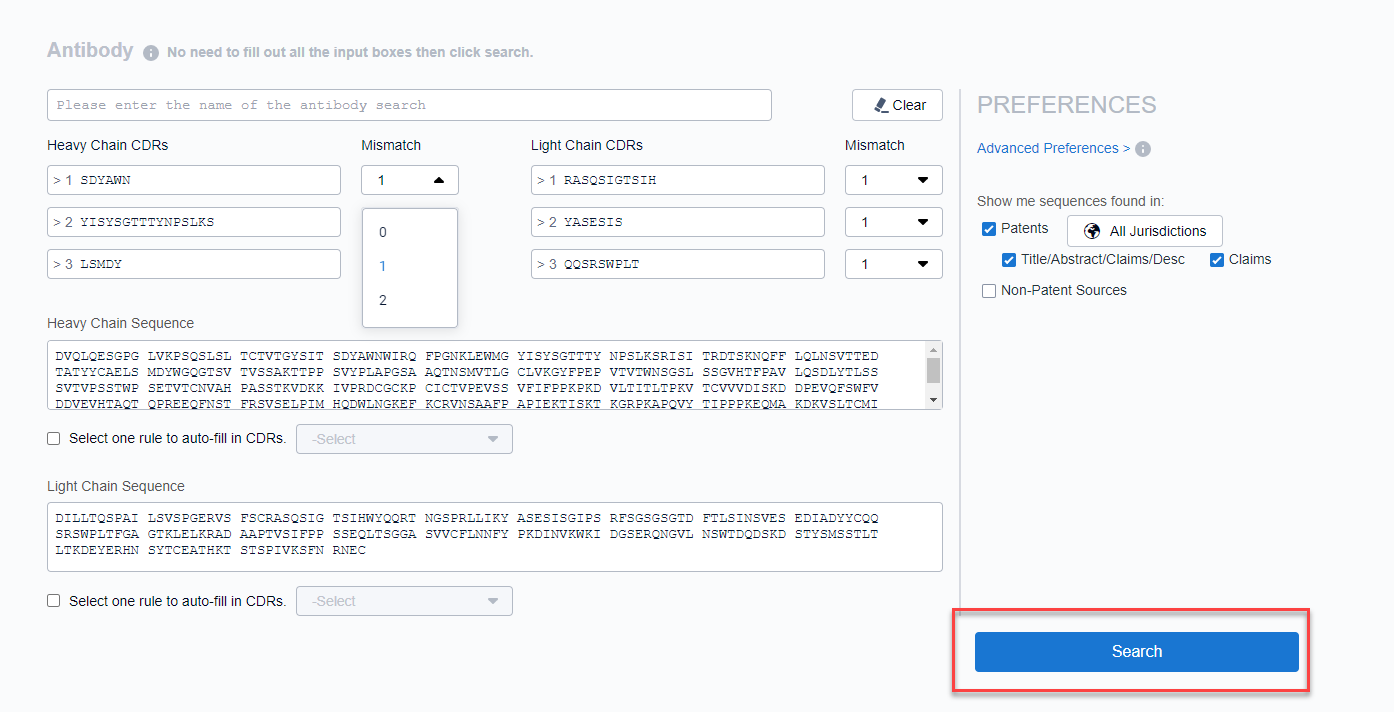 5. The results page will have 2 options:
Sequences: The sequences tab will show the number of similar sequences and the patents and other literature that mention the searched sequences.
Common Documents: The common documents page will show the number of patents containing the sequences you have searched.
(All the charts on the sequences are labelled and contain a description underneath the title to define the purpose of the chart.)
New charts have been added to view common documents that have similar matches to both Heavy and Light chains and all individual CDR fragments, allowing you to save time and review your sequence results more efficiently. Please note that when interacting with the Common documents for similar sequences charts, you will be directed to the Combined Search page.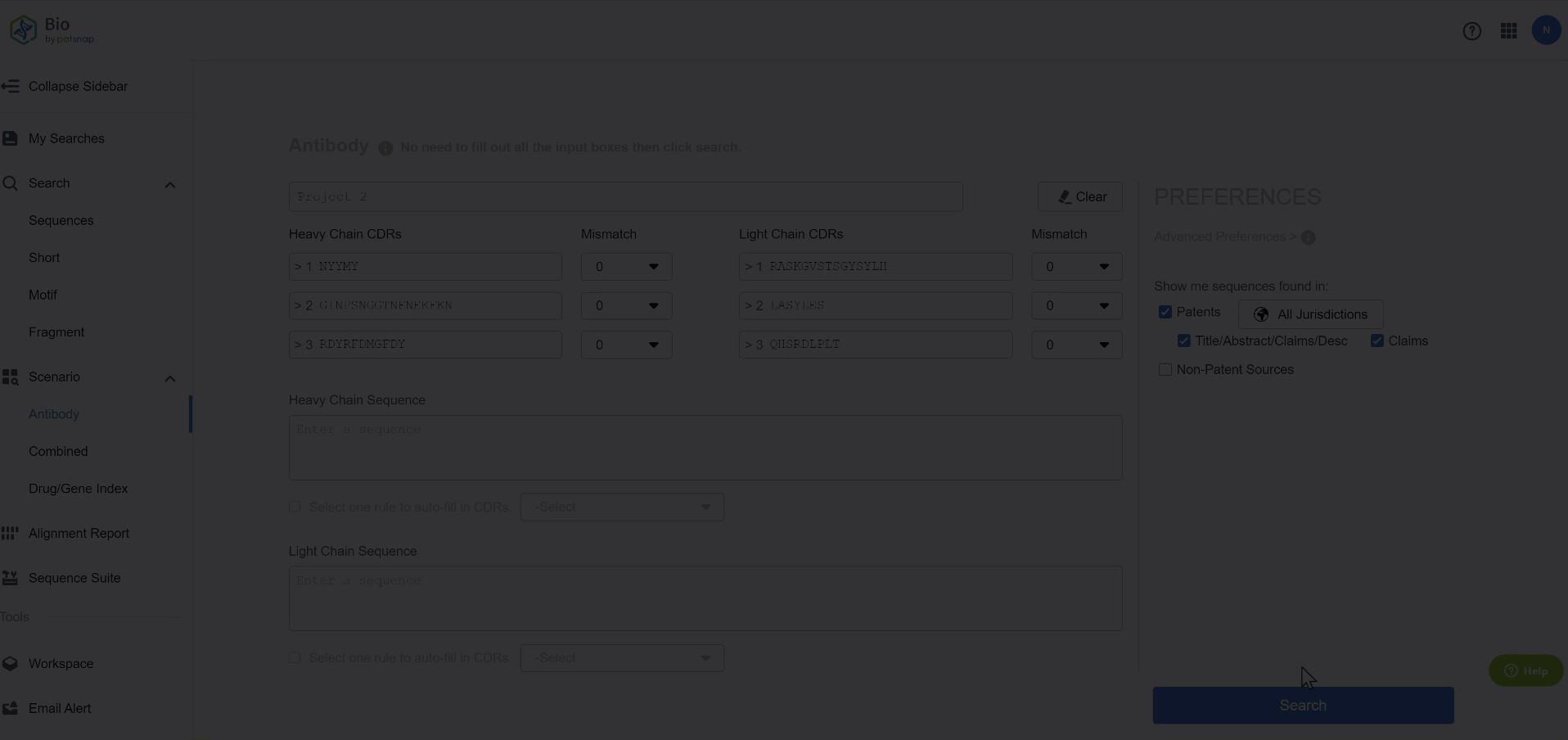 6. Clicking on a highlighted number in your selected chart, will open the related sequences in another tab. At this point, you can select the variations of the original sequence that you are interested in and click view sources. This will allow you to see all the pertinent patents.

7. When you click on a patent to view you will automatically be redirected to the analytics platform. Here you can use all the functionalities of the analytics platform to view and save the patents you are interested in.