You are now able to transfer Workspace ownership easily with a click of a button.
This will allow you to pass Workspaces from one colleague to another within the same company.
This may be useful when a colleague leaves the company or is no longer working on the same project and wish to hand over the Workspaces that were created.
To transfer ownership, find the transfer button located in the "My Workspace" area.
The button will appear when your mouse hovers over the Workspace you wish to edit.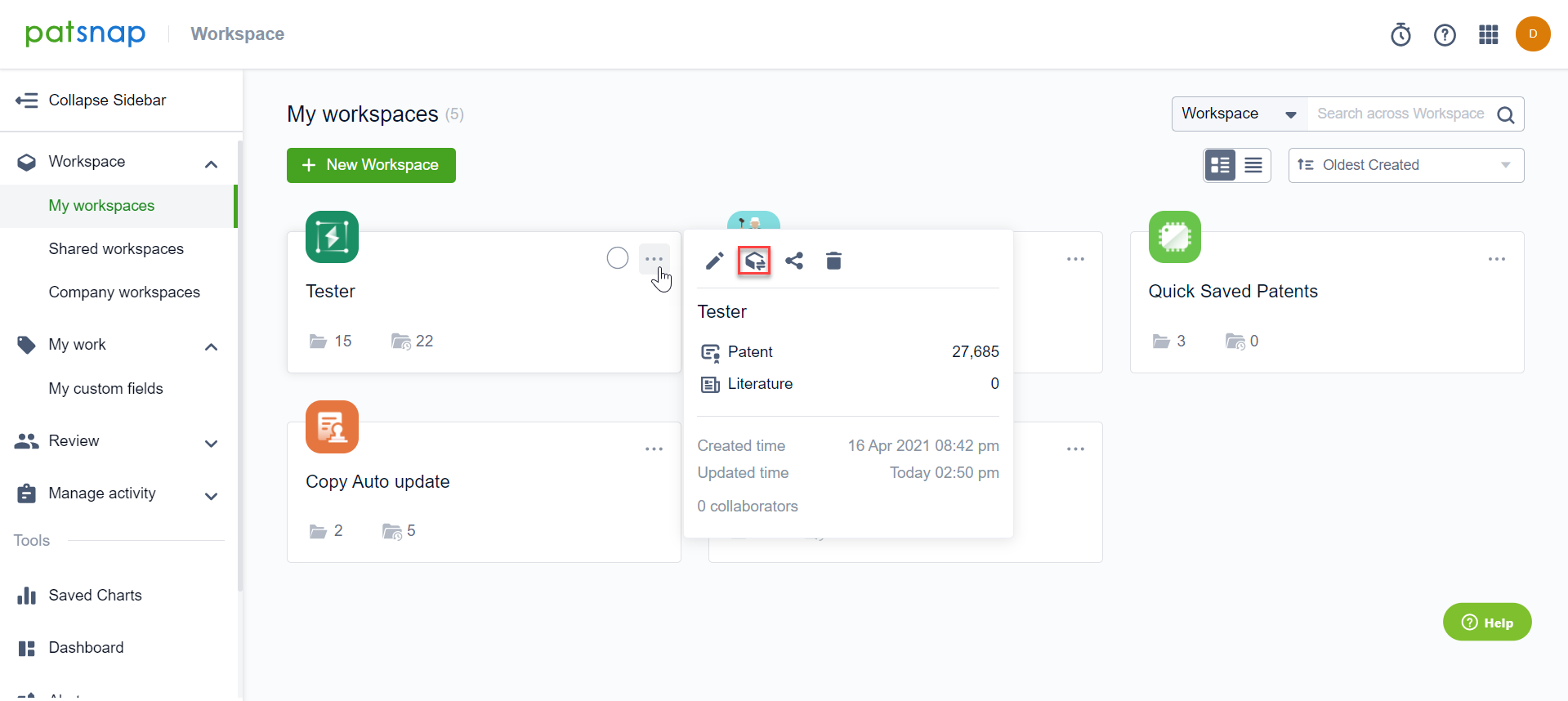 Once you click on the Transfer button, you will receive a prompt below to enter the email address of the user you wish to transfer the ownership to and you can select from a few options for the transfer.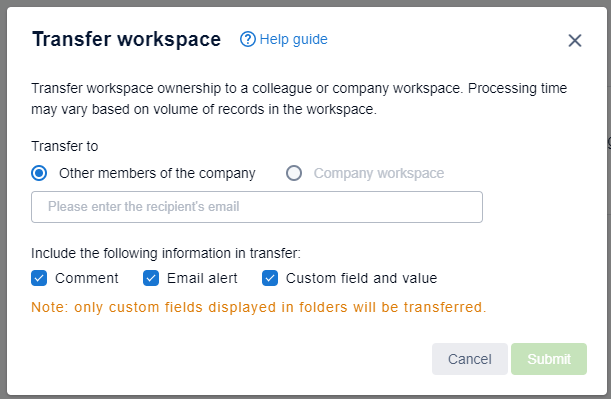 Workspaces can also be transferred into a company Workspace as well. When transferred into a company Workspace, it will disappear from your list of personal Workspaces.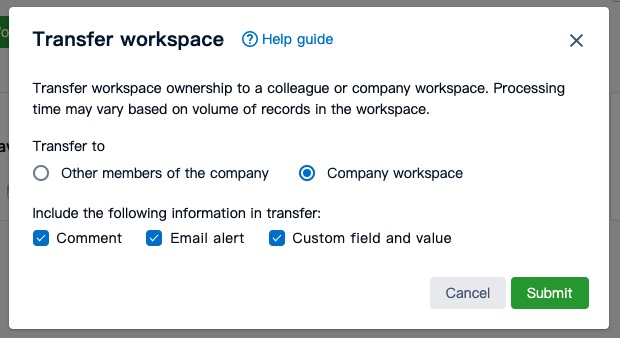 Hit "Submit", once you have checked all the details and the ownership should be transferred over to the new owner.