Technology Tracking can now be done easier with the Technology Tracking feature found inside one of the key reports dashboards of Insights.
You can now add 5 different technologies of your choice, and it will provide information on new patents that match your technology area.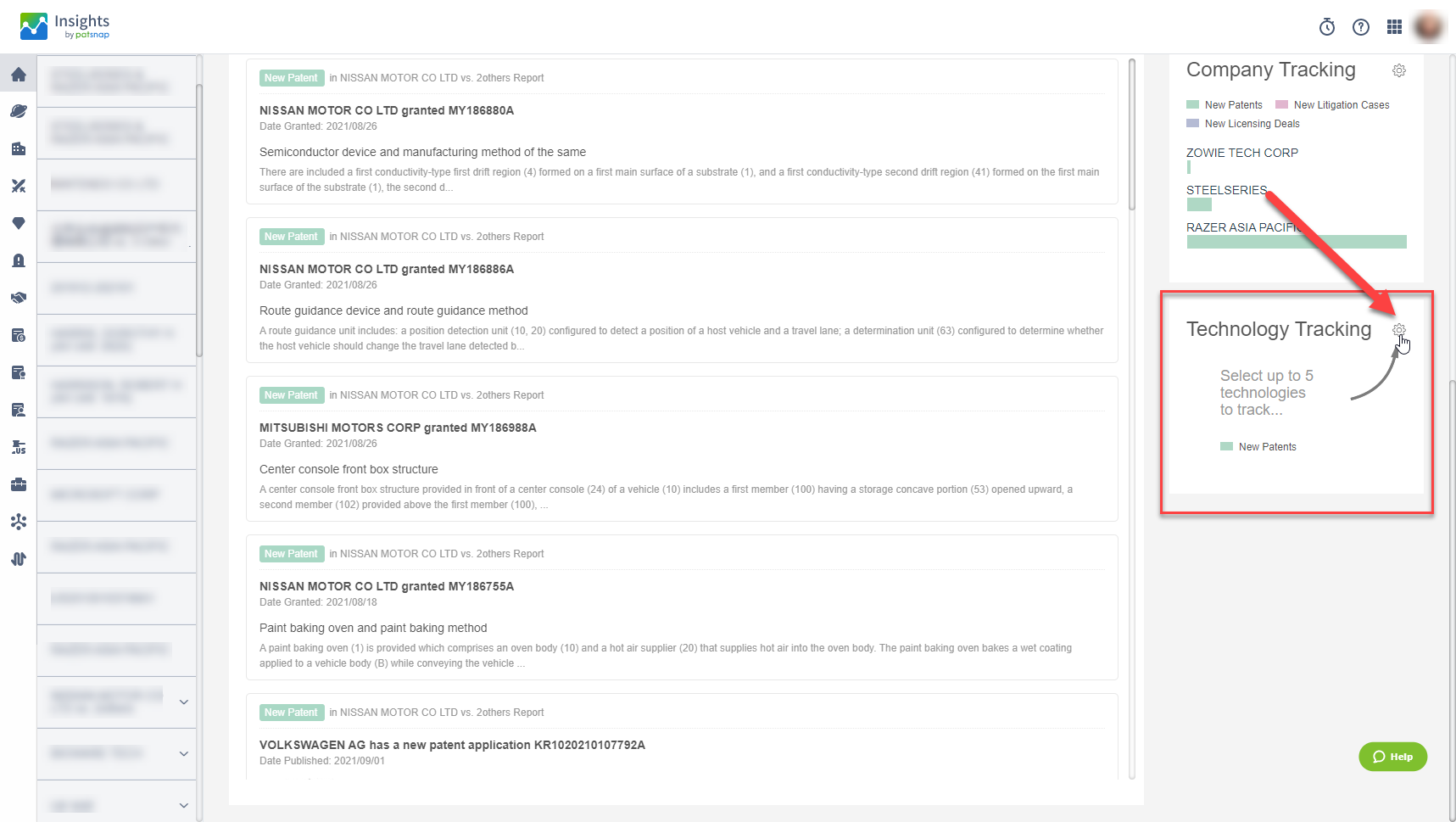 Clicking the cog will bring up a pop up window, where you can add your different technologies. The technology you input will find every patent with that keyword in its Title, or Abstract. You can also edit the time period you are looking for.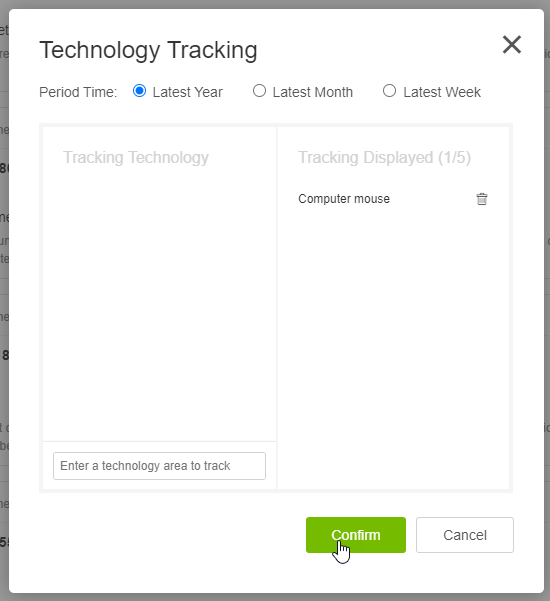 Once completed, you can click on each technology, and it will take to an Insights dashboard based on that technology.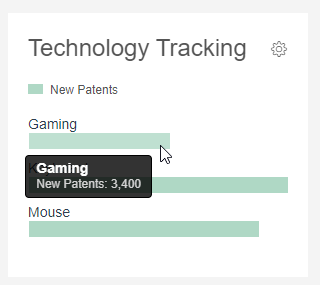 The tracker will be set on the "Create Dashboard" page for the latest information on these technology areas.