Workspace tags help you organize your many Workspaces. They allow you to create customized tags that you can use to filter your Workspaces. You can either add tags when you create a new Workspace, or you can add them later when you edit your Workspace.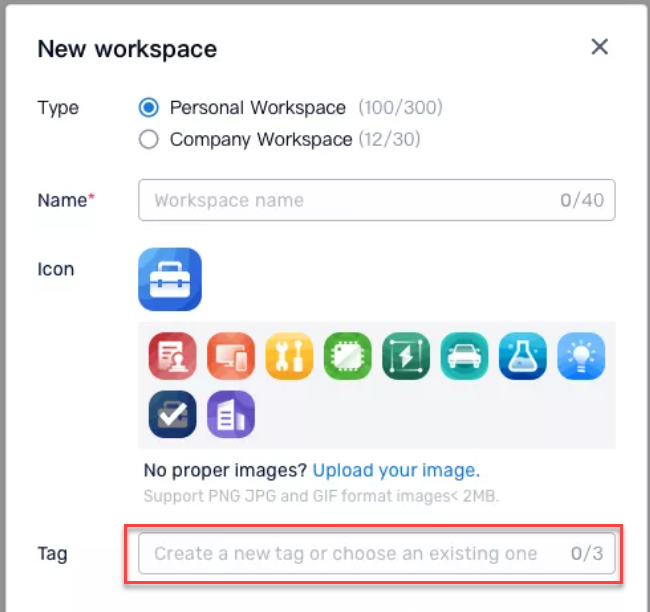 You can have up to 3 tags on each workspace. Once you create tags, they will appear in a drop-down menu for you to select from.

Once you have successfully created some tags, you can now use them to filter the Workspaces you own.