Application Domain is a system developed by PatSnap, which is based on the application direction of a technological patents. This gives the ability to understand application of the invention technology for a patent quickly. This system uses both patent full-text and artificial intelligence technology (through machine learning and natural language processing) in order to generate the keywords.
The classification of a patent represents both the technical field in which the patent is located and the possible development direction of the product; however, the existing classification codes that exist aren't clear enough to those who don't work regularly with IP. Application Domain is much easier to understand, as it just defines technologies with words rather than codes. It also has a total of over 14,000 categories.
Please note application domain is not provided for design patents.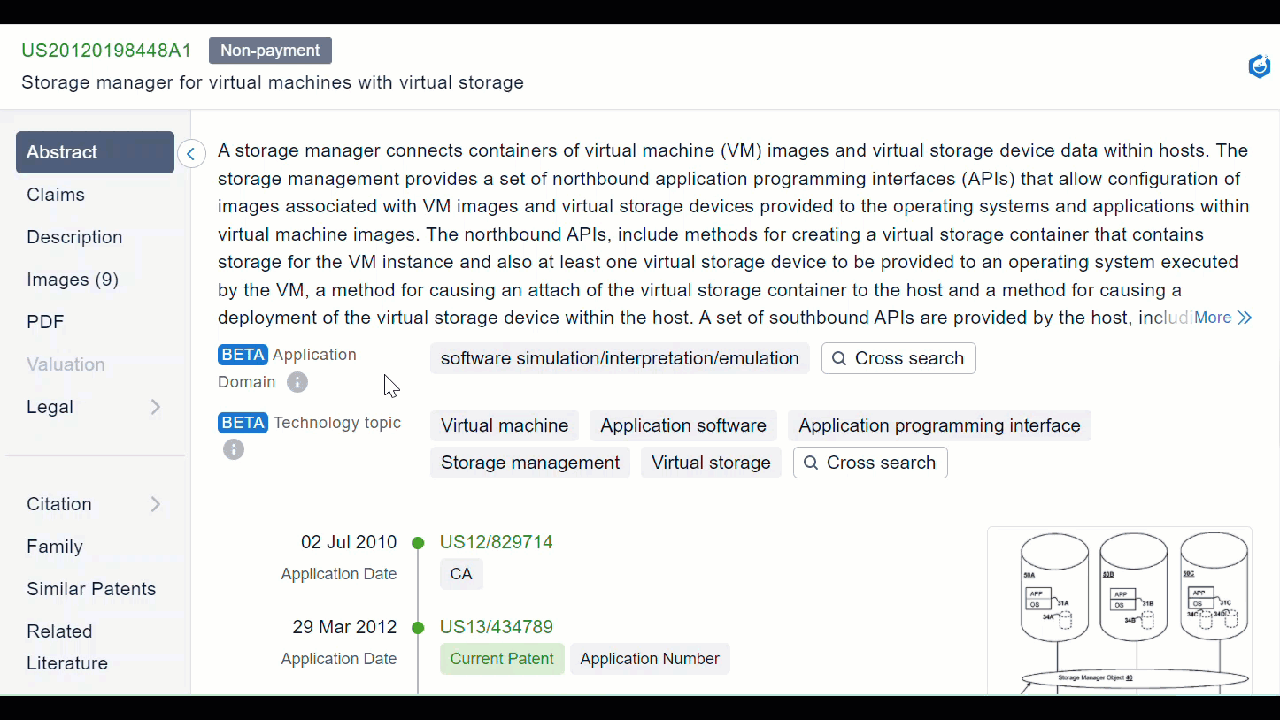 Let's now provide an example (coffee cup) of how Application Domain differs from Technology Topics and Classification Codes: