You can import custom field values for the drop-down menu, and the drop-down tree custom fields. This can be down through an Excel file or a TXT file.
You can find this capability in the "Add Custom Field" popup. To import a file you select the "quick import" button, and select your Excel, or TXT file.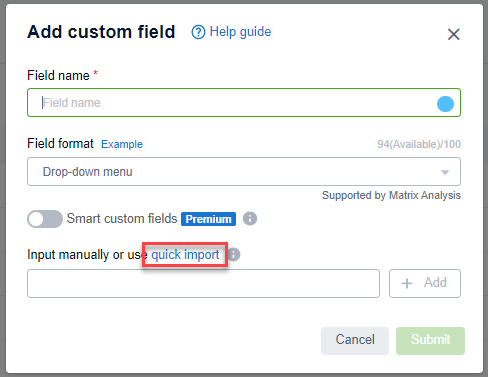 For the import to work, it needs to match a certain format. For the drop-down-menu, each individual value needs to be in its own cell in a column. There is a tooltip beside the import button that will show the layout needed.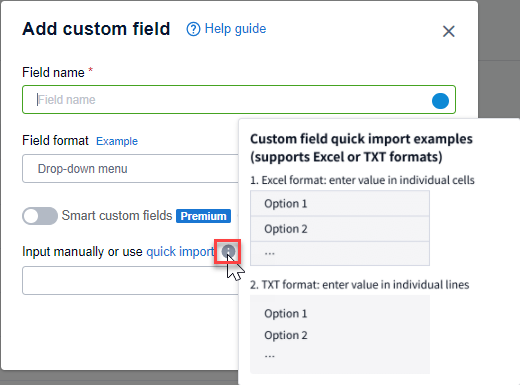 For a drop-down tree import the main node is the left most column. Each column to the right will be a sub node. To create multiple sub nodes off a single node you need to match the values of the previous node. TXT file has the same features, but each sub node will be split by a "\".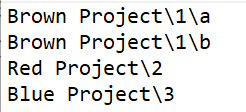 Once you have selected your file, it should populate in the values section of the popup.