Automatically generated templates
Click "Dashboard" in the collapsible sidebar on the left of your screen to enter.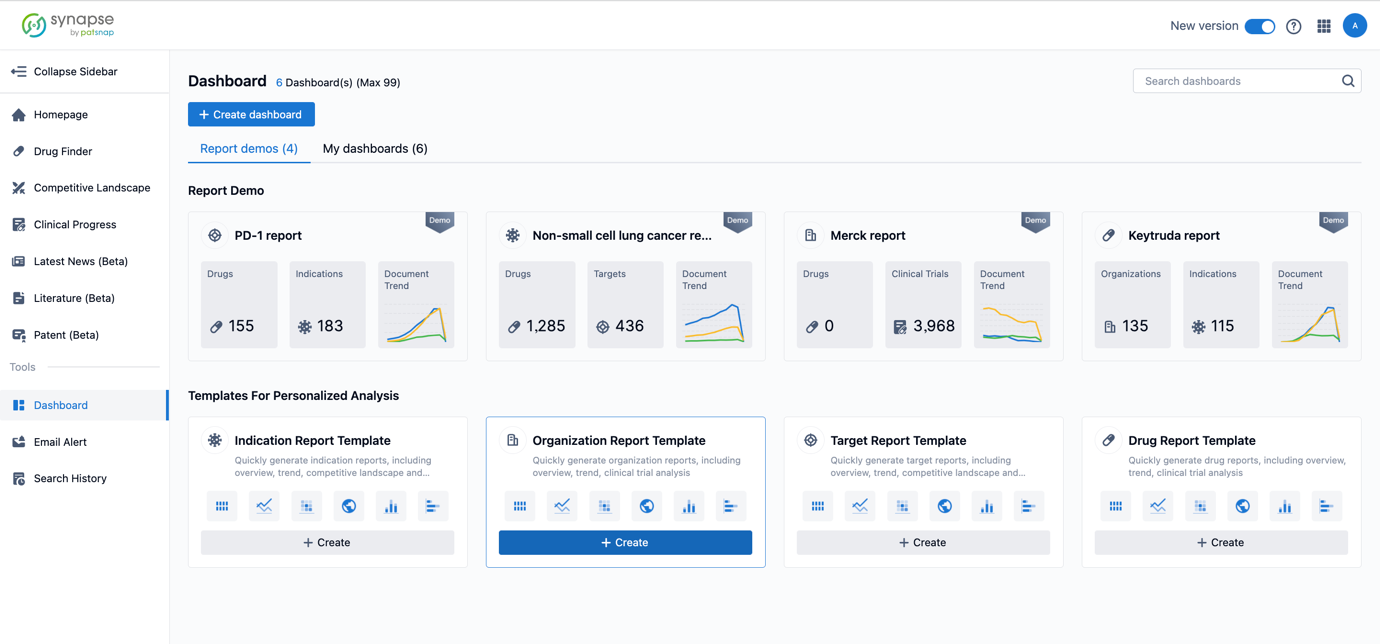 Synapse has prepared several sample reports and their corresponding templates for you to use. For example, if you want to generate an analysis report on Pfizer, scroll down to the "Templates For Personalized Analysis", and click on "Create" under the "Organization Report Template". From there, enter in "Pfizer", and it will generate a report for you automatically.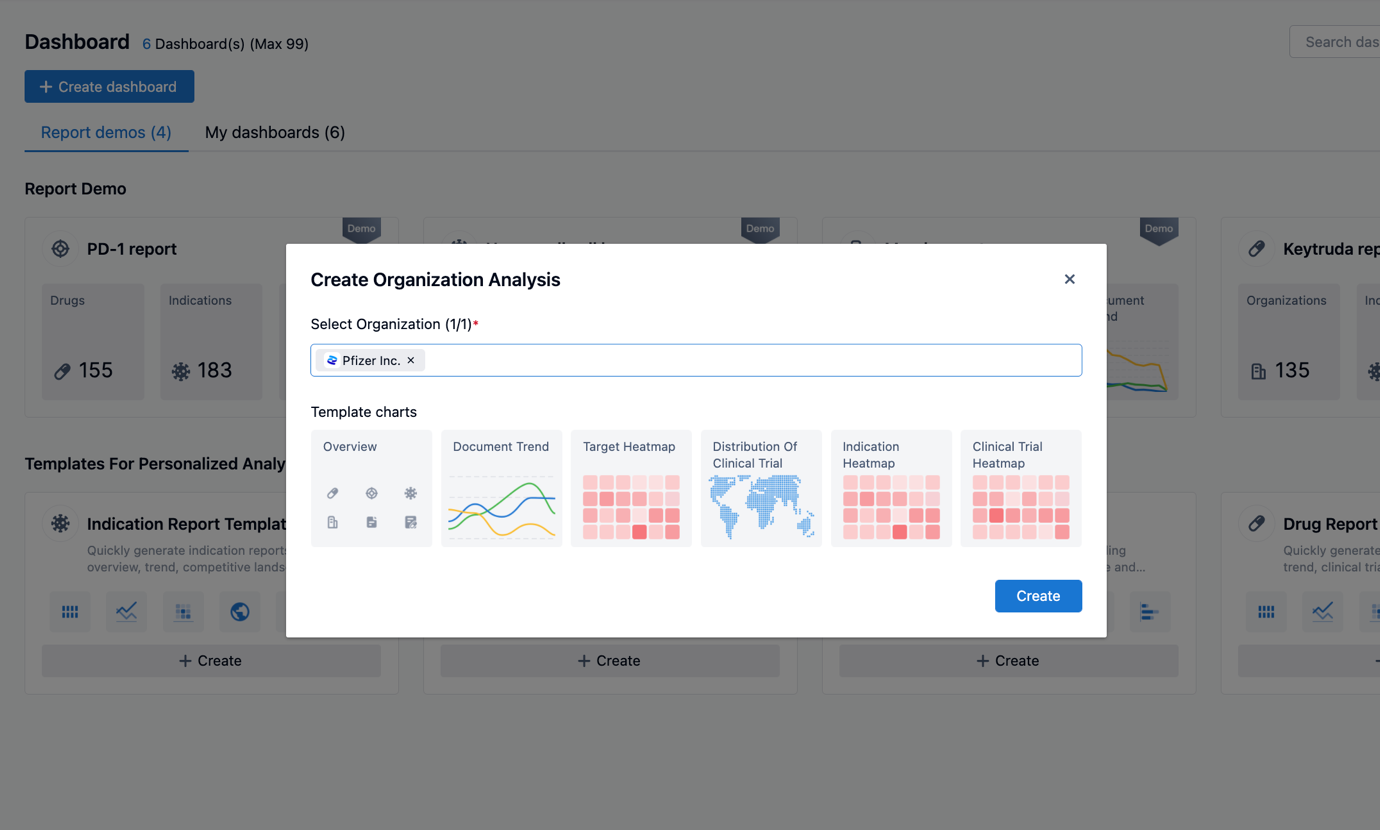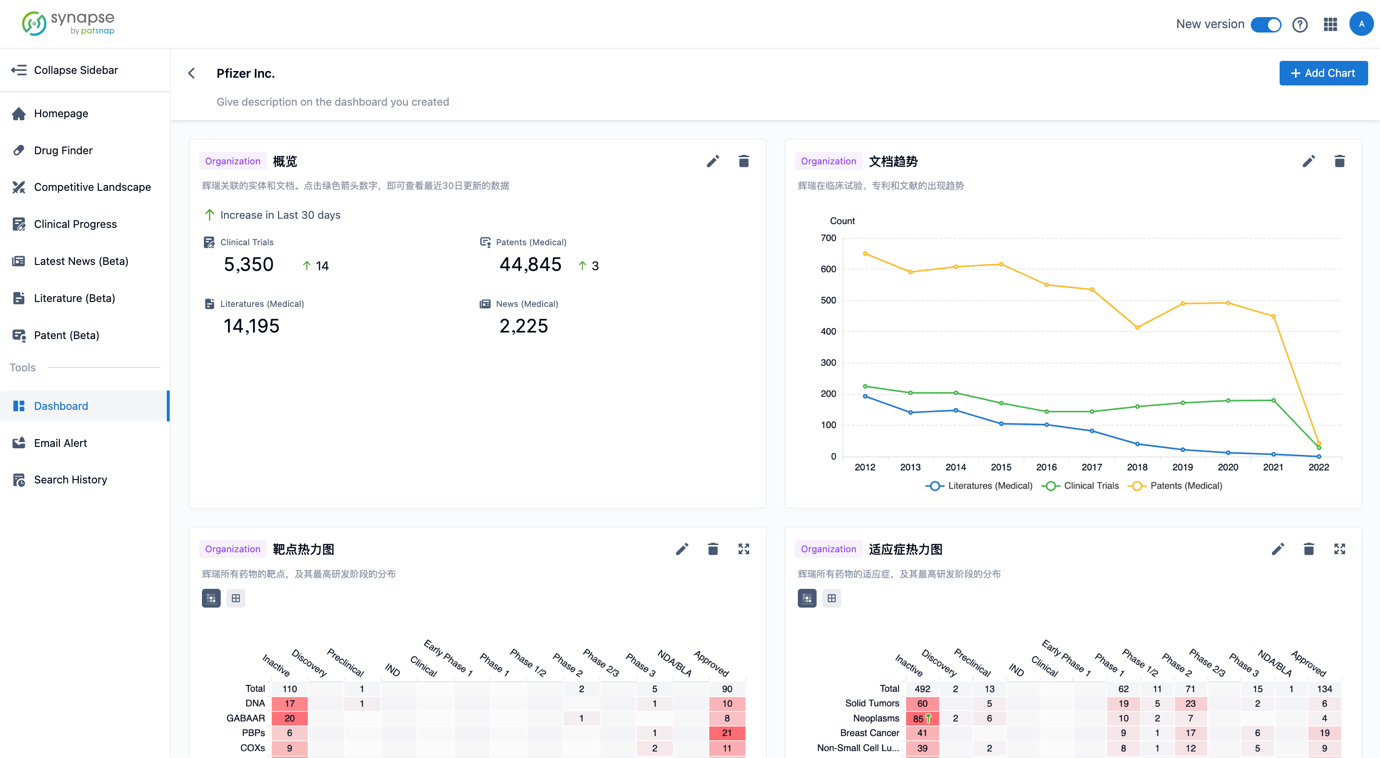 Generated reports will be automatically stored in "Dashboard" in the collapsible sidebar on the left of your screen for future access.
Drug Type
Understanding the drug modality landscape is important as it allows companies to identify trends, unmet needs, and opportunities for growth. "Drug type" analysis in Dashboards is not supported as both a Template and chart dimension for Target/Indication reports. This will allow users to continually monitor the modality landscape of interest and customize the data visualization to best convey the information to their individual needs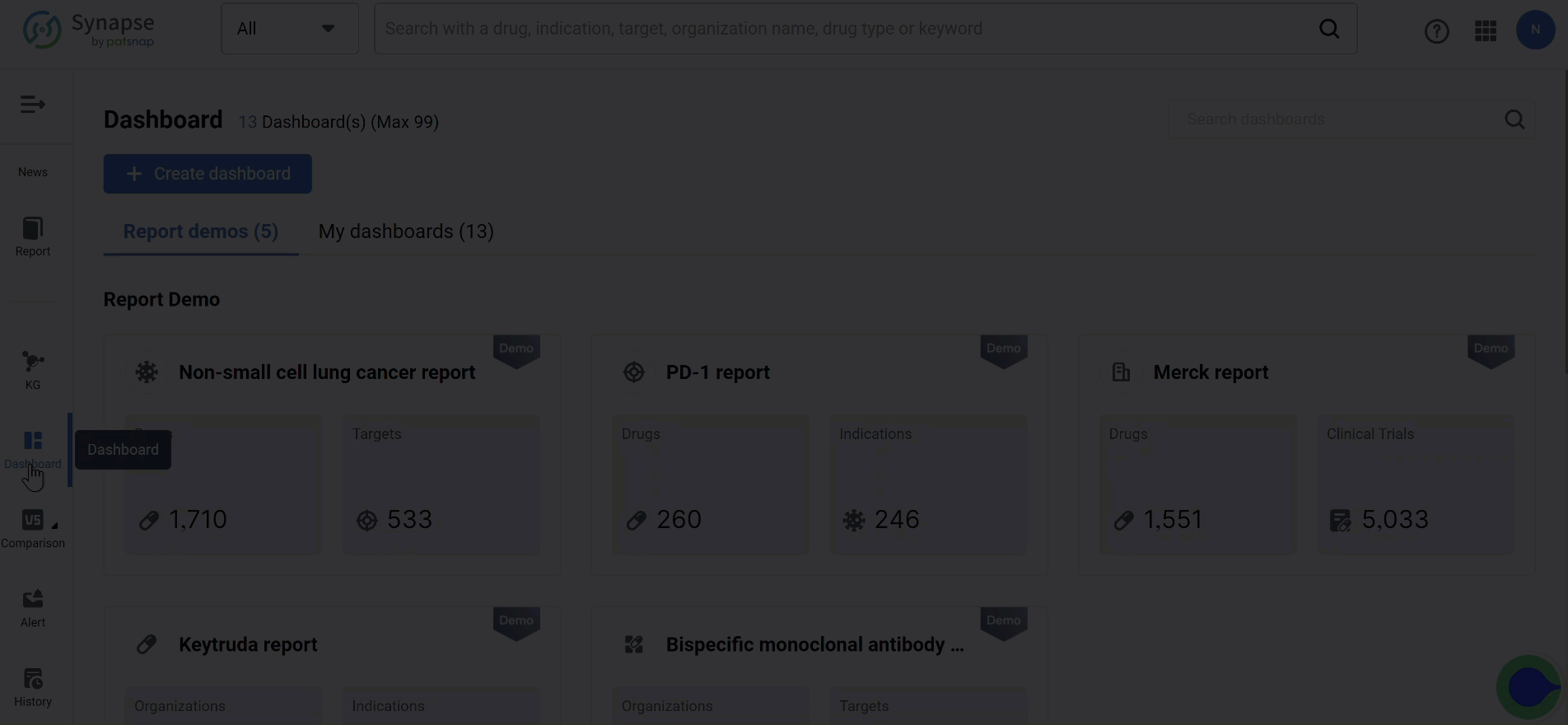 Exporting
Users are now able to download Dashboard charts to share with others offline with the click of one button. Additionally, customization options for Time Range will be available to support reporting needs, allowing users to generate trends for up to 10 years of data depending on the chart type.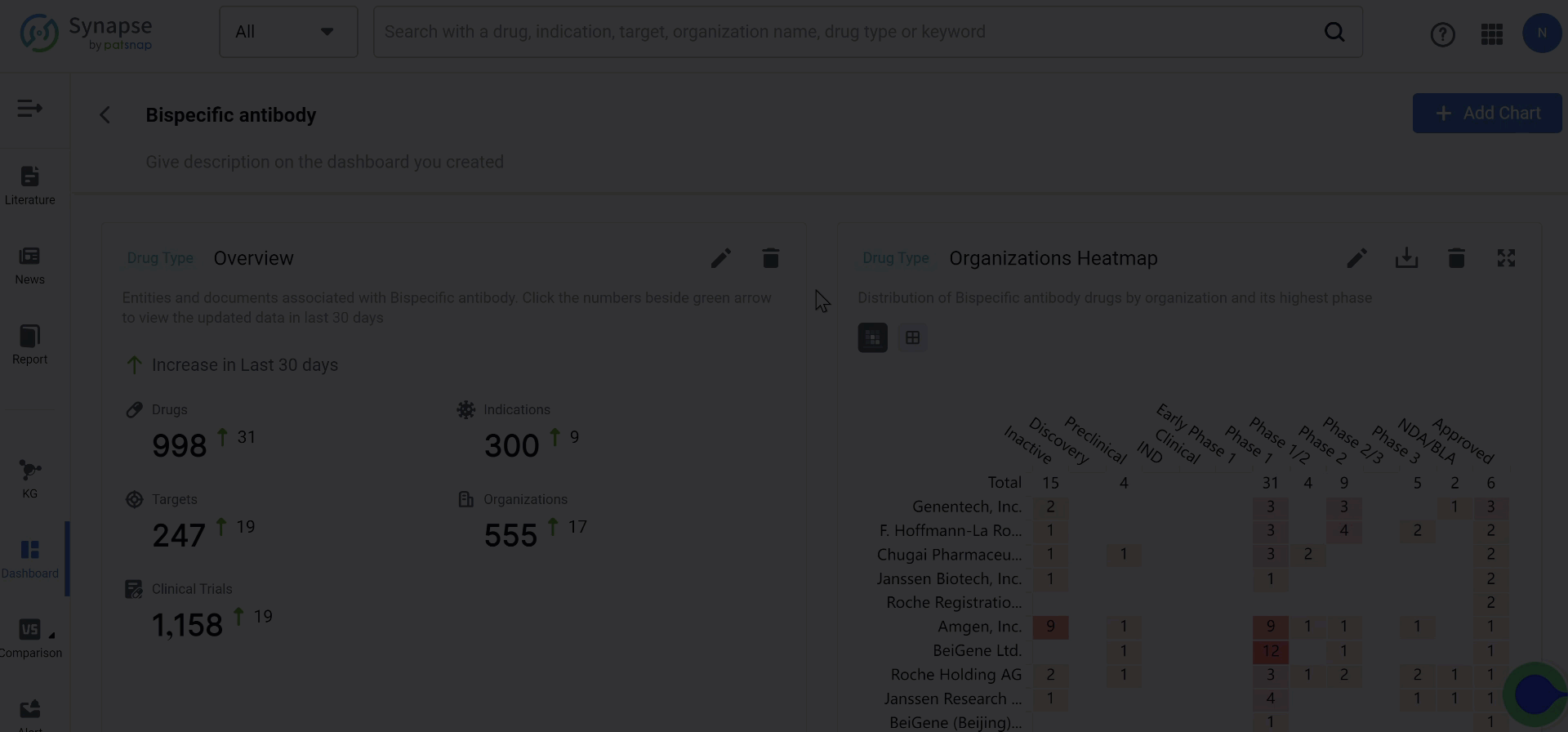 To export a Dashboard, you need to click on the export button near the top right of the screen. Please refer to the GIF above. Please note that the export feature is only available to Synapse premium users.