Starting with the Target, you can then filter your results of drugs via the type of drug.
For example below we have selected the Target "PCSK9", here you will see we currently have 4 results.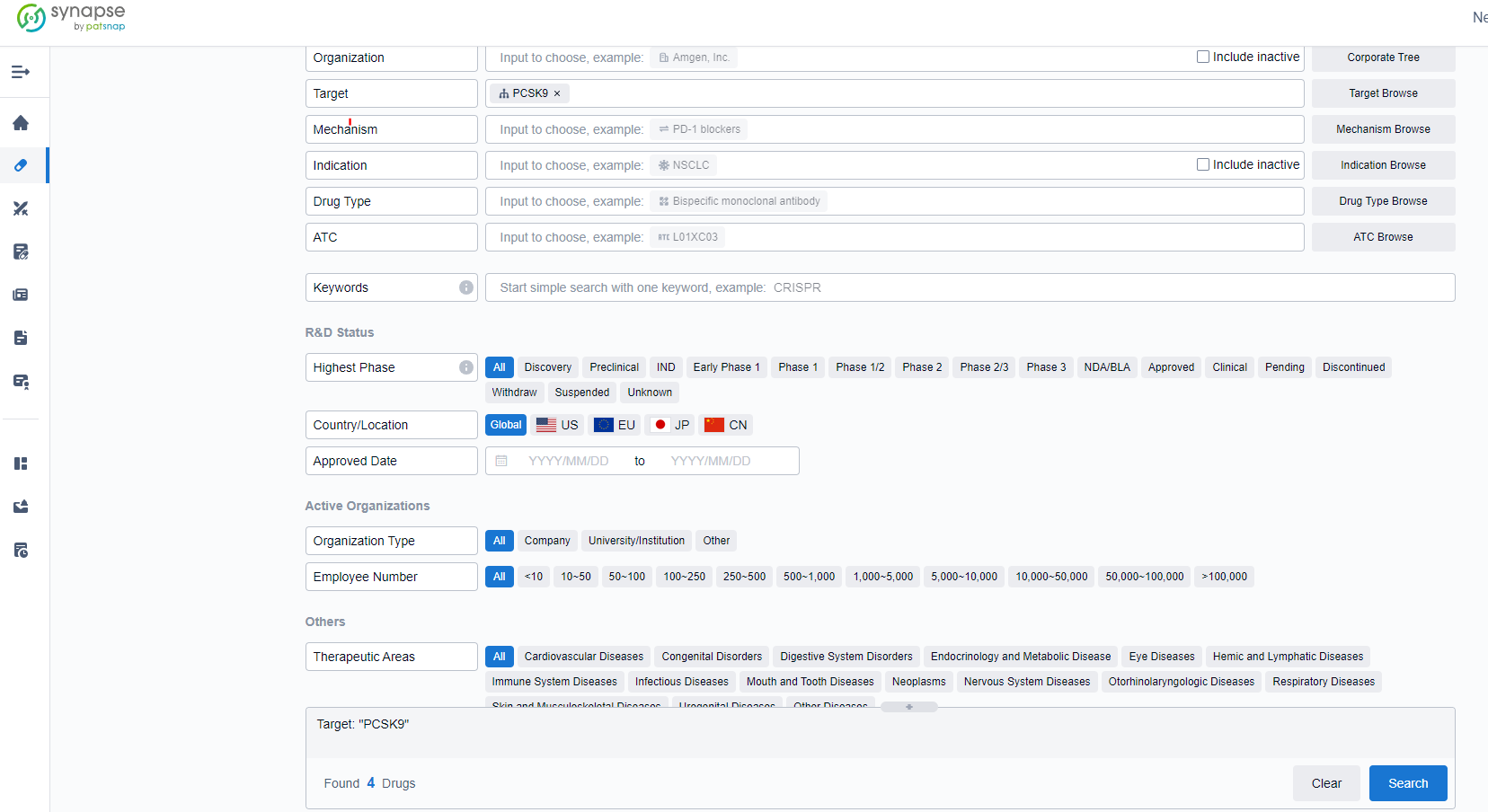 From here we can then filter by drug time to narrow it down to Antibody Drugs. This narrows our results down by 2.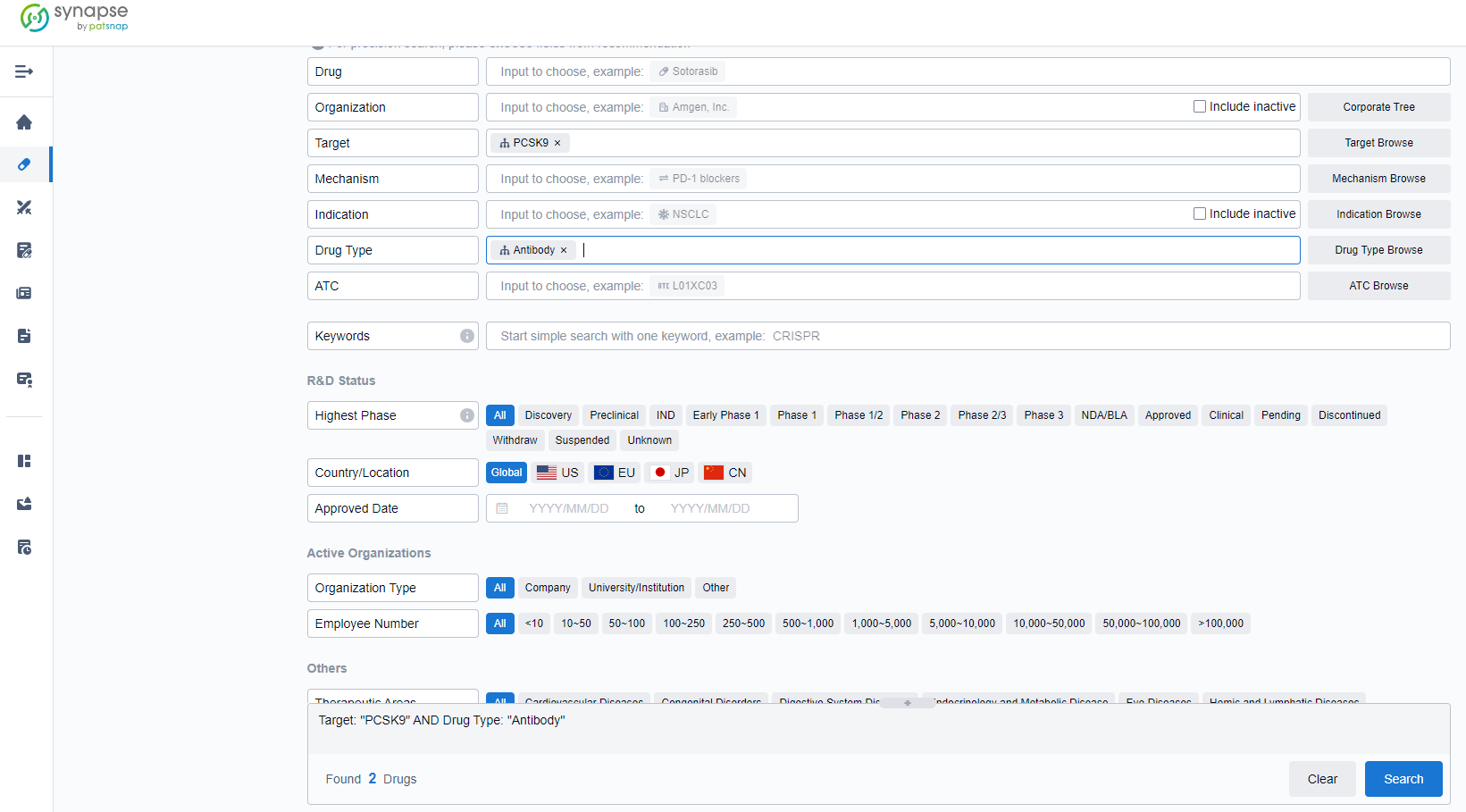 Mix and match different fields and requirements to narrow down to the specific drug required, allowing you to pinpoint exactly what you require.