The results page allows users to group their results based on the information they require.
The default setting will always be grouped by drug, listing your results based on the drug name.
However this can be changed using the drop down menu as shown below.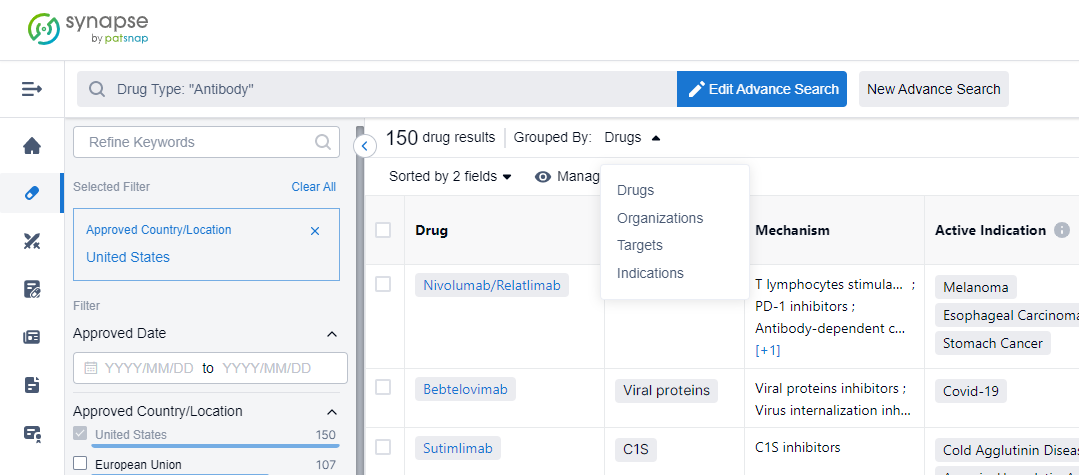 This will allow you to group your results by Organization, Targets and Indication to help you navigate your result, for example, if you are interested in seeing what drugs a particular company has been working on then grouping by Organization will aid you in quickly identifying the list of drugs matching your search.