A new feature added to Synapse is the Co-Investors chart under the "Investment" information of a company. If you want to access this chart, search for your company of interest, such as Pfizer, in the search bar on the home page of Synapse and then click "view detail".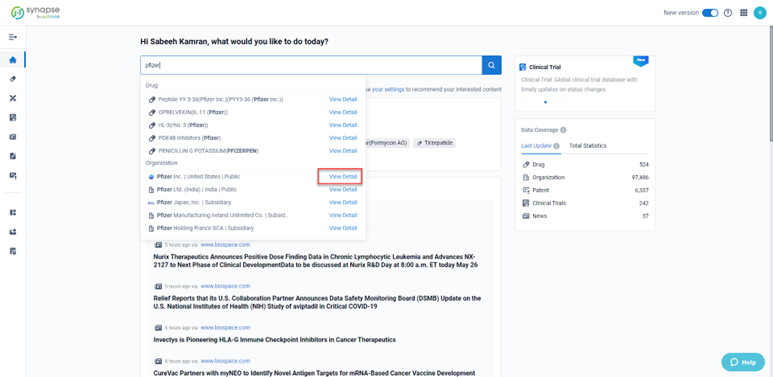 After clicking on the "Investment:" tab on the right-hand side of the screen and scrolling down, you will see the Co-Investors chart.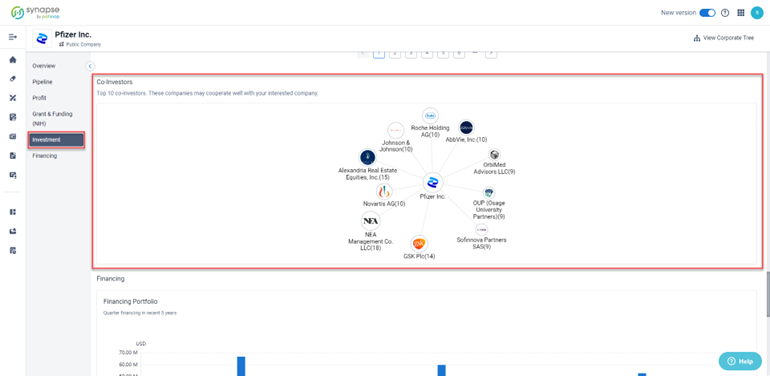 This chart allows you to visualize the top 10 co-investors that cooperate with your company of interest. Each of the 10 companies has details about the investment available by clicking on it. This is essentially a quick and easy visualization to help you identify what companies are partnering with others on investments and can also be helpful in identifying potential collaborations/partnerships.