When you search for a sequence, you may find thousands of similar sequences with multiple functions. Currently, you can screen those sequences using filters such as Sequence Type (protein, nucleotide), Antibody, Chemically Modified, etc., however, the scope is still quite broad.
Sequence Label Filter
The sequence feature section of the sequence listing metadata contains different forms of supplementary descriptions for a sequence, such as whether it is a CDR, whether it is a mutation, etc., and these tags can indicate different roles or functions for that sequence. Based on these tags, the newly added Sequence Label Filter will allow you to screen sequences based on functionality, enhance the readability of the sequence, and ultimately improve work efficiency. They are a great way to filter down your data set to get to a more relevant subset of data and essentially allow you to have a look at the sequence and understand its function without having to read into the document. Some examples of labels include fusion protein, primer, CDR, mutation, linker, etc. These labels can be found in the Table View, Alignment View, and also on the left-hand side of the page where all the filters are.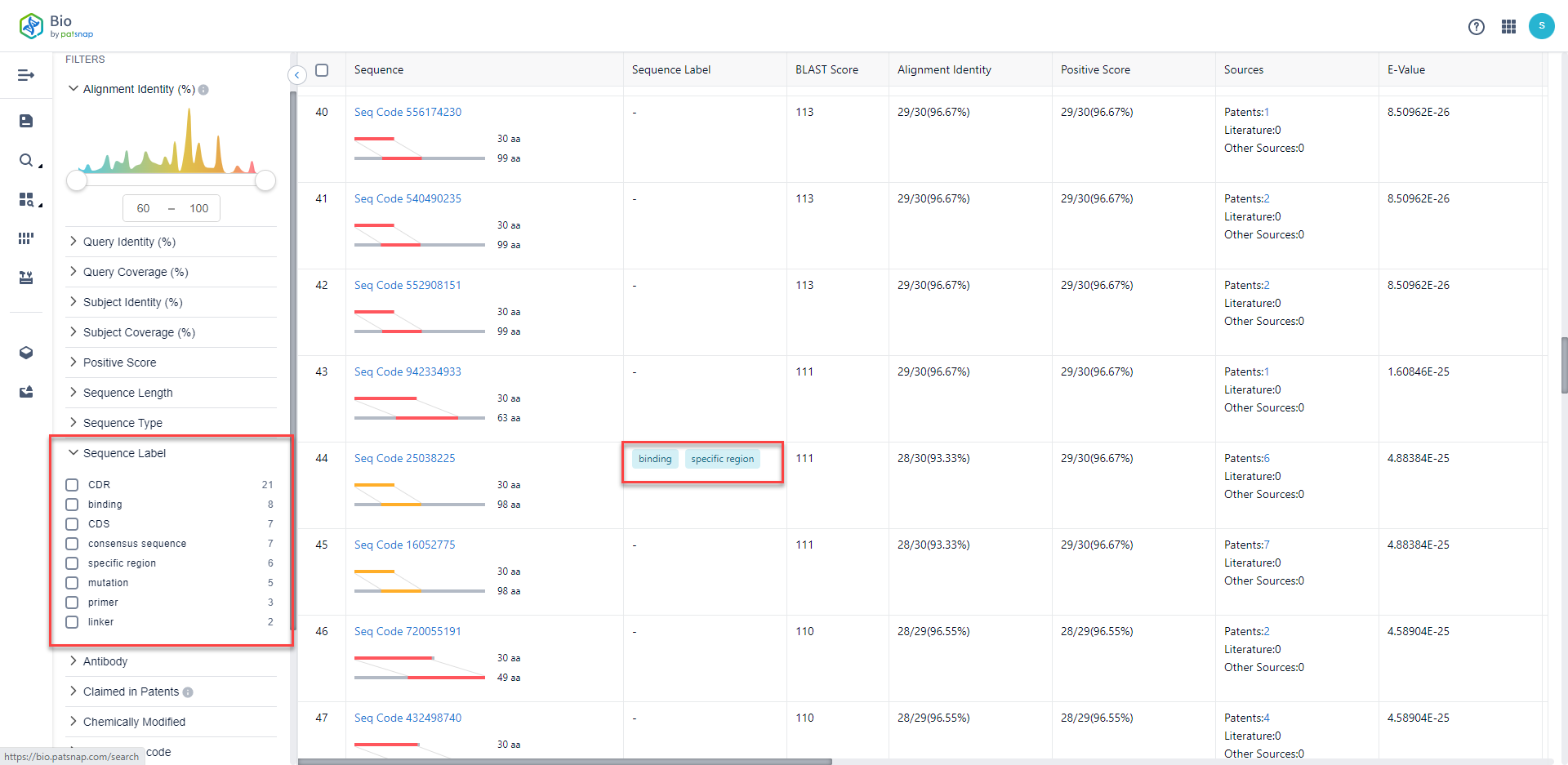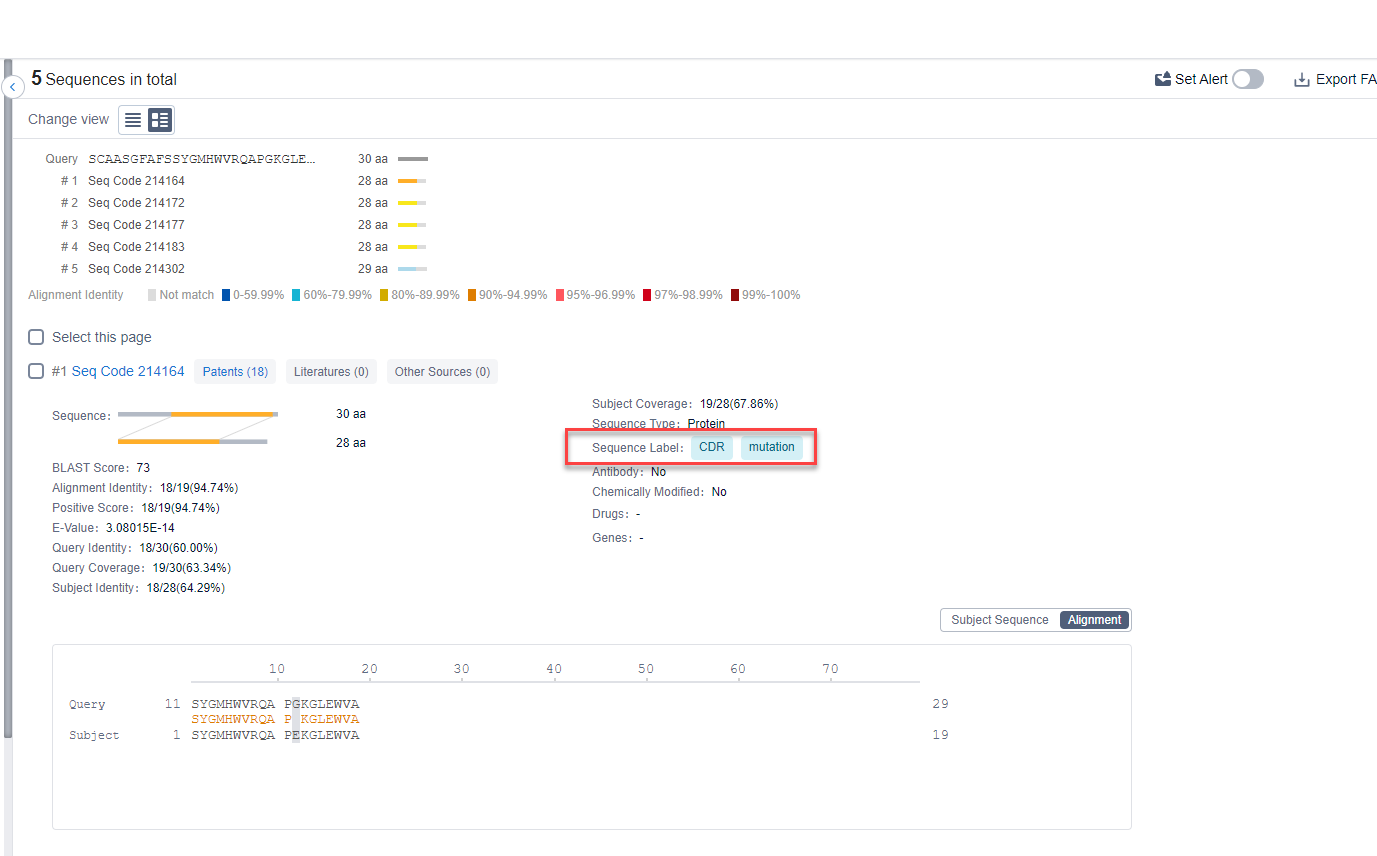 Sequence Type Filter
Based on the sequence listing metadata tags, the Sequence Type options have also been expanded from just nucleotide and protein to cover further classifications.
Biological sequence types have been classified at a
subclass level to allow users to quickly understand, filter,
and locate sequences with related properties or
functions. Primary classifications include protein and nucleotide while secondary classifications

further break these down into

sub

-

categories including siRNA, mRNA, etc. This feature is only available to Premium users.