Patents in different languages can be found in PatSnap's database. In Bio, you might have trouble translating foreign language texts when reviewing sequences published in foreign documents, resulting in a poor patent review experience. You must either use your browser translation options or manually copy and paste the text into a translation tool, which greatly interrupts the workflow. Additionally, even if you went into Analytics to view the translation of the patents, you would lose certain bio features such as clicking on hit sequences, etc.
The newly added language translation option in settings will allow you to view the title and abstract of any document in Chinese, English, or Japanese. This will allow you to view the detailed Hit Sequence information alongside the documents in your language of choice, ultimately improving workflow.
The language translation option can be accessed on the 'View Sources' page by clicking on the small gear icon and going into 'View Preferences'. Here you will also find the option to show the original text of the translated patents.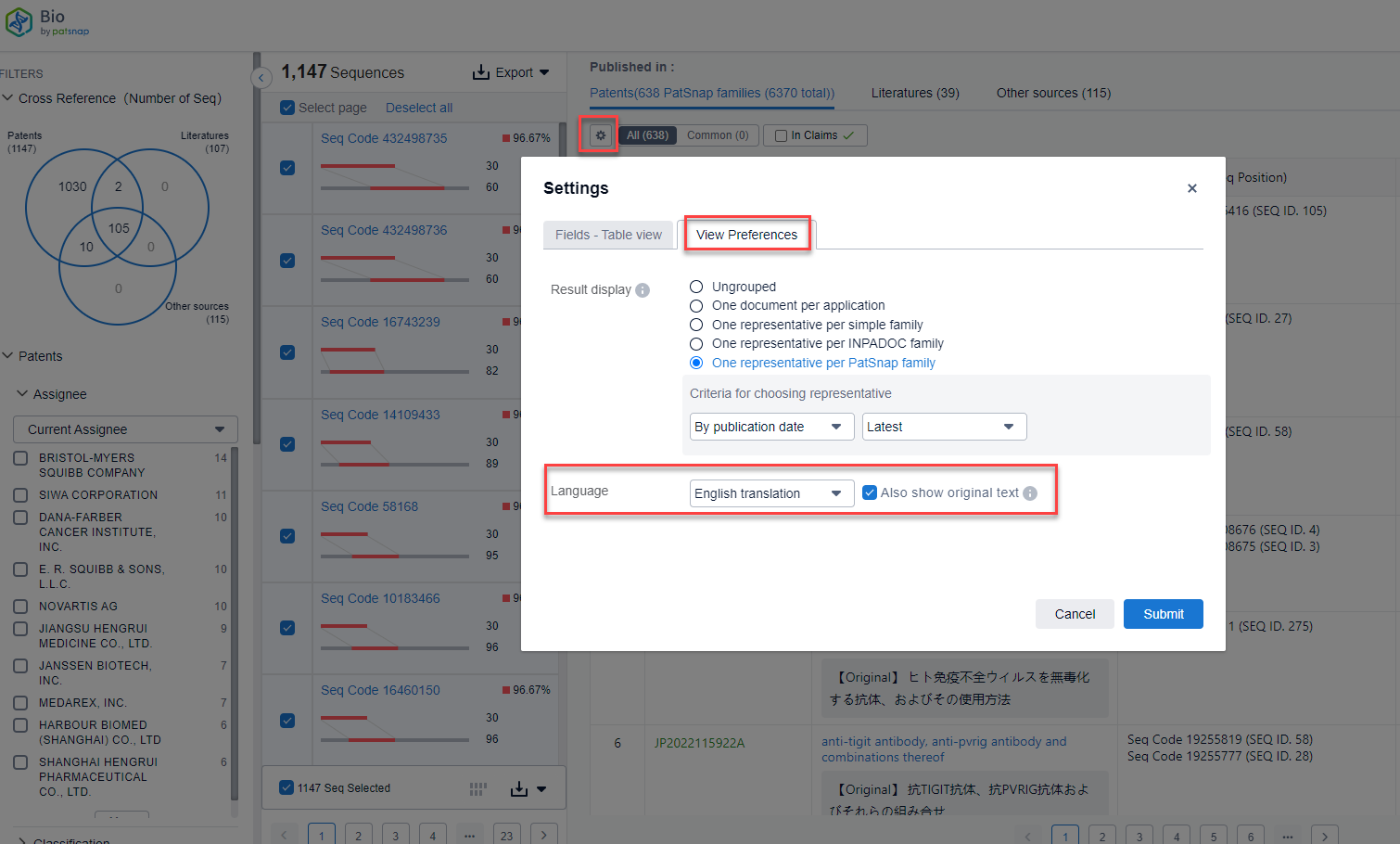 When you hover your mouse over a patent, you also get a popup where you can view the translated as well as the original abstract: