Importance of Alerts
Email Alerts are a way to share and keep up to date with latest innovations within a particular technology area. As manually checking information can be very time-consuming, email alerts are a great to receive automatic updates whenever a new patents enters the scene.
Location of Alerts
After you have completed a search, alerts can be created by selecting "Set Alert" in the top righthand corner of the screen.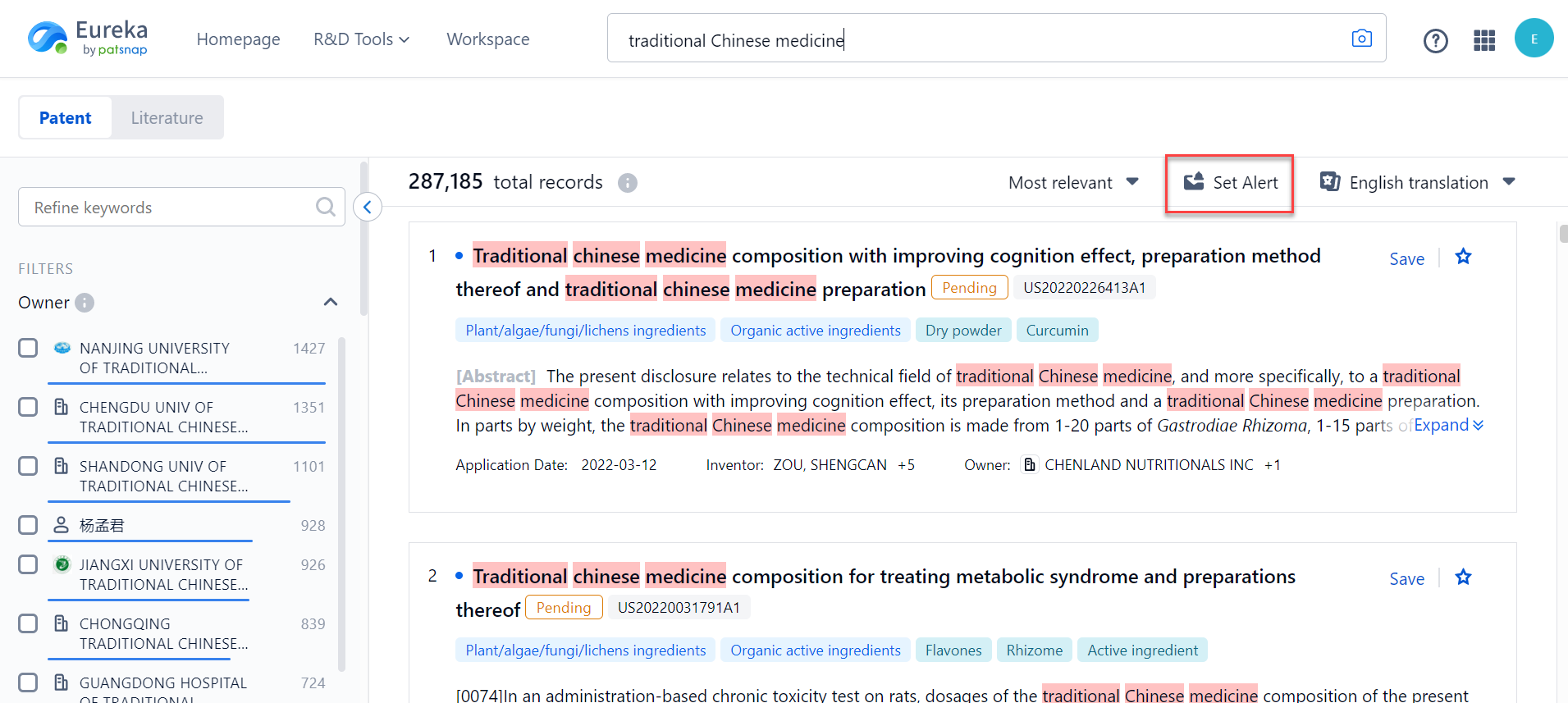 This automatically creates a weekly email alert based off your search query, that will let you know when any new patents are published. You can receive up to 1000 patents at one time.
To view your alerts you will have to select "Monitoring Insights" and then select "Keywords Monitoring"
This opens a tab when you can view all the alerts you have created, and the following settings:
Title of the alert
When it was created
When the next alert will be sent (no alerts will be sent if there are no new updates, unless changed in edit)
Who they are being sent to
The status of the alert (turn on or off)
Actions (editing or deleting)

Additionally, you can edit each alert by clicking the pen icon under "action". This allows you to:
Edit the title of the alert
View your search query and any refinements made for that alert
Add additional recipients to the alert
Change the frequency and date of when you receive the alerts
Select if you want to receive alerts when there are no new updates