To search for Patents on Synapse, you can search for an entity on the homepage using the search bar and then click on the 'Patents' tab to view all the Patents associated with that entity.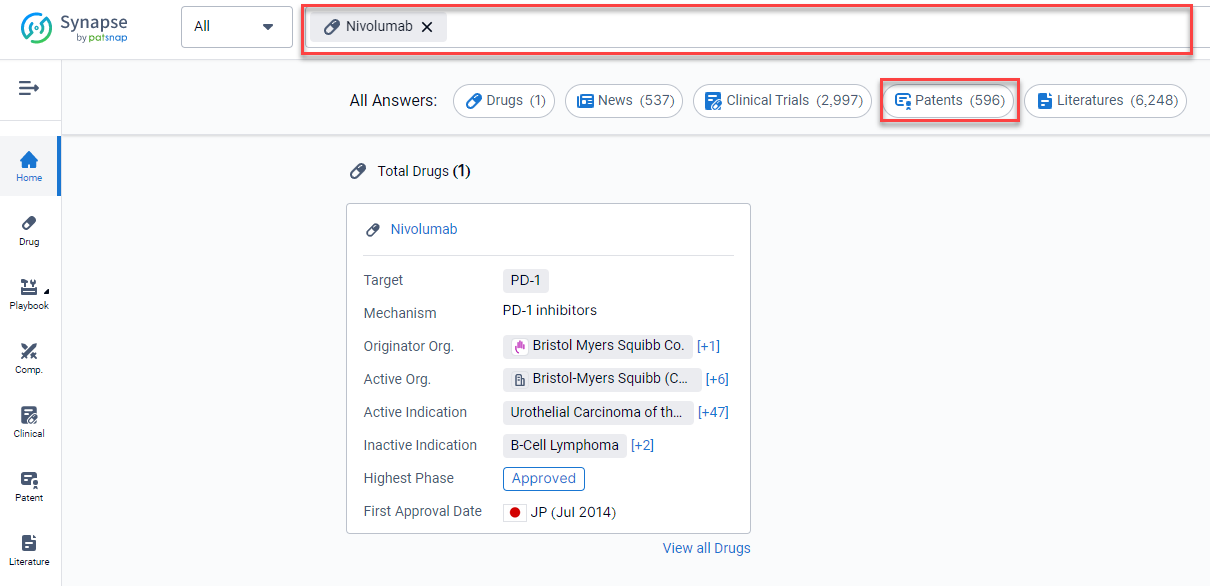 Alternatively, you could click on the 'Patent' tab located on the toolbar on the left-hand side of the page to conduct a more detailed Patent search.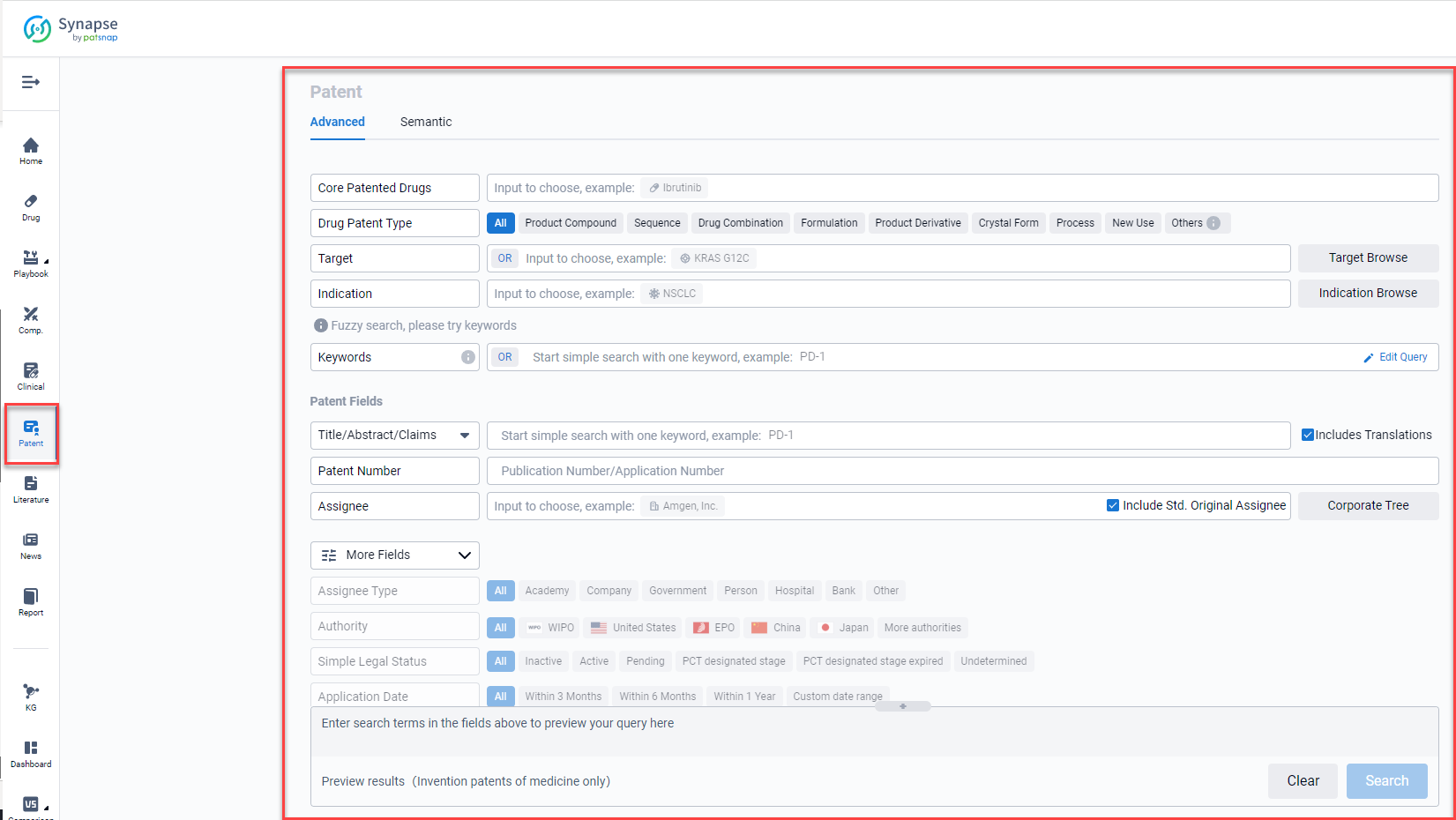 Results View
In a drug Patent search, there may be thousands of results returned which can be time-consuming to assess. Many of these results will include noise such as when the drug is only mentioned in the text, but the Patent does not protect the drug itself. The initial results view has therefore been changed to view for drugs to only Core Patents, tagged by either manual curation or AI, to allow you to quickly identify core Patents.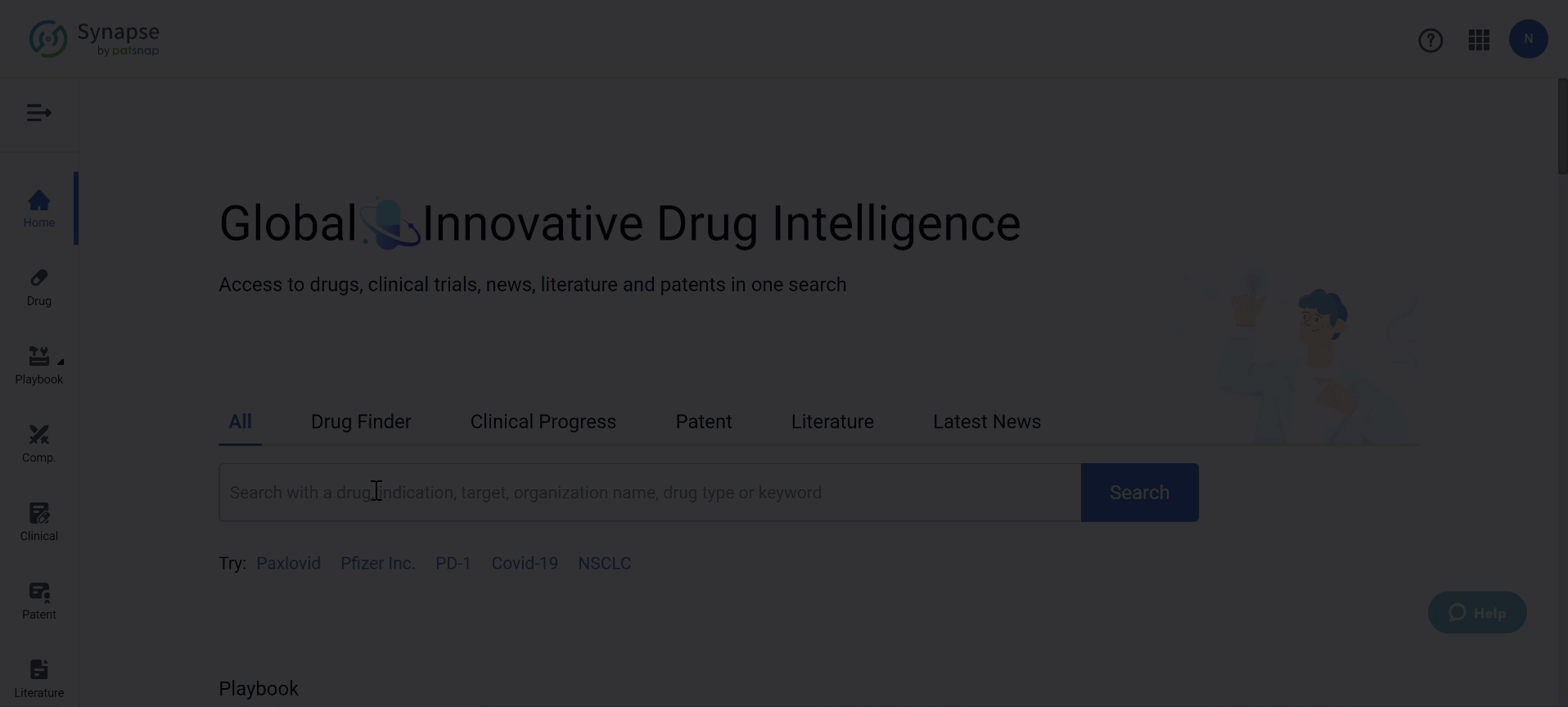 You have the option to view all Patents by selecting 'View All Related Patents' or view 'Manual Confirmed Patents only' by selecting the toggle below: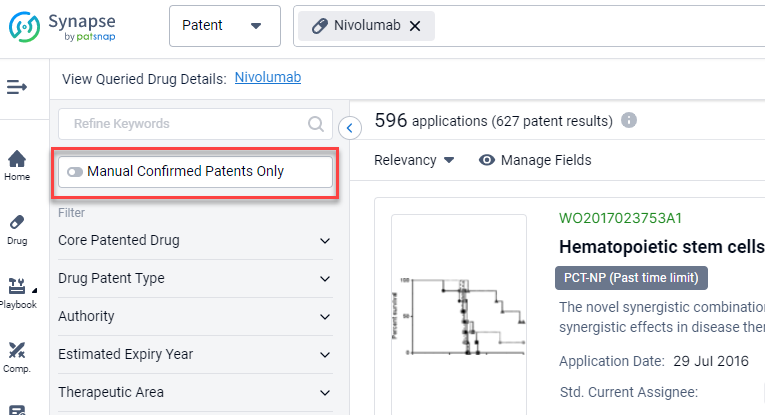 Dual View
After clicking on a Patent of interest on the results page, a new tab will open up with more information on the Patent, for example, the Abstract, Claims, etc. The Patent reading experience has also been improved with the integration of the Dual View design that allows you to view and compare sections of a Patent alongside one another, e.g. Claims and Images. This helps save time by increasing the efficiency of the
Patent reading and review process.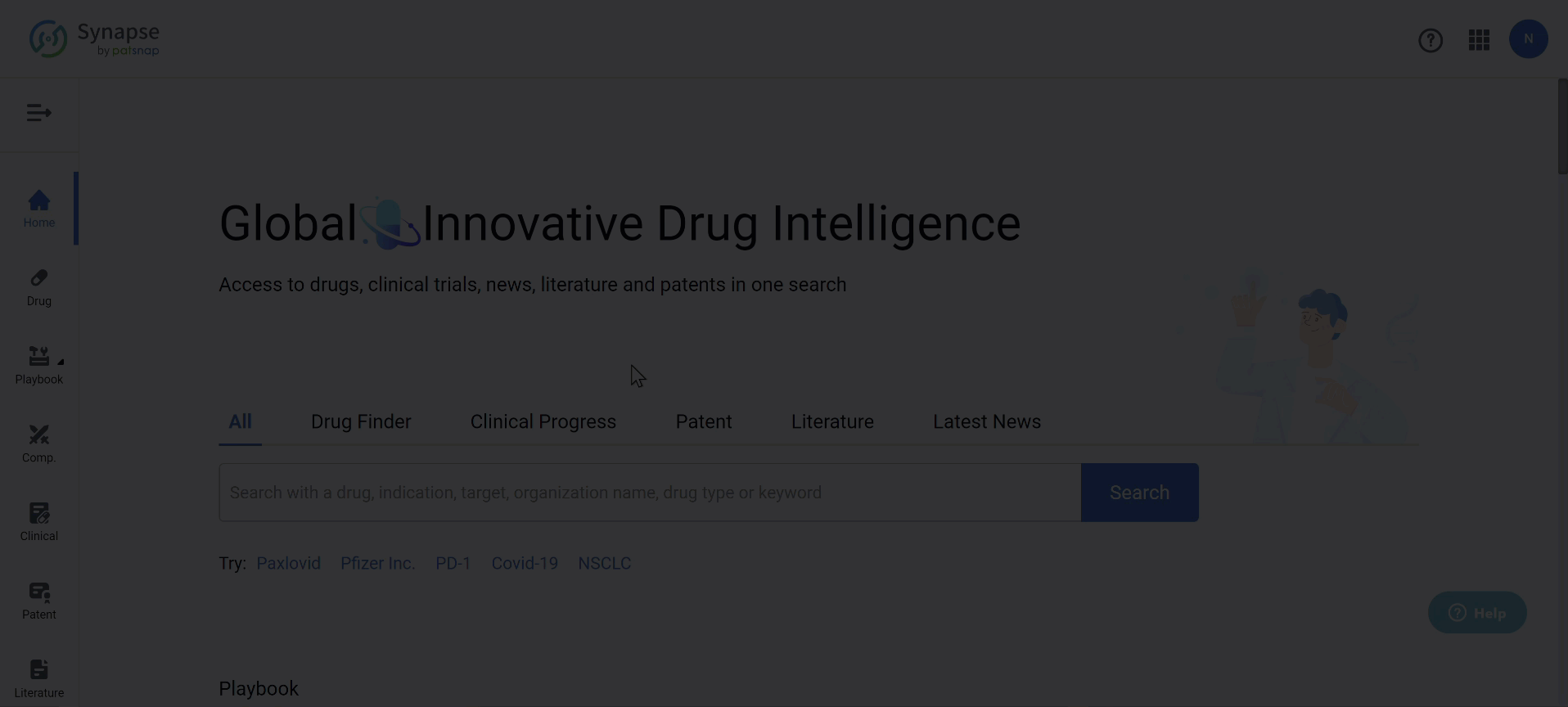 New Filters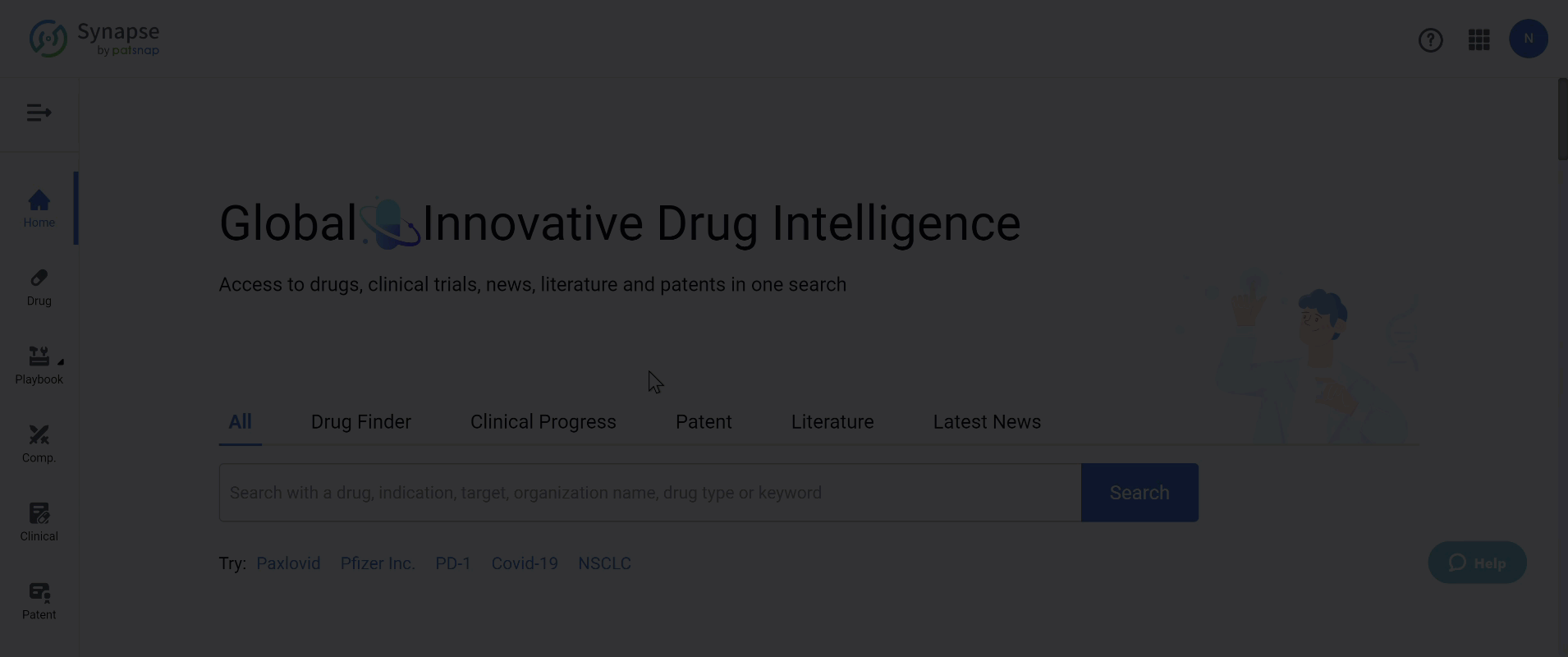 In a drug patent search, there may be thousands of results returned which can be time-consuming to assess. Users need to be able to drill down to the results that matter to them based on their objectives. Therefore, 2 new filters have been added to help you refine your search results to focus on a smaller subset of patents that are relevant and digestible to answer the questions at hand. New fields include:
I

nformation Source

–

includes Orange Book, Purple

Book, CDE, WHO

Related Dosage Form

–

includes injectable, tablet

etc. which have been extracted from the TAC of a

patent