In this release, we've made a number of improvements including a brand new global navigation. Here's a summary of what's changed:
To keep Discovery easy to use, we've made some layout and user interface (UI) changes to the search results overview page:
Layout change: We've improved the layout of the page to make it simpler and faster to scan results.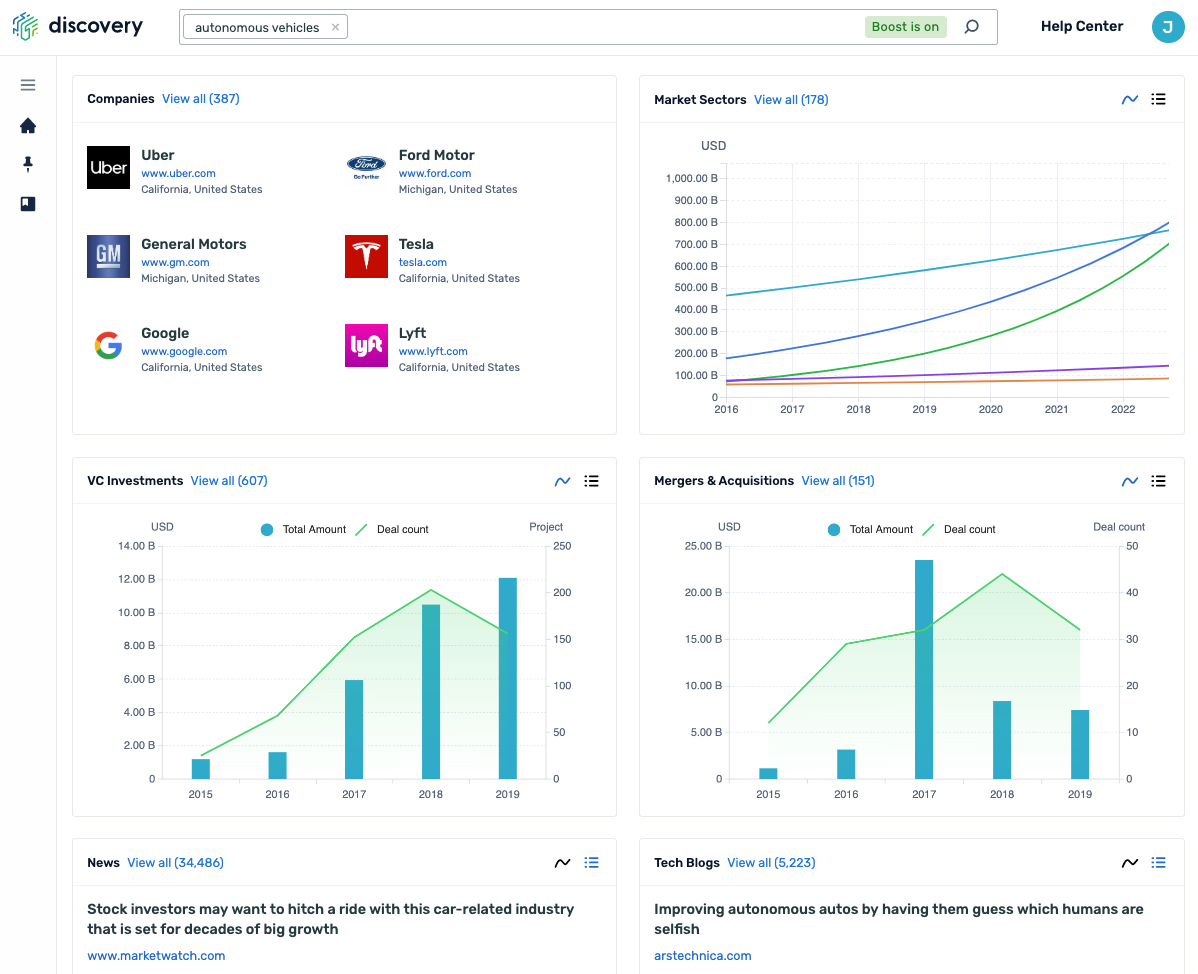 Switch to other sections: We've also added a top dropdown that allows you to switch to other sections of the platform and access different data views.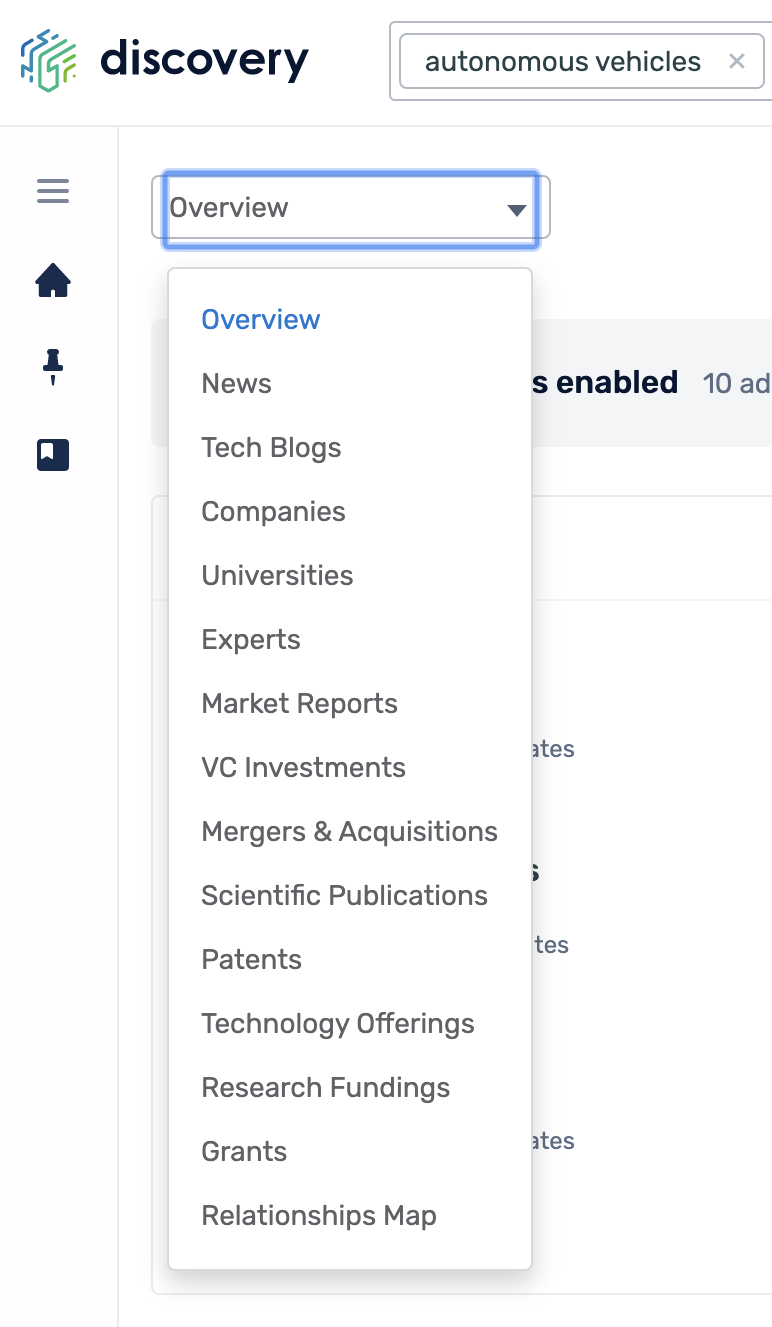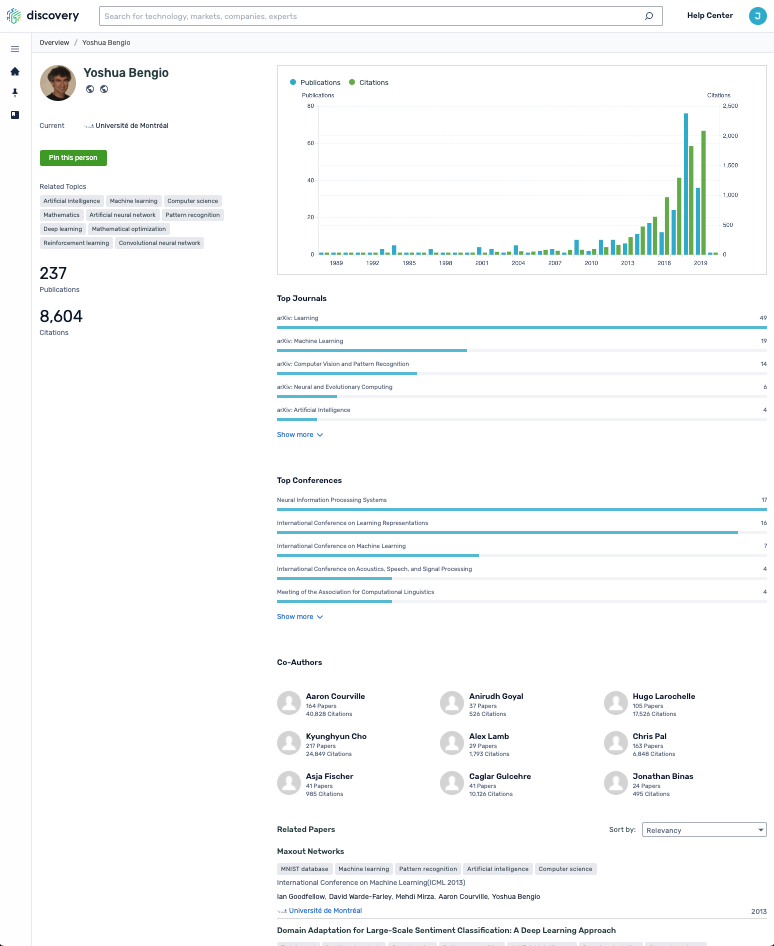 Export functionality
It's now easy to export patent and news data from Discovery to Excel. This export functionality will soon be available for additional data types so stay tuned!