As we enter 2020, we've kicked off the year with a major update to company profiles, we have added four additional data tabs including Funding, Investment and M&A. We have also made other general improvements to the platform. See the most important updates below:
Company Profiles: Additional data tabs added
Company profiles have been a major focus for us over the past few months. We've been adding more and more tabs, and connecting more data to a company. This will continue in 2020, expect to see more analysis and insights appearing there. For now, four new tabs to mention:
1. Funding Analysis
Particularly useful when looking at startups to see how much funding they've received, who is providing the funding, and related news items about the funding. See an example with the food delivery startup DoorDash.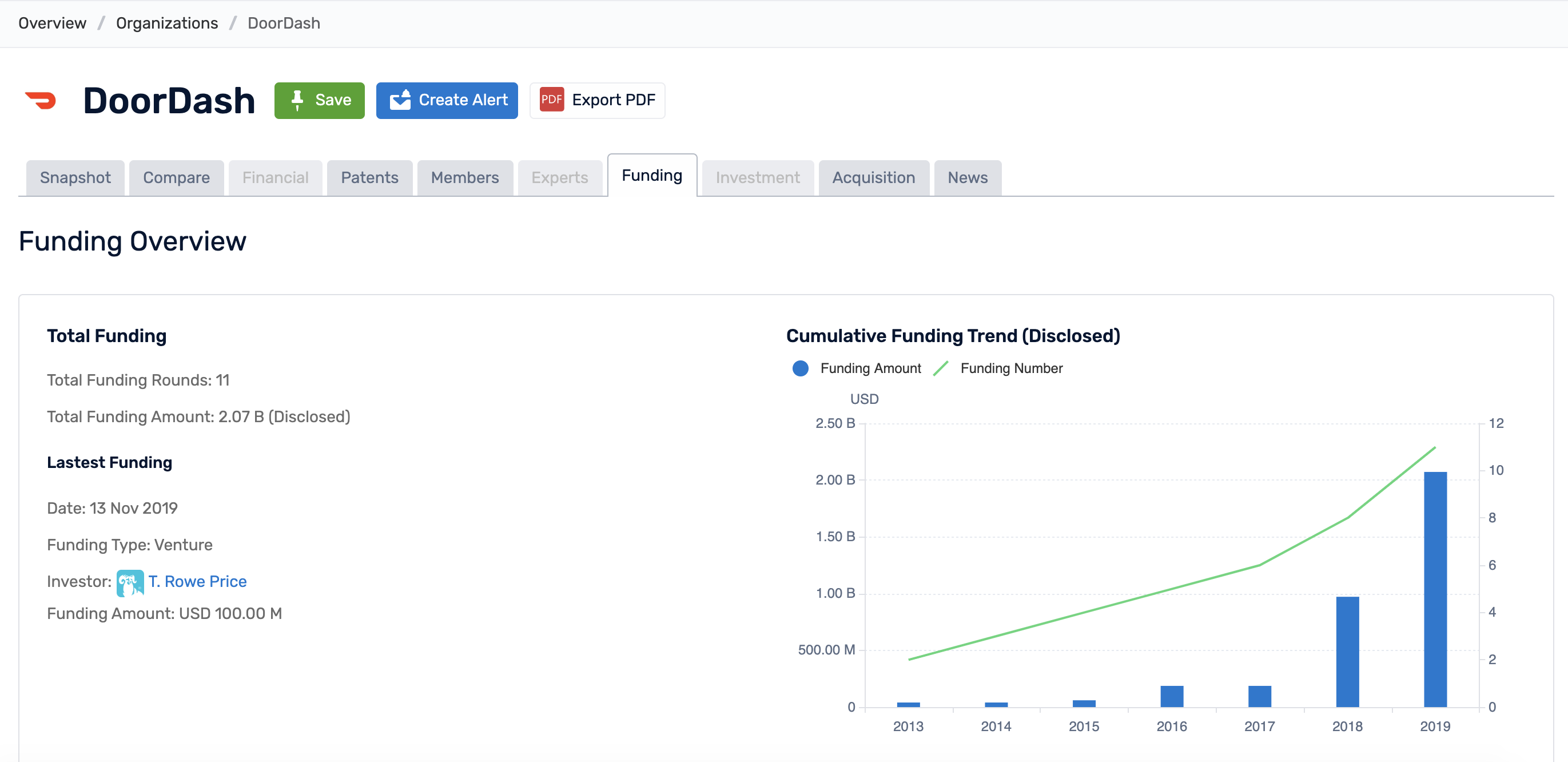 2. Investment Analysis
Investment is useful when looking at larger companies to see who they are investing into. Also valuable for tracking VC firms to see their spread of investments. Over time we will be adding more analysis here to help understand the strategy – for example: showing the investments by industry sector and technology topics.
It is also worth noting that we will be rolling up subsidiary investments to the top level, this is very important when looking at large companies. For example Qualcomm will make most of its investment via the Qualcomm Ventures subsidiary – if you only looked at the parent Qualcomm profile, you could easily miss key investments. In a future release we will be providing the roll-up capability, so that you can view the full strategy of a company.
3. Acquisition Analysis
Mergers and Acquisitions are important when looking at the strategy of large companies. As above, expect to see more analysis and insights on this data in the coming months. For now you can see the key events, news about them, and an acquisition timeline to visualize how active this company is. See Amazon as a good example.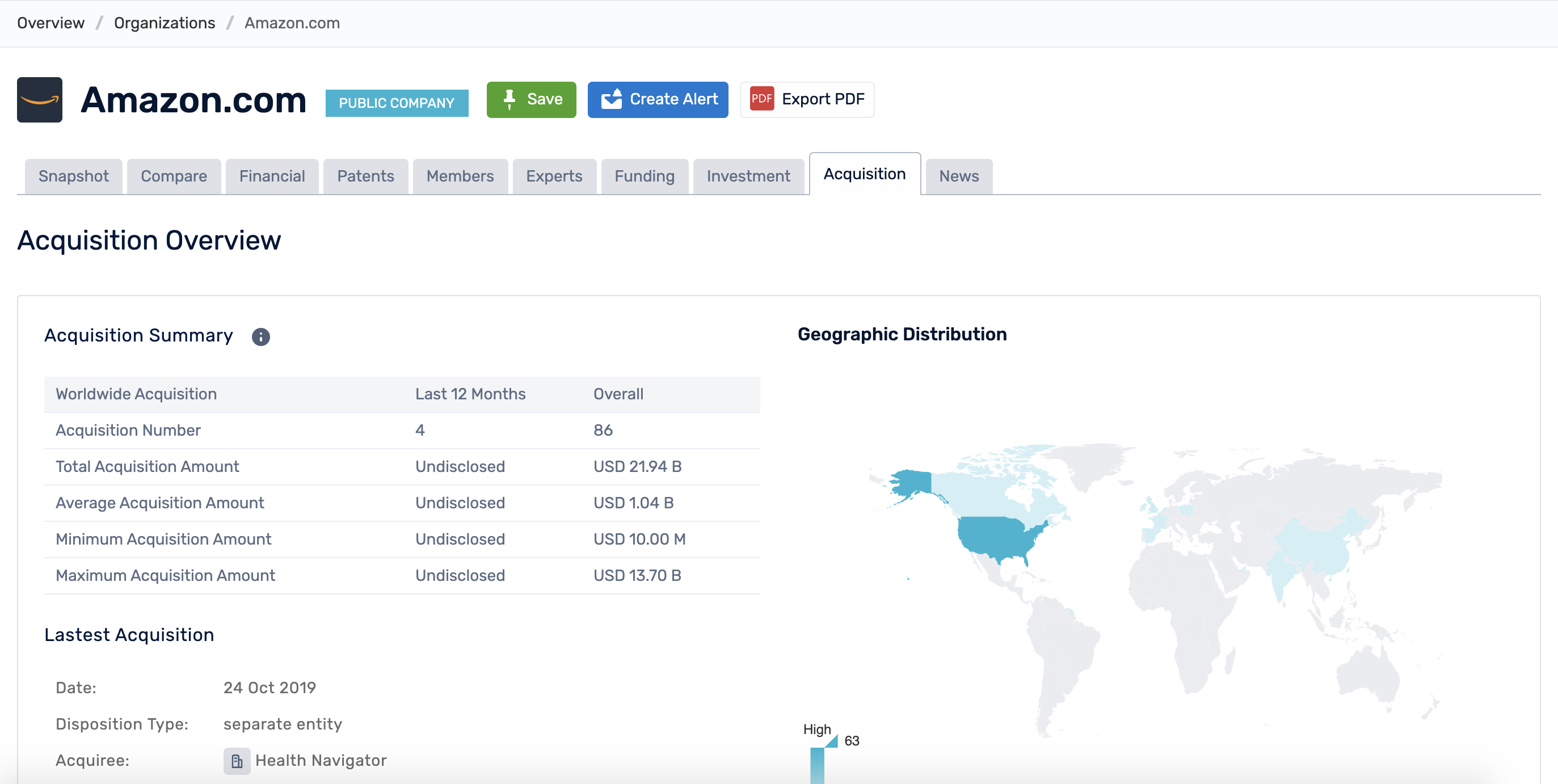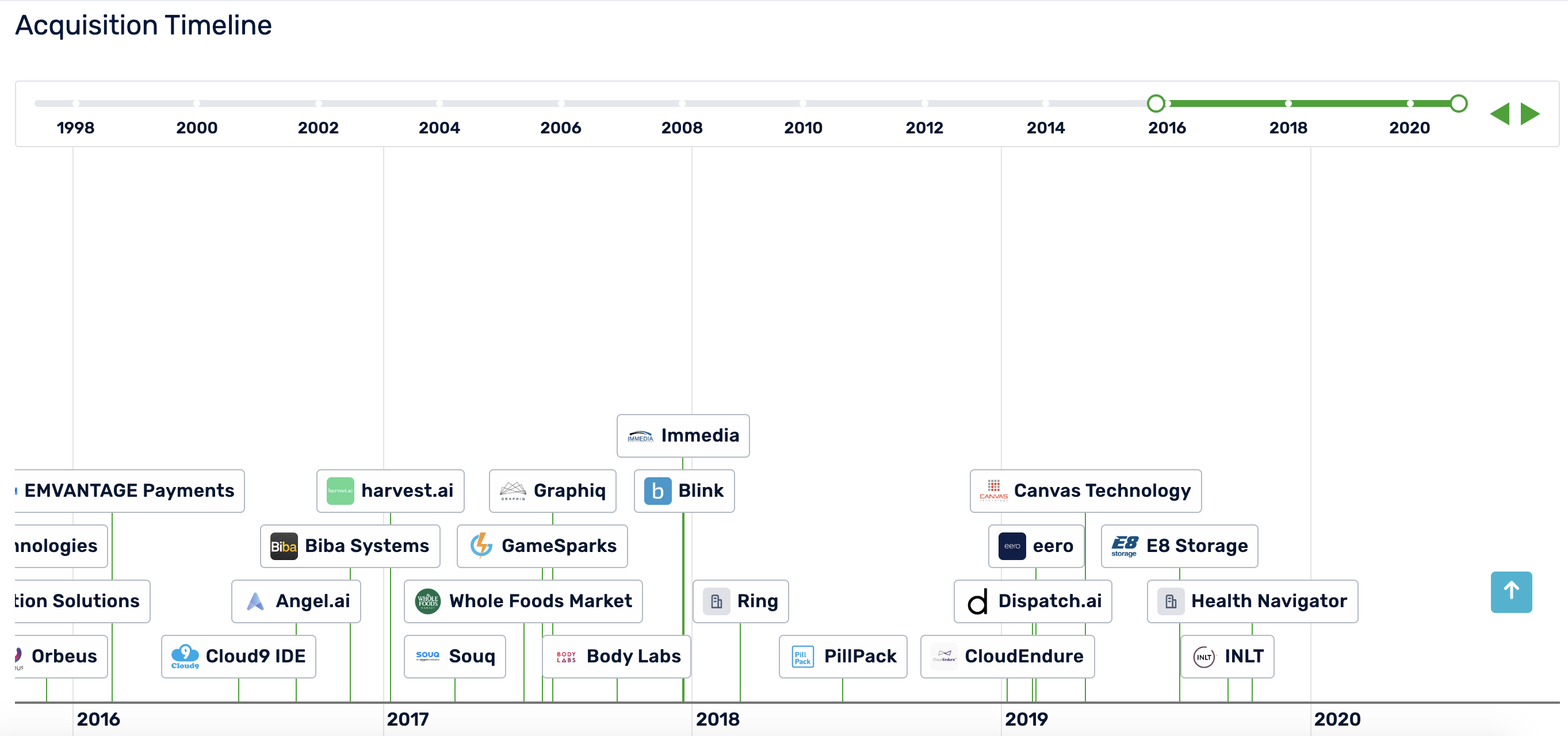 4. News Analysis
The News tab will show you the volume of news happening around a company, whether it is increasing over time or not, and a breakdown of which other companies are most frequently mentioned in the news with this company.
In future we are looking at how to analyze the news events more precisely, so that we can extract things like partnerships, product launches or updates, new ventures, and so on. Take a look at SoftBank as an example.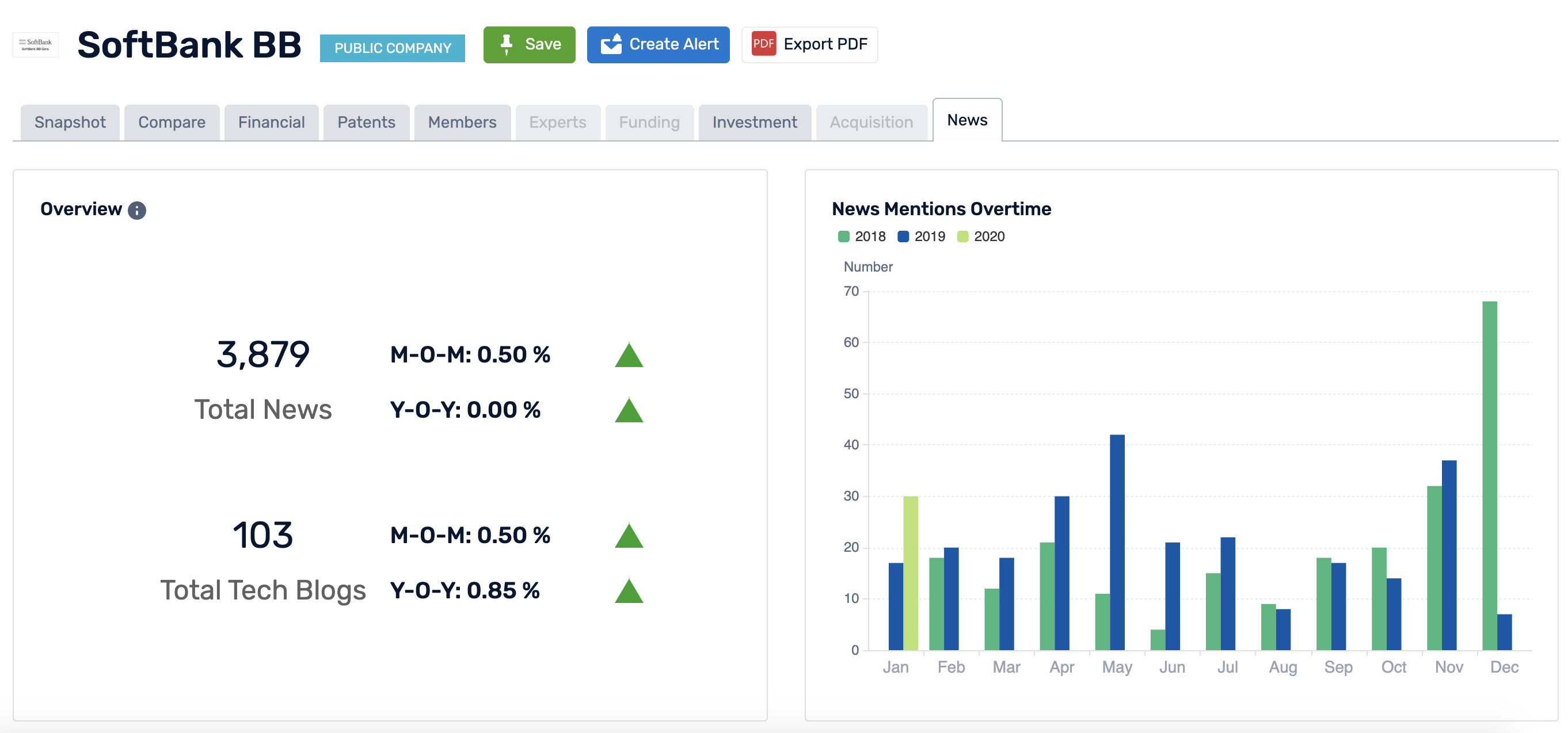 Pagination on search result details list
We've changed the way results are displayed on the detail list pages, now allowing you to page through the results and choose how many are shown per page. Previously we used the infinite scroll method, but the feedback was such that pagination is clearer and easier to use with large amounts of data.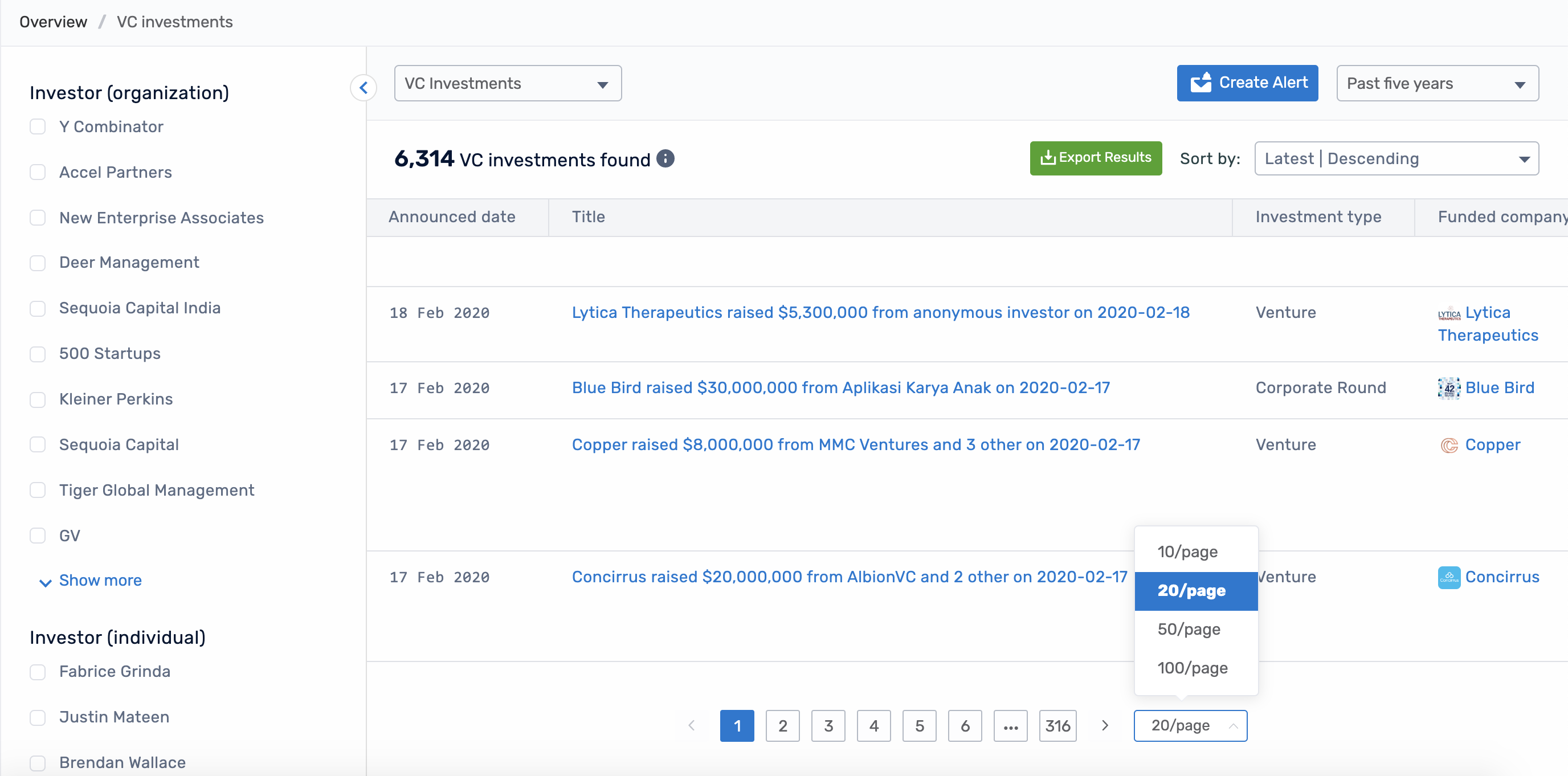 Topics appearing in Search Helper
We are working on a major update to our Topics database. Soon there will be over 700,000 topics to view, with a new dashboard for each, and the linking of data to each one. For now you can see the topics appearing in the keyword helper on search, this will give you an idea of the breadth and depth of the new system.
When selecting a topic from the search today, it will return results with more accuracy on that topic. So if you see your topic of interest appear, it is recommended you select it rather than search with text.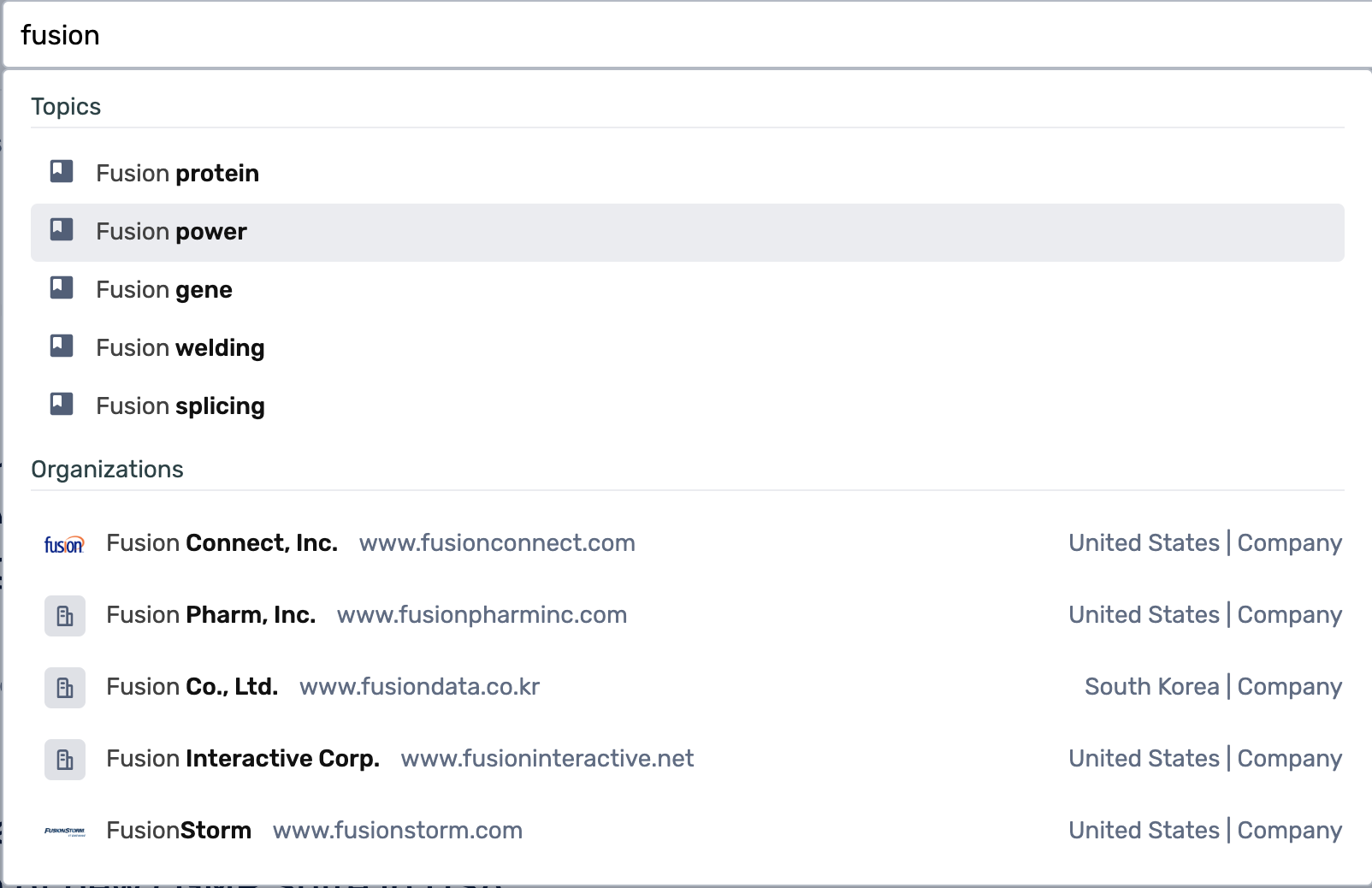 Exporting now available on

all

data types
Exporting to Excel has now been added to all of the data types. You can export up to 10,000 results at a time. Discovery will build the Excel file and email you when it's ready – just follow the link in the email to download the file.
If your results are over 10,000, you will need to limit it by filtering (by time range for example), or adding additional keywords to the search query.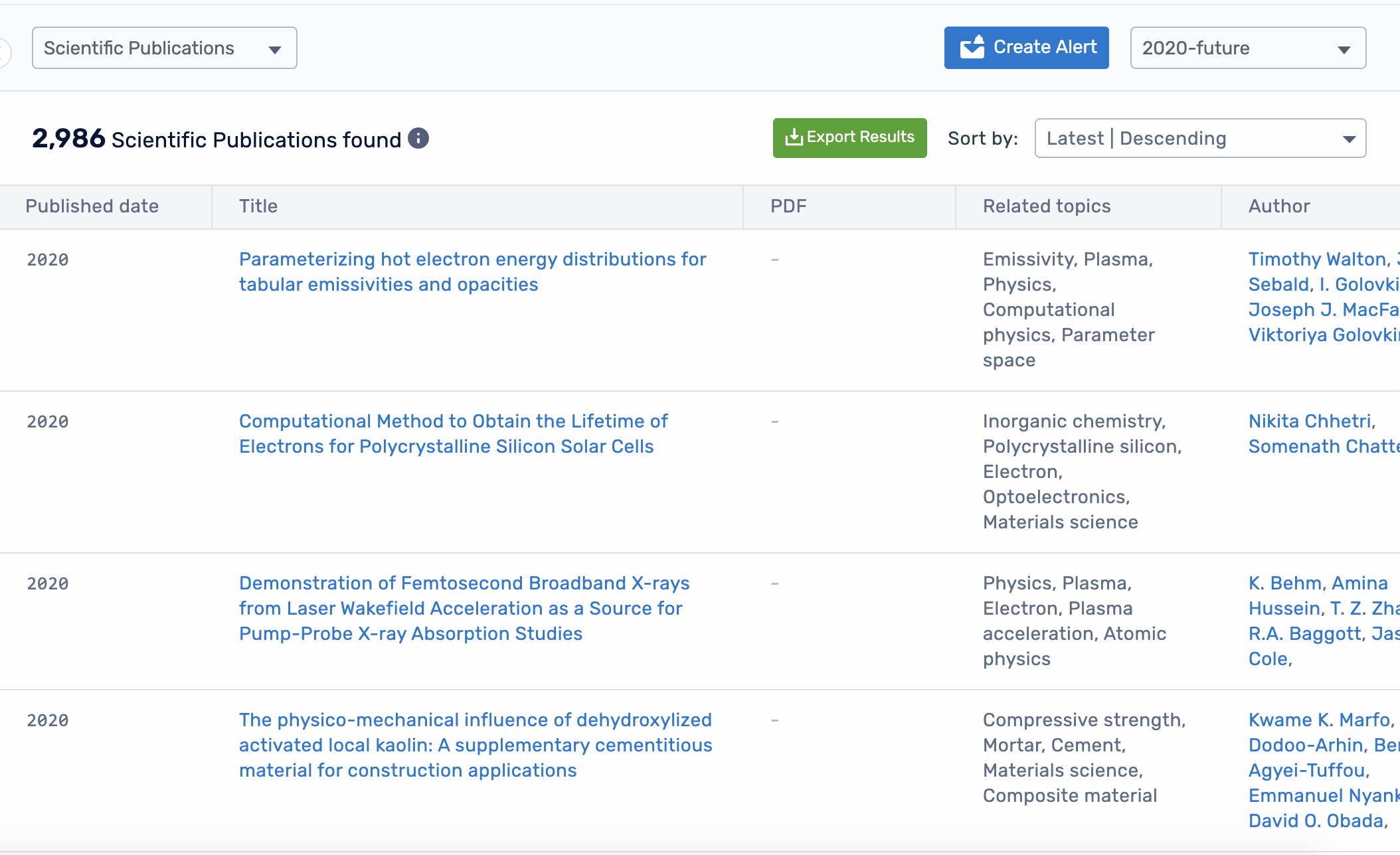 New data sources
18 new news sources were added to Discovery in January.