Throughout May we've added many general improvements and made significant updates to the data in Discovery by merging and linking a completely new data set called Factset of over 700,000 M&A deals to company profiles. Check out the most important changes below:
700,000 M&A deals added
The Discovery team have been hard at work merging and linking a completely new data set called Factset of over 700,000 M&A deals to company profiles, so that you can accurately analyze strategic moves made by any company:
Increase in number of results for your search query in the Merger & Acquisition data list page.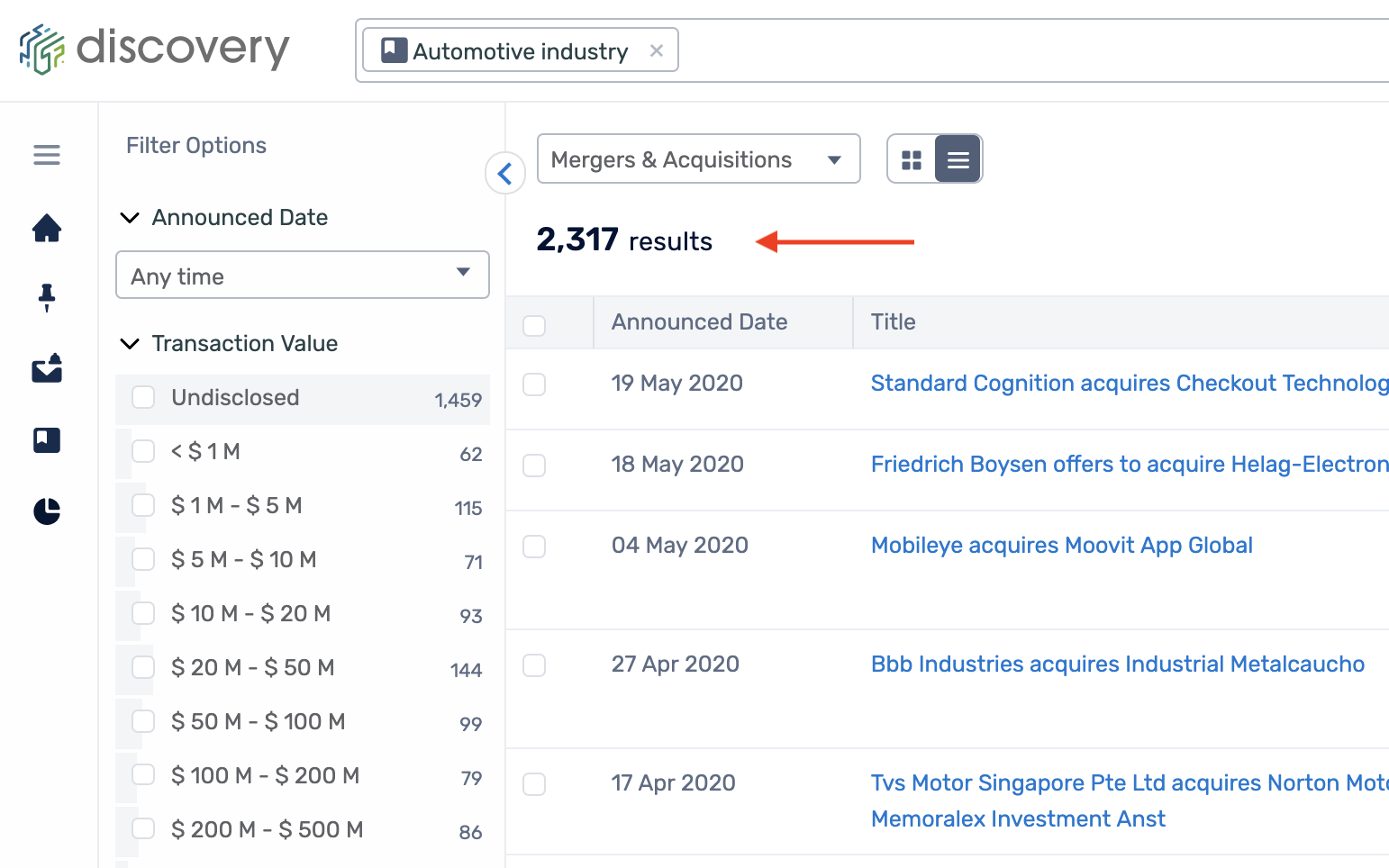 Improved analysis and accuracy on the Merger & Acquisitions tab for a company profile.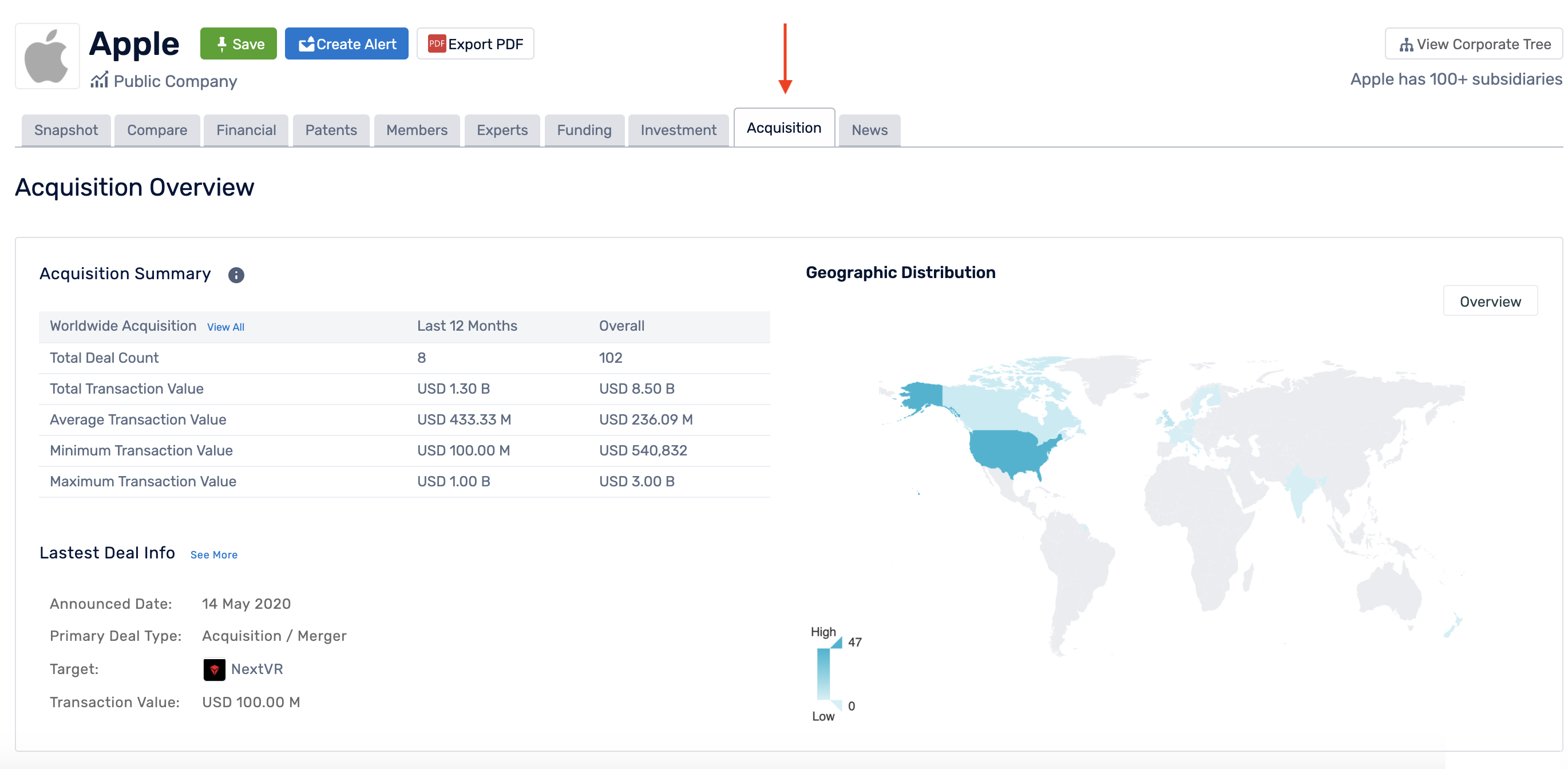 Improved data linking and accuracy for the Company Corporate tree feature.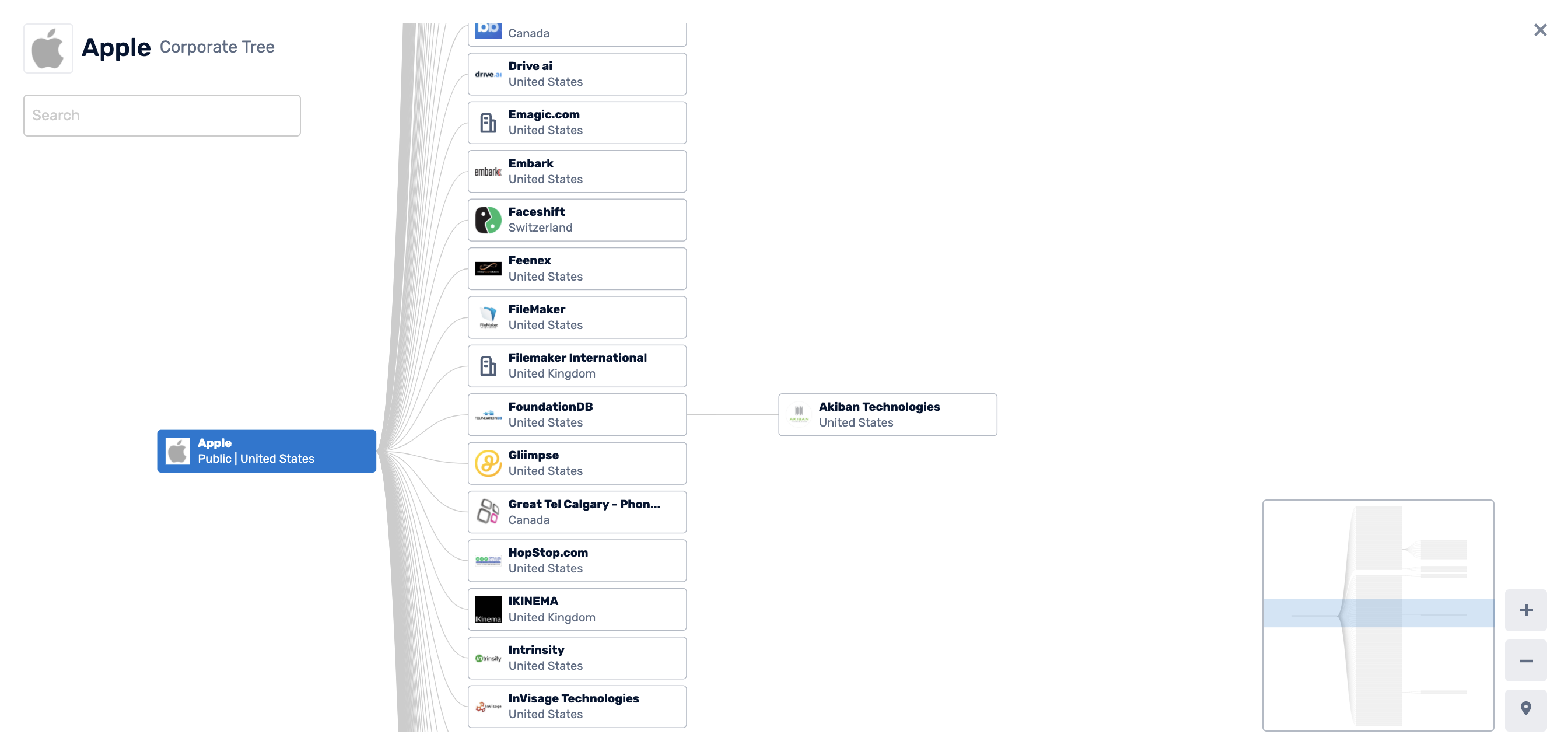 Interactive charts on company profiles
The charts on the Patent, Funding, Investment and News tab of a company profile are now interactive. This is so that you can dive deeper into the analytics and view the data records for those charts.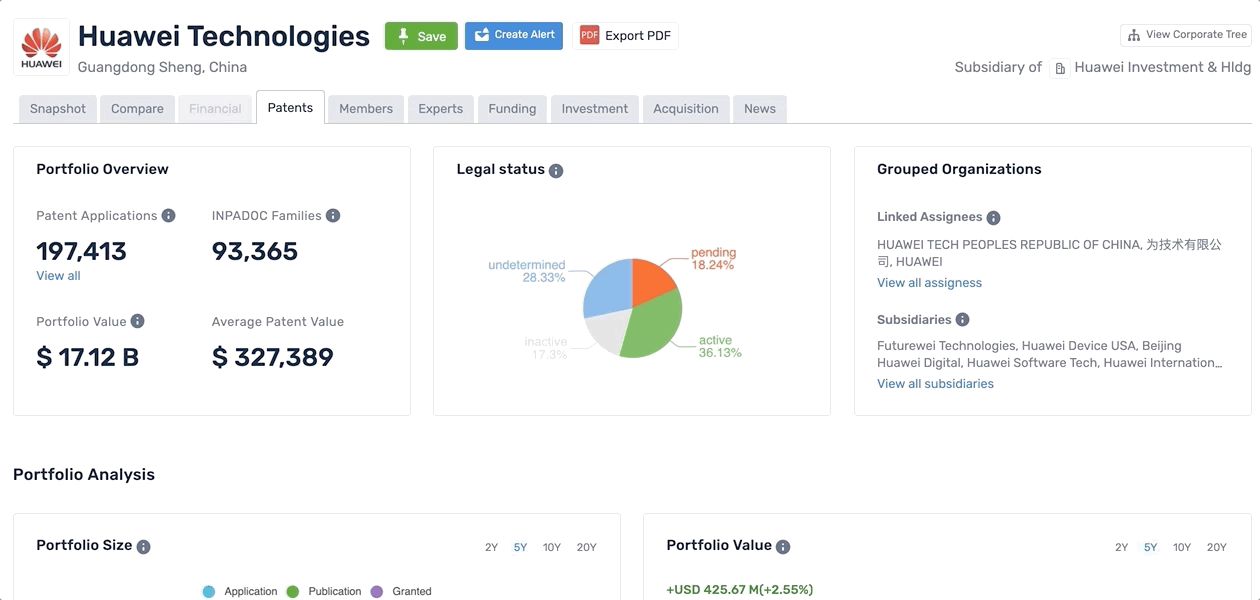 Information panel related to your search query
For the keywords (organizations and topics) that you enter into the search bar, you will be able to view a preview of information for each keyword. This is to give you quick access to the pages that directly match your search query. You can use the tabs to switch between keywords.
Save the company to your Pinboards.
View the Corporate Tree of the company.
Click onto the company name to view the full profile.
Follow the technology topics from the panel.
Click the technology topic to view the full profile.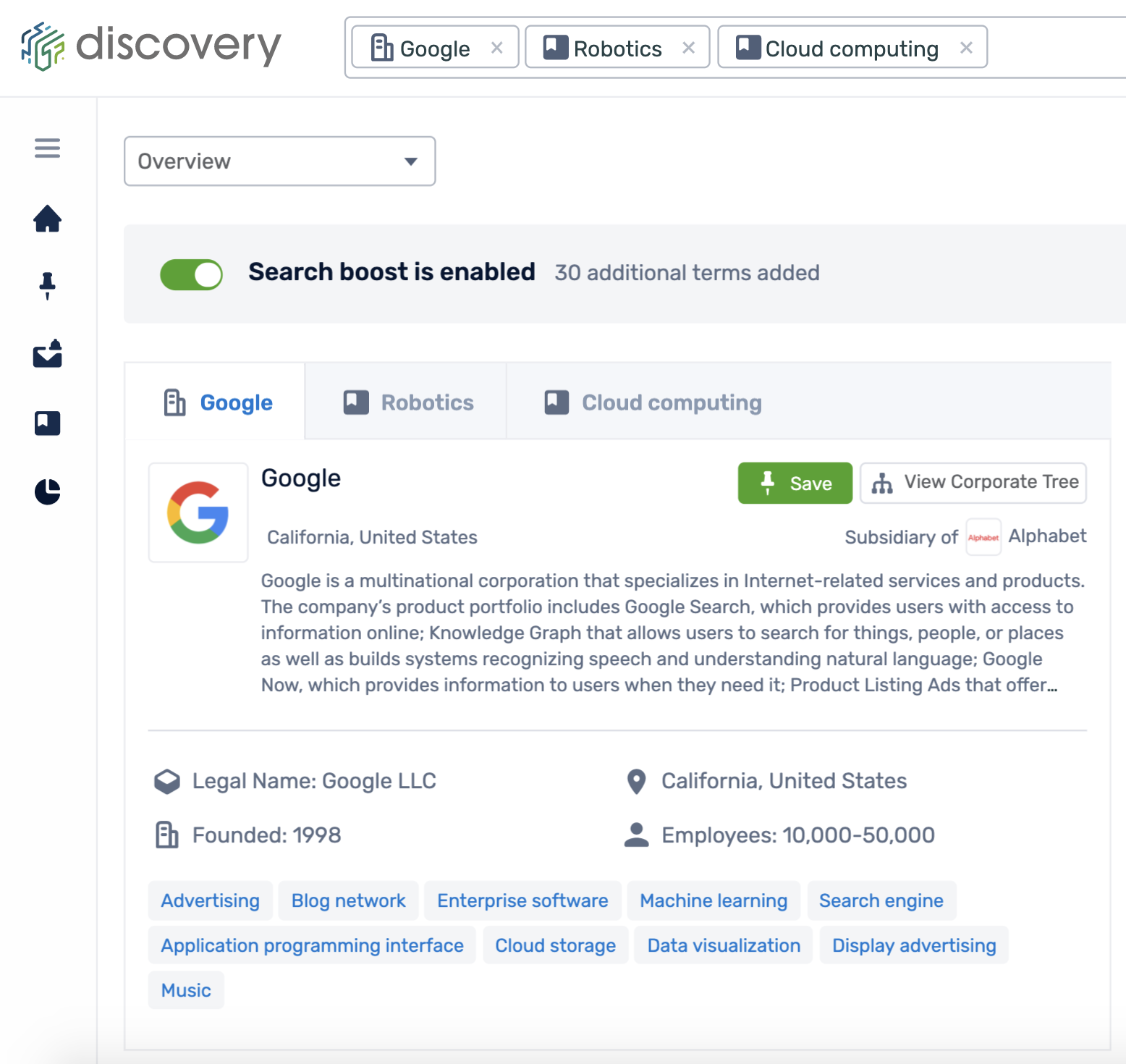 Enhanced UI on Explore button
We have enhanced the UI so that it is more intuitive and the information is much easier to digest, to use it simply click the blue Explore button.
For each data item you find in Discovery, there will be an Explore button. On clicking this button, a pop up window dialog will be displayed. It includes information such as the mentioned topics, locations and organizarions related to that piece of data, indexed and tagged onto that item.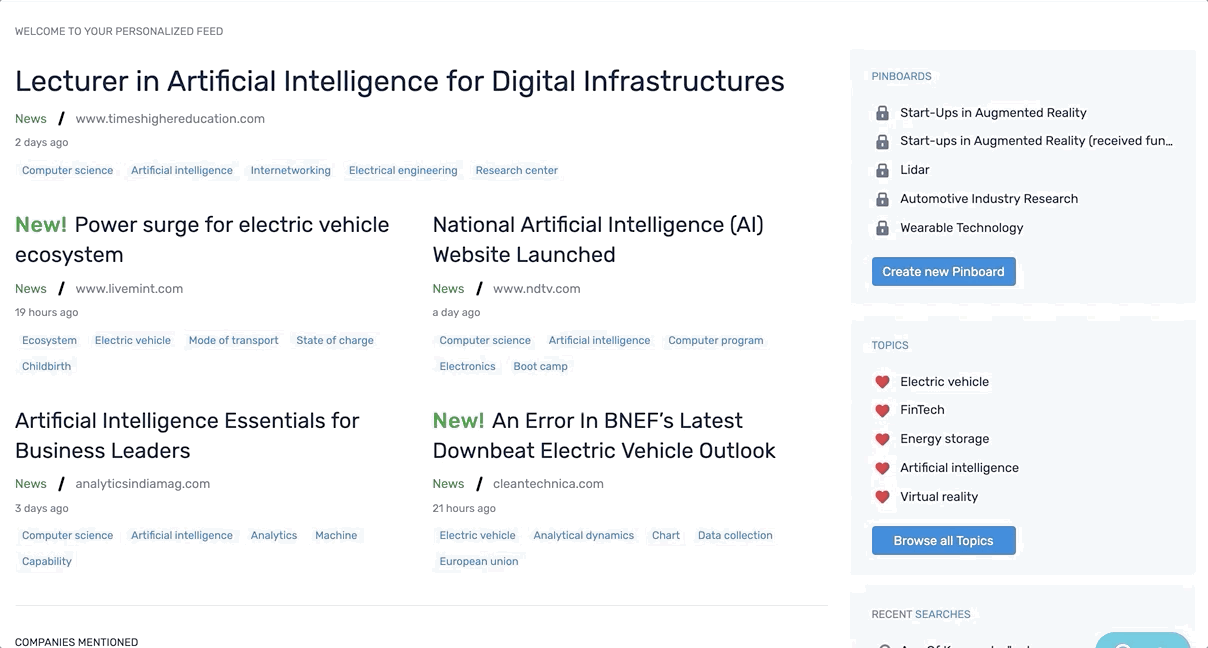 Additional filters added to university list page
You can now refine by number of "Publications", "Citations" and/or "Experts" on the University data list page, simply select the range of values that you want to see in your results.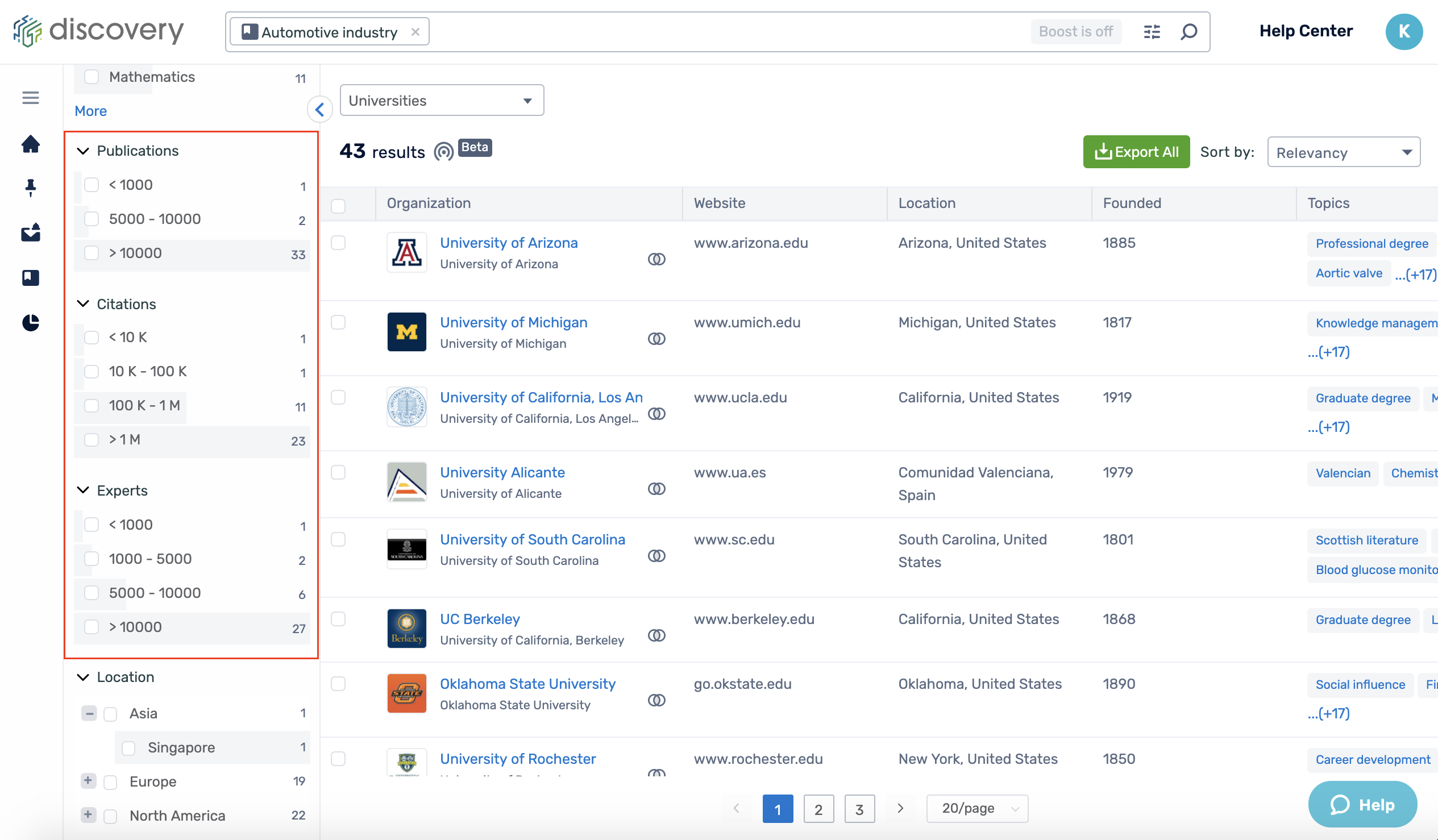 New data sources
We've added the following two news sources:
Plus the Berkeley Lab technology patent directory for Technology Offerings data: