This February, we have completely revamped the personalized home page, check out the details below:
New home page
When entering Discovery, you will now be presented with a new personalized home page.
This allows you to perform common workflows, get the latest updates for your topics and companies of interest, and see your recent work.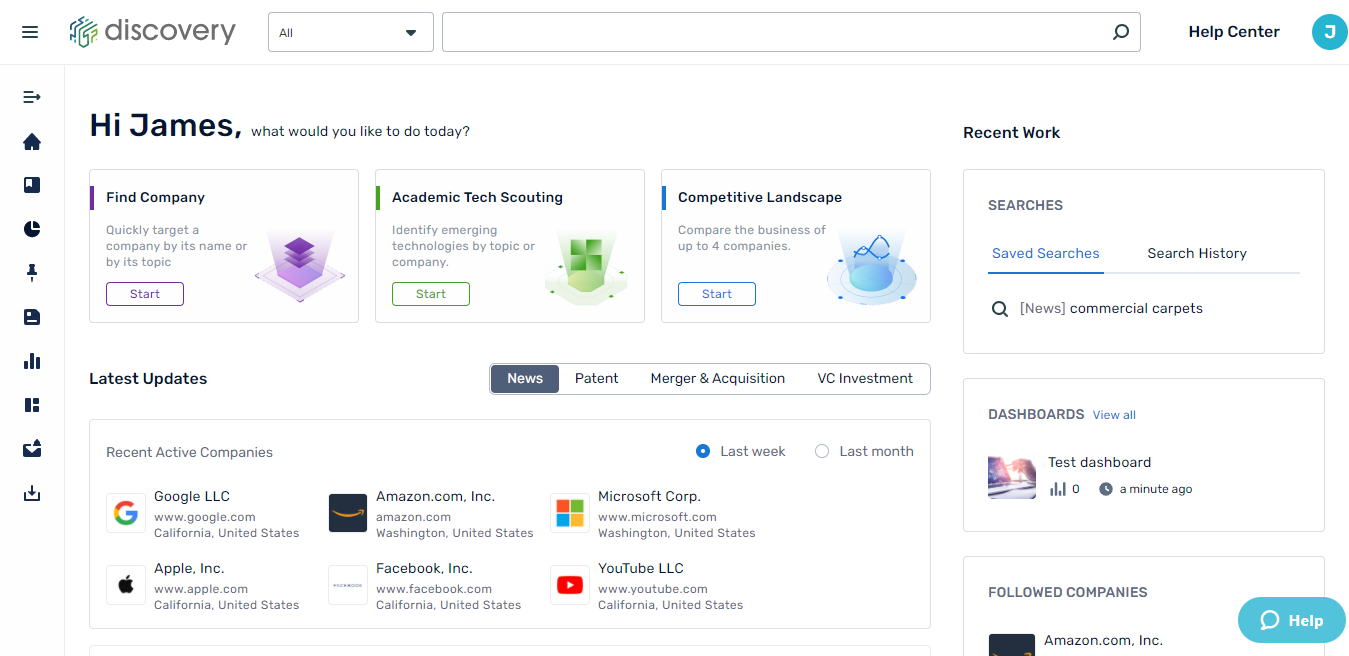 Excluding filters from results
Once you have conducted a search on a specific data type, on the left-hand side, click "Exclude" to exclude the data you do not want to see in your results.
The filters you have excluded from your results are shown in red.