This March, the team has been hard at work on optimizing the data, improving the accuracy and relevancy of results in your search. We have added features such as the analysis tab to additional data types and numerous improvements to the homepage, check out the details below:
Analyze the News and Market Reports data using charts
A few months ago, we released this feature for the Patents, Papers, and VC Investments. We have now also implemented the analysis tab for News and Market Reports so that you can analyze the vast amount of data to derive meaningful insight.
Once you have conducted a search and reached one of the data list pages, e.g. News, on the right corner a new tab has been added called "Analysis".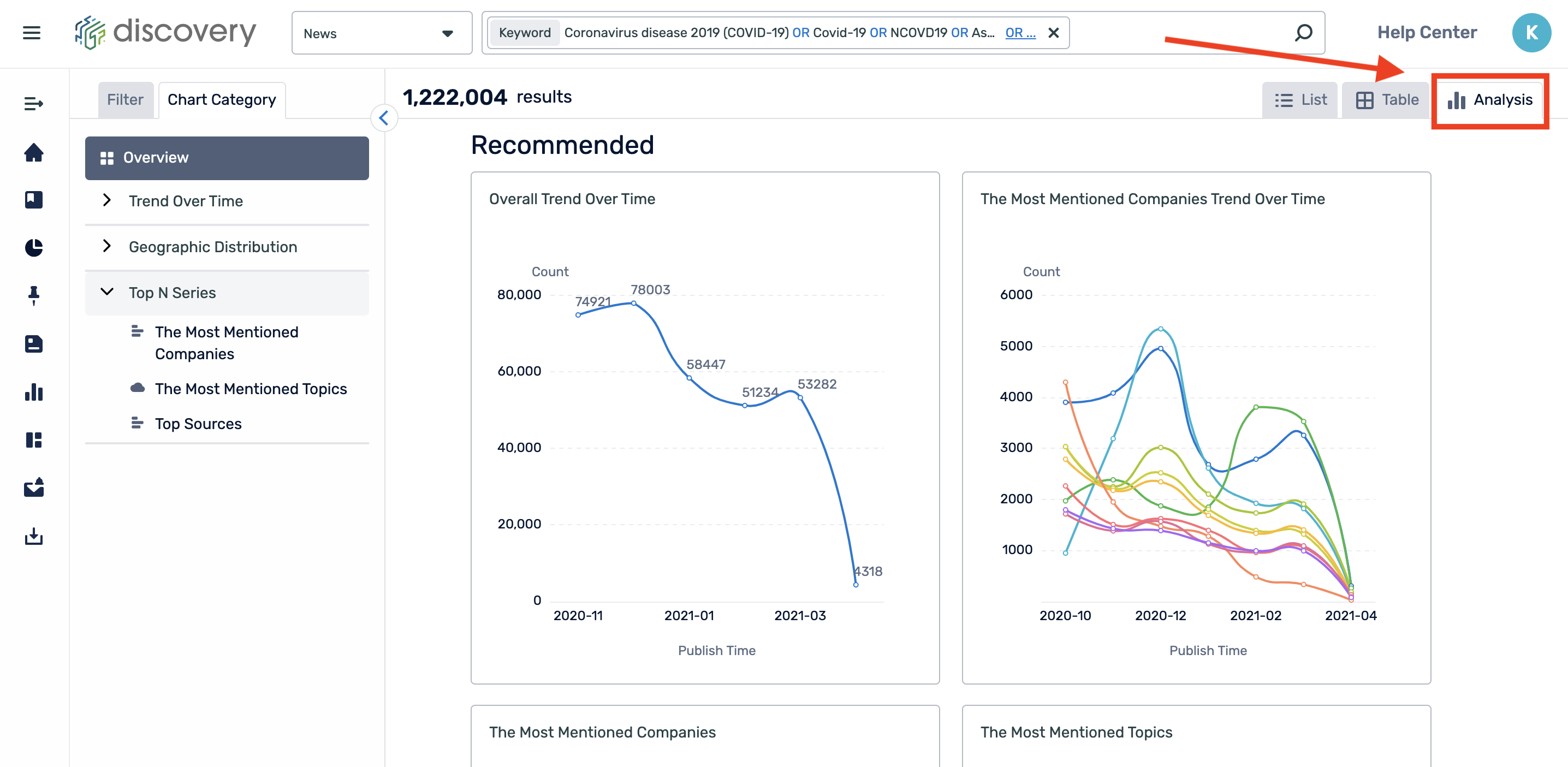 List of charts added
Data type: News
Overall Trend Over Time
The Most Mentioned Companies Trend Over Time
Geographic Distribution
The Most Mentioned Companies
The Most Mentioned Topics
Top Sources
Data type: Market Reports
The Most Mentioned Companies
The Most Mentioned Market Sectors
Fast Growing Sectors
Top Size Market Sectors
Submit a data request form
You can now submit a request for a data source that you would like to see in Discovery directly from the platform. On the right-hand side of your homepage, scroll to the bottom to the "Data Coverage" section, here you will find the link "Submit data request".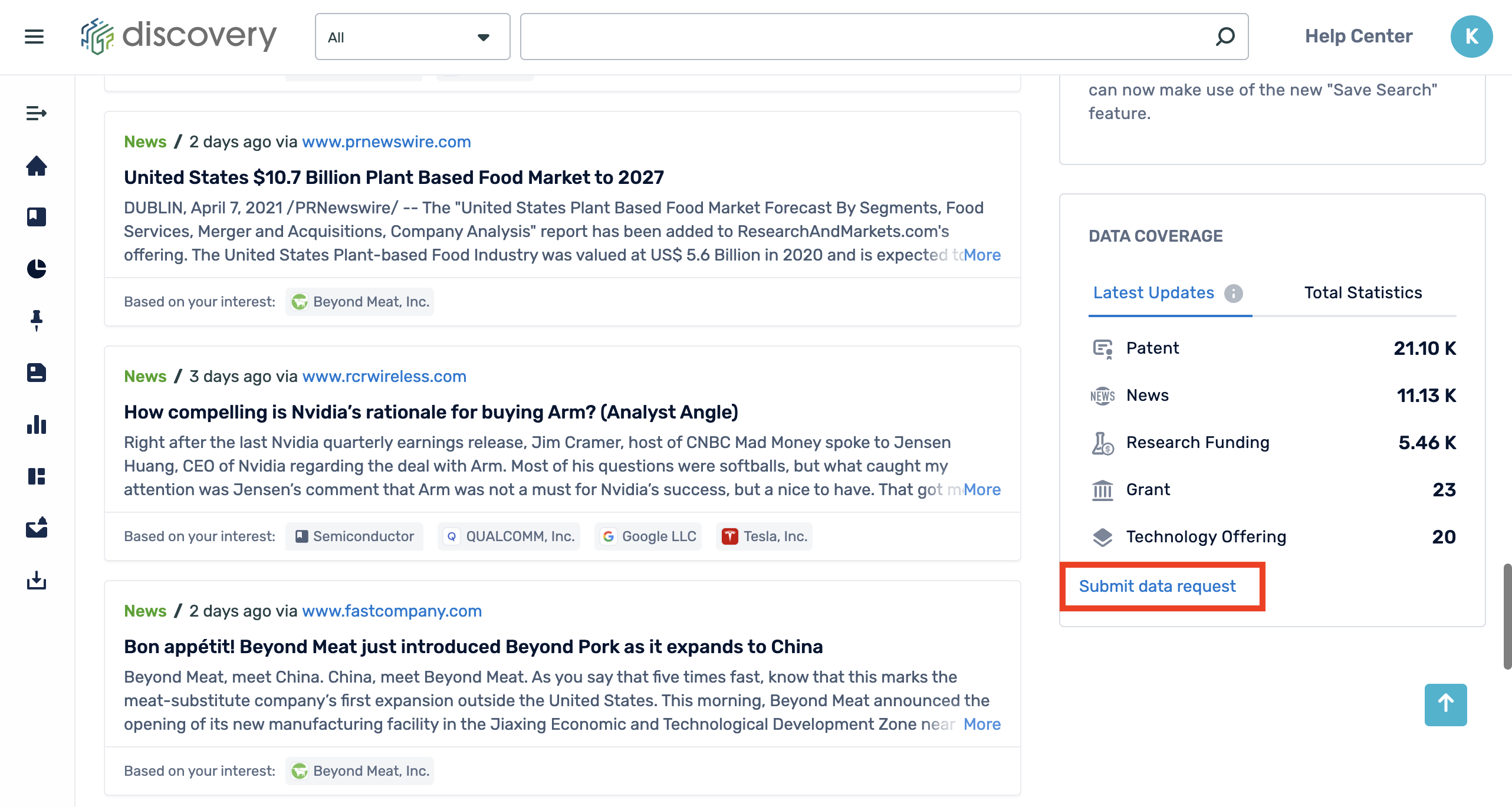 Clicking on "Submit data request" will present you with a pop-up dialog to enter the data source name, data type e.g. VC Investment, URL, and an optional description. The team will get back to you with an update on your request in 7 working days.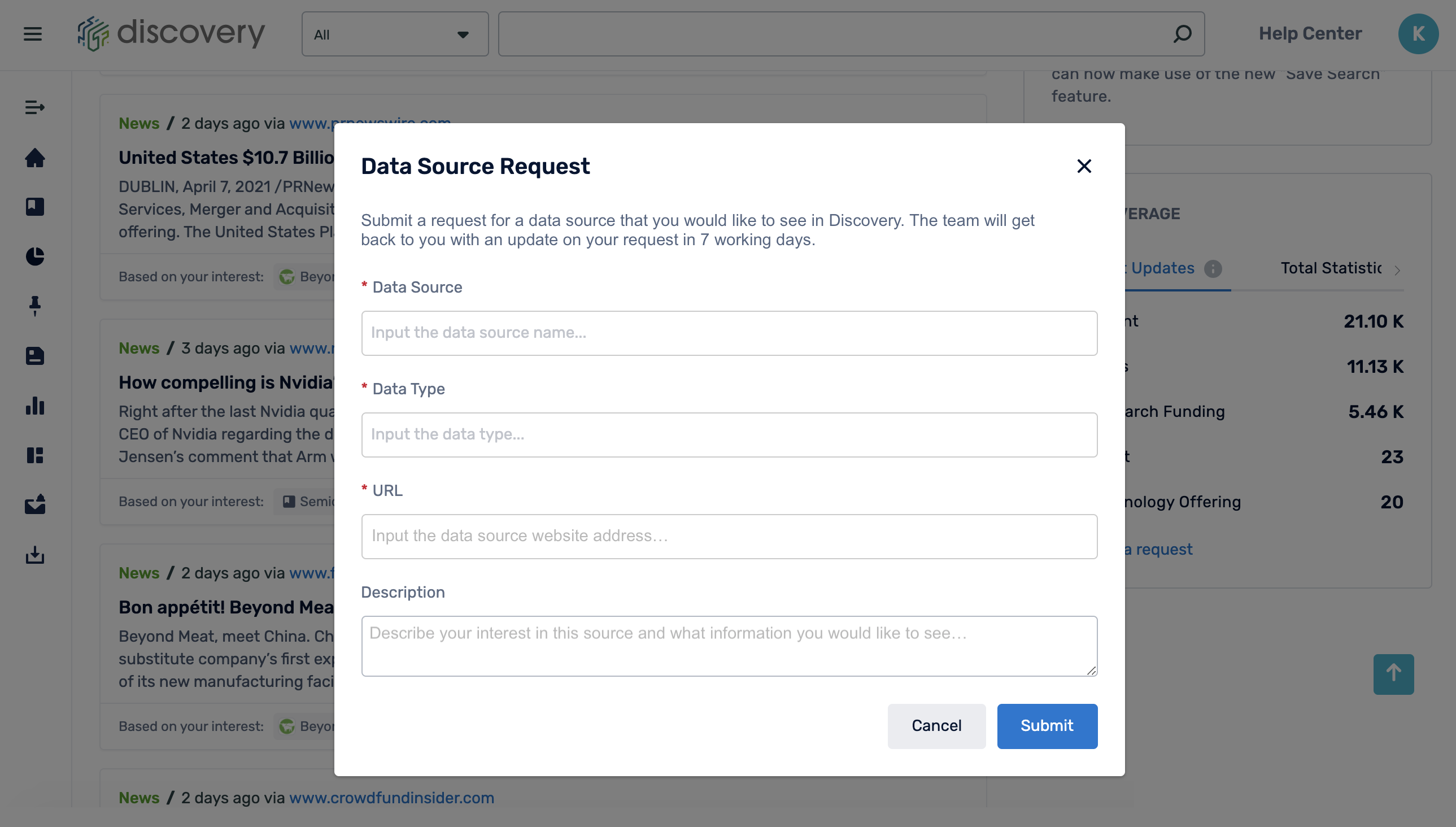 Remove last visited companies
Visiting company profiles in Discovery is one of the ways that help to personalize the key updates you receive on your homepage. You can now remove companies from your last visited company history list to ensure that all the updates you are receiving are the most important and relevant to what you are interested in.
On the right-hand side of your homepage, scroll to the bottom to the "Last Visited Companies" section, hover over the company, and click on the trash icon. Clicking onto the trash icon once will remove the company straight away.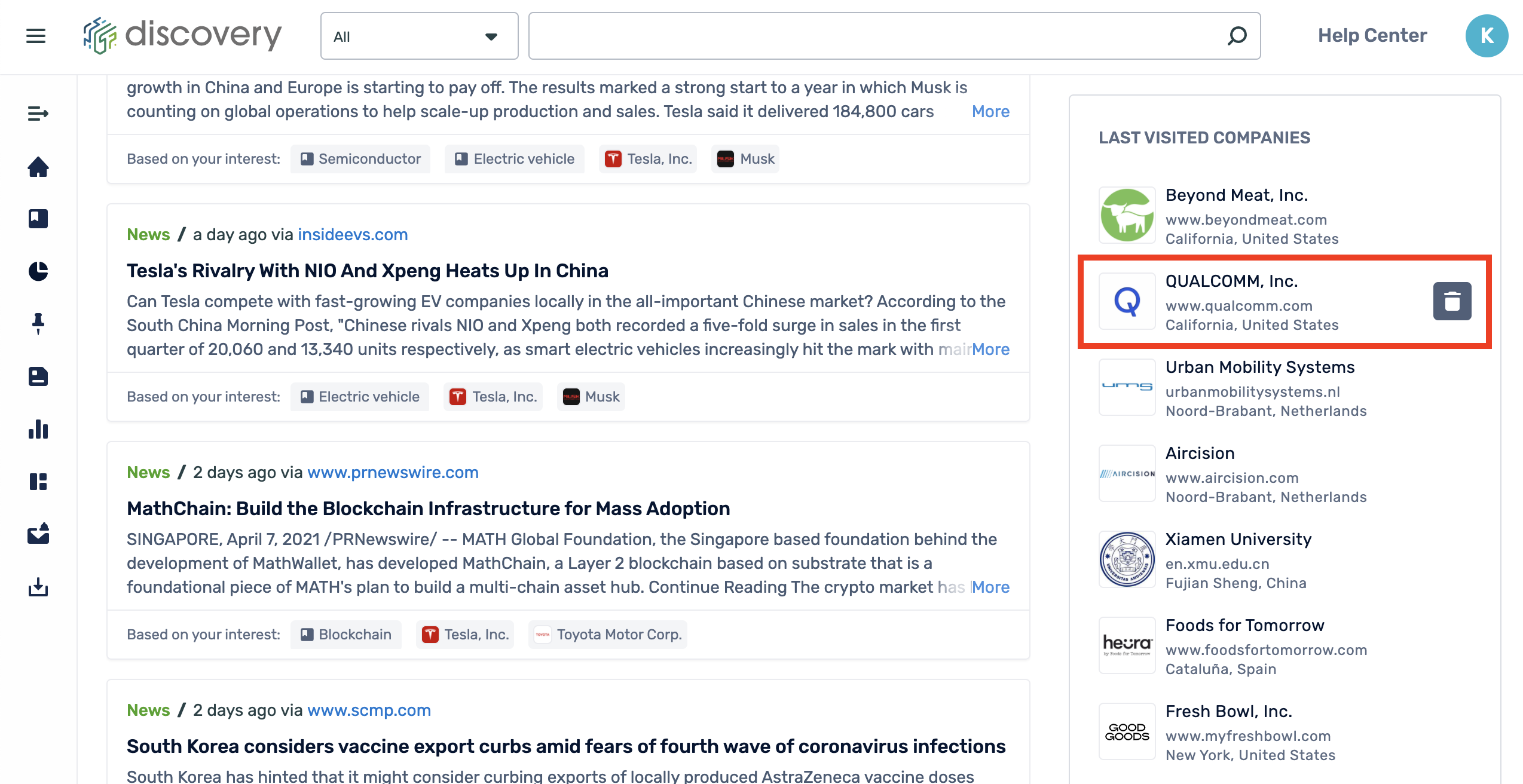 Saved search result update notification
You can find your 5 most recent saved searches on the right-hand side of your homepage. We have now added a notification feature for each saved search to update you on the number of new results to your search query. The numbers update/refresh every time you log into Discovery.