Editor's pick - pre-made dashboards
In January of this year, we added the new dashboard feature. Insight dashboards allow you to save, comment on, and monitor your favorite data analysis charts by creating your own customized folders.
This month, we have added 10 AI-powered pre-made dashboards, so you can quickly analyze the market trends of the top 10 technology areas being talked about this year. You can find these dashboards on the right-hand side of your homepage.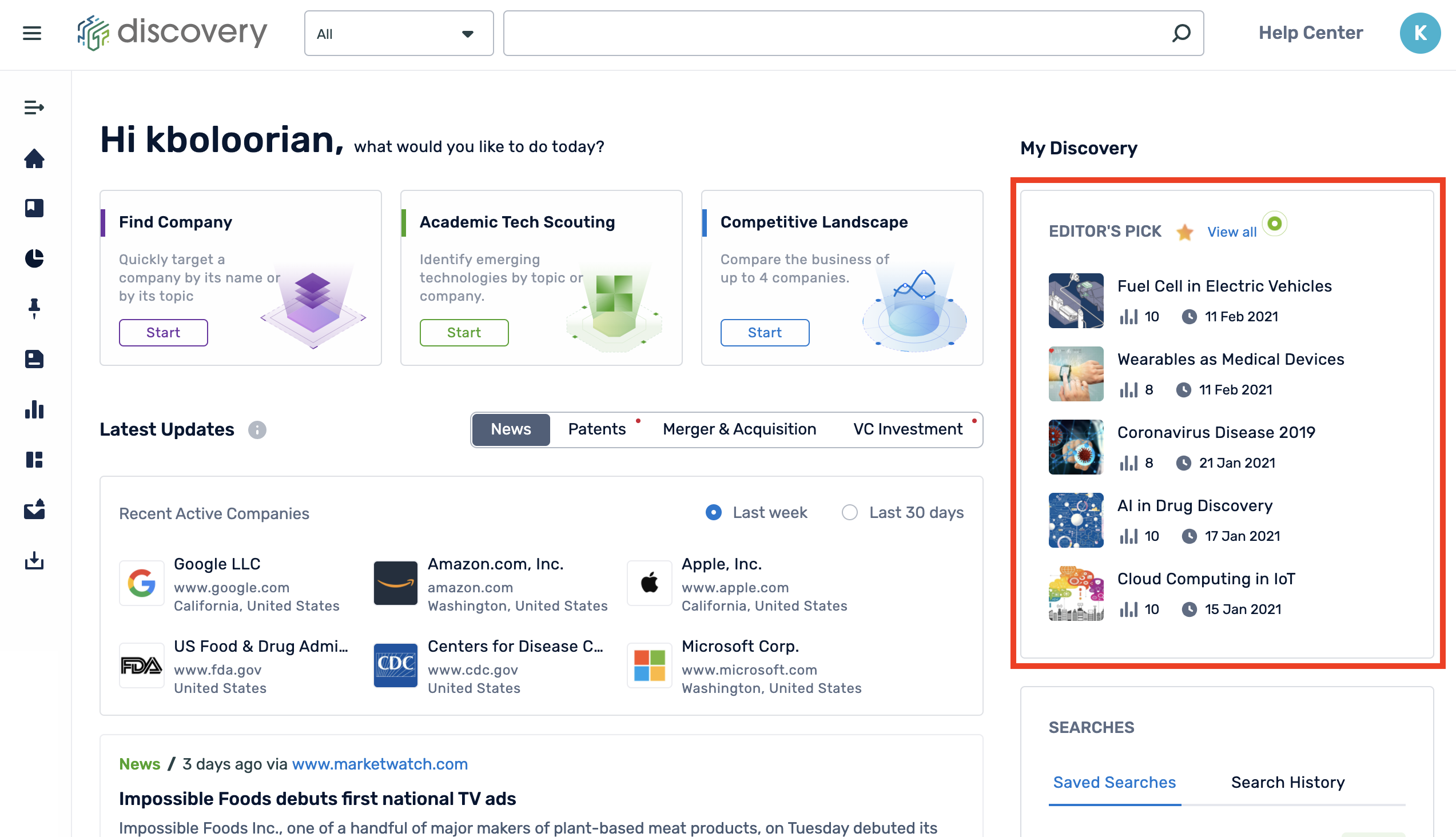 Clicking on the blue "View all" link will take you to the Dashboard page in Discovery. A new tab called "Editor's Pick" has been added where you will find all 10 of the pre-made dashboards.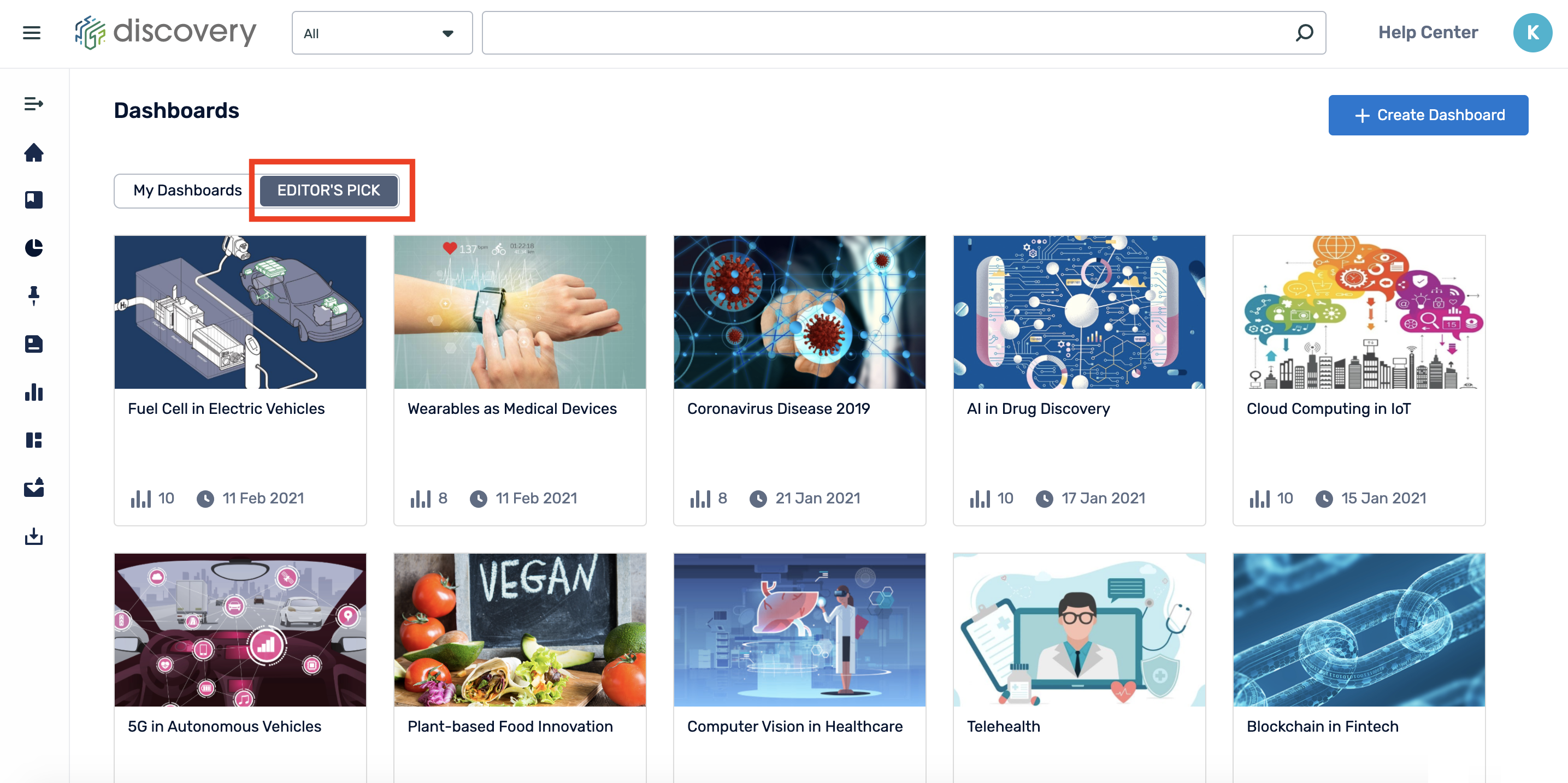 Keyword Highlighter
This month we have added a Keyword Highlighter which will allow you to see where specific keywords of interest appear within your results. We built this so you can better understand why certain results are coming back.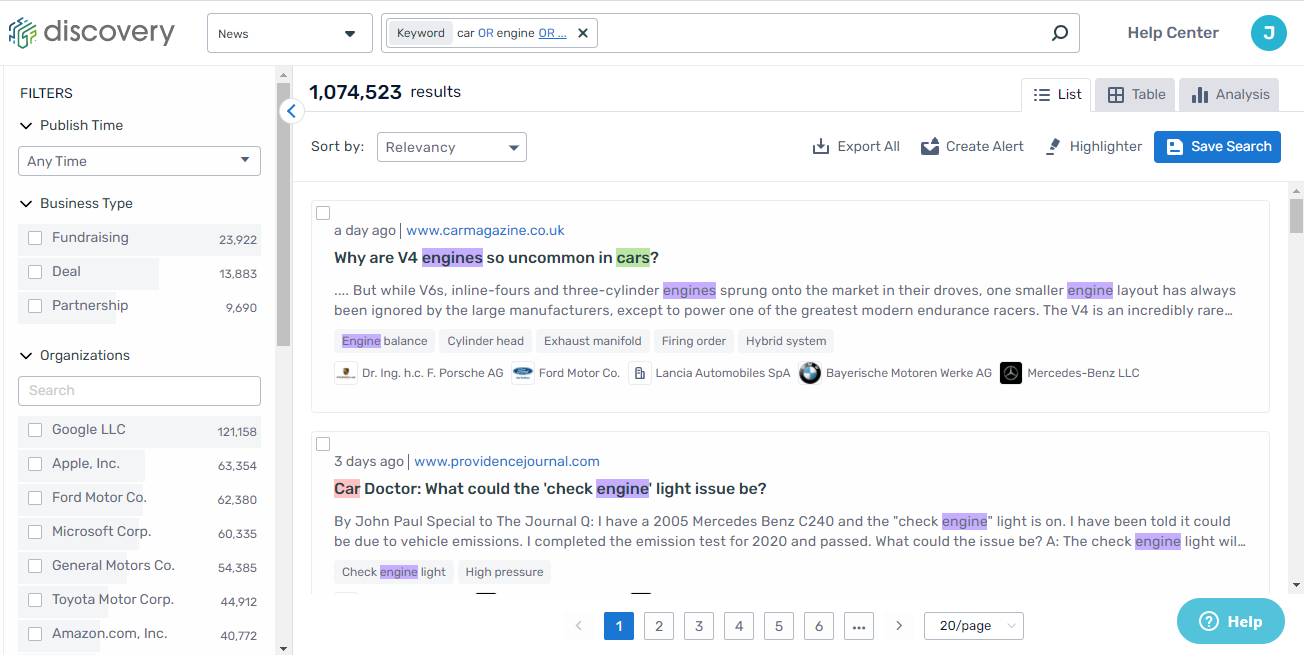 This will also perform the highlighting when you click into individual results and will initially be available for 4 data types: News, Patents, Papers, and Market Reports.
Start-Up filter and labeling
Discovery has a database of over 4 million companies, which can often make it difficult to find start-ups. We have added a new filter called "Startup company" so you can quickly view all companies that have been labeled as a start-up in Discovery.
You can find the filter on the left-hand side of the company data list.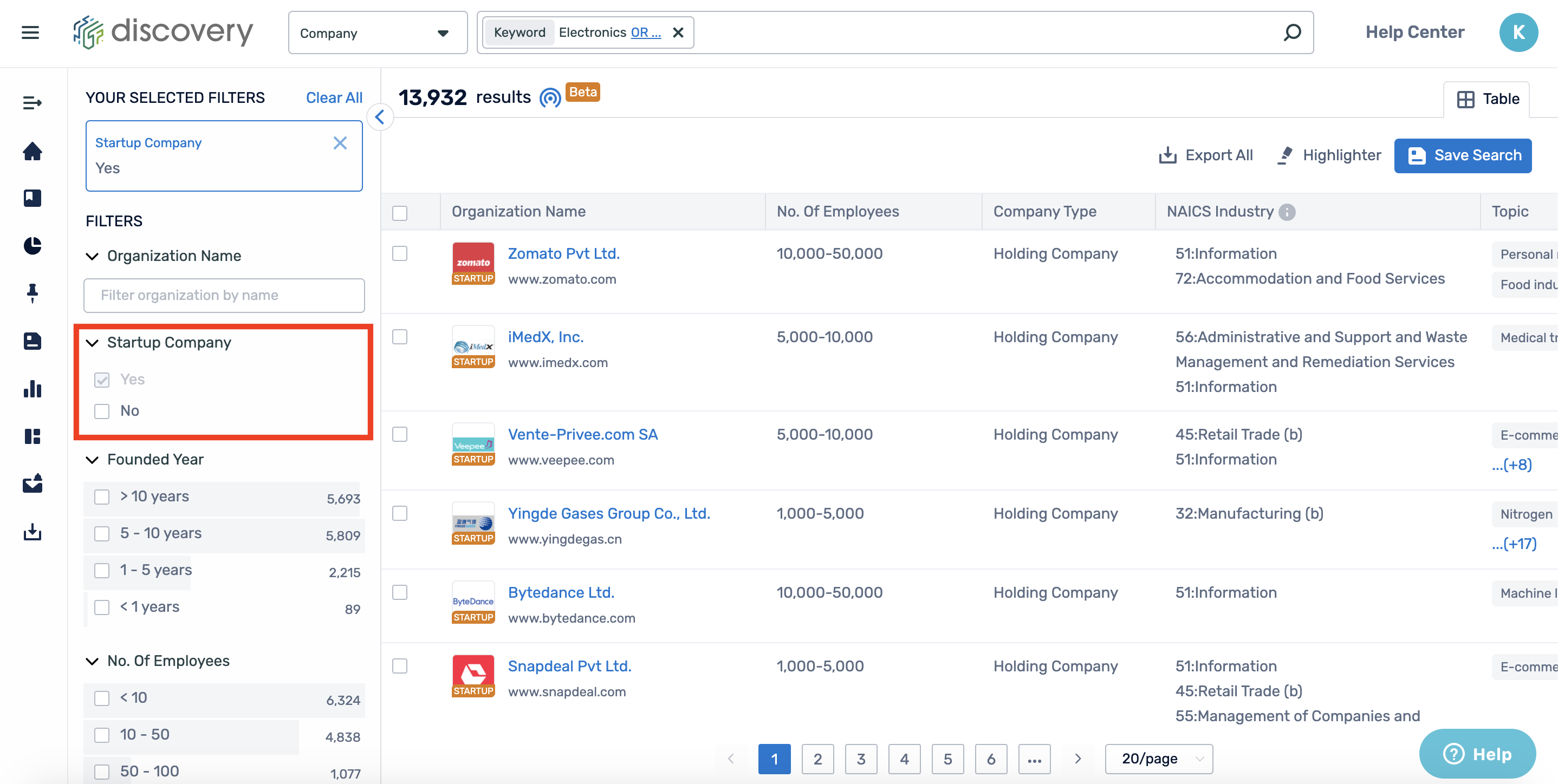 Start-up companies in Discovery have now been labeled with 'Start-Up'.

Criteria for start-up labeling in Discovery:
For those that have received funding:
Any company founded after the year 2000
For those that have NOT received funding:
Must be a private company and not be acquired.
Investors, colleges, hospitals, and financial institutions are excluded.
Must be founded after the year 2006.
Employee number <= 500.