We have added two new playbooks to the company profile page called, 'Technology Explorer' and 'Technology Profile'
Technology Explorer Playbook
"Technology Explorer" will allow you to explore topic relationships including parent and subtopics as well as related topics.
You can use the map to explore and expand hierarchy topics or related topics​. You can click on any topic to view information as well as click into the topic profile page to do further analysis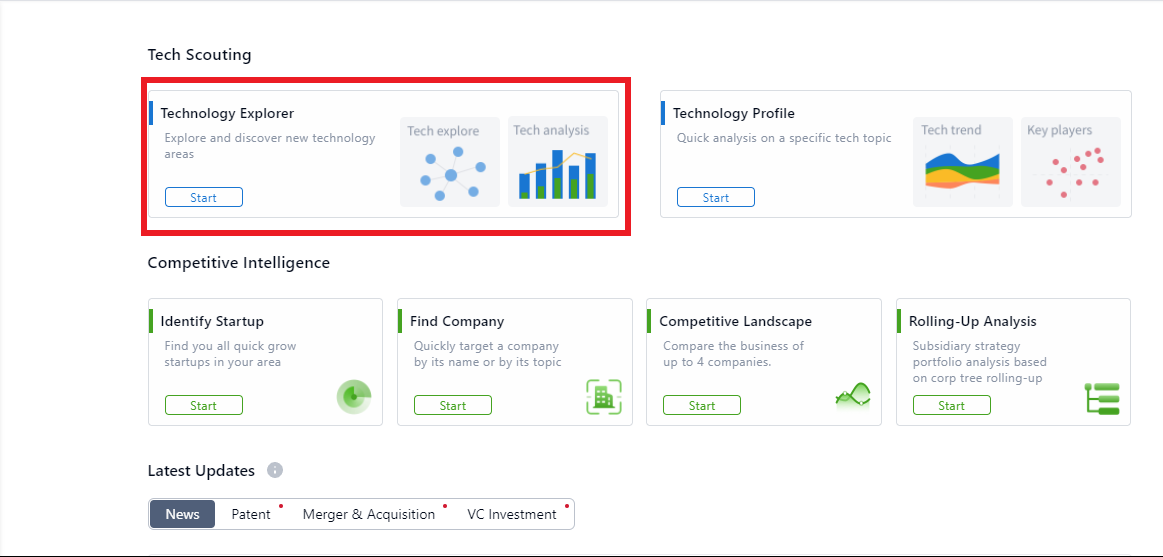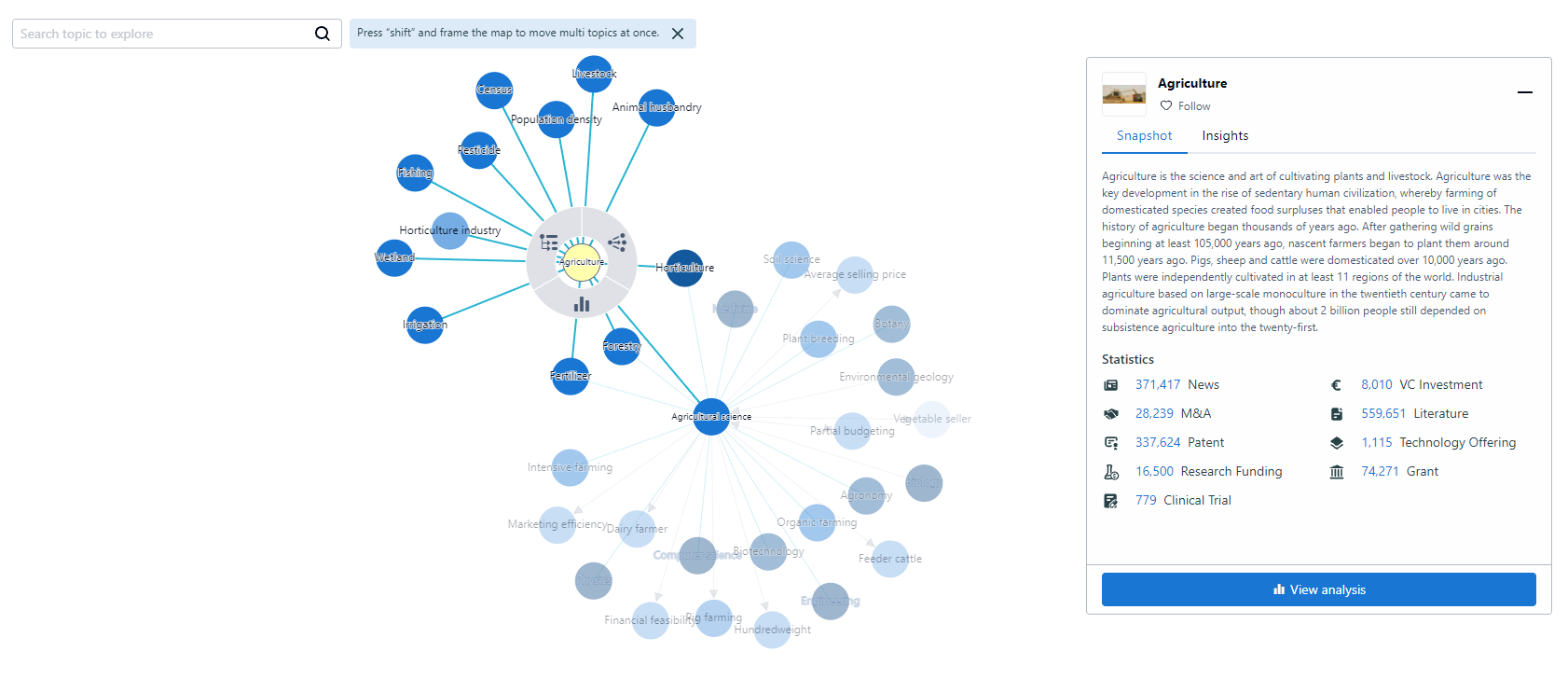 Technology Profile Playbook
"Technology Profile" allows you to analyze one or more technology areas based on multiple different data types.
You can analyze multiple topics at once. Analysis consists of; topic overview, key players, emerging technologies, and recommended documents,​ with the ability to explore the details behind each analysis chart.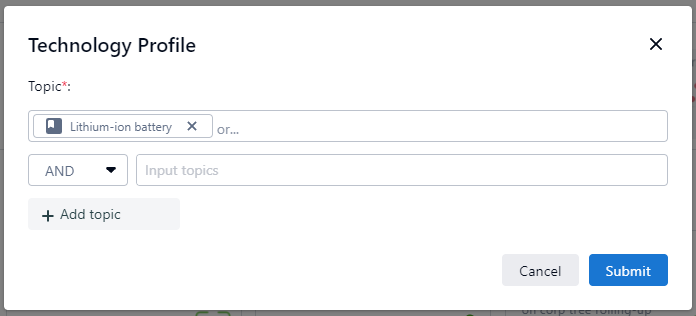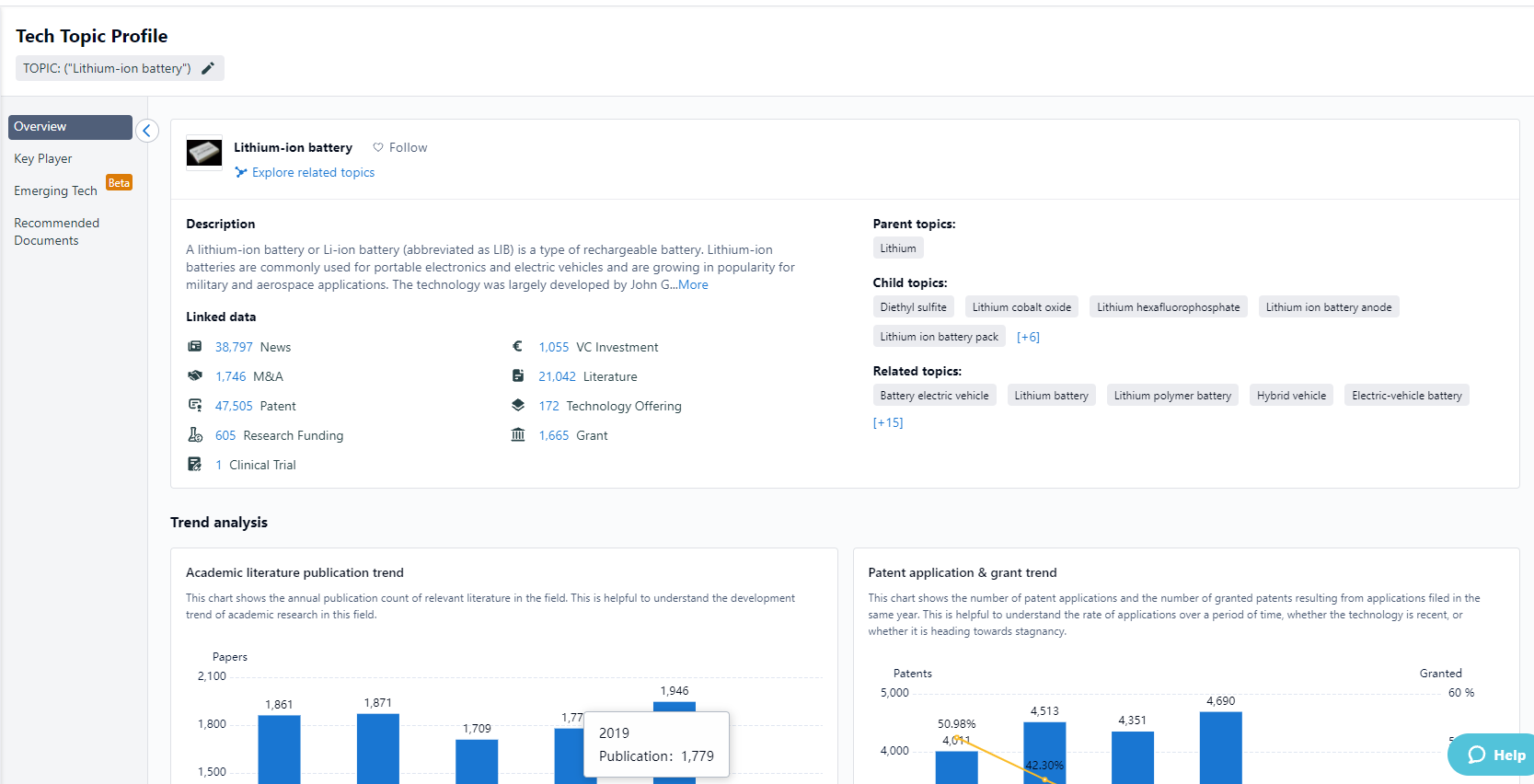 Save M&A information into Workspaces
As well as Patents, Literature, Market Reports and VC Investment information, you are now also able to save M&A information into Workspaces.