Unified Search Experience & Result View
This update includes the unification of the search and results view experience in Discovery.

Now when you run any search e.g. technology/company etc you will be brought straight to the results view where you can seamlessly analyse and access the results/related documents for each data set e.g. patents, literature, news, investments etc all within one click​!
New search entry points for Competitive Landscape
There are now 2 new search entry points for the Competitive Landscape. The first will be in the search result view and second will be on the main menu to the left.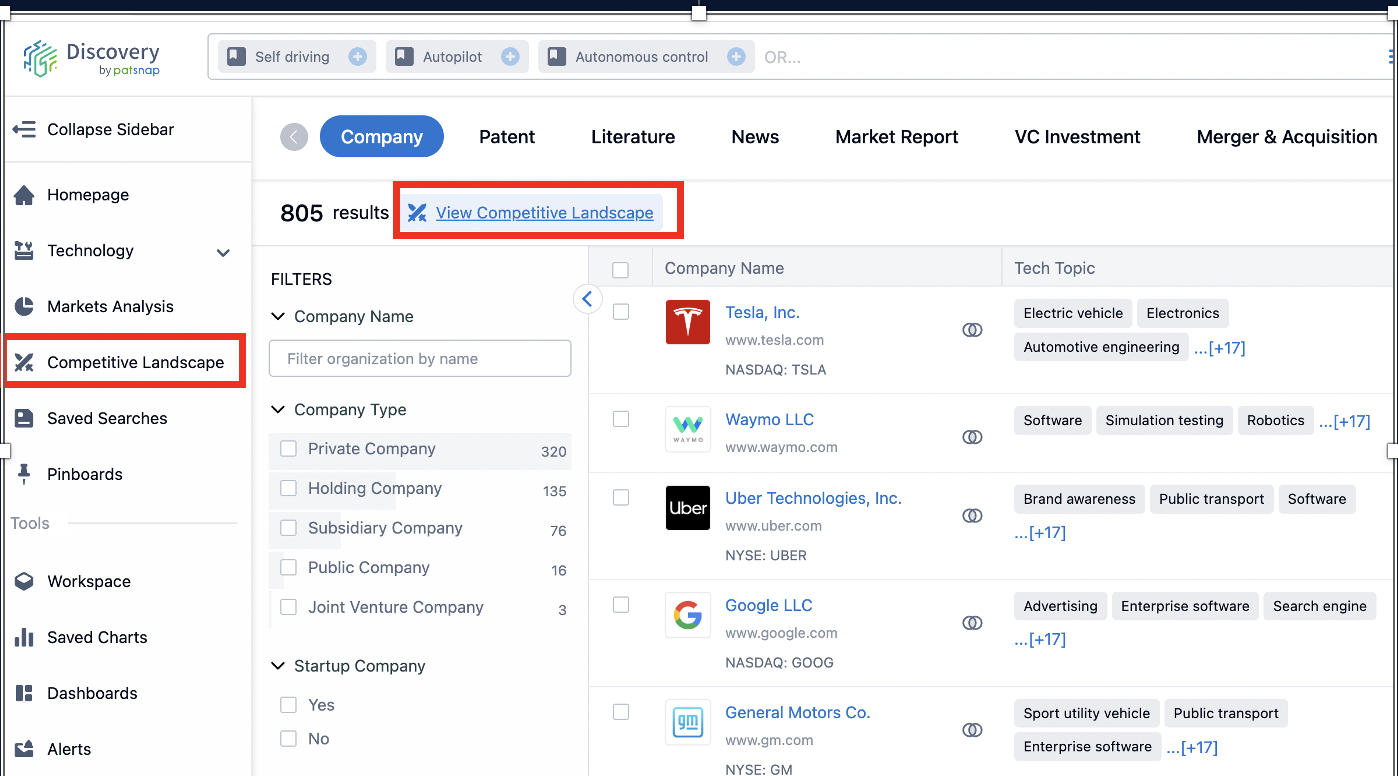 Improved Company Search logic & new sorting options
As well as searching the top mentioned companies across all data types, keyword searching for companies will now also search the properties directly on company profile, such as their description as well the list of topics that have been labelled on them. They should result in a much more relevant result.
Additionally there are 2 new sorting options in the company results view:
Relevancy - Sorting the results keyword count/text match
Popularity - Sorting the results by media mentions e.g. keywords are more frequently mentioned in News Articles/Market Reports
'Similar' Company results set
You can now search for similar companies on Discovery. For example, when searching for a specific company searching 'Google,' this will not only bring back Google but also a list of related companies to Google.

The similar logic is based on related topics.