This update includes a brand new re design of our Company Profile page. See the key updates below!
Market Segment analysis
Here you can understand the main market segments and sectors for any particular company (extracted from related market reports).

You can also click on the nodes to expand or collapse sub segments as well as view the related market reports and companies that have been mentioned within them.
Similar Company analysis
The similar company analysis helps you quickly find other companies with high technology similarity.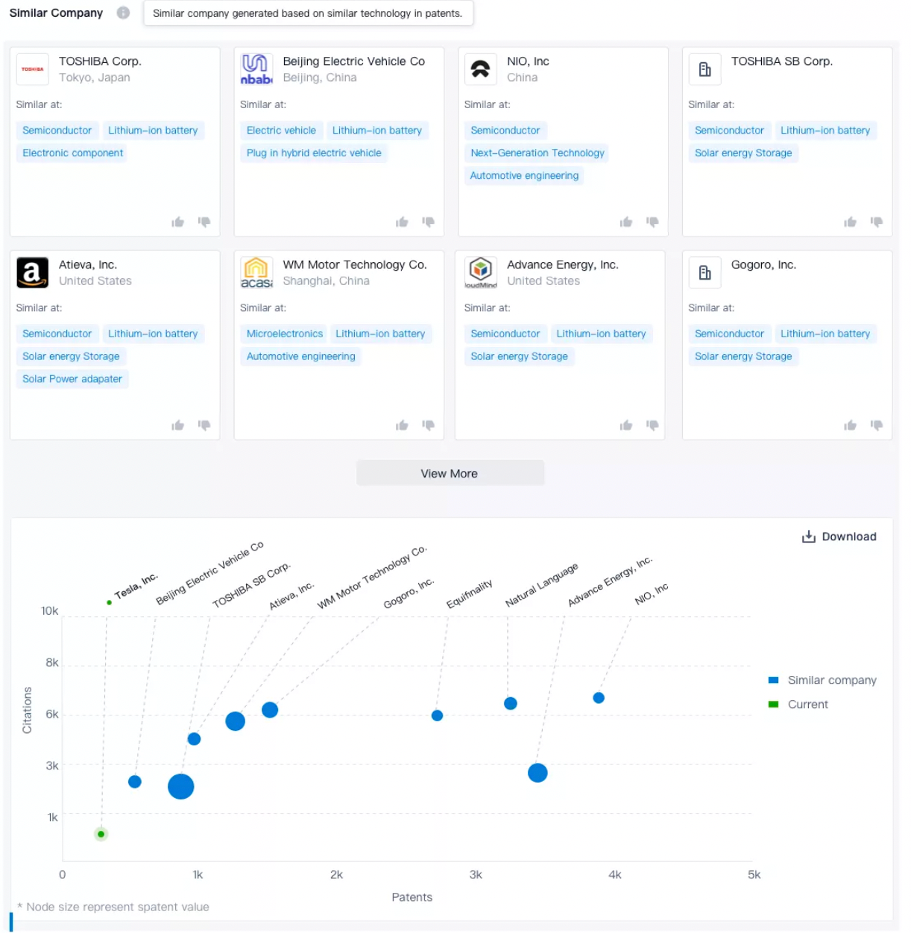 The similarity calculation is based on patent analysis including:
Similarity on classification group (Main IPC group)
Similarity on citation (Backward & Forward Citations)
Similarity on patent documentation (Title, Abstract, Claims, Description)
Subsidiary list & Geographical Mapping
The geographical map allows you to get a clear overview of a company's R&D activities worldwide.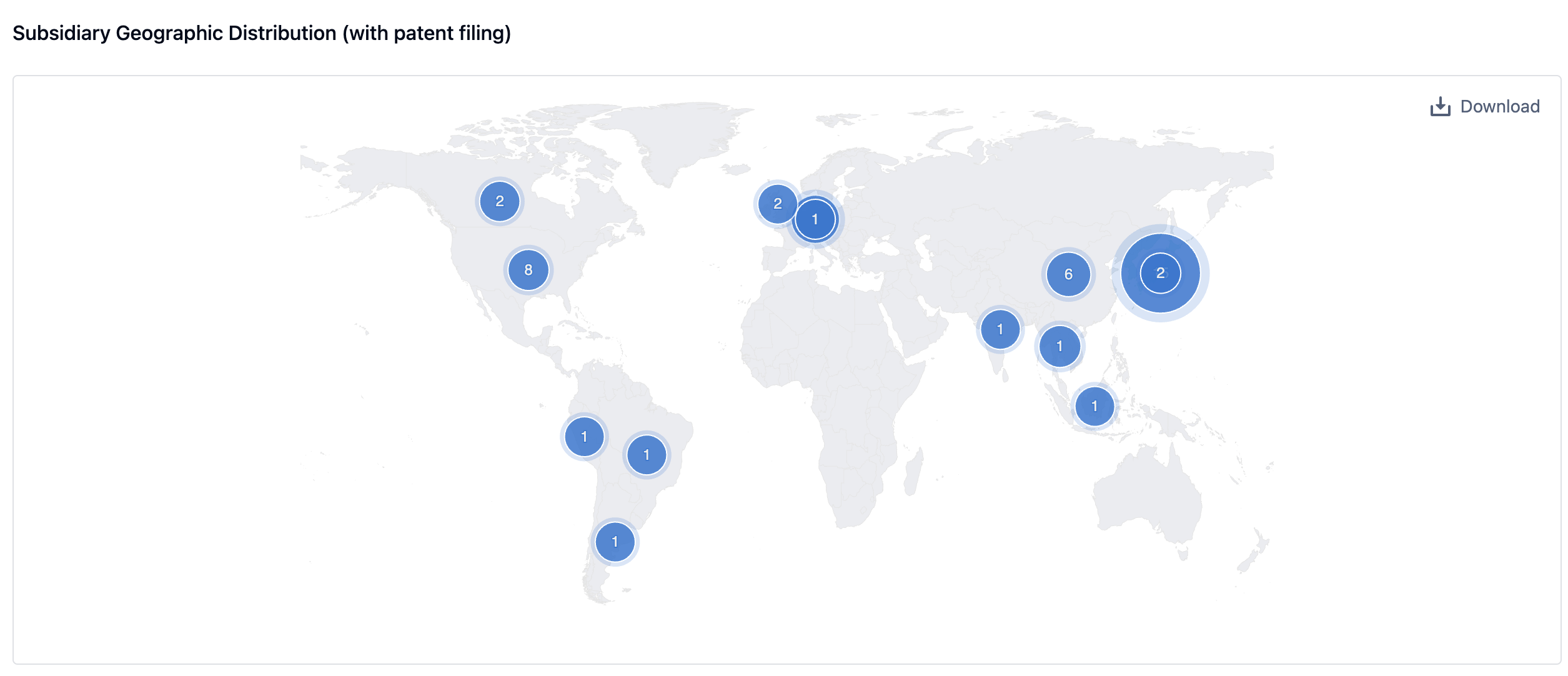 It allows you to Identify subsidiaries with a specific R&D focus and view their related patents.
Innovation Word Cloud
The innovation word cloud helps you quickly understand the major R&D focus of a company by analysing their patent portfolio and extracting frequently mentioned technical terms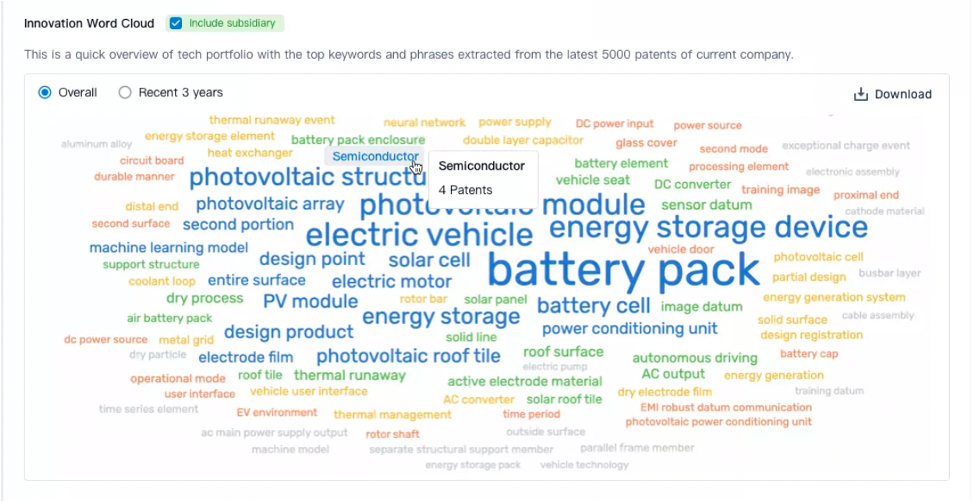 You can can read any of the related patents by simply clicking on the keywords.
Innovation Matrix
The innovation matrix heat-map allows you to visualize and compare a company's entire patent portfolio based on multiple classification systems that have been labelled on the patents:
Industry Classification
Tech Topic
Application Domain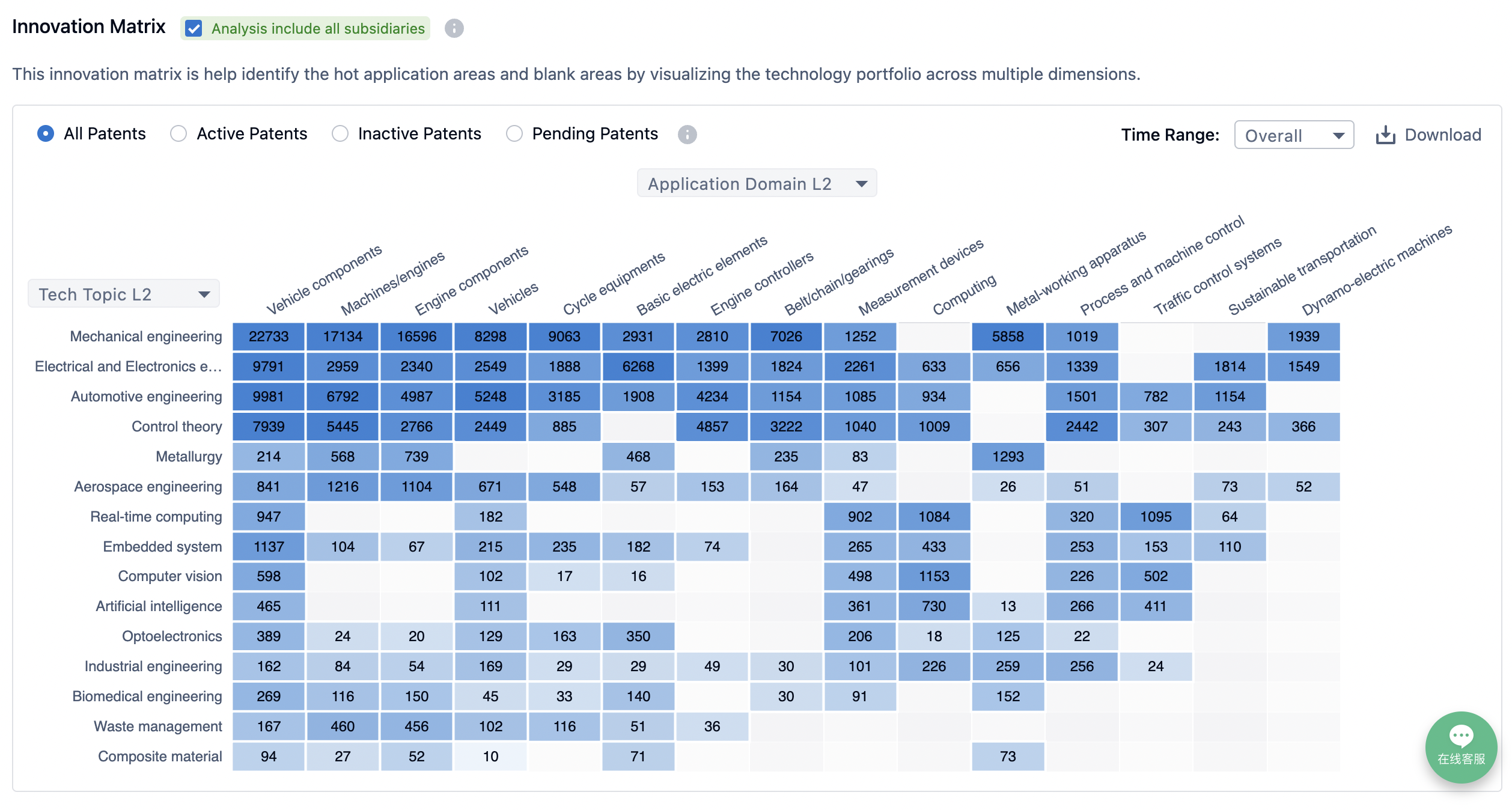 You can also filter the patents by legal status and time range, as well as click on any cell to drill down to the patents in detail.