This month we've revamped our relationship map to provide you with an even easier way to track and monitor a company's innovation and corporate strategy.
Understand competitive intelligence through multiple different data points and relationship types including:
Co - research/Assignee
Licensing/Transferring
Risk- Prosecution/Pledge
Investment/Acquisition
Technology Collaboration Network Map
Here you can understand the strategic partnerships of a company based on co-author (Academic research collaboration in literature publication) or co-assignee (Patent application collaboration) relationship types.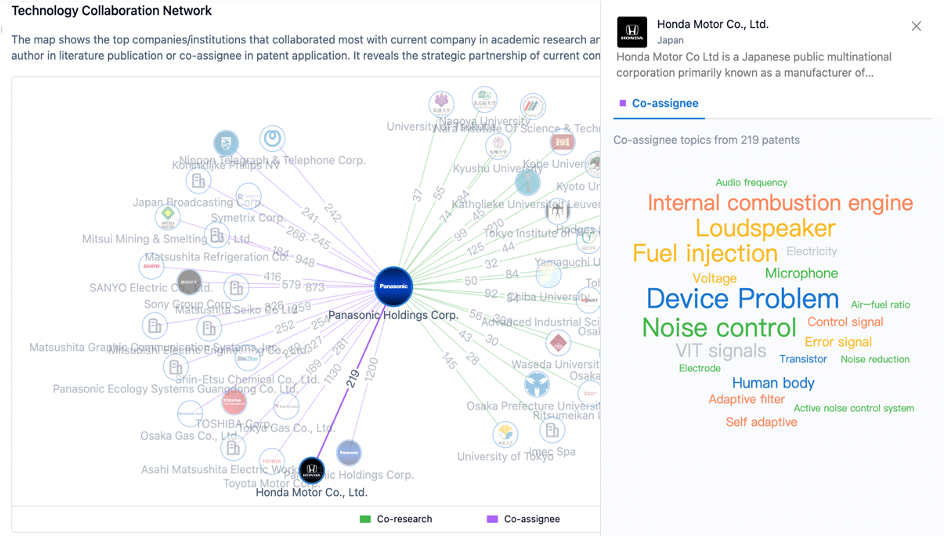 You can also click on the nodes to understand more about the entities involved in the relationship as well as use the word cloud to understand the key technology involved in the collaboration.
Technology Citation Network
Understand company strength by assessing how influential their technology is.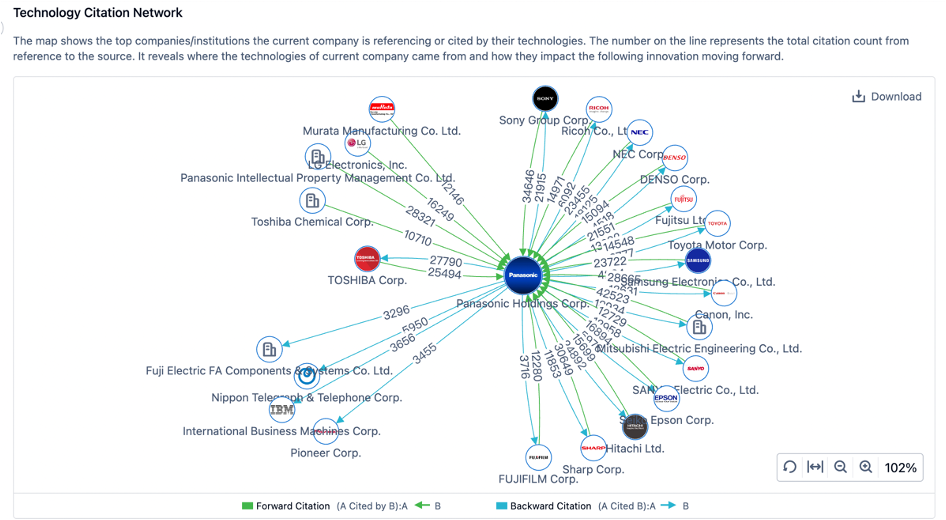 Use both backward/forward citations to find potential competitors and partnership opportunities
Forward citation: Other companies citing current company's patents
Backward citation : Current company citing other company's patents
Technology Operation Network
Find potential technology providers through licensing & technology transfer relationships.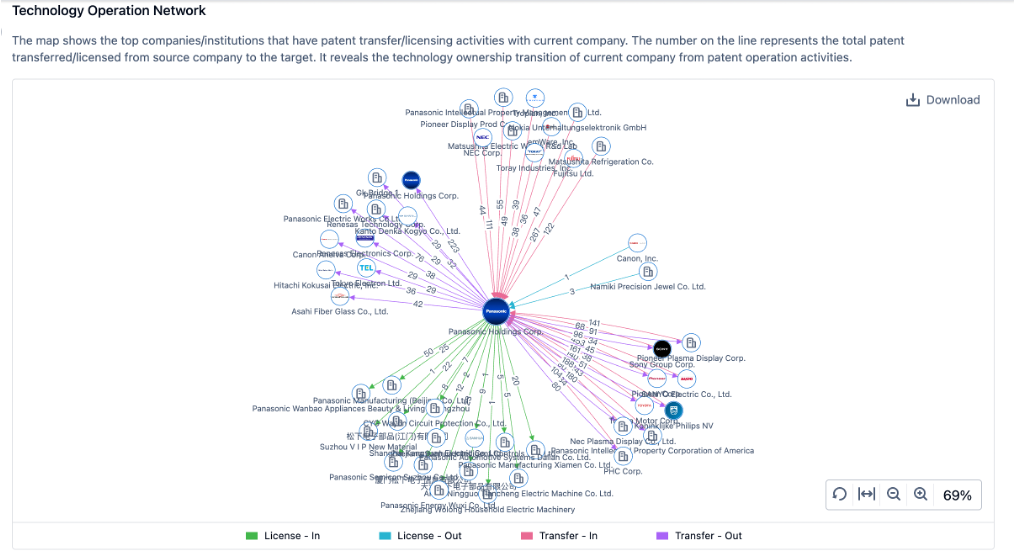 Relationship types
License in: The companies that license their technologies to the current company
License out: The companies that the current company license technology to
Transfer in: The companies that transfer their technologies to the current company
Transfer out: The companies that the current company transfer technology to
Technology Legal Risk
Visualise the potential legal risk of a current company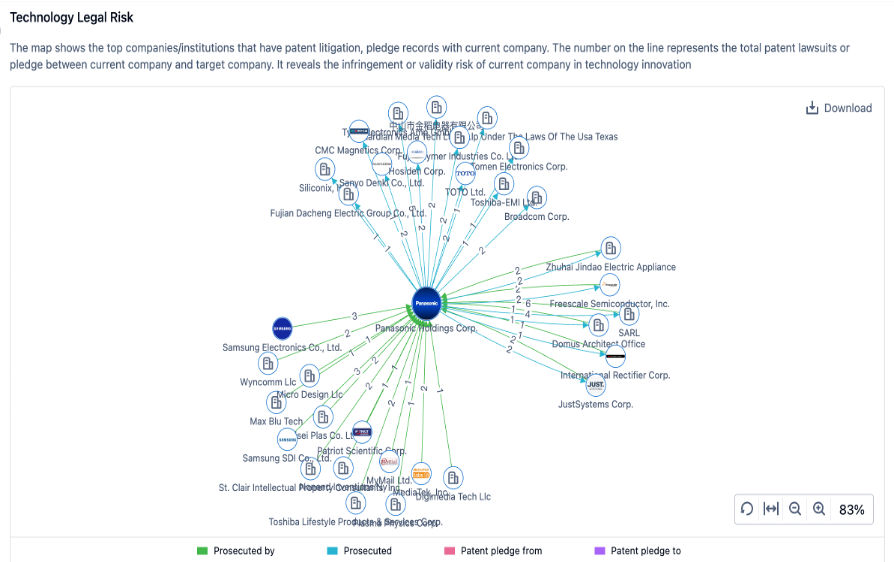 Relationship types
Prosecuted by: the companies as Plaintiff in patent litigation with current company
Prosecuted : the companies as Defendant in patent litigation with current company
Pledge from: the companies that pledge patent to current company
Pledge to: the companies that current company pledge patent to
Capital Market Deals
Understand the strategic direction of a competitor based on who they are acquiring/investing into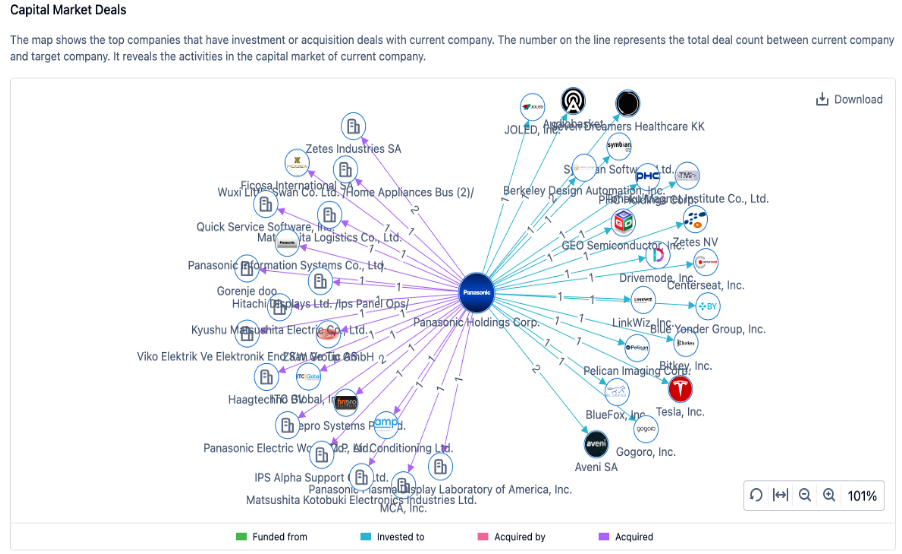 Relationship types
Invest to: The companies that the current company invest in
Funded from: The investors that make investment to the current company
Acquired by: The buyer that acquired current company
Acquired: The target companies that the current company acquired