In this article, we will go through the workflows you would want to utilize within Discovery to be able to identify start-ups. Before we go into detail about how you would locate them within the Discovery platform, let's first define what a start-up actually is.
What is a start-up?
"Start-up" is a term that has been used more and more regularly and there is no uniform definition as there can be many different ways to define a start-up. However, a general definition that can be considered for start-ups is that they are new and emerging businesses that are in the first stage of their operations.
That being said, start-ups are often defined by one or more of the following criteria which we utilize in our own determination of them:
If the company has received funding and has been founded since 2000.
If the company has not received funding then the following will be considered:
It hasn't been acquired and is non-public.
Founded after 2006.
Less than 500 employees.
This is flexible and can change from person to person, there are also additional criteria that are considered as well.
Why would you want to identify start-ups?
There are various reasons you would want to identify start-ups within your technology space, which include the following:
To identify new and emerging competitors in your space.
To either merge, acquire, or invest in the start-up.
To find and analyze technical solutions that these start-ups provide.
How to use Discovery to identify start-ups
We can now begin to make use of Discovery to actually identify them within our space. There are two key methods you would want to employ to identify start-ups within Discovery. These are as follows:
Company searching
Before you start performing a search, you can create a pinboard to save any start-ups you find to it. You can do this by going to the Pinboards area, clicking on the option of "Create Pinboard" and then giving the pinboard an appropriate easily identifiable name.

Once you have done this, you will want to create a search based on your technology space. You will then get results based on this search which are grouped into different data types. The first of these is "Companies" which provides you with a list of companies that operate in this space.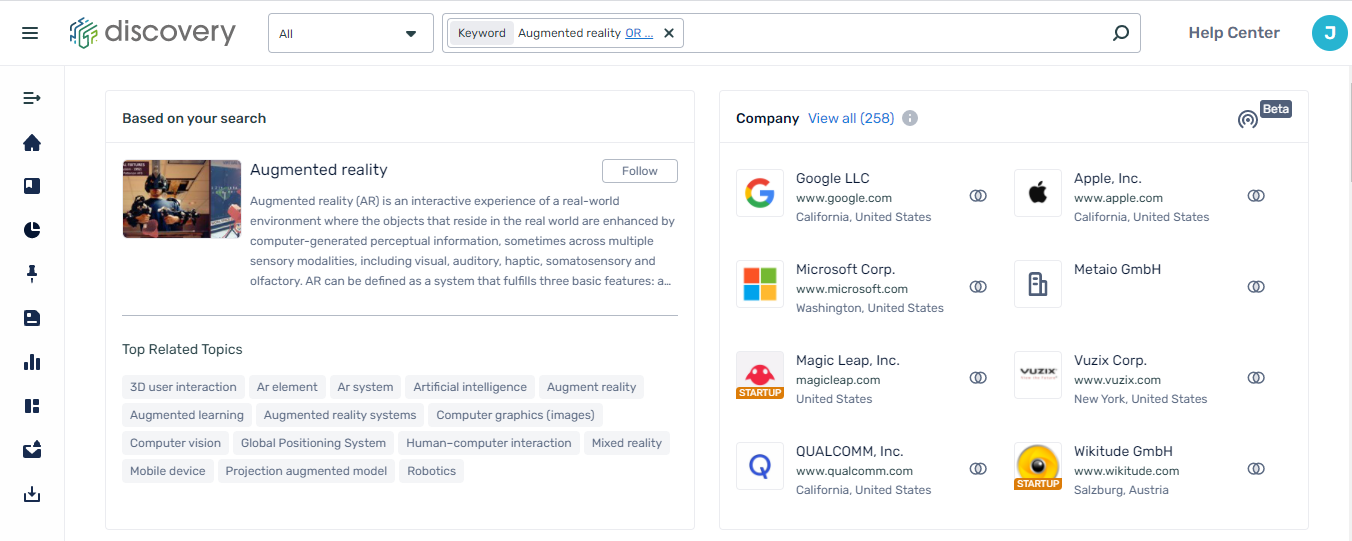 If you go through to the company results list, you will often see that the top companies listed are large organizations and so can not be considered as start-ups.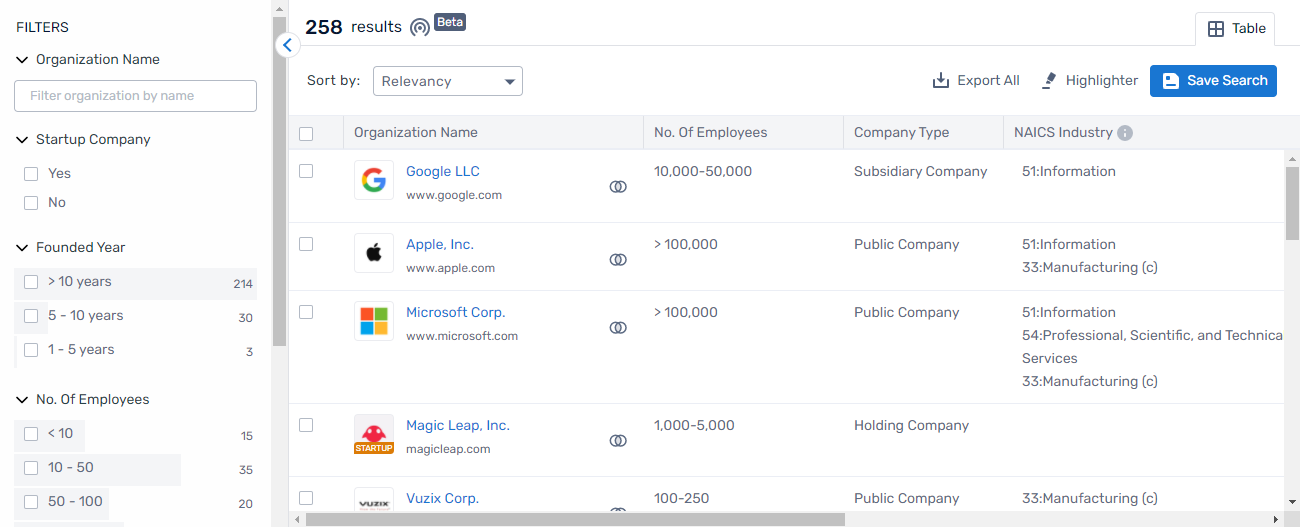 You will want to then filter your results to look for the companies we have defined as start-ups.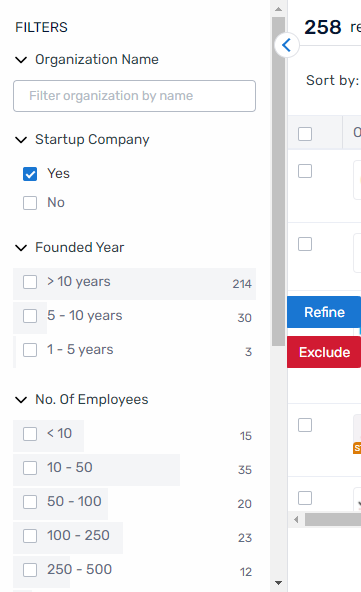 This will return you much more manageable results set. This allows you to then inspect each company individually to see if they are relevant for you.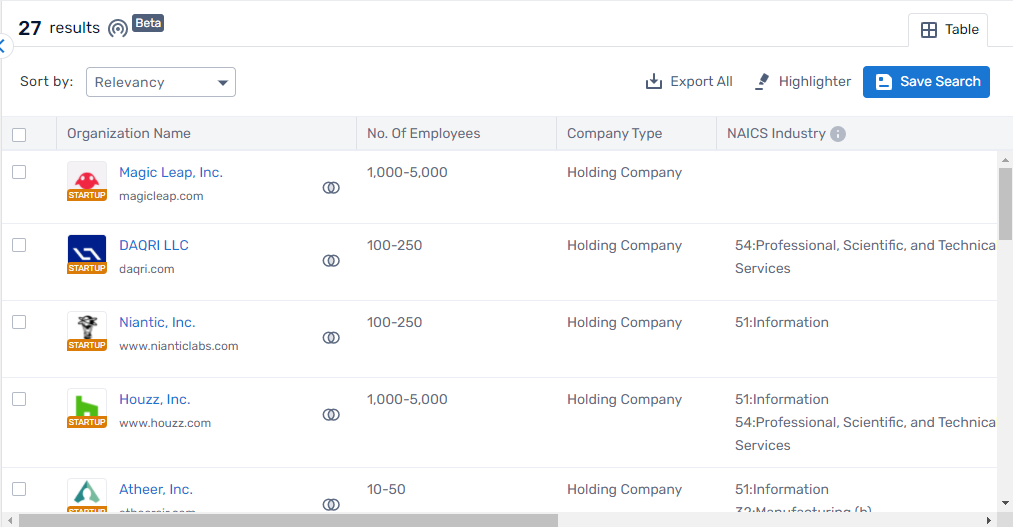 If you click into a company, you will then come to their profile page, which will initially provide you with some key details for the organization in question.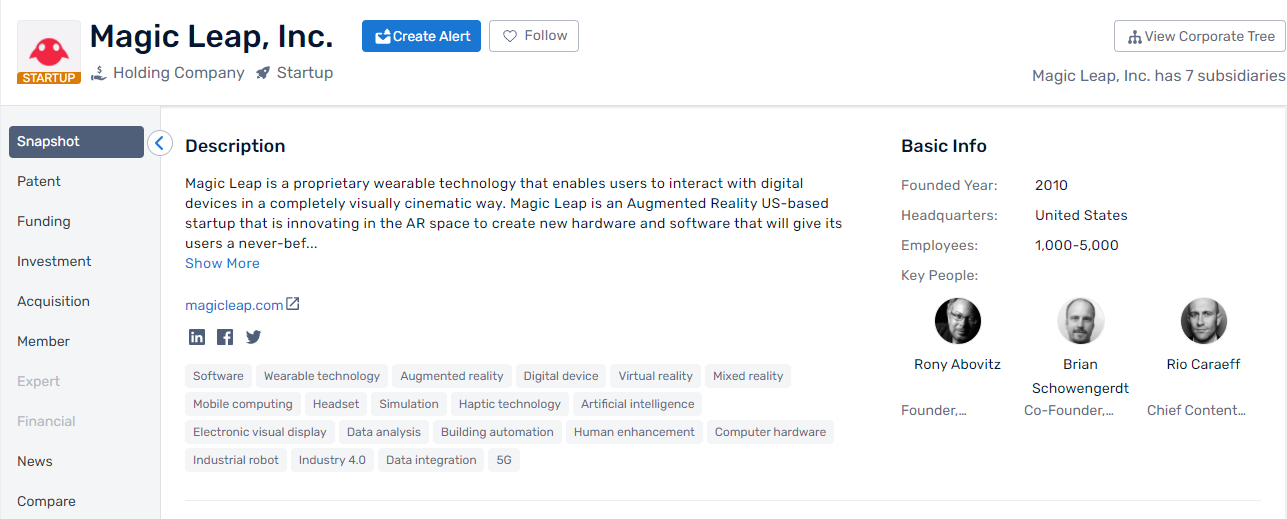 You can then delve deeper into the different data types for this company to find more out about them. For example, you can see if they have made any acquisitions of their own or have received funding.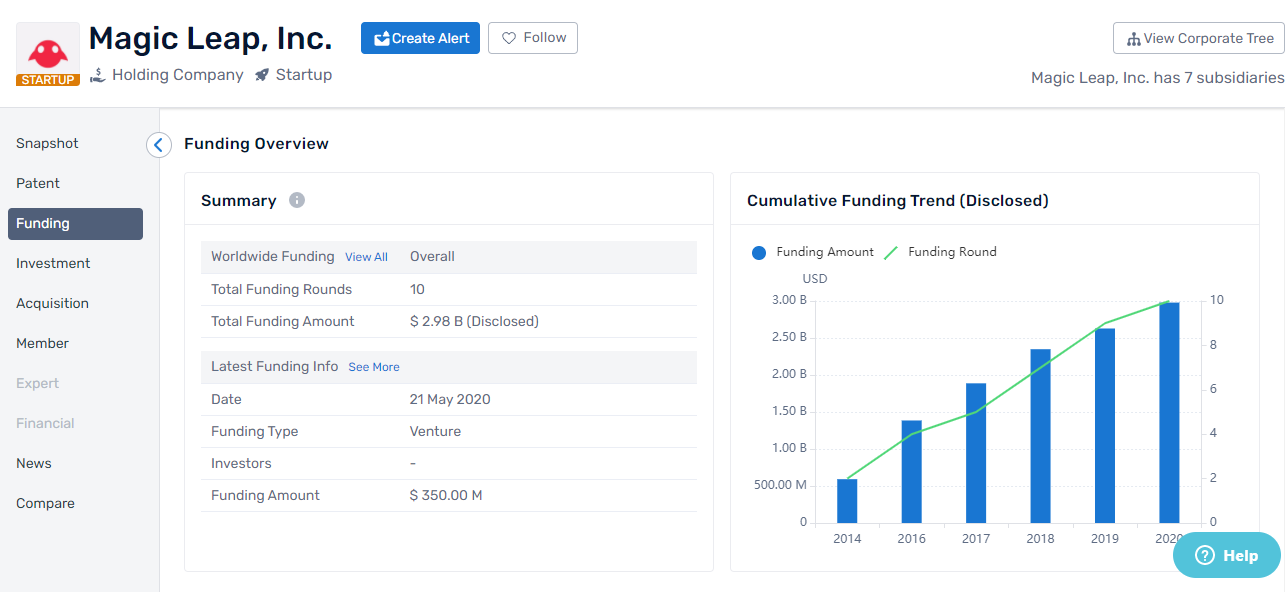 Once you have checked over each of the different companies, you are then ready to return to your results list. You will then want to save any companies that you consider to be relevant to the pinboard that you created earlier.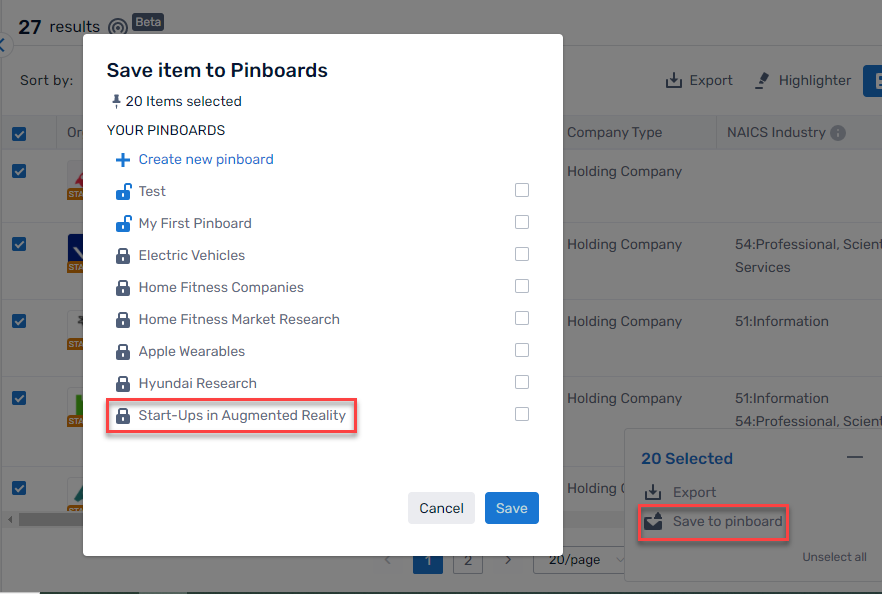 There is another way of locating companies within your technology space, which is to perform a direct search instead. This will locate any companies that directly match your search terms in their name, topics, or description and so will provide you with a much larger result set.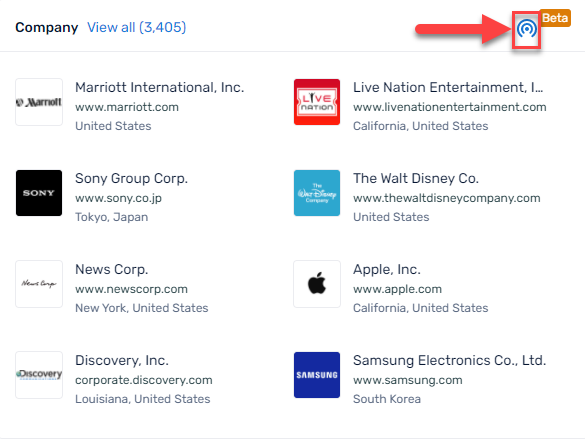 As this provides you with such a large result set even after applying the standard "start-up" filter, you will want to make use of other filters in addition to this. This could be only to look for companies based in a specific location (e.g. Europe or the US) or from a specific industry.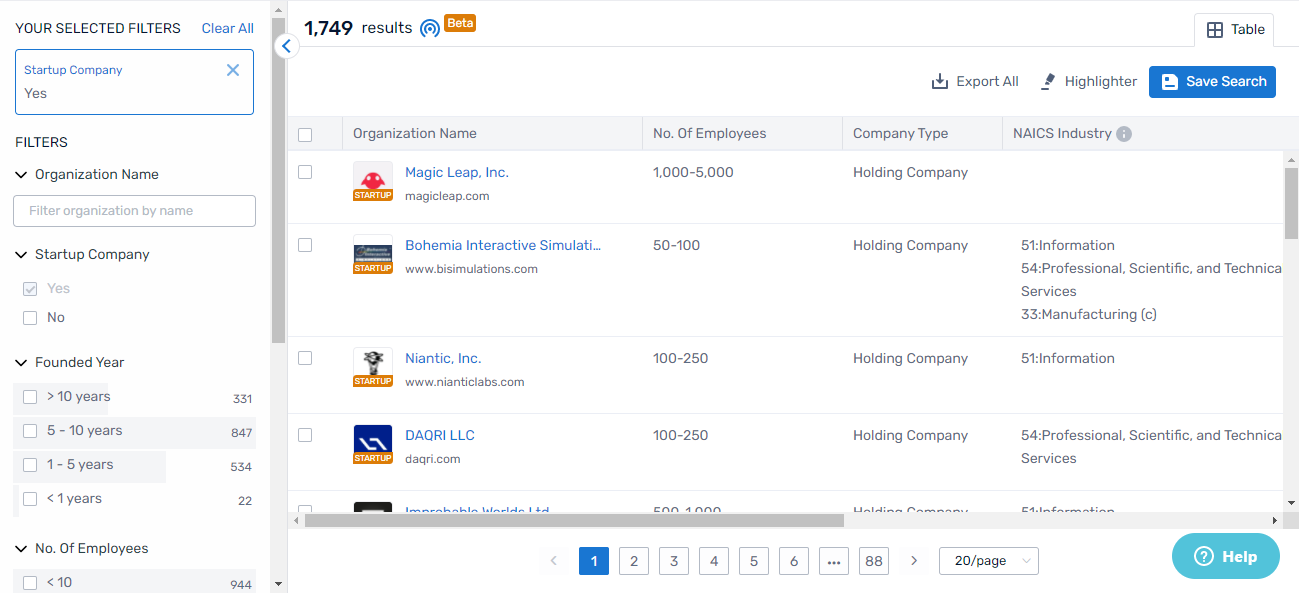 Once you have applied the additional filters and got a further list of relevant companies, you can follow the same process as mentioned before and add more companies to your pinboard.
Another function that is good to utilize is the alert option when viewing a company, which allows you to keep up-to-date with anything going on around that company on either a daily or weekly basis.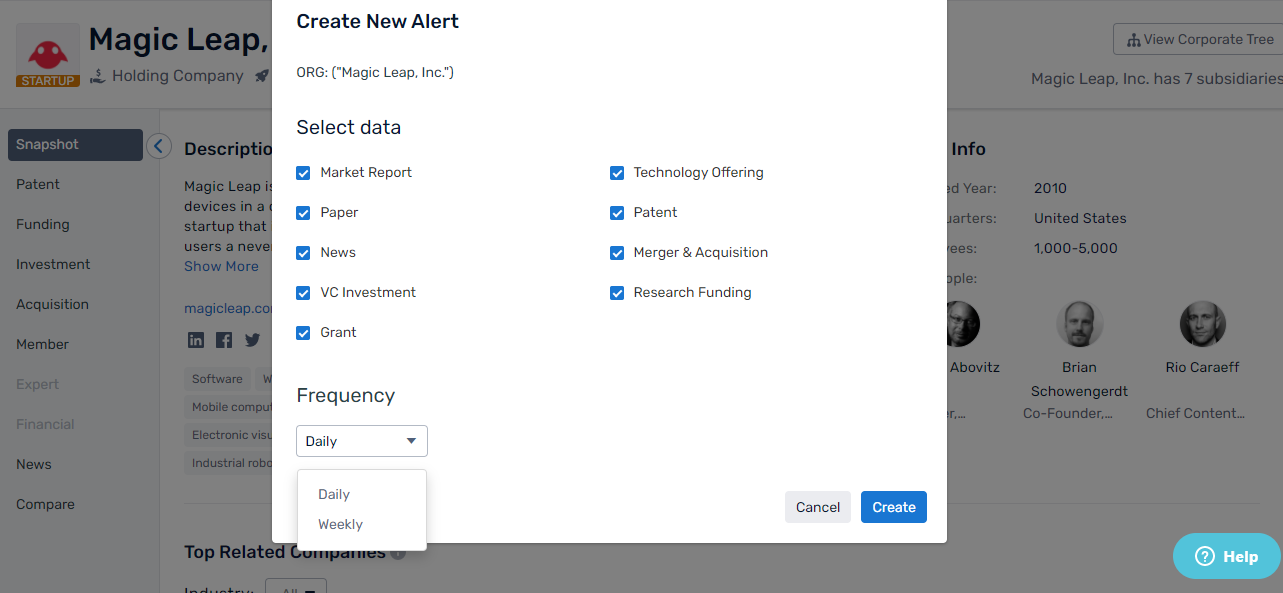 VC Investment searching
Another good way of locating start-ups is to search for those that have received VC investment. The difference between this and company searching is that the organizations listed must have received this type of investment. This will also enable us to determine the exact development stage that each of the companies is in as well.
In this case, you would again want to create a pinboard to save these companies to but would want to name it to make sure it is clear that these companies have received funding.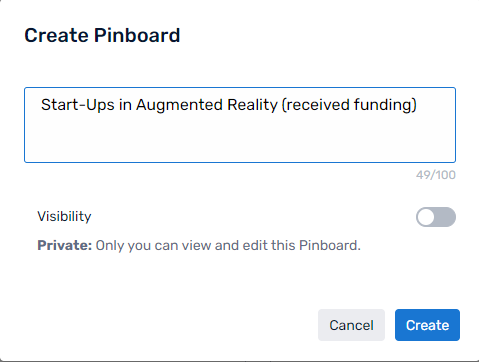 Once you have done this, you will want to perform the same search again and go to the "VC Investments" area.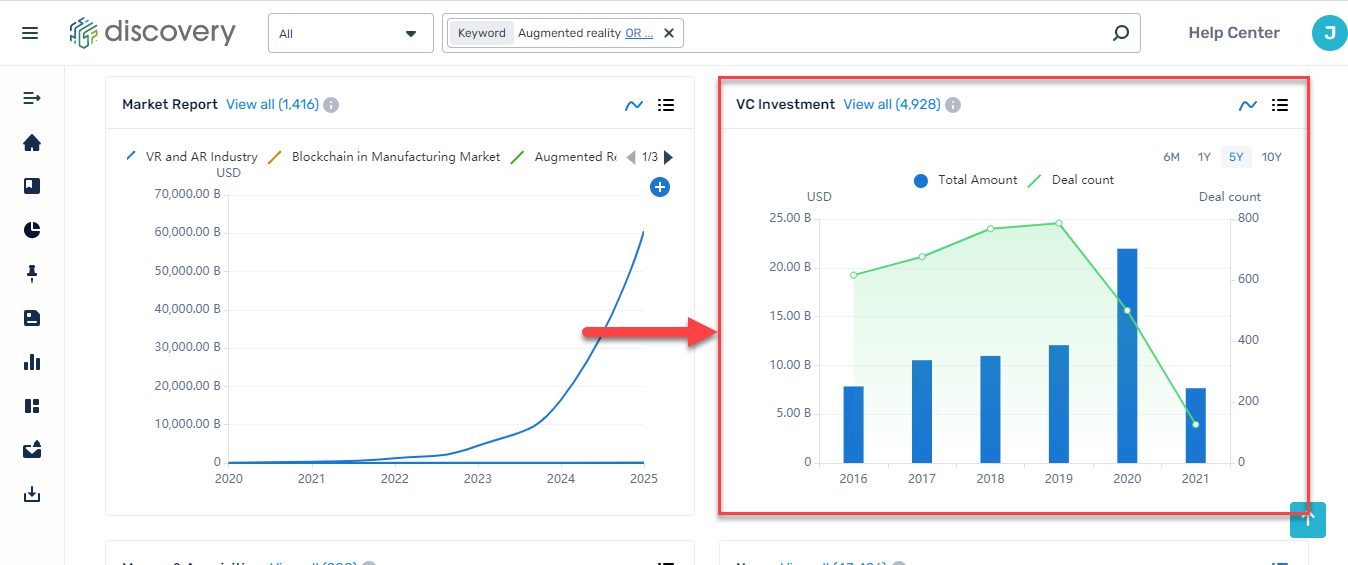 If you go through to the VC investments list, the results will by default be sorted such that the most recently announced investments are listed first but you can change this to show the most relevant or the biggest investments instead.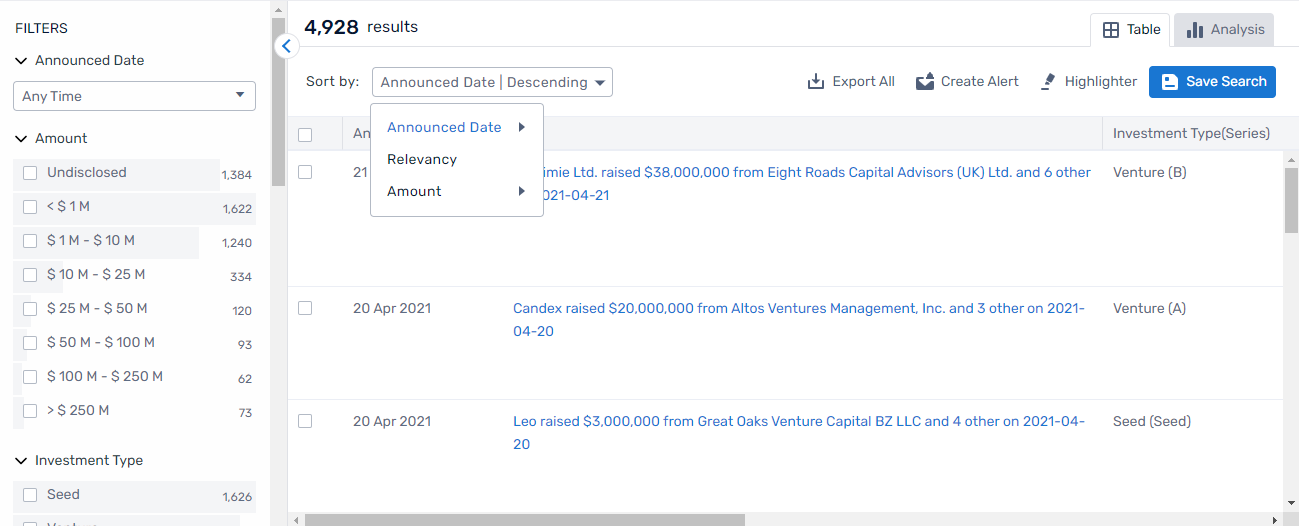 As you will often get a lot of individual results for VC investments, you will want to again apply filters to refine these down to only show the most relevant events and those where a start-up has received the funding. In this case, you would want to limit down to only Pre-Seed and Seed investments and funded companies that have less than 100 employees. As this will usually still be quite a larger number, you will likely want to apply other filters such as Funded Company Location and the series of the investment that took place.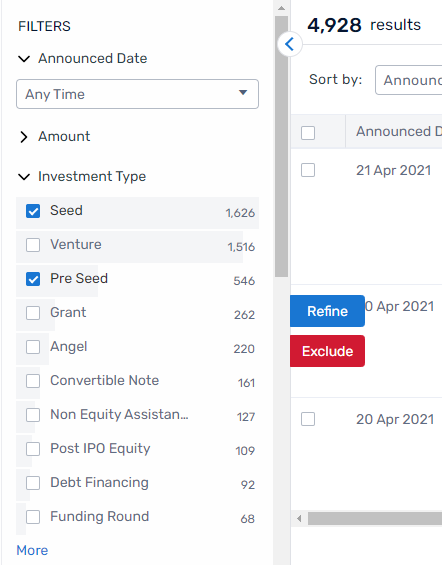 Once you have got a manageable result set, you can inspect the different funded companies in the same way as you did with the company searching, bearing in mind that you already know that they definitely have been invested in. Once you have found any companies of interest, you will again want to add them to the pinboard you created earlier and set up alerts for them.