Once you have got a high-quality set of results for a search you have performed, it is likely that you will want to return back to it later. To keep track of these critical searches, you can now make use of our "Save Search" functionality.
You can find this function once you have performed a technology and competitive intelligence search. This is available irrespective of the data type you are viewing your results for.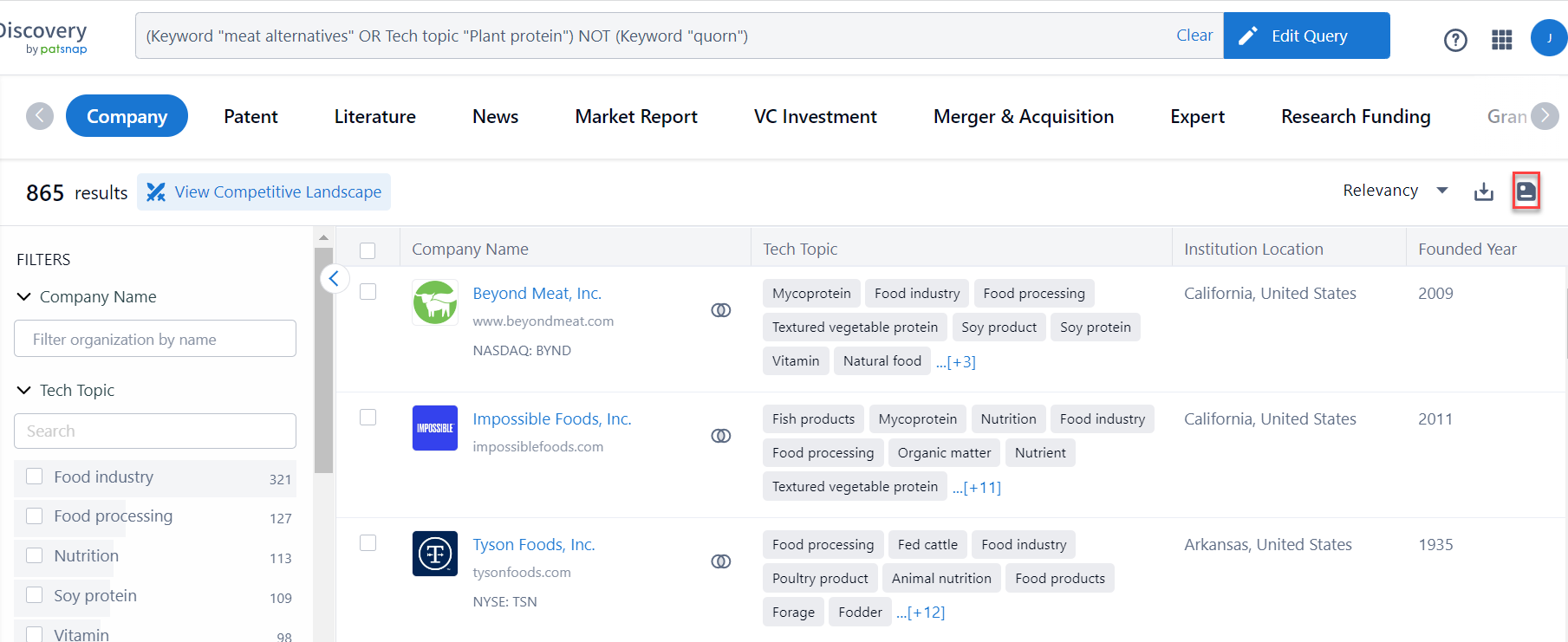 Once you click on "Save Search", the window dialog below will appear. In order to save it, you must give your search a name, which will help to make it more identifiable when you come back to it later on.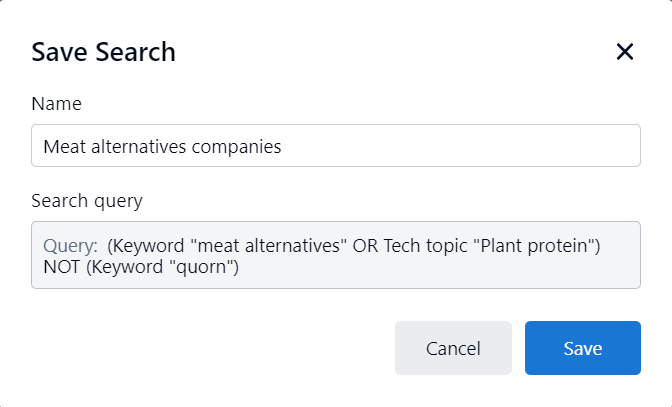 As well as saving your search query, you can also select filters on the left-hand side and click on the "Save Search" button to save both the query and filter together.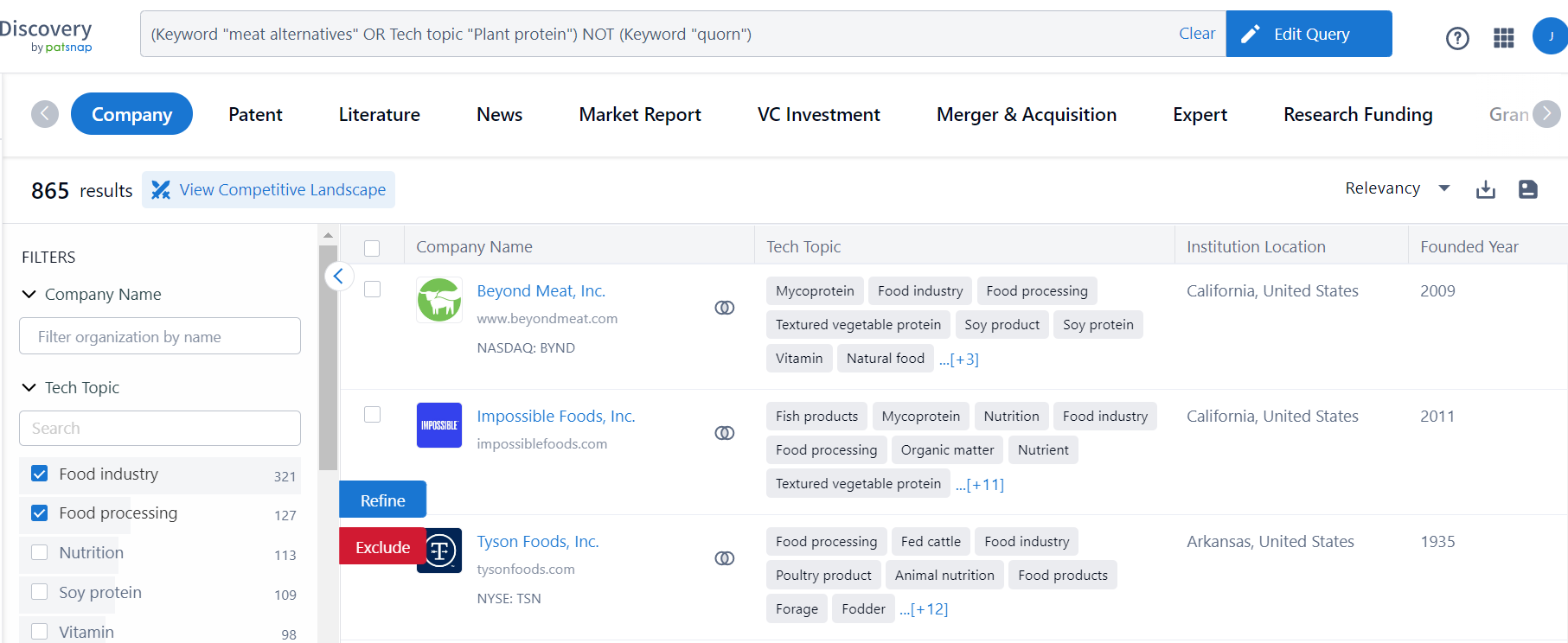 The window dialog will display both the query and filters in full.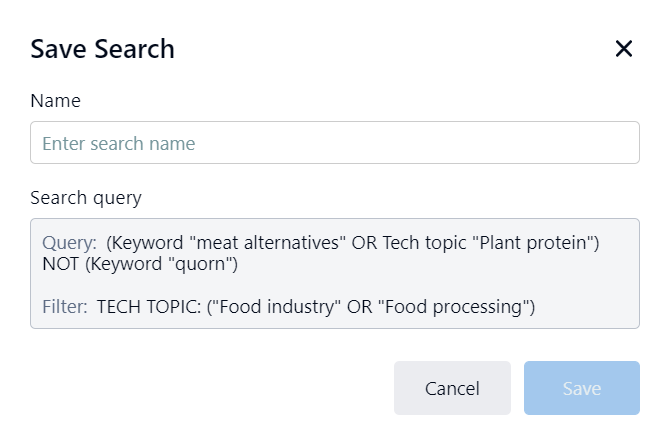 You can find any searches you have previously saved by going to the "Saved Searches" icon on the left-hand side menu.

From here, you are able to view various pieces of information on your saved searches, such as the name, the data type, date created, last run, and the number of results.

To view the query and/or filters selected for an individual saved search, simply hover over the name. Clicking on the name will run the search.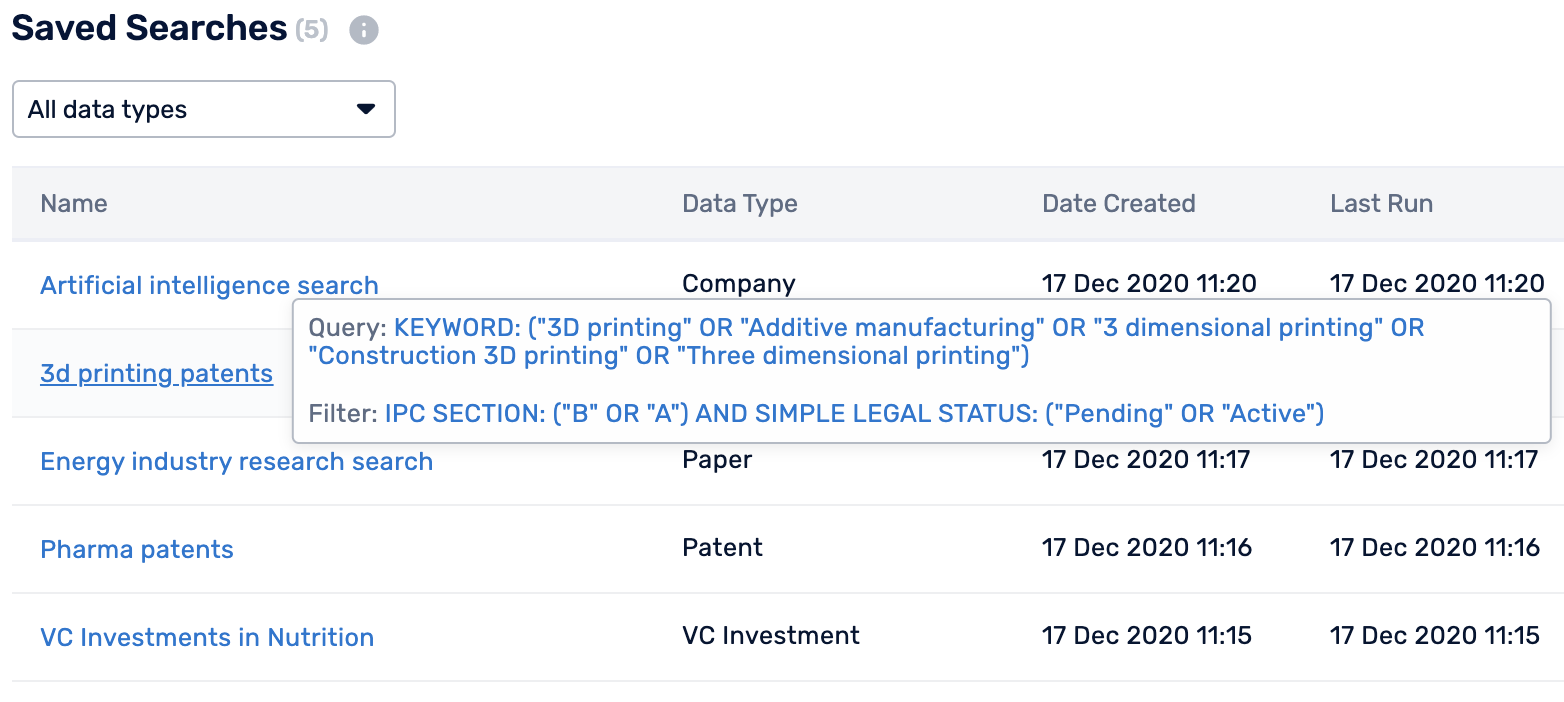 Using the drop-down menu, you can filter to only see searches of specific data types.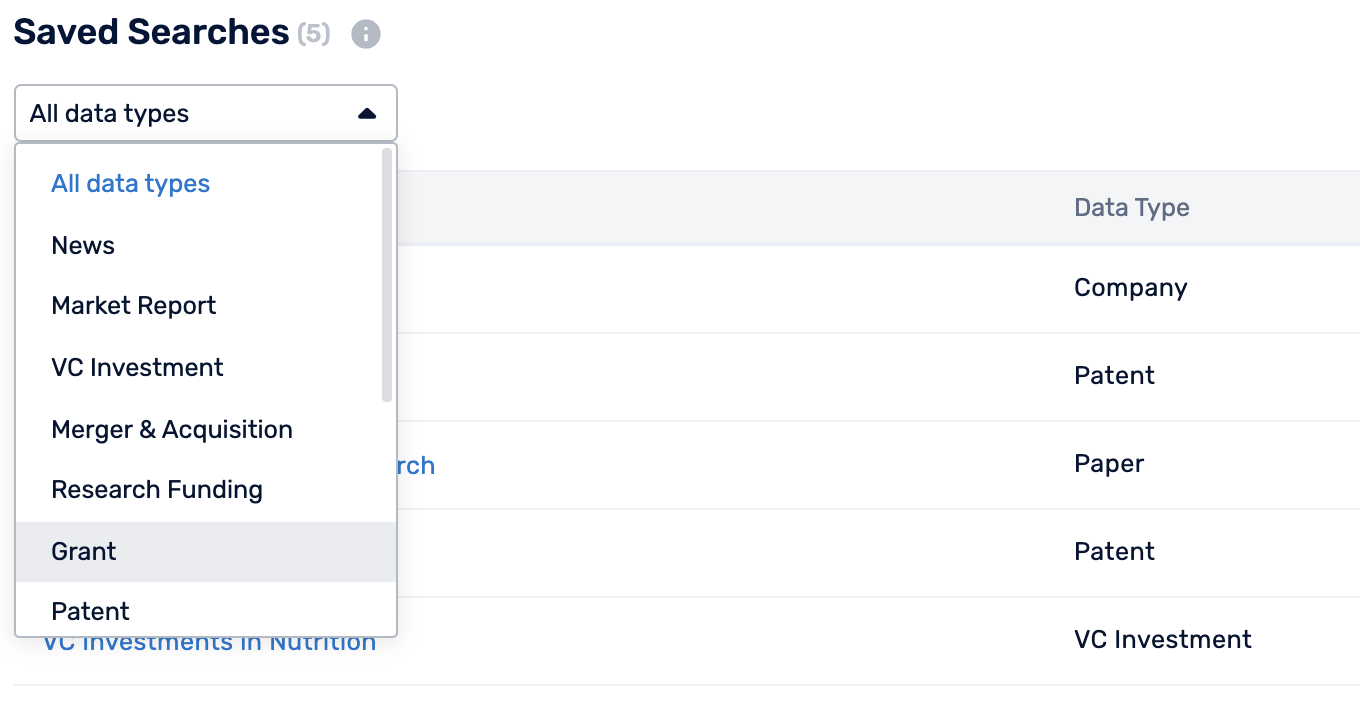 On the far right is an Action column. Clicking "Run" will run the search and direct you to the results page, clicking the pen icon will allow you to edit the name of the saved search, and clicking the bin icon will allow you to delete the saved search.