Receive the latest developments within a technology field or company of interest directly to your inbox using email alerts.
Create your own email alerts
Track a company
Track any company, including your competitors activity across the data points of your choice. You can do this on the company profile page.
If you find yourself on a company profile and would like to be updated with new information, simply click the blue Create Alert button.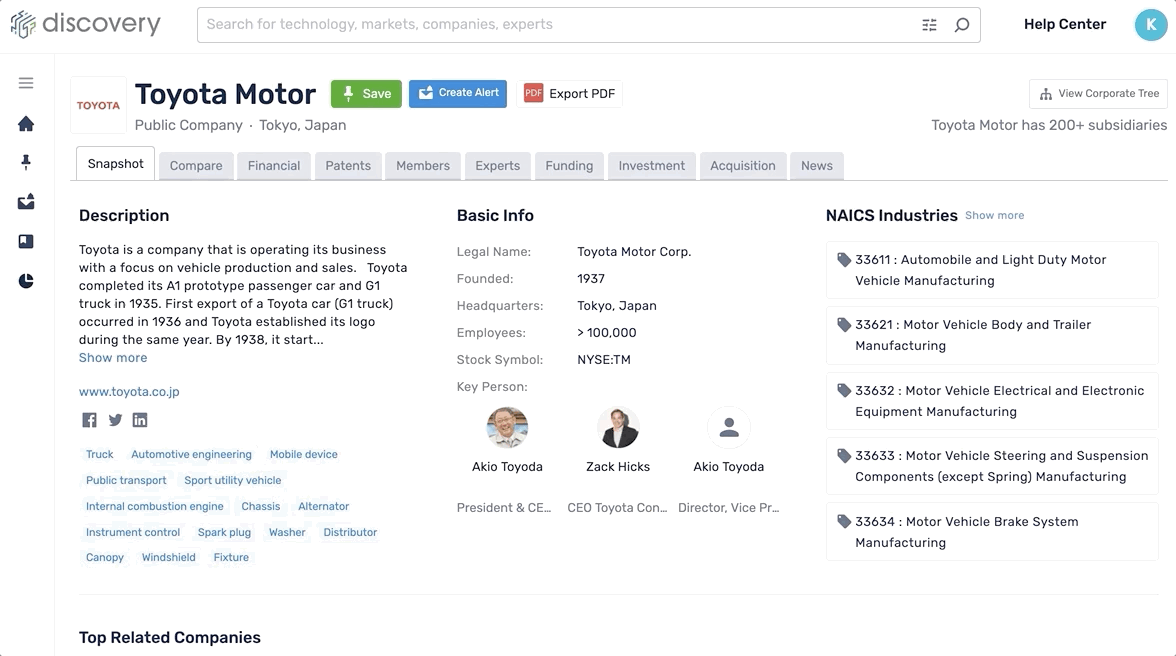 Receive email alerts based on topics of interest
Discovery has over 445,000 technology topics. Topics will allow you to understand the direction of a market, who the top industry experts are, related organizations, the key investors, investments and much more.
You can follow the topics during account creation stage and through the Topics Dashboard of the platform. Follow topics that are relevant to you to get alerted on any new updates, straight to your inbox.
The topics you have followed are listed in the Following Tab.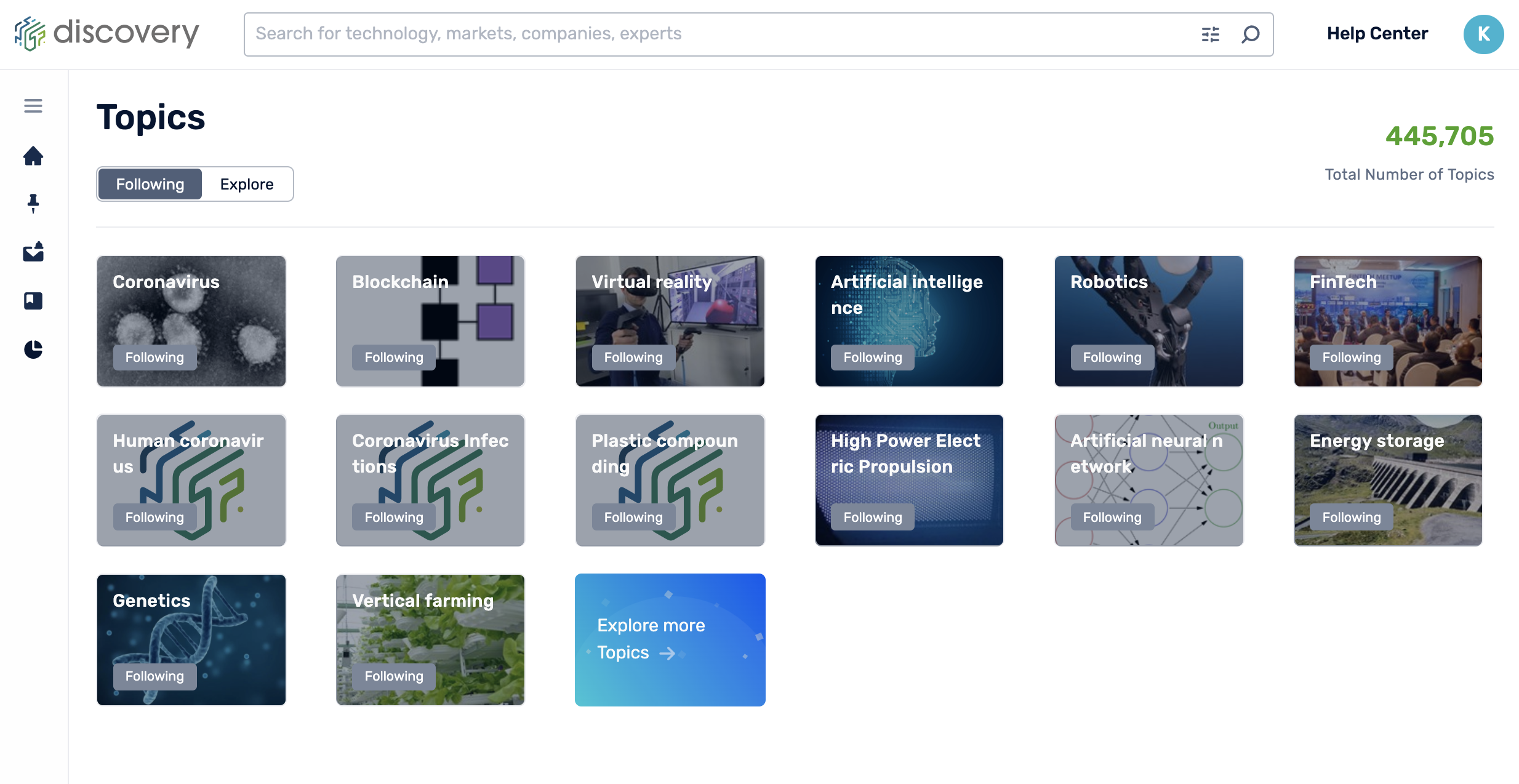 You can find more using the Explore tab from the top 50 recommended topics, or use the search bar to find a topic you have in mind.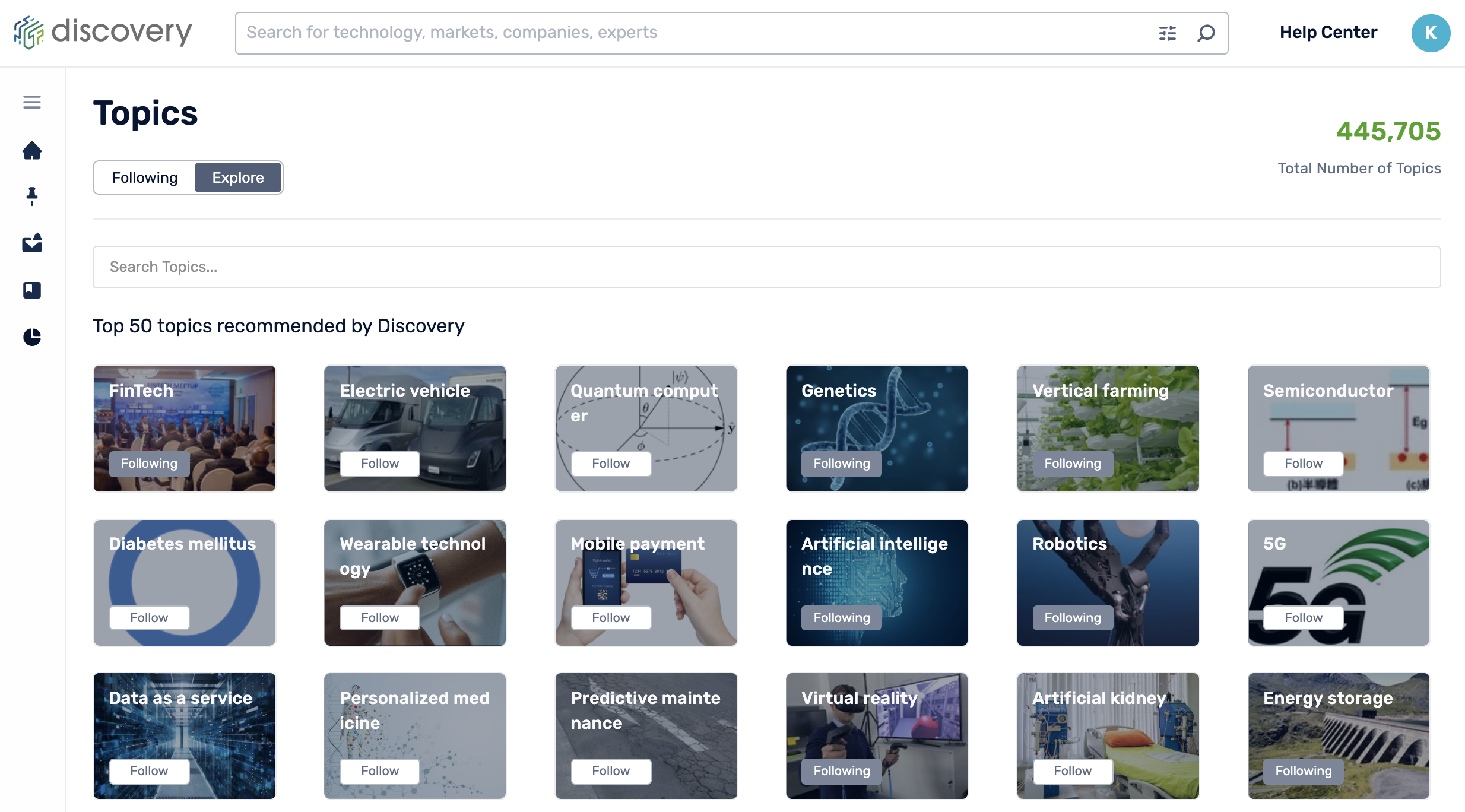 To view the full profile with all 12 data points linked, simply click onto any Topic.
To follow a topic, click on the white Follow button located on the topic box.
To unfollow a topic, click on the grey Unfollow button located on the topic box.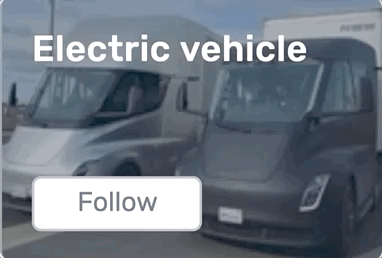 You can also change the frequency of email alerts based on your personalized feed or disable them. Learn more about managing personalized feed alerts.