The relationship maps in Discovery are fully interactive. This gives you the ability to analyze any particular networks or relationships of interest.
Interactive elements of the map
Bubbles
If you click on a bubble representing a specific entity, it will show you the connections to and from it.
Lines
On the relationship map, different types of relationships between entities are visually represented by different lines that are all clickable. If you click on any line, a sidebar will appear with a word cloud or a list of relevant content. You can click on any of these words or content items to view further information.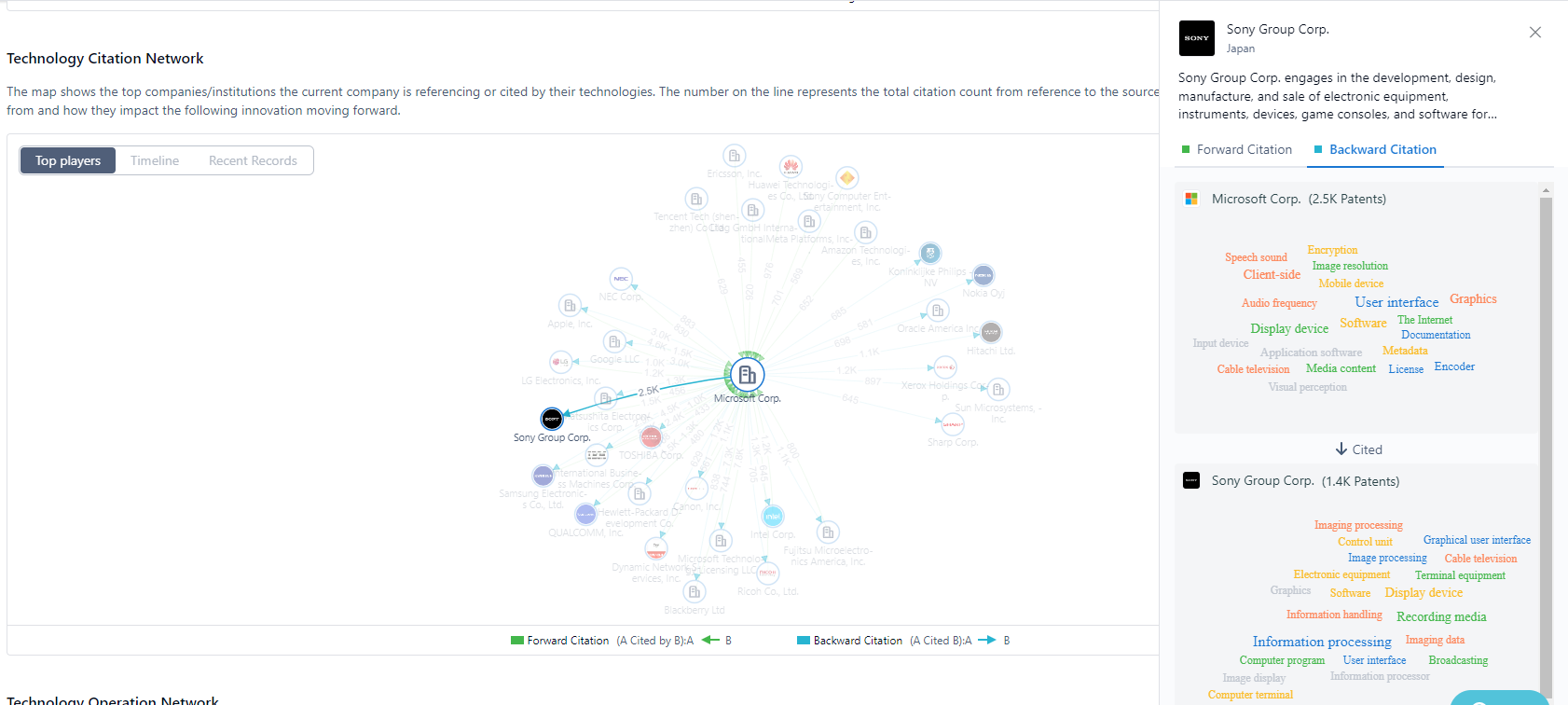 Moving around the map
To move around the map, you can click on the map and drag it.
Zooming in or out
To see more details on the map, you can zoom in or out by pressing the plus or minus buttons in the bottom right.