Once you have performed a search in Discovery, you might wonder why specific organizations (companies and universities) are appearing within both the results overview page and the resultant list for these organization types. You can get an idea of this by clicking on the Venn diagram icon found next to these organizations.
This icon can be found both from the results overview page and from the resultant lists as well.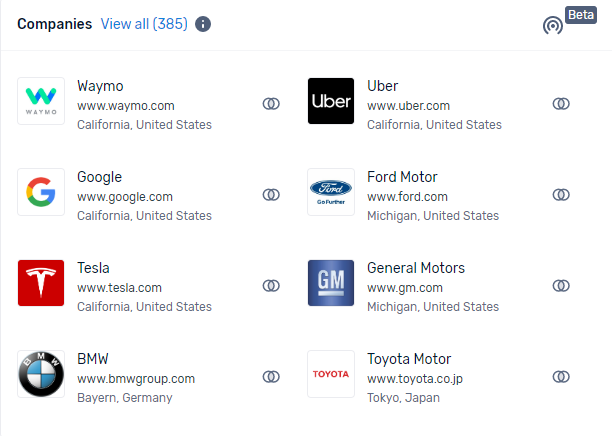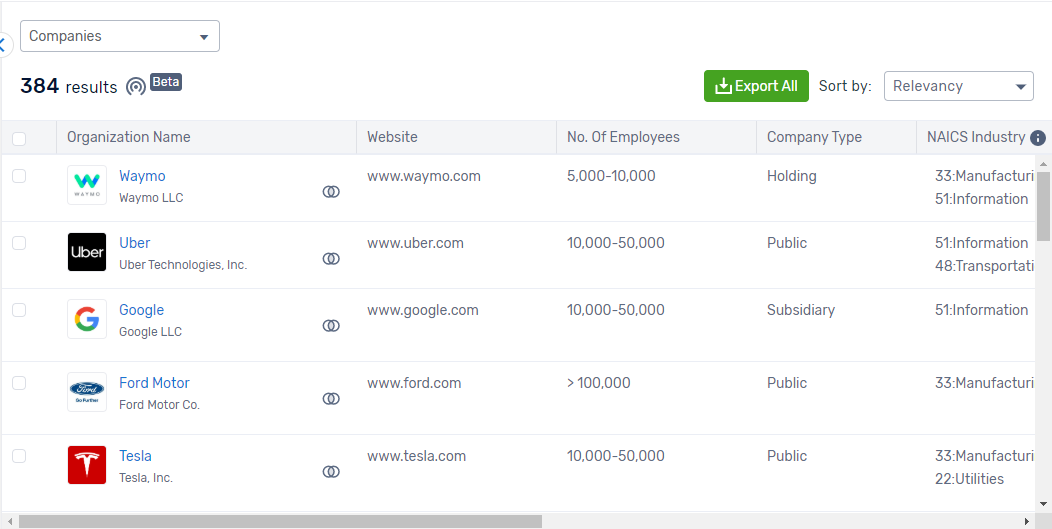 If you would like to find out the reason a specific organization is appearing within your results, just click on the icon next to them.

When you click on this icon, you will be provided with the following window, which includes the following data types:
Research Funding
Tech Offerings
Grants
VC Investments
Mergers & Acquistions
Market Reports
Patents
Scientific Publications
News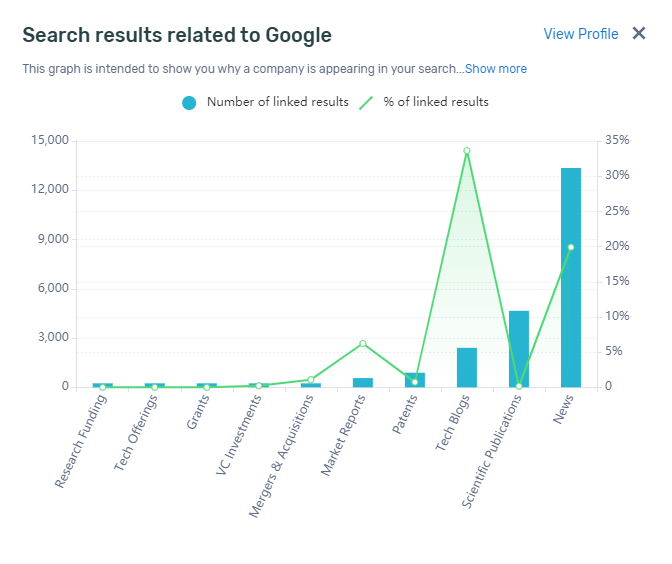 The blue bars represent the number of linked results for each data type for this organization and the green dashed line represents the percentage of linked results this number represents from the entire data set for the search performed for this data type.

When viewing this graph, you can analyze each data type individually to understand for that data type, why that organization is appearing.
For example, with news, there are 67,701 news items in total related to the search term of "Artificial Intelligence". Since we are looking at Google, you can see that Google has 13,357 news items related to "Artificial Intelligence". From this, the percentage is then, 13357/67701=19.91%.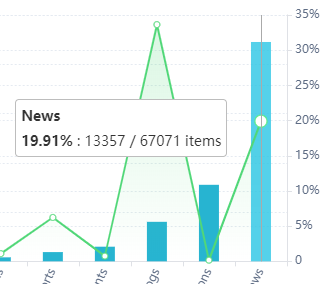 These charts are fully interactive so if you click onto one of the bars you will be taken to the results list for those items.
Also, if you click "View Profile" in this window, this will take you to the company/university page for this organization depending on which type it is.