You can find this feature on the Snapshot tab of any company profile in Discovery. The snapshot is a complete overview with the most important signals and insights of a company.

Scroll down the snapshot tab to find this feature.
You can click onto any of the lines to view the relationship between the company profile you are viewing and the company icon/logo that is connected to it. To view the company details click on the company icon/logo.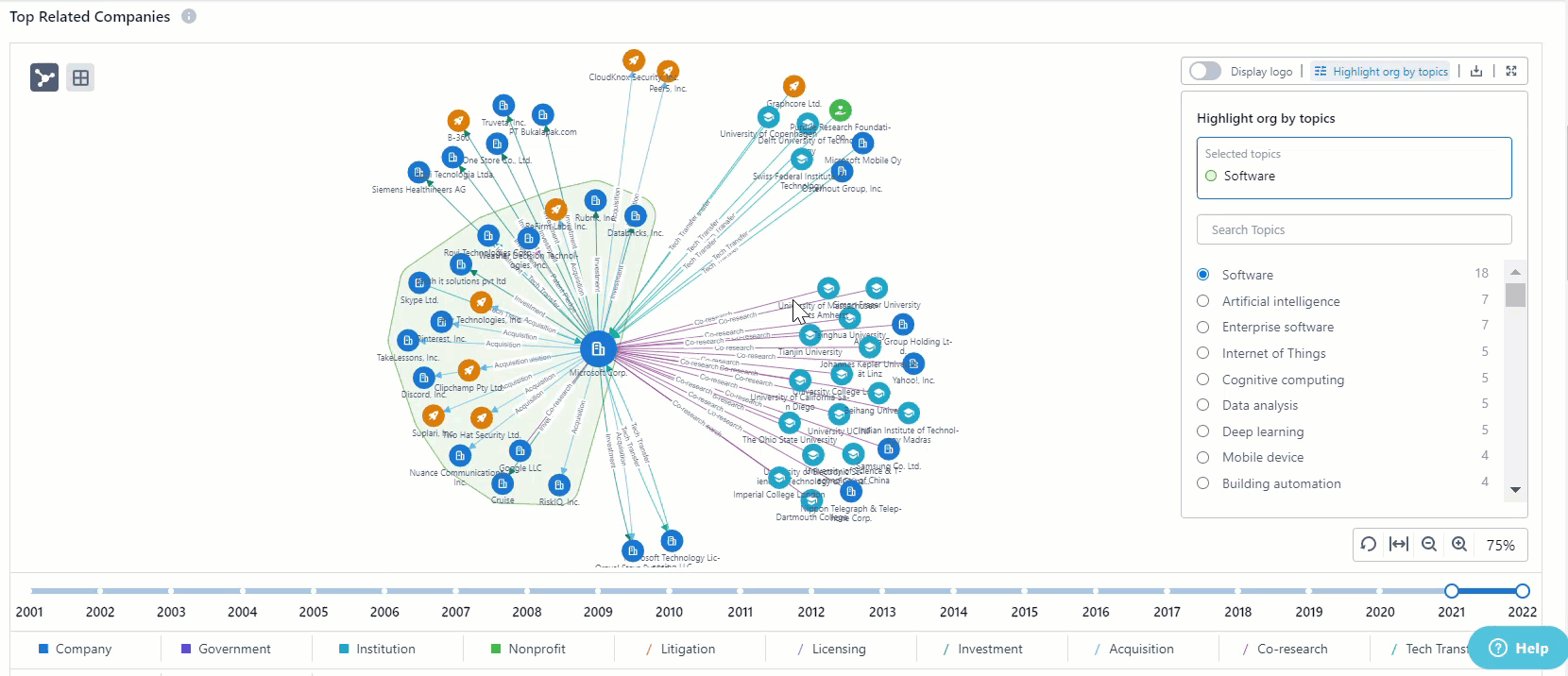 Relationship Map
The map is based on the relationship between two companies. It looks at all of the news found related to the company profile you are viewing and what companies have a relationship with it. This includes things like co-research, investment, acquisition, tech transfer etc.
It highlights activity between companies very quickly, aiming to give you an idea of which other companies may are also be worth investigating.

Relationship Details
When you click on the line between two companies, it will show you the details of this company and their relationship.