Finding out the structure of a company is important for multiple reasons, such as to find out their subsidiaries which may operate in a specific technology area or if they have performed any M&A as well.
You can do this within Discovery by clicking on the option of Corporate Tree from the profile page of a company.

The corporate tree will then show you the overall structure of the company of interest. Clicking onto a specific entity within the company will allow you to follow them and find out some basic information along with the topics associated with that entity. If you click that entity again, you will be taken to it's profile page.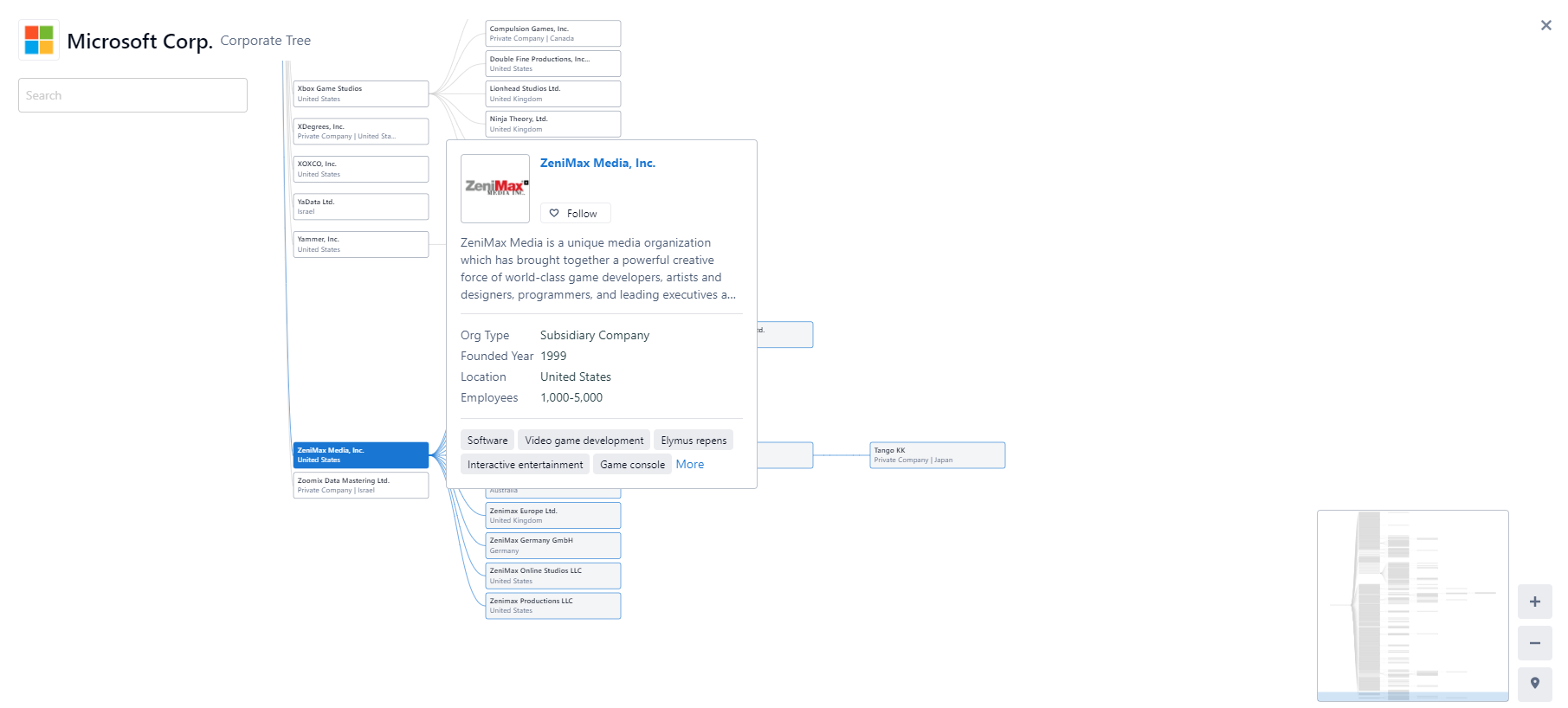 You can also search within the tree, zoom in and out and decide whether to show the indicator map on the bottom-right of the screen.