In Patsnap Chemical you are able to search for chemical structures within our database by either searching for the chemical structure, or by drawing it within our Marvin JS window.
Once the structure appears on our Marvin JS you are able to edit the structure to your liking, using a range of tools we have on offer. One of these tools is our lock substitution feature.
This feature enables you to lock any particular atom you select, preventing any substitution from happening when completing a search.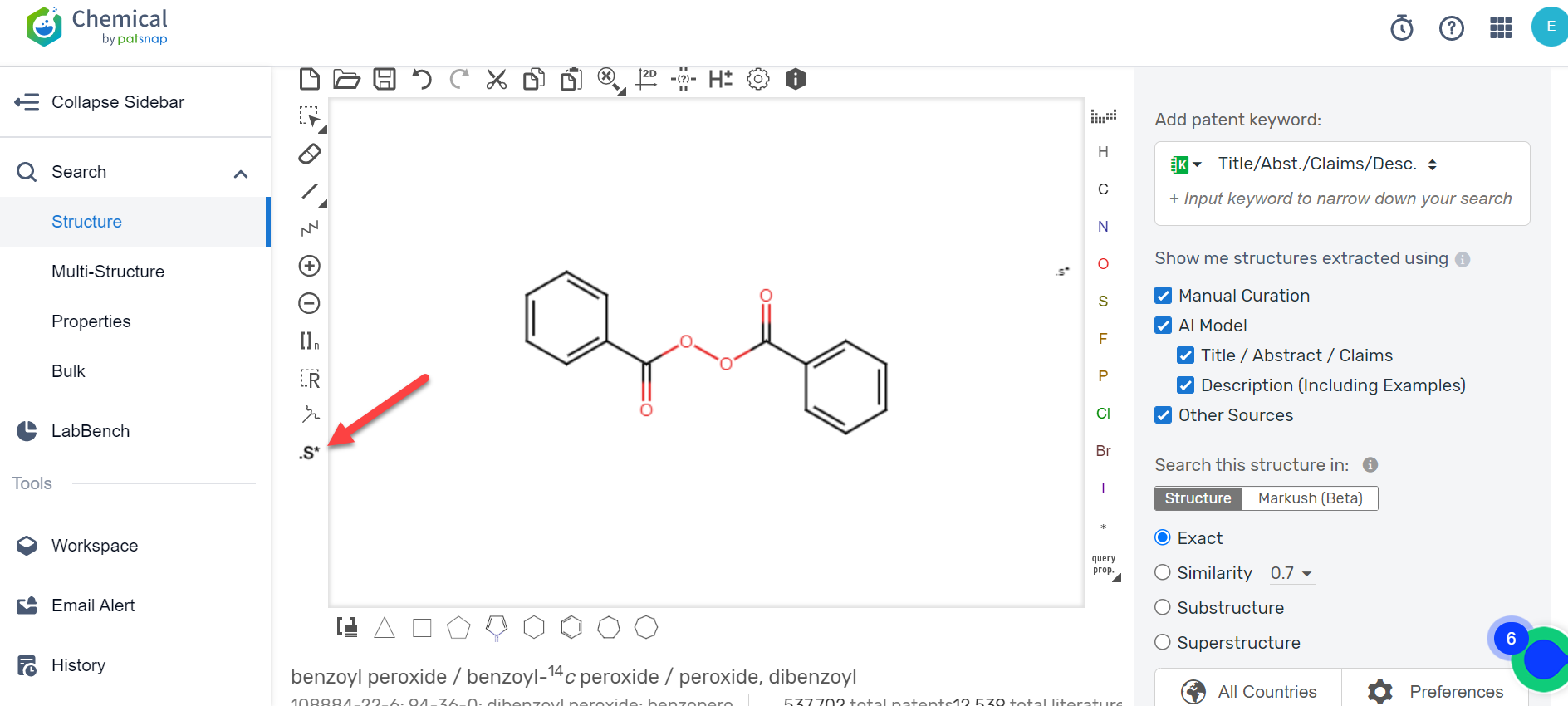 How to use this tool:
To use this tool you should first click on the ".S*" in the tool box
Then select an atom you wish to lock
Once locked a blue ".S*" symbol will appear next to your locked atom
This will prevent any substitutions from taking place when undertaking a search
To remove the lock substitution simply select the ".S*" icon in the tool box and then unselect the locked atom