Once you have performed a search in Eureka you are able to perform analysis on it. This will enable you to drill into a technology area or company of interest and see some of the key concepts and trends relating to it.
This can be found by clicking on the "Analysis View". It should be noted that this option is currently only available for patent searches.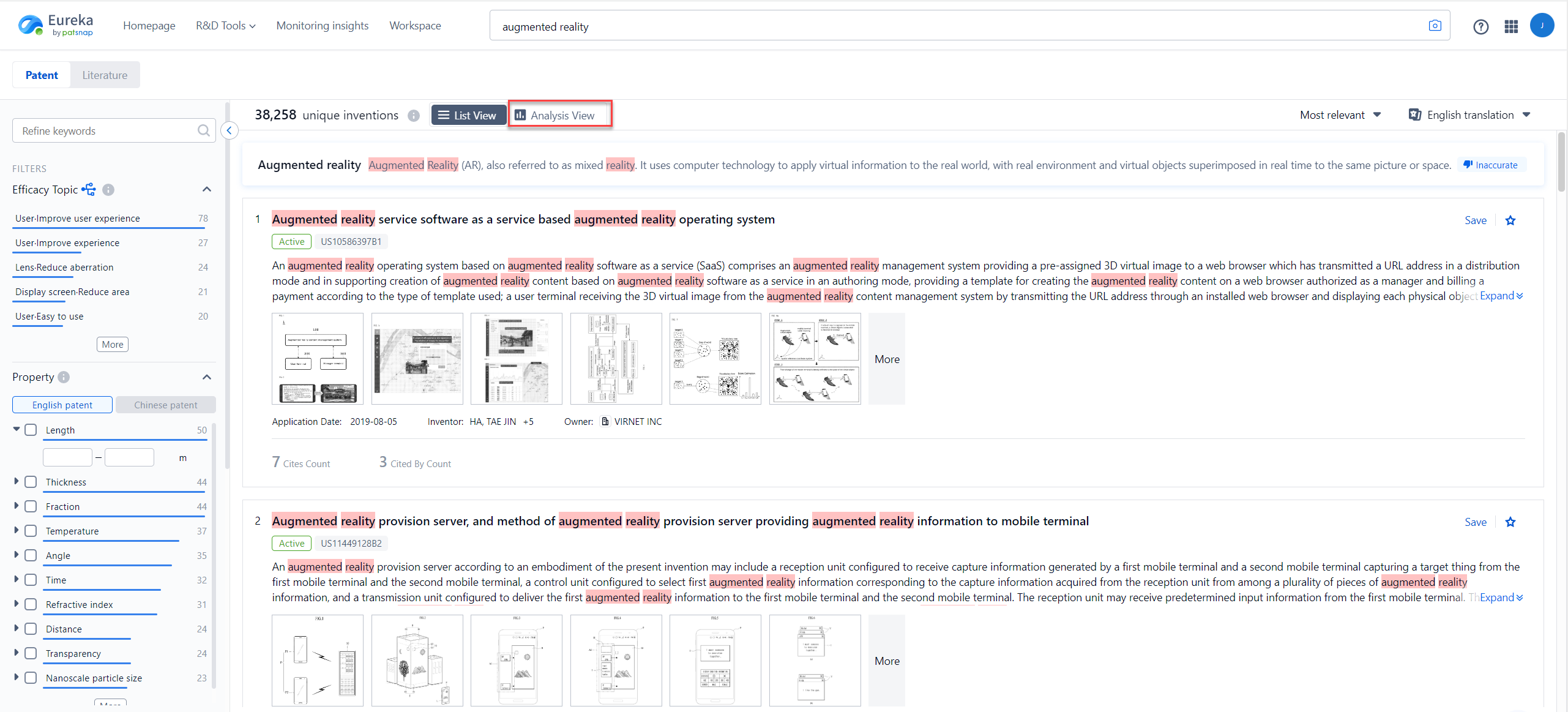 Before we go through the different charts available to use for analysis, let's explain the 2 options available for you.
Firstly, the filters you can see above are also available in this view. Secondly, you can see a list of our recommended charts, which you can use to easily click through to each of them.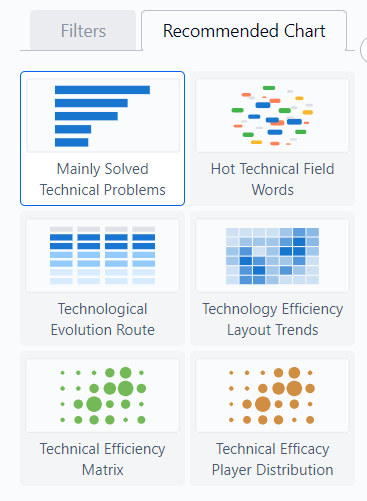 Let's now go through each of the charts one at a time:
Mainly Solved Technical Problems
This looks at the technical problems we determined were being covered by the patents in your result list and shows which problems are related to the most patents.

Hot Technical Field Words
This produces a word cloud with the top technical field words we have extracted from the patents in your result list.

Technological Evolution Route
This shows the trend of the top technical topics covered by your results over time.

Technology Efficiency Layout Trends
This thermal map shows the trend of the most common technical effects/efficacy phrases covered by your results over time.

Technical Efficiency Matrix
This matrix bubble chart provides an illlustration of the top efficacy topics for your results.

Technical Efficacy Player Distribution
This matrix bubble chart shows the spread of the top efficacy phrases for the top patent owners for your results set.