Currently, when conducting structure-based searches in non-patent literature, users are unable to export the data from the platform to use offline or share with colleagues. The inability to export this data means that users must manually process or extract this data individually, disrupting the user workflow and costing them time and effort.
Therefore, an export feature has been added that will allow users to export literature documents to better support user workflow and sharing of results to external counsel, other business units, etc. Users can either select the export icon on the upper right corner or select individual documents of interest to export from the pop-up.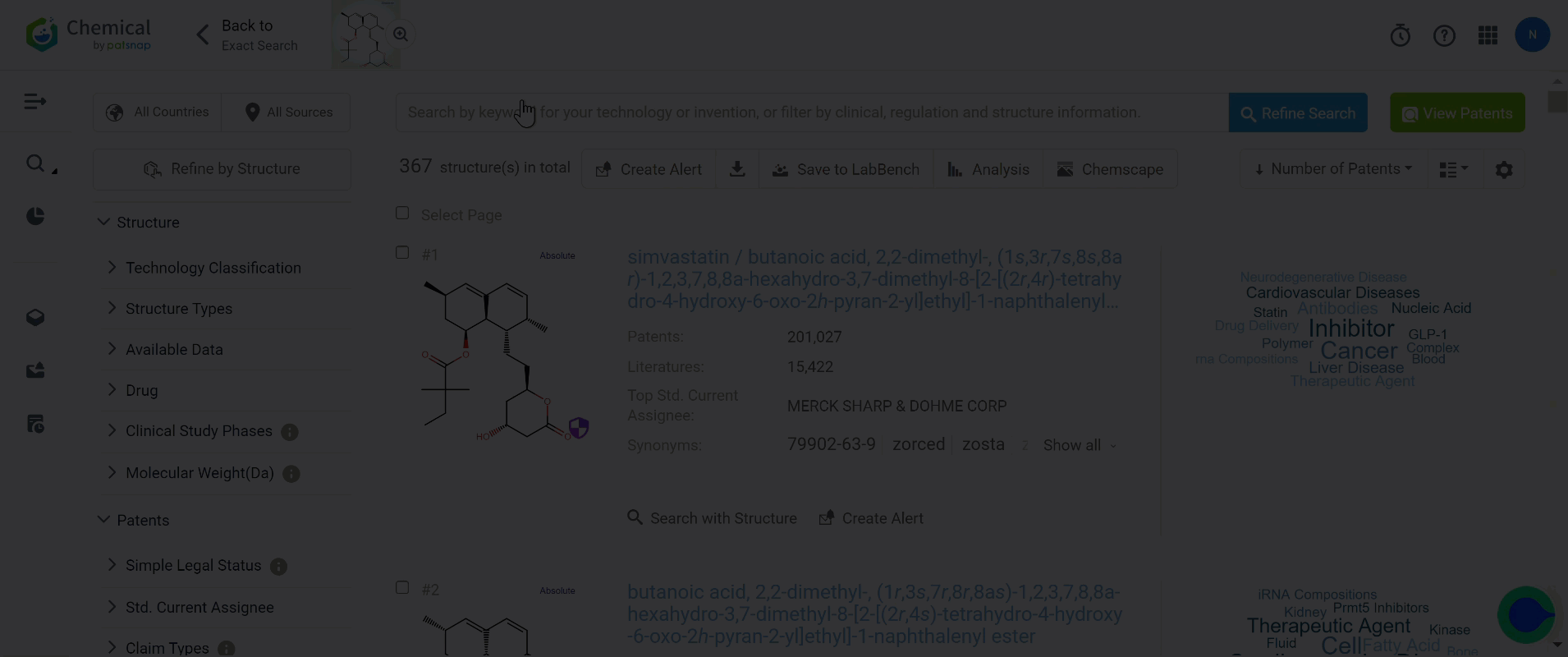 Please note that the export format is in Excel (XLS.) and the upper limit is 1000 at a time. If it exceeds the upper limit, only the first 1000 will be downloaded.