What is a file wrapper?
The file wrapper in the written record of communication between the applicant, patent office and examiner, and includes a variety of different information about a specific patent. As a result, there can be numerous documents in a file wrapper which can be time consuming to read through.
Key information
Therefore, for US patents only Patsnap will extract information from file wrapper and summarise key information in the form cards at the top of the page. Making important information easily accessible and easy to digest.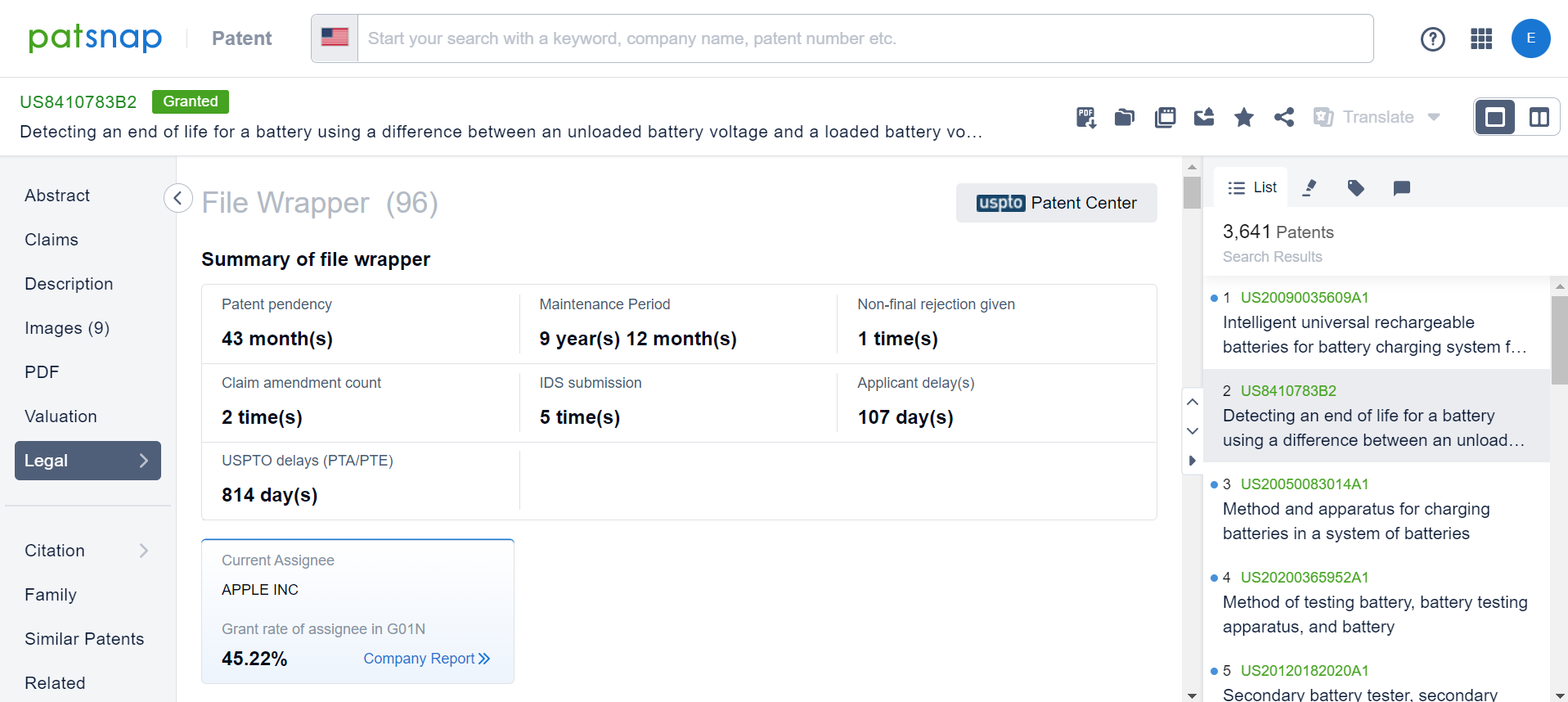 What information is summarised?
Examination Process has started

Notice of allowance given

Days since Application

Expedited

procedures

Days since Examination

Latest rejection

Request for nonpublication

Restriction Requirements

Non-final rejection given

Final rejection given

Request for Continued Examination (RCE)

Claim amendment count

Examiner-initiated interviews

Applicant-initiated interviews

Conference interviews

Telephone interviews

In-person interviews

IDS submissions

Patent rights recoverable

Examiner's name

Art unit

Art Unit Predictor (grant rate)

Current Assignee

Grant rate of assignee in IPC classification code

Patent

pendency

Maintenance period

Applicant delay(s)

USPTO delays (PTA/PTE)

Certificate of Correction

Ex Participant Reexamination (EPR)

Inter Partes Review (IPR)

Post Grant Review (PGR)