Company Workspaces can now be shared with external organisations, allowing for even greater collaboration in Patsnap!
This feature is controlled by the company administrators, who can determine whether members are allowed to share workspaces with members outside the organization.
How to enable this feature?
First, enter the admin portal.
This can be achieved by clicking on your profile icon in the top right hand corner of the screen and then selecting "Admin Settings". If this option isn't available and you would like to be a company admin, please reach out to your account manager where they can request for you to be made into a company admin.

Next go to "Grant" in the left hand side bar.
Here you will be presented with three different options:
Do not allow

Specific external organisations

All external organisations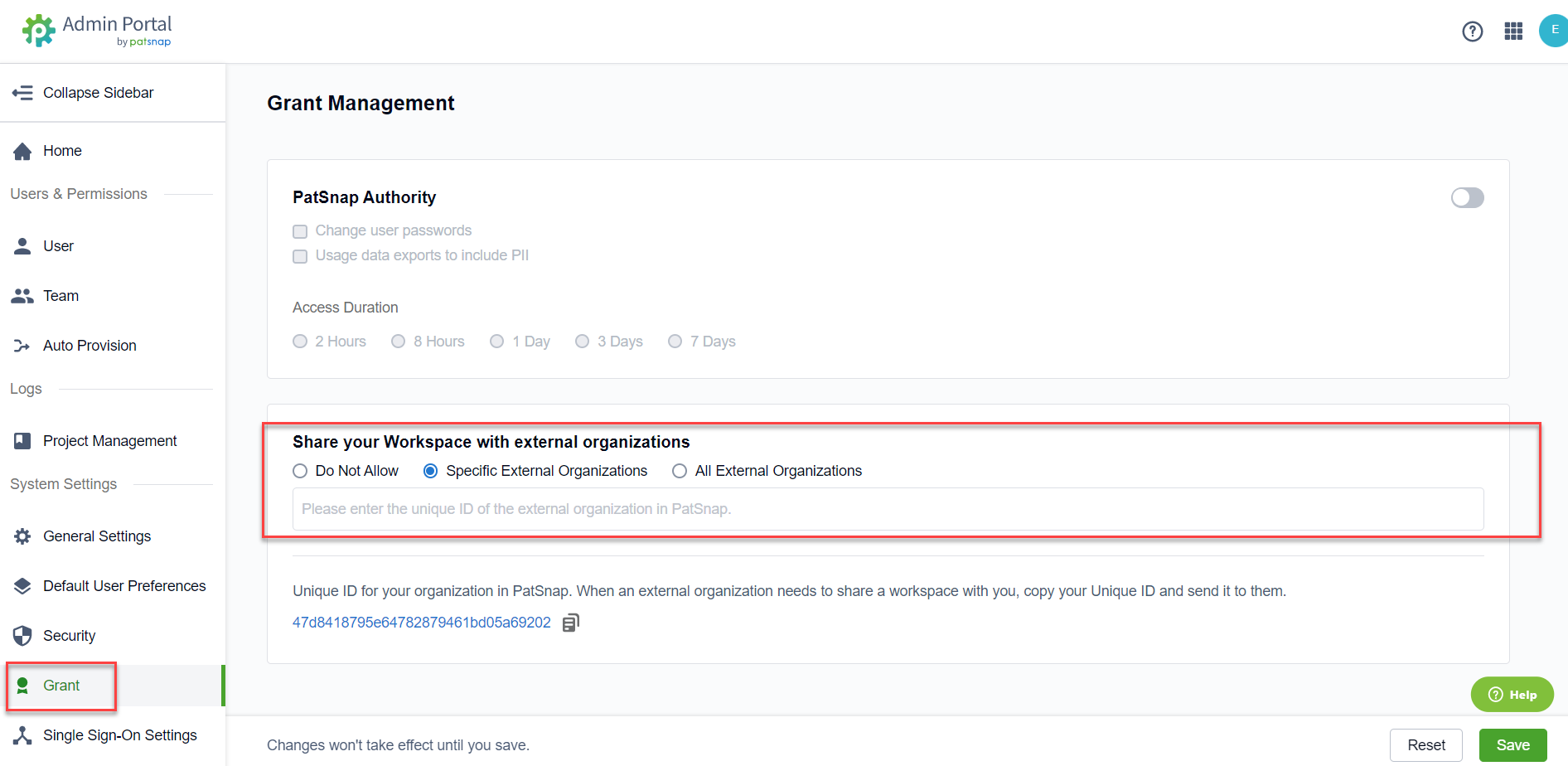 If "Specific external organisations" is chosen, you will then need to write the organisation(s) unique ID in the box below and press submit.
An organisation can find their unique ID in the grant page