The Citation Map allows you to see at a glance all the forward and backward citations that a particular patent has. Just like when you are writing an essay, while applying for a patent, you are going to cite all the previous works that you took inspiration from, these are the backward citations. Then, some people might be inspired by what you have created and cite you as a source for their own innovation, these are the forward citations.
Where can you find the Citation Map?
You can find the Citation Map by navigating to the Citation Tab of any individual document, and then selecting the Citation Map button in green:

Why is it useful to know the forward and backward citations?
Many people in a company can benefit from using the citation map, from IP specialists to R&D managers, as it allows you to:
Identify prior art and potential infringement on a specific patent
See who is citing your work to identify potential infringement, your competitors and licensing opportunities.
How to use the Citation Map
On this map you can decide which information you want to display, for example, which patents are open to licensing and which ones are involved in litigation; PatSnap will display an icon next to the patent concerned. You can also group the patents under a simple, INPADOC or PatSnap family or choose to show all the applications. As well as this, you can group by application number or by nation.
You also have the ability to extend this citation map indefinitely, if a "+" appears next to a patent, you can display the citations that this patent has (generation 2).
The camera icon also allows you to take a screenshot of the map and save it to your computer in order to share it or put it in a report.
The map is very interactive as you can just click on any of the patents you are interested to see and it will display the information. You can then decide to view this patent, add it to your Workspace, download the PDF document or make it the focus of the citation map.
You can also search for specific keywords within the two citation lists.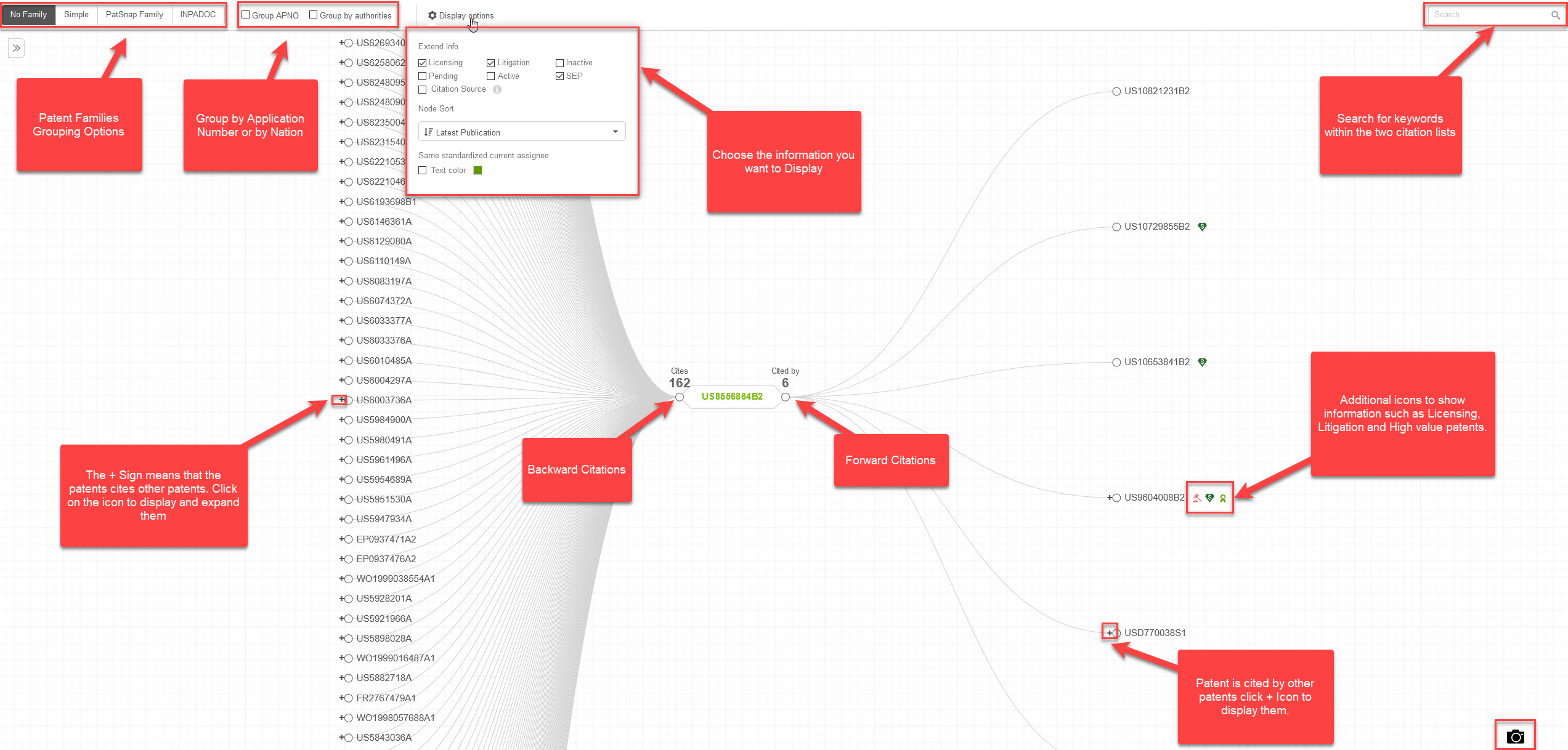 With the citation map, you can see the exact patents that have been cites for your cites or have been cited by patents for your cited by patents and further on in both directions. You can see this by clicking on the left-hand side of the map and choosing "Show by generation" from the drop-down menu.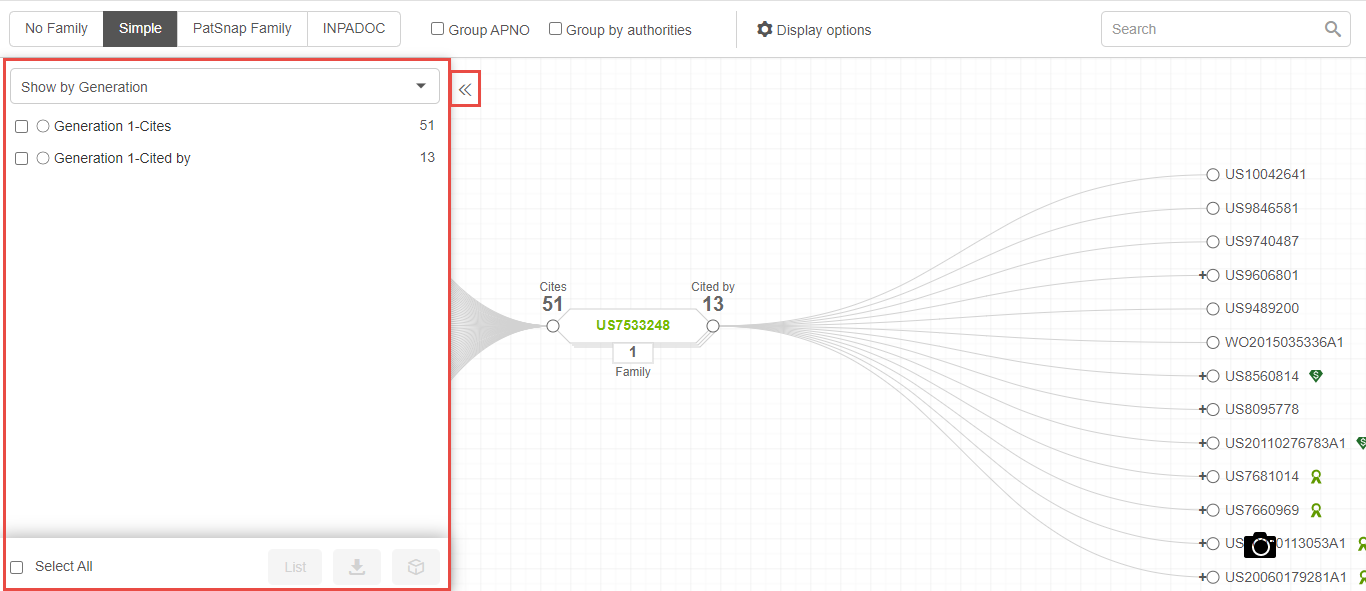 It is also possible to select "Show by standardized assignee" to see which are the companies that are citing your work and therefore identify your competitors or potential licensing opportunities.
Finally, you can see what are the main IPCs in patents that are citing your work or you have cited to identify what areas your competitors are operating in, and what areas you could end up having a presence in if you struck a licensing deal with any of them. You can see this by selecting "Show by IPC Primary".