How do I manage my different folders within and between workspaces?
To organize and customise your workspaces you can create new folders and subfolders on the left-hand side of the workspace area:
By clicking on the "manage" hyperlink you will be directed to a page where you can view and manage all your folders and subfolders:

You can create and edit new folders and subfolders directly from the workspace area using the dropdown menu:
The "edit" and "new subfolder" options enable you to customise your workspaces:
NOTE: you can store up to 20,000 patents within a single folder and you can create up to 300 folders.
Additionally, you can move/copy folders within and between workspaces:
MOVE it to another folder in the same workspace or to a different workspace. You will only have one copy of that folder found in the workspace you selected to move it to.
COPY it to another folder in the same workspace or to a different workspace. You now have 2 copies of that folder: one in the initial workspace and one in the workspace you selected
You can also delete folders and subfolders:
If you zoom into a folder now, you can also manage the patents found within:
Export the selected patents in XLS, PDF, RTF, XML or CSV file formats choosing the fields you wish to export: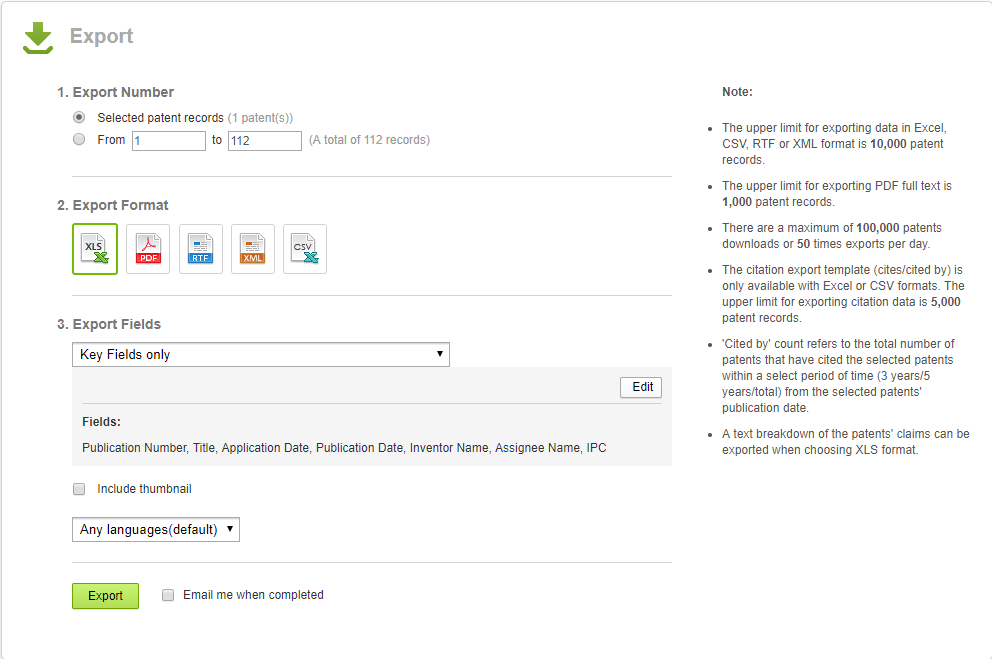 Delete the selected patents:

Edit custom fields if you wish to make changes to the customised fields displayed for the patents you have selected: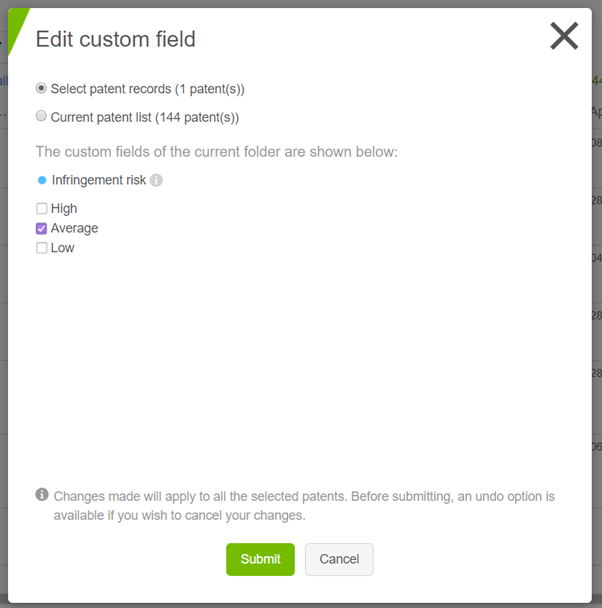 Copy OR move the selected patents to different folders in the same or a different workspace: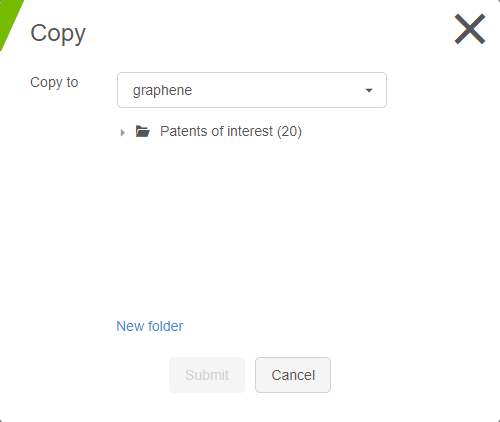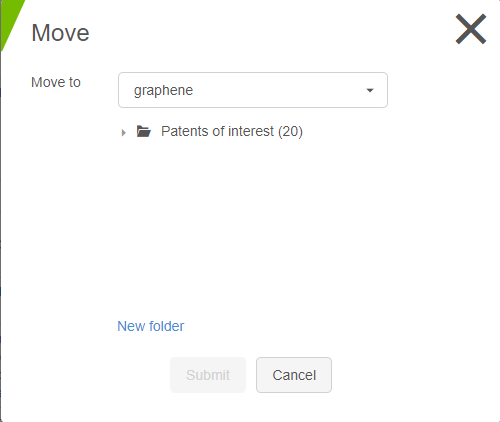 Just like emails, you can also mark the patents as read or unread: