When trying to add a drop-down menu custom field, you might notice that there is an option of "Smart Custom Fields".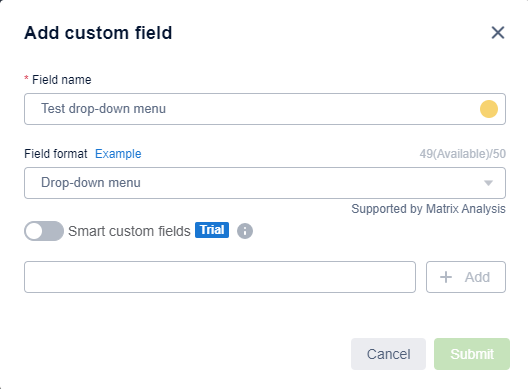 If you turn this switch on, you are then able to generate a number of keywords based on specific areas of the patents that are included within the folders you want to apply the drop-down menu in. The areas of the patents that can be considered are Claims (CLMS, we recommend this because they are the most important part of a patent), Title and Abstract (TA) and finally Title, Abstract and Claims (TAC).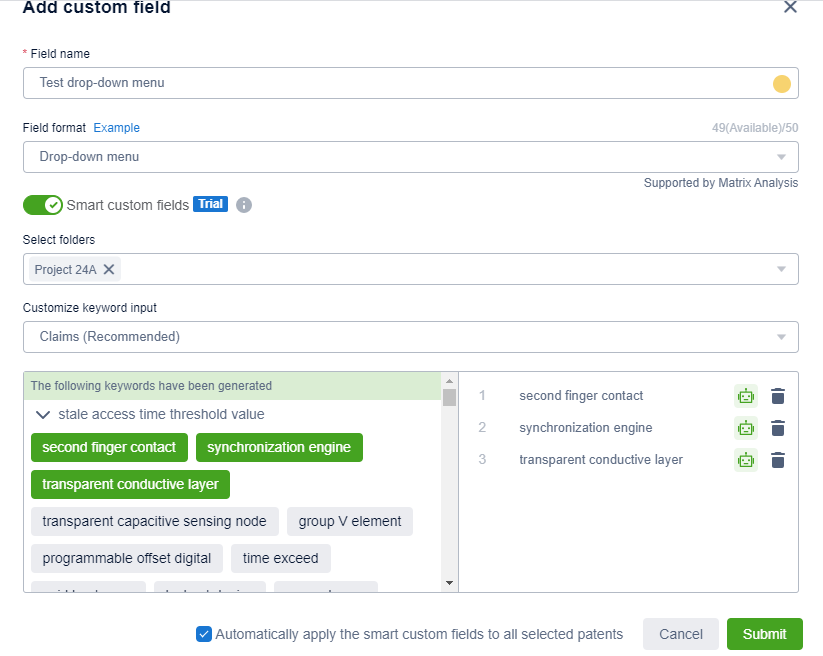 Once you have done this, we will then recommend a number of keywords and phrases for you, based off synonyms of words we have picked out within the patent text. The technology behind this is the same as we use in our Innovation Word Clouds in Insights.
When you select any of these, you are then able to edit them as you feel appropriate and select whether to automatically apply these drop-down menu options to all patents within the folder the smart custom field is being applied to.