The chemical export function allows you to export some fields related to structures. You will see that the export templates are divided into two categories: fixed templates and custom templates, where there are 5 fixed templates. You can export in SD, Excel, or SCV. The export button can be found on the structure search results page near the top: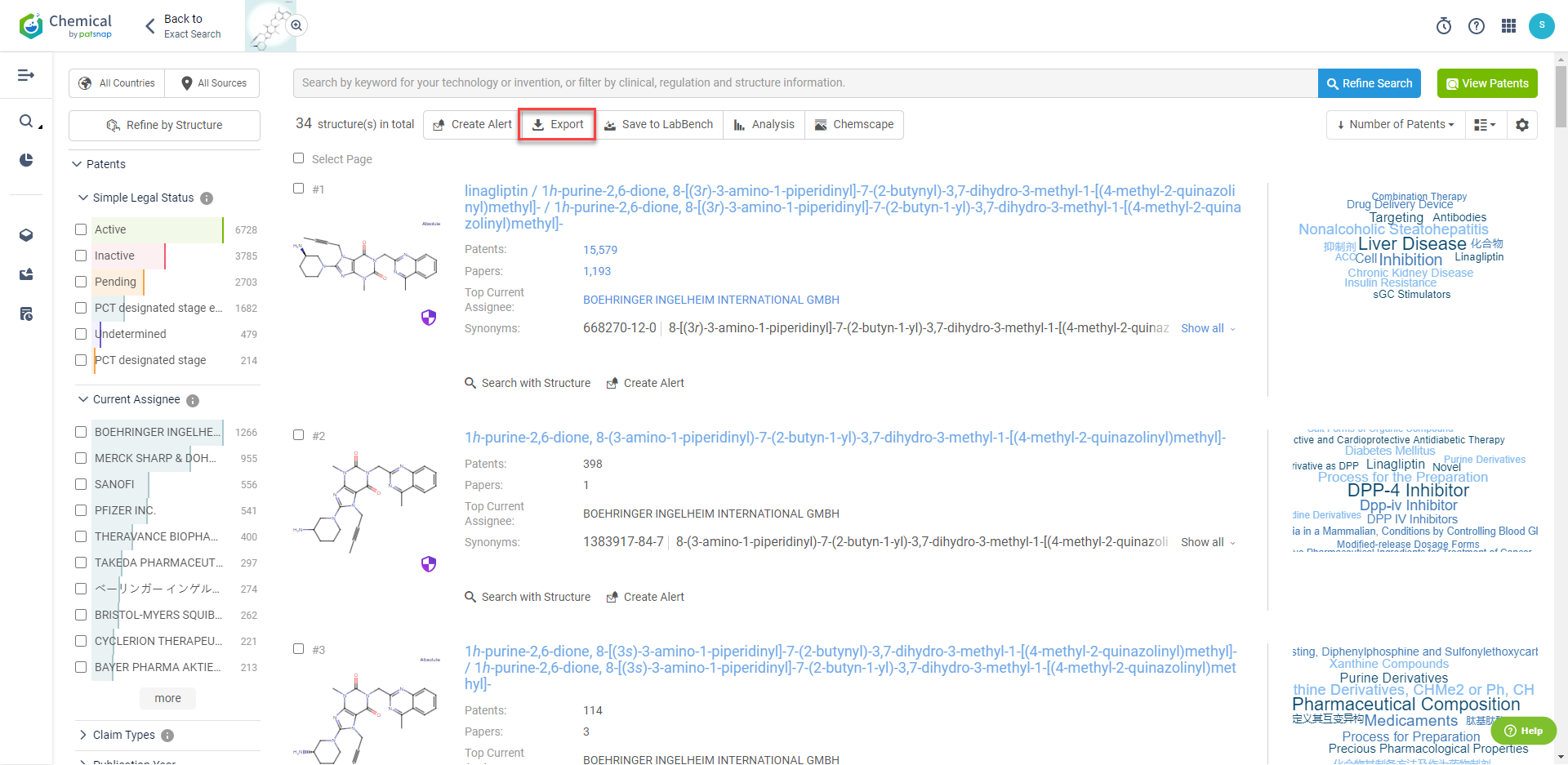 You can either directly click the export button to export all structures up to a maximum of 5000 at one time or select specific structures to export before clicking the export button. The maximum number of structures you can export in a single day is 20,000.
Custom Export
When you select excel as the export format, you will be able to customize what information you would like to export. Click on the blue 'custom export' text to see all the options available: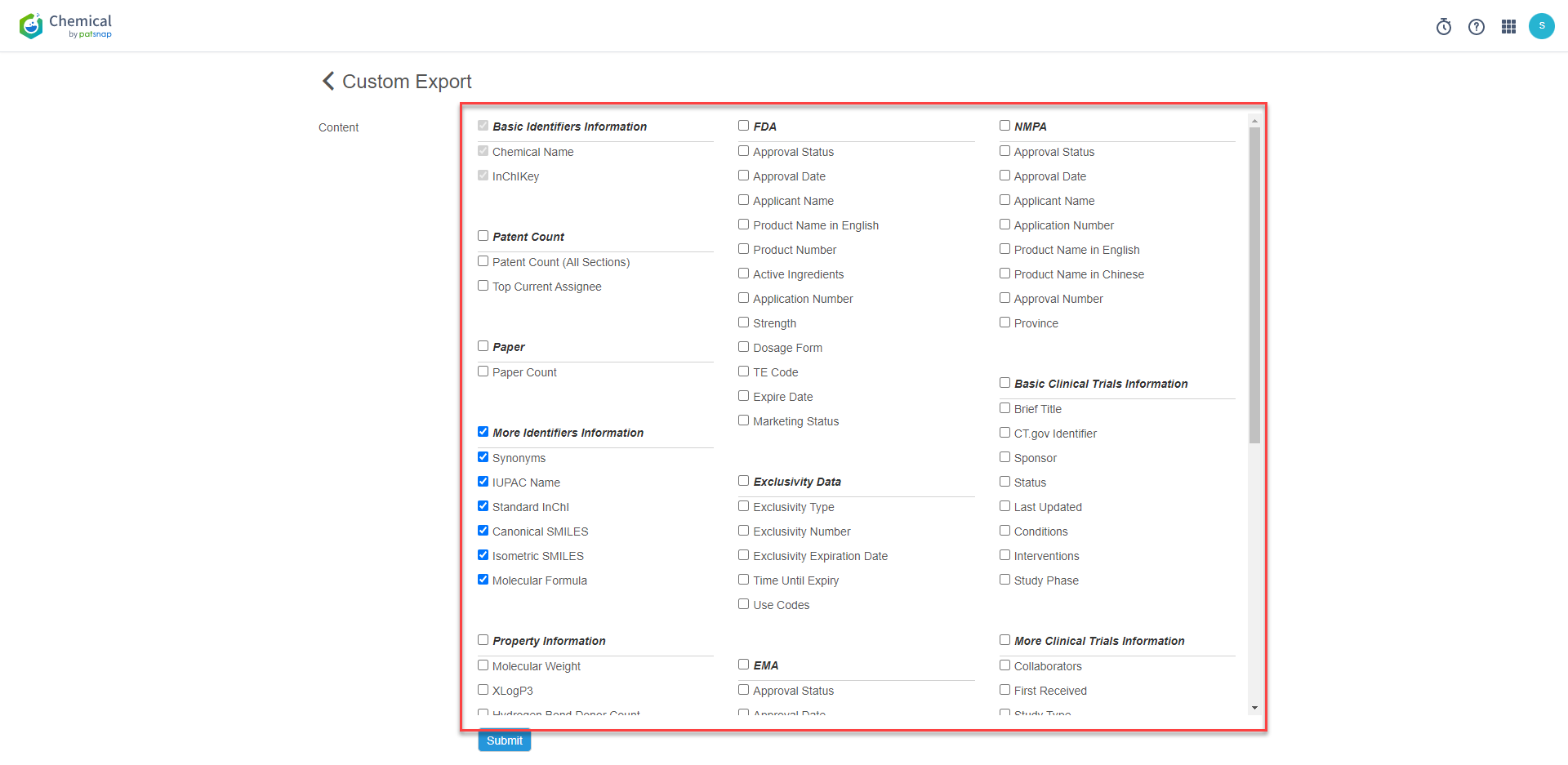 After selecting all the fields you would like on the custom export screen, click the 'submit' button to go back to the main export screen. You now have the option to save your custom export selection as a template that you can use in the future. If you have multiple templates saved, you can click on 'Manage templates' to either delete or edit your saved custom templates.
When you are ready, you can click the export button on the main screen where you will be notified by email once the export has been completed and will also see the highlighted 'Download' button.