With Bio email alerts, you can automate sequence monitoring to improve work efficiency and reduce the risk of missing key information. You can also have these alerts sent to multiple people in your team which can further help with collaboration.
After you have your sequence results, you will see the 'Set Alerts' option on the top right, which you can click to set up your email alert.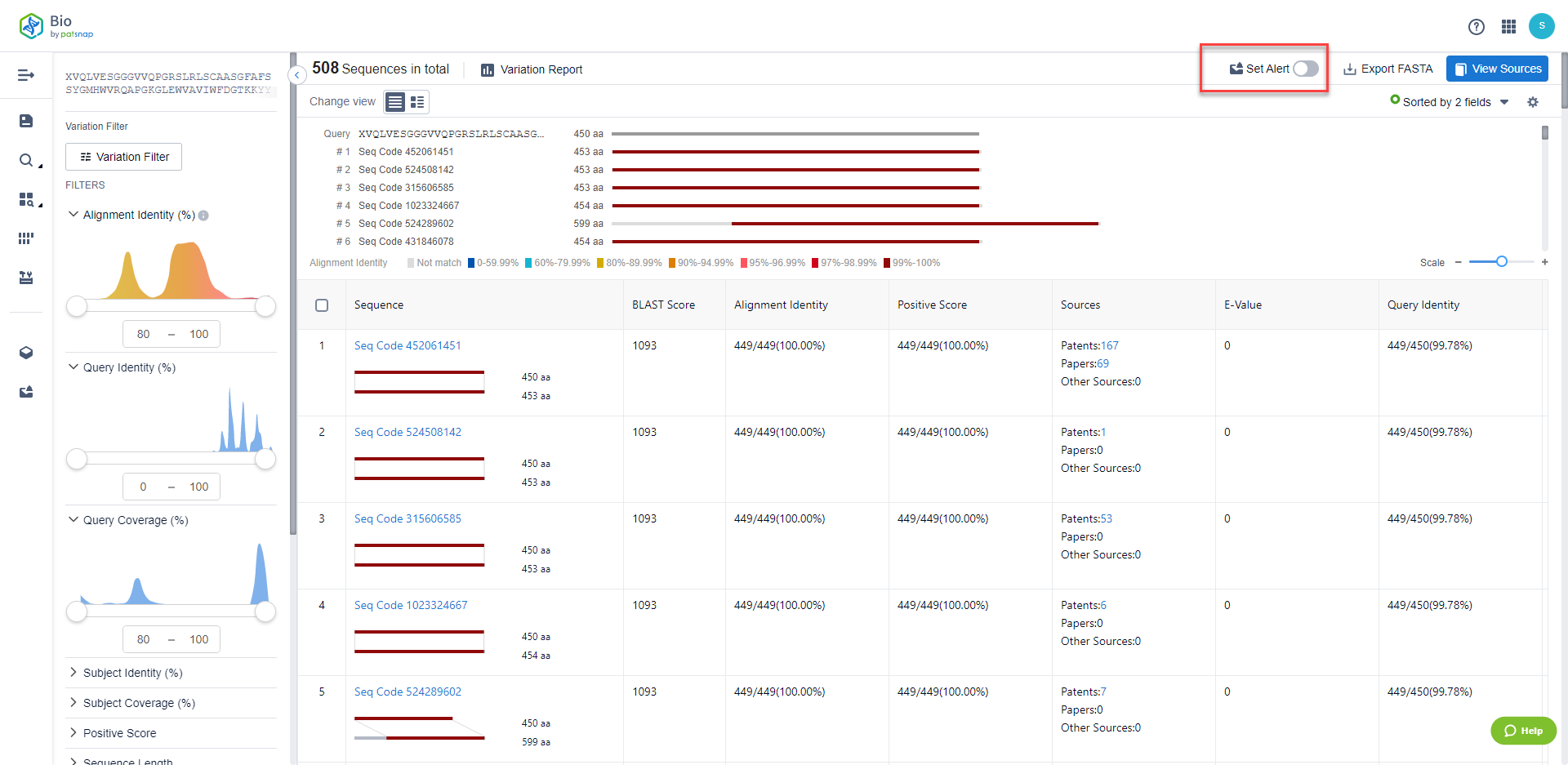 The first step in setting up an alert is to enter the alert's title in the 'Title' textbox. Next, you can choose to receive alerts for new similar sequences, patents, literature, or other sources. Additionally, you can either select all the sequences or a specific range. It should be noted that the upper limit of Bio email alerts is 10.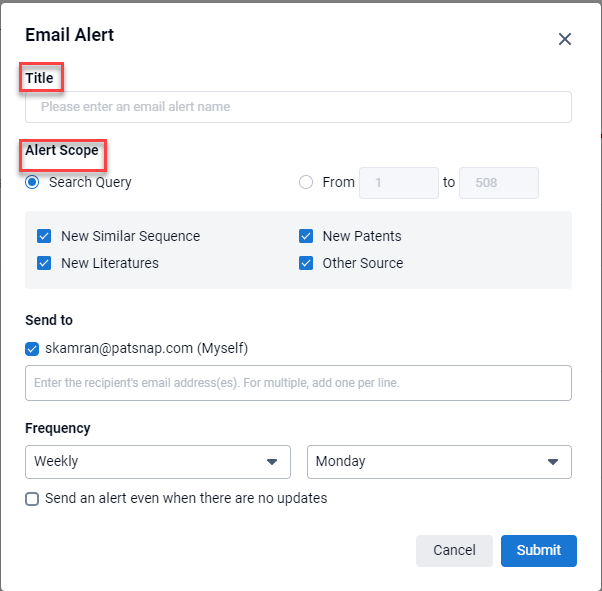 To access your created email alerts, you can click on the 'Email Alert' tab on the bottom left of the following screen which should open the Alert page: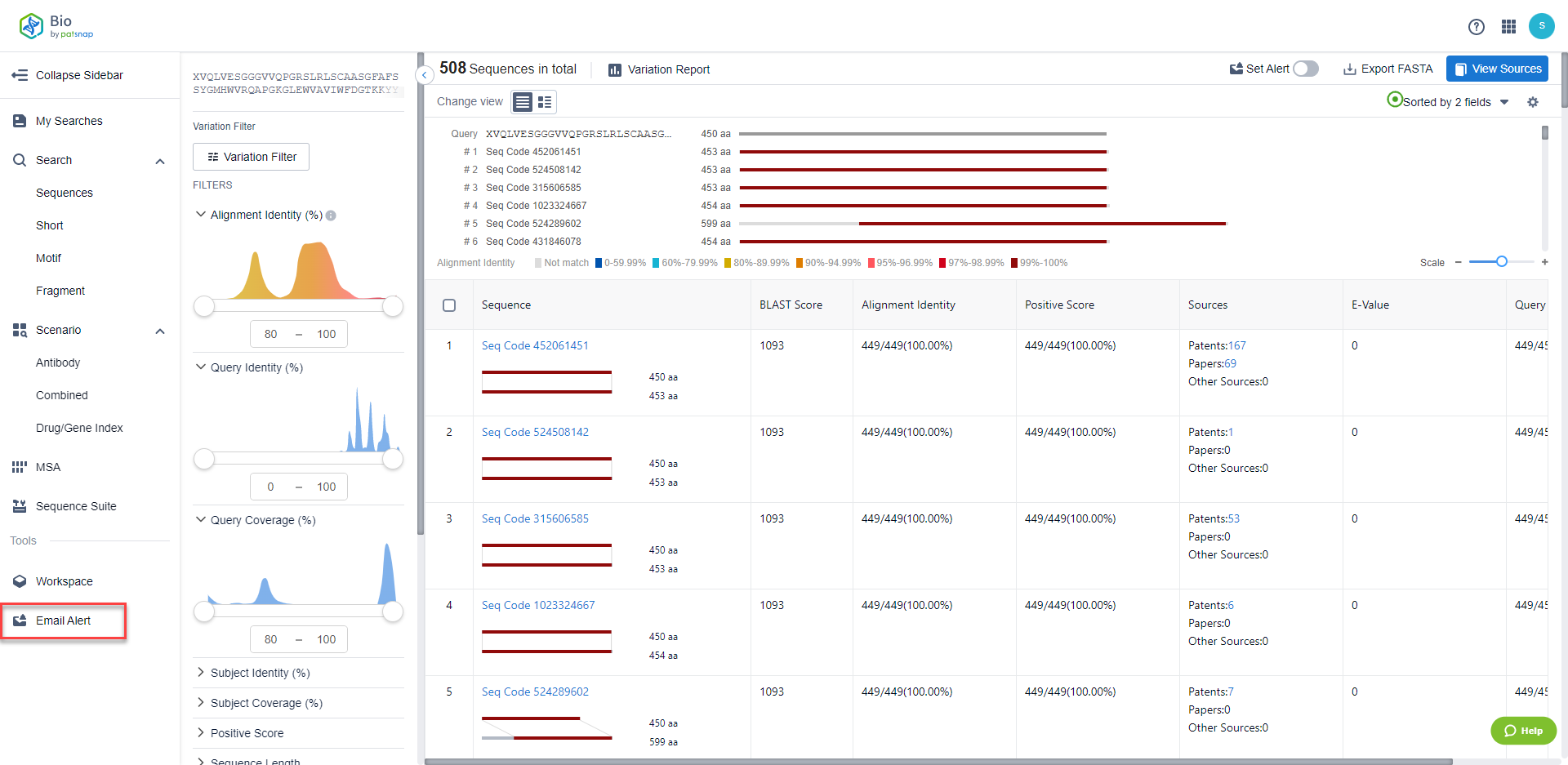 On this page, you can view your created alerts, and delete as well as edit them. Once you get alerted of new updates, you will also see the following overview screen pop-up when you hover over the 'i' icon, through which you can view all updates after selecting the green button: