Often during the project establishment process, multiple drugs for the same target, or multiple companies in the same field, are compared to understand their relative ranking.
There are many dimensions that need to be used for comparison, including but not limited to: basic information, research and development progress, associated clinical data, etc., and there are differences in dimensions when comparing different entities. The Entity Compare feature in Synapse allows you to compare up to 4 entities (drugs/targets/organizations/indications) to help you quickly understand the similarities and differences between entities and perform in-depth reviews. Furthermore, this feature allows for faster workflow as you do not have to move back and forth between different pages to perform your comparisons since you can compare on the same page.
You can enter the comparison in 3 ways. The first is through the 'Entity Comparison" tab on the left-hand side of the page in the navigation bar: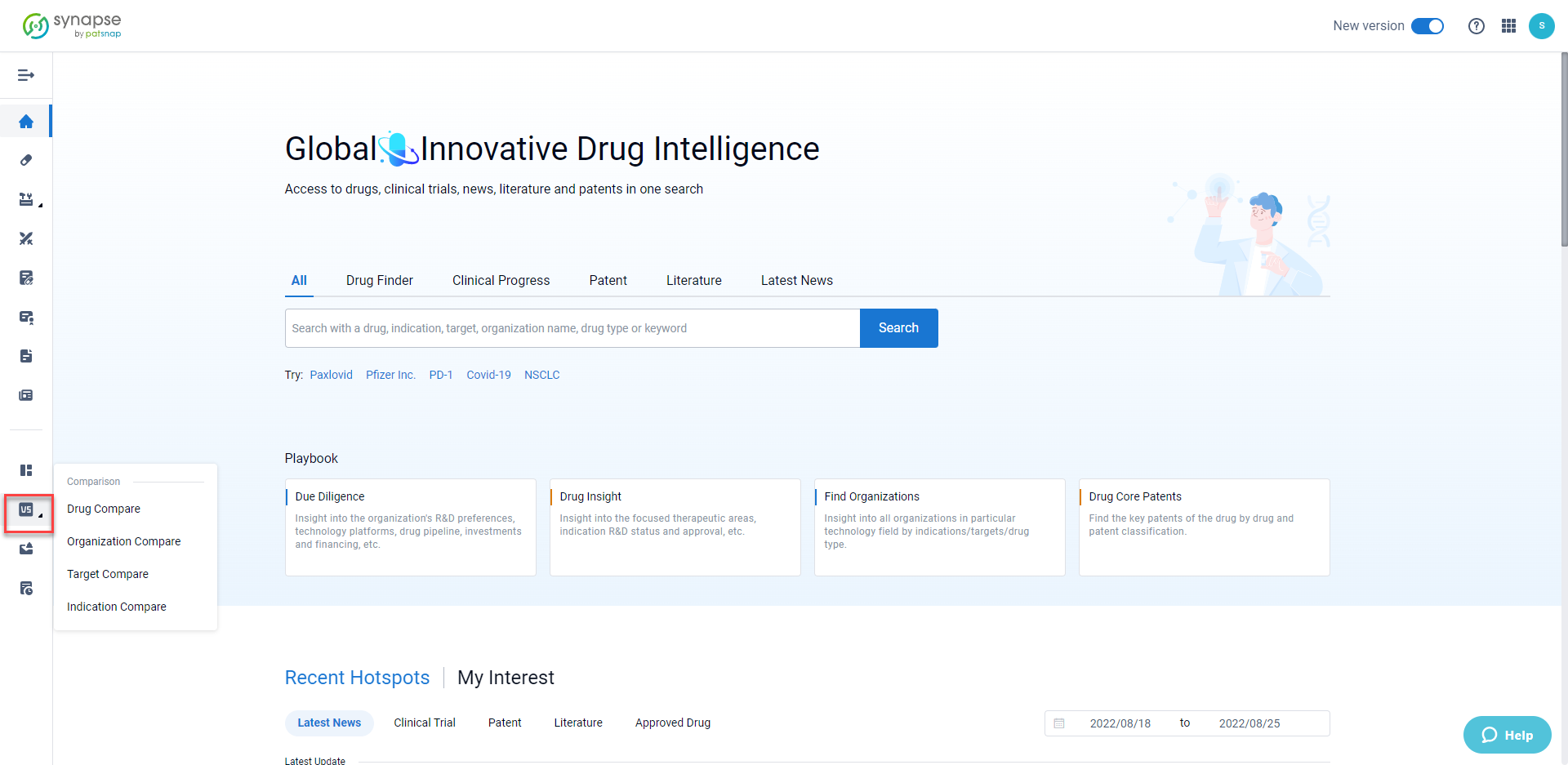 The second is through the Drug result page where after selecting 2 or more drugs, up to a maximum of 4, you can click the "Drug Comparison" function in the lower right corner: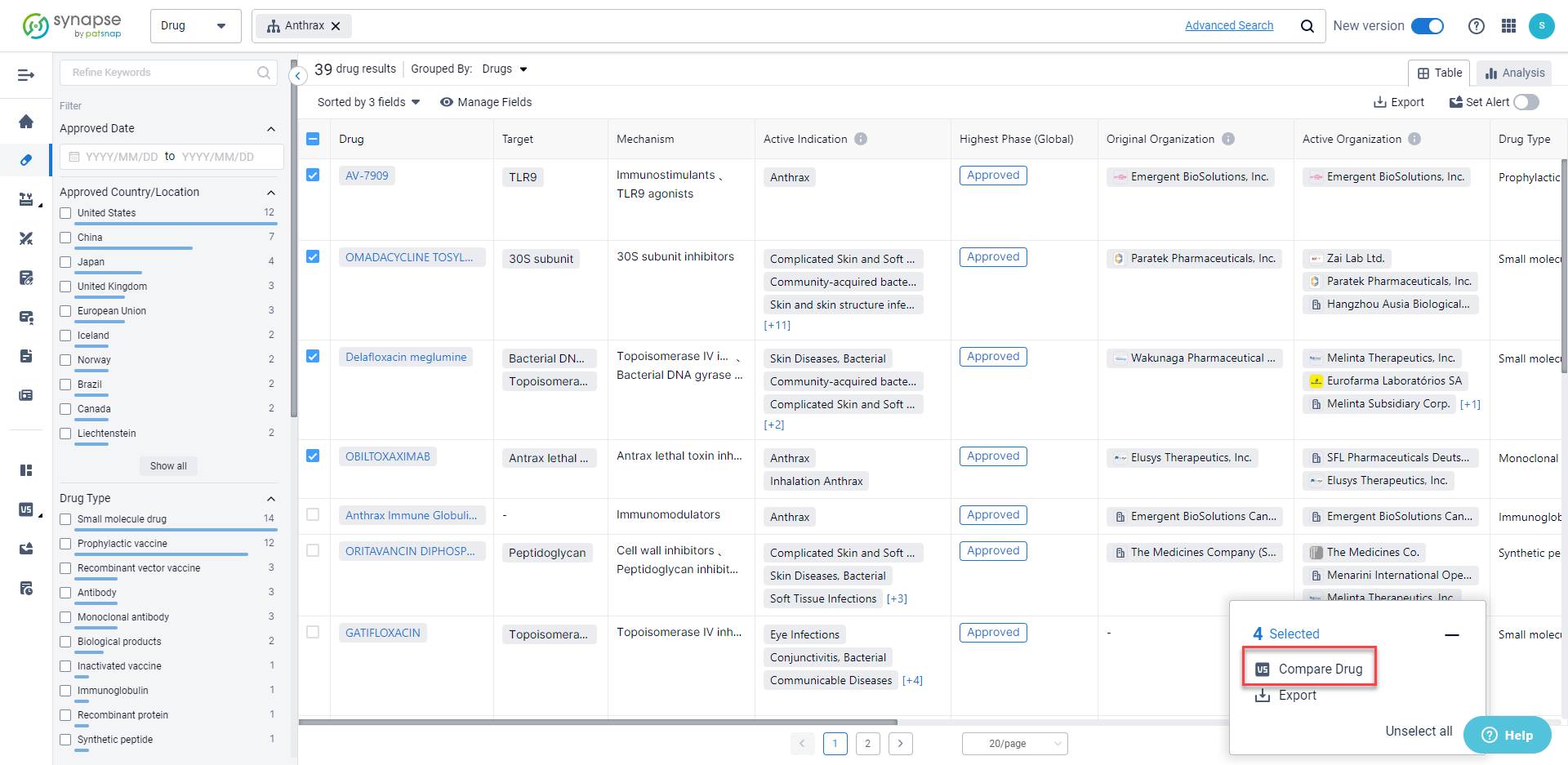 The third is through the Drug/institution/target/indication details page: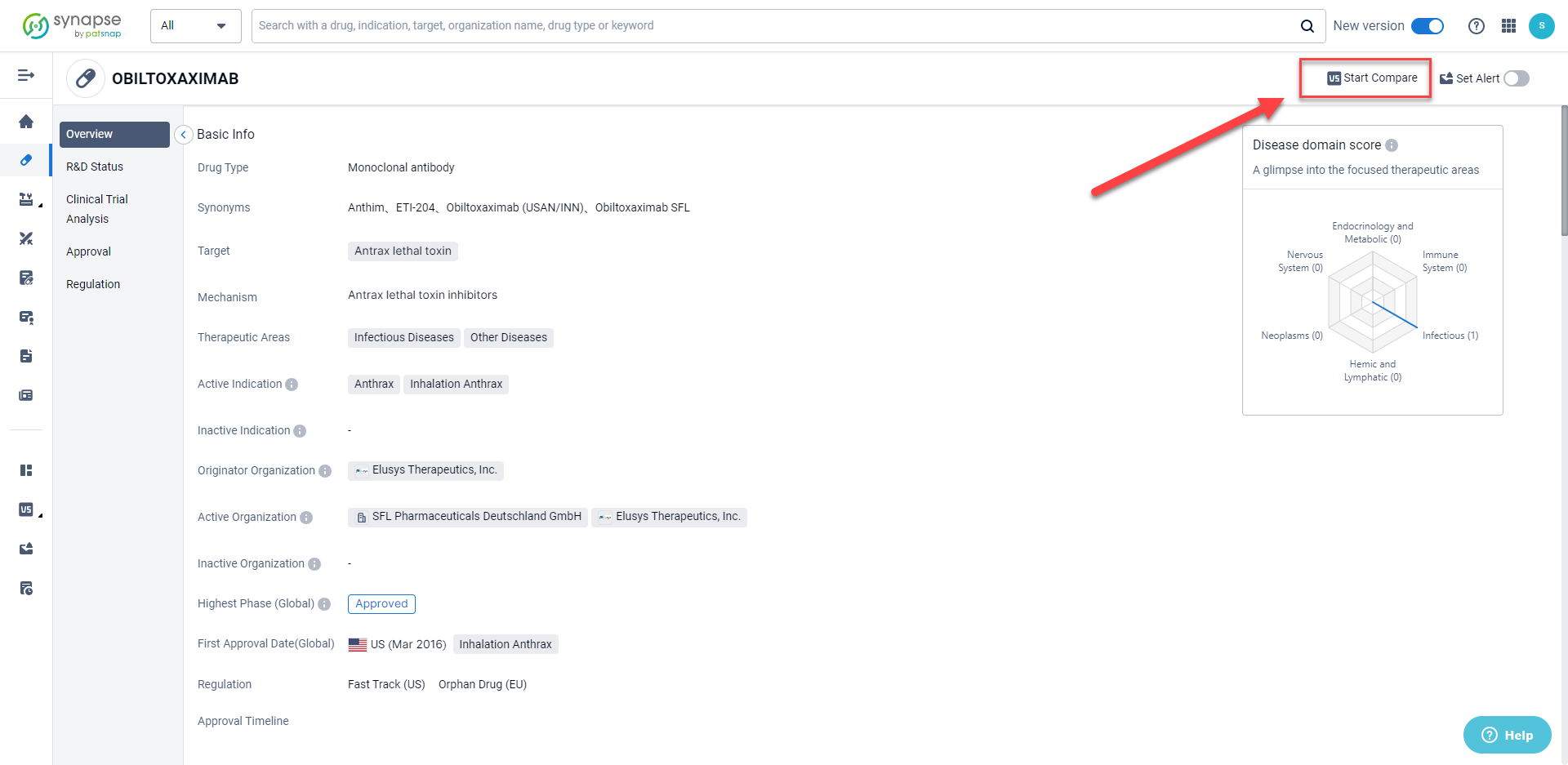 Upon clicking on the 'Start Compare' button, a new tab will open where you will be able to add additional drugs, targets, organizations, or indications, depending on what entity you are interested in comparing. It should be noted that the comparison can only be within one entity and not between two different entities. For example, you cannot compare a drug with an organization, you can only compare 2 or more drugs or 2 or more organizations with one another.