Retain Patent Sorting in Analytics
Users that have sorted their patent documents in Bio by Sequence Attributes, such as BLAST
score, currently lose this ranking when they move to Analytics. This inconsistency disrupts the user workflow and provides a poor experience for users who can no longer easily locate key patents. Therefore, the sorting logic in Bio will be retained via the 'Sequence Correlation' option when users view in Analytics to keep the user workflow consistent. Please note that this sorting method is only available when the user jumps from Bio to Analytics –it does not exist when searching only in Analytics.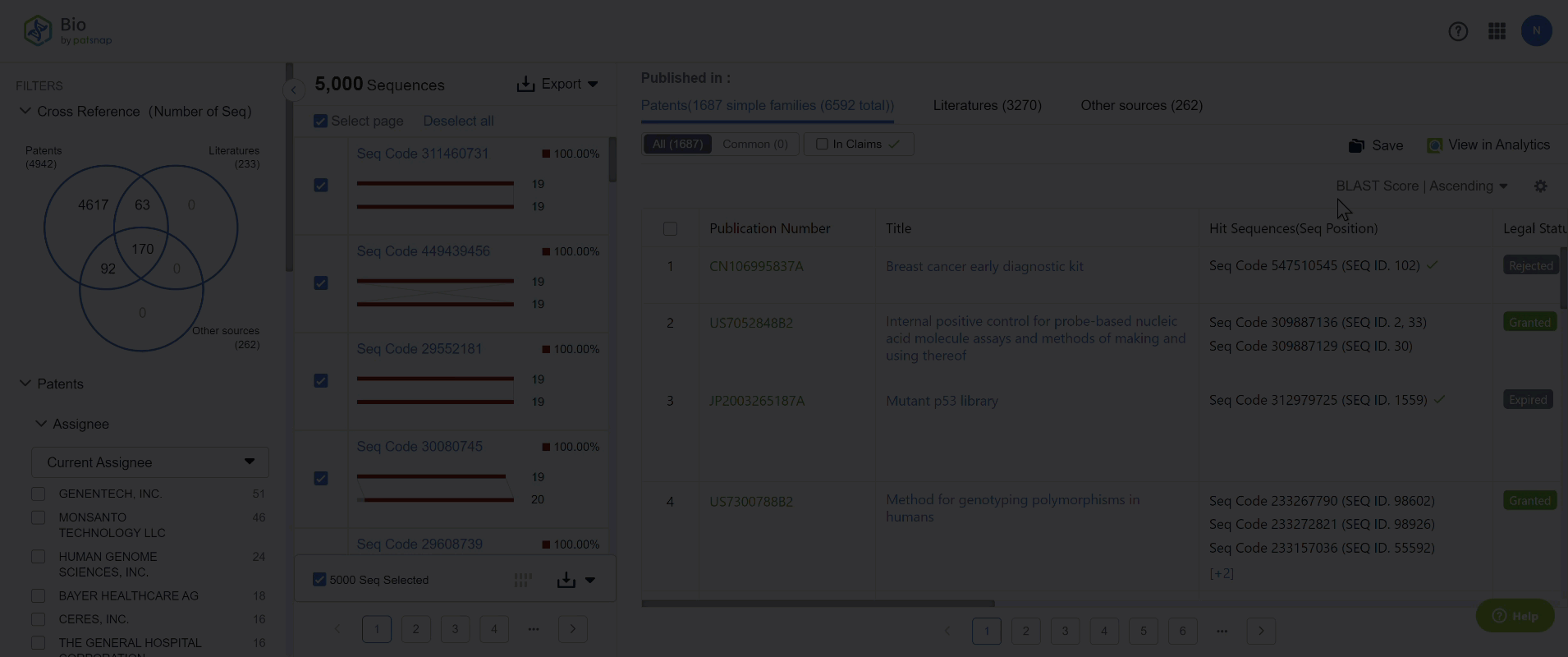 'Include Sequences' Filter in Analytics
When running a keyword search in Analytics, users may want to identify patents that contain sequences. The current workflow involves potentially searching terms like "SEQ ID", but this is not ideal as some hits may be missed if the sequence is provided in another format not searchable by keywords. Therefore a new filter has been added to Analytics: "Contains Sequences" = Yes/No, which will allow users to filter and obtain patents that contain sequences. From here, a potential workflow is for users to extract the sequences from these patents into Bio and further analyze the results.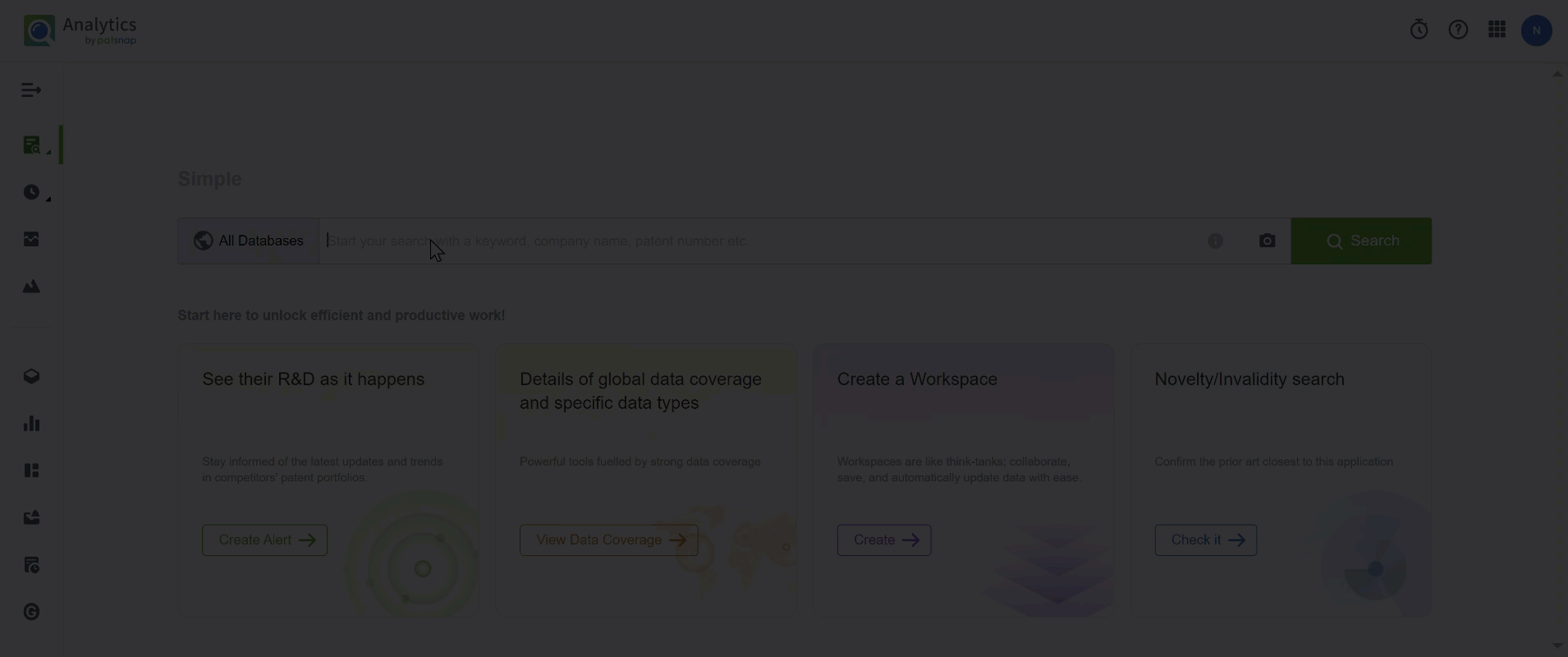 'In Claims' sequences in Analytics/Workspaces
During an FTO analysis, users will often take all patents hits through to Analytics to be comprehensive and ensure they do not miss a hit. However, they need a method to prioritize patents that they rank as of higher importance –for example, those that contain sequences mentioned 'In Claims'. Currently, these patents can be filtered in Bio, but users lose this ability when they transition to Analytics. This reduces user efficiency when reviewing key sequences. Therefore, Patents that contain sequences 'In Claims' will now retain the tick icon when moving between platforms to remain consistent between platforms and improve the user workflow. This will also apply to the Target Sequences column in Workspaces to help users easily identify key patents.