If you are especially interested in market reports, then there is an easy way to find them within Discovery using the Market Browser.
You can find this option by clicking on the option of "Markets" which can be found in the left-hand navigation page on every page within Discovery. This is where you will be able to find all of the hundreds of thousands of market reports; you can also search for a market sector of interest here.

Clicking on "Expand row" will expand out all the sub-market sectors for a specific overall market sector.
The "+" button next to each sector will allow you to see to the next level of granularity in terms of sectors. This can be undone by clicking on the "-" button.

If you can't see a specific market sector that you are interested in, then you can search for it using the search bar. For example, if you are searching for "Automotive", you will get the following results which match your search term.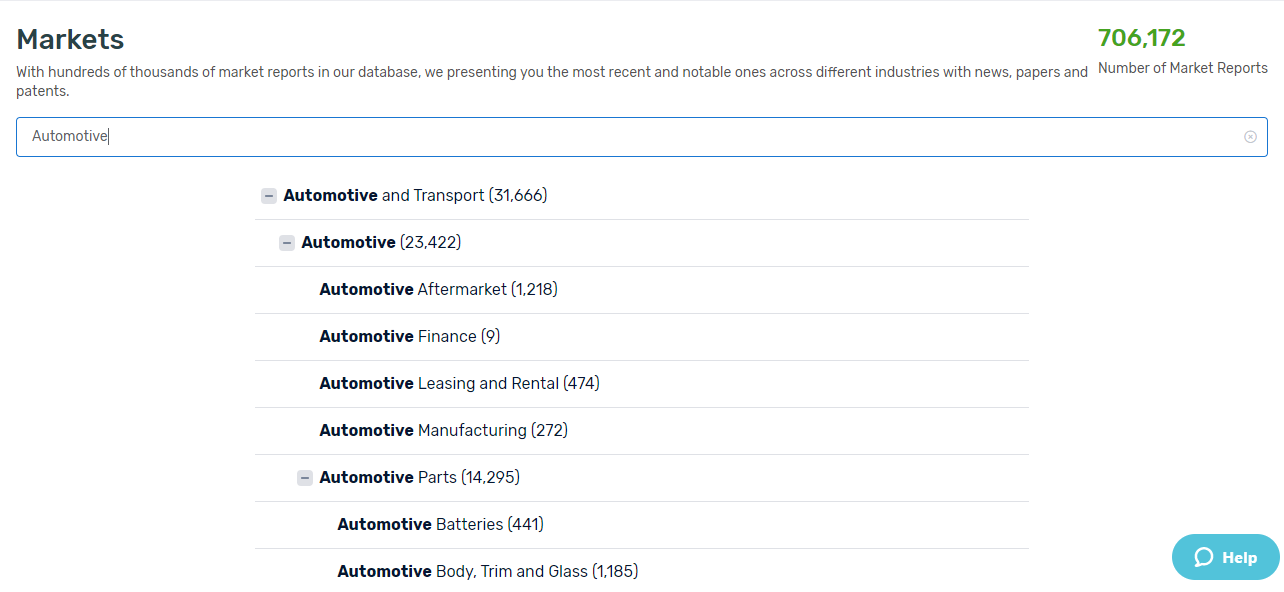 Market category detail page
Clicking into any of these categories will take you to the market category detail page.
Companies
The first tab on the market category detail page is "Companies" which gives you information on the companies involved in this market category.
From here, you will be able to see a distribution of both the location and age of the different companies involved in this sector within the Company Overview.

Below this you can see the Company List, where you can see a list of the top companies that operate in this market sector. You can also filter using various refinement options for these companies.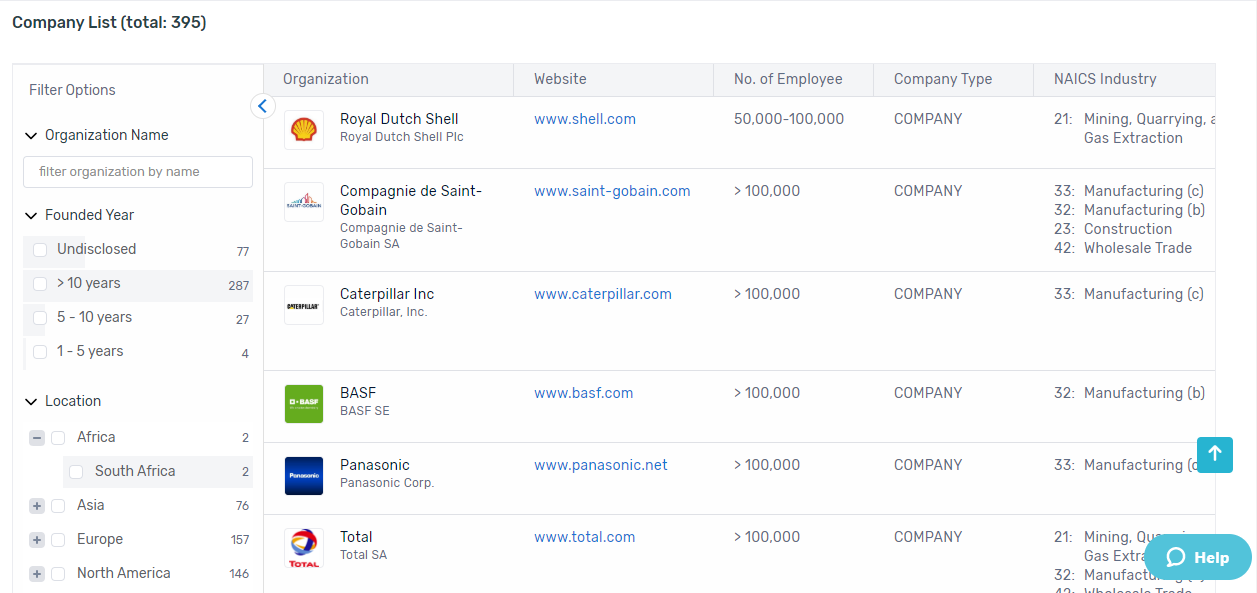 Market Reports
The second tab on the market category detail page is "Market Reports" which provides you with specific information regarding the market reports for this category.
From here, you will be able to see the fastest growing market sectors within this category along with which of them is the most dominant.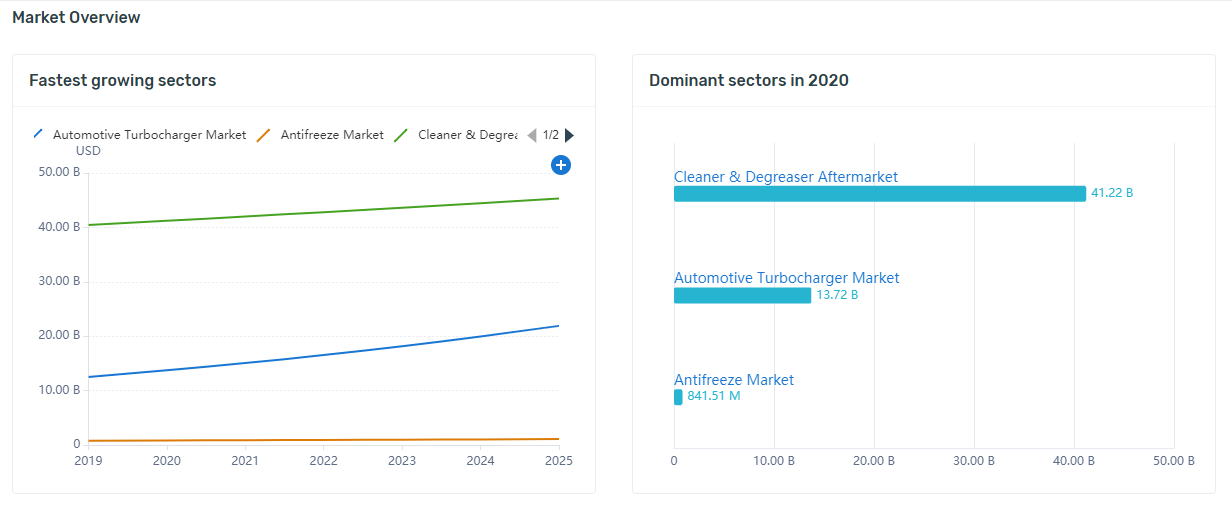 Below this, you can see the Market Reports list for this sector which can be filtered using various refinement options.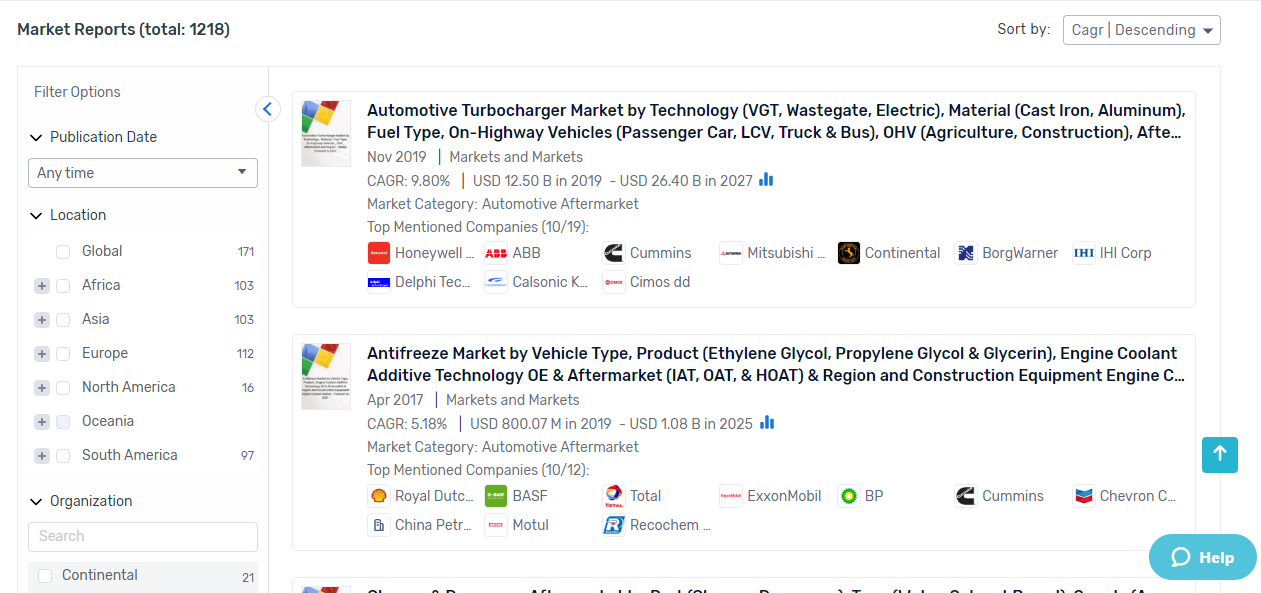 Individual market report page
If you click into a specific market report you will come to a page that is dedicated to it.
At the top of the page, you will be able to save the report to a pinboard, along with seeing the sector that this report is in, market overview, associated topics, total current market size, estimated market size, CAGR and the region that this report concerns.

Below this, you are able to read the most recent report and see a trend graph of the predicted size of this market.

After this, you can see the regional distribution of news, and patents related to this report.

You can then see the key players within this market along with associated news and patents for them within a given time period.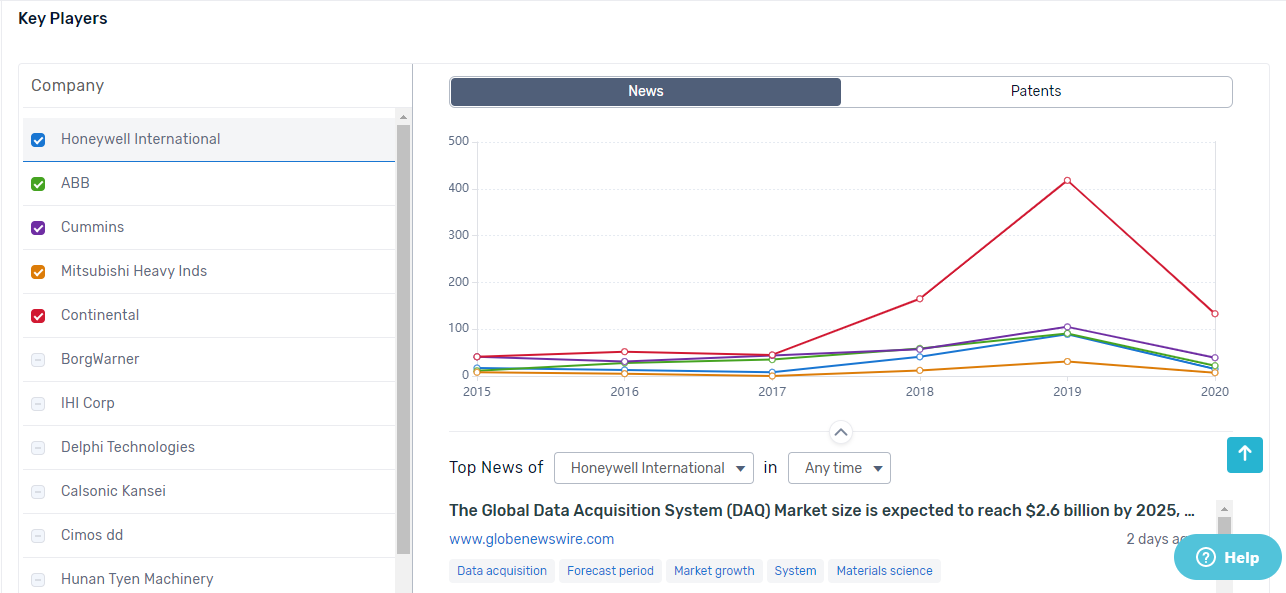 Finally, you can see other market reports related to the one you are currently viewing information on.