PUM (Property Unit Measurement) gives you the ability to quickly filter and analyze the properties of a material that you are searching for. For example, it will extract things like the density of thermal insulation and allow you to filter your search results to a specific range.

You can also find the Properties in the Patent View. This will list all of the measurements that we were able to extract from the document.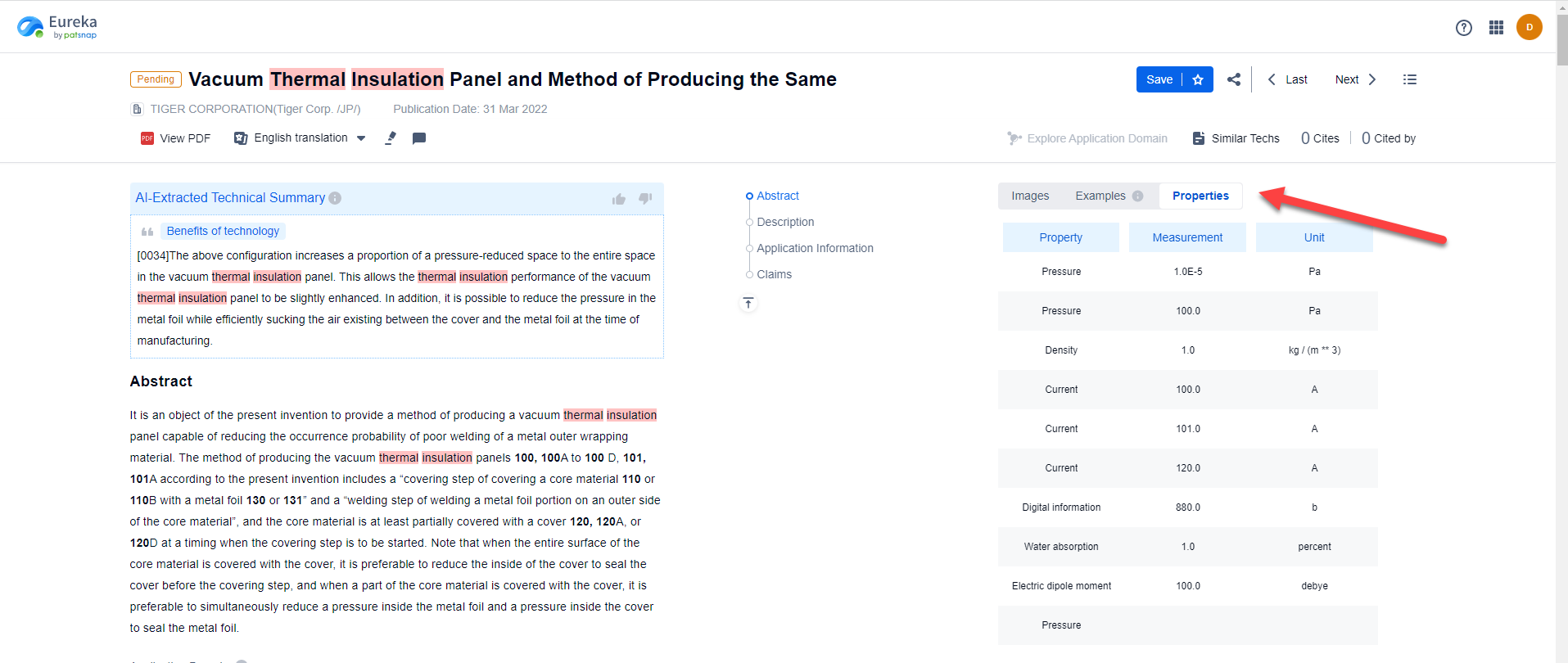 When it extracts the information it will also standardize the units of measurement, to make a more unified and simpler search.