Setting Search Conditions
Click "Competitive Landscape" in the left navigation bar.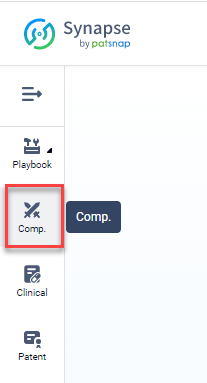 Enter your target (Example: "PD-1") and the system will begin recommending detailed input based on your search. Select a detailed input from the "target", "indication", or "Drug Type" perspective. You can search for multiple targets in an 'AND' function -for example PD-1 AND LAG-3. This will save you time and improve your workflow.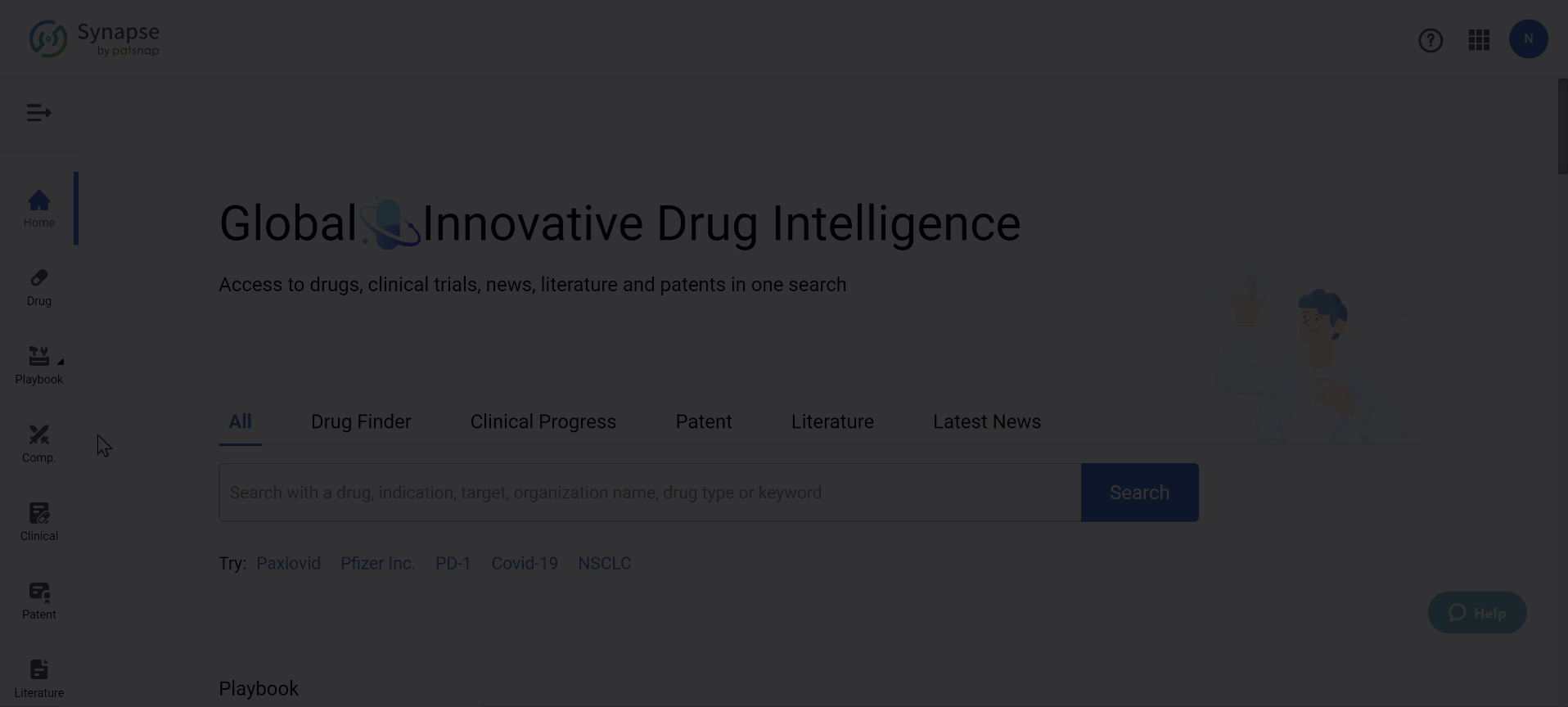 Viewing Statistical Details
View Statistical Details
Select the "target" or "Indication" of interest to see results. (Example: PCSK9) On the results page, you will see the aliases, drugs and clinical trials, etc. data.
Select the data point of interest from the overview tab to view detailed results within that category. Please keep in mind any interactive data will be highlighted blue when hovered over. If no highlight appears that data is not interactive.

Below the results overview, you will notice an Analysis Section. This section displays heat maps of target-based mechanisms of action in a competitive landscape. These maps are also interactive and can be used to view detailed results.
Filters
R&D teams focused on innovative drug discovery show great interest in targets/indications that are still in early-stage development. BD, VCs, and analysts are also keen to learn about R&D developments and hot spots in the industry. The current Competitive Landscape showed the top targets/indications with the most drugs in development, but you could not filter this by phase. The newly added filters feature will allow you to view these results from different perspectives and view data that is more important to you. Filters include Highest Phase to see top targets/indications in each phase or Start Date to see the newly emerging targets based on clinical trial data.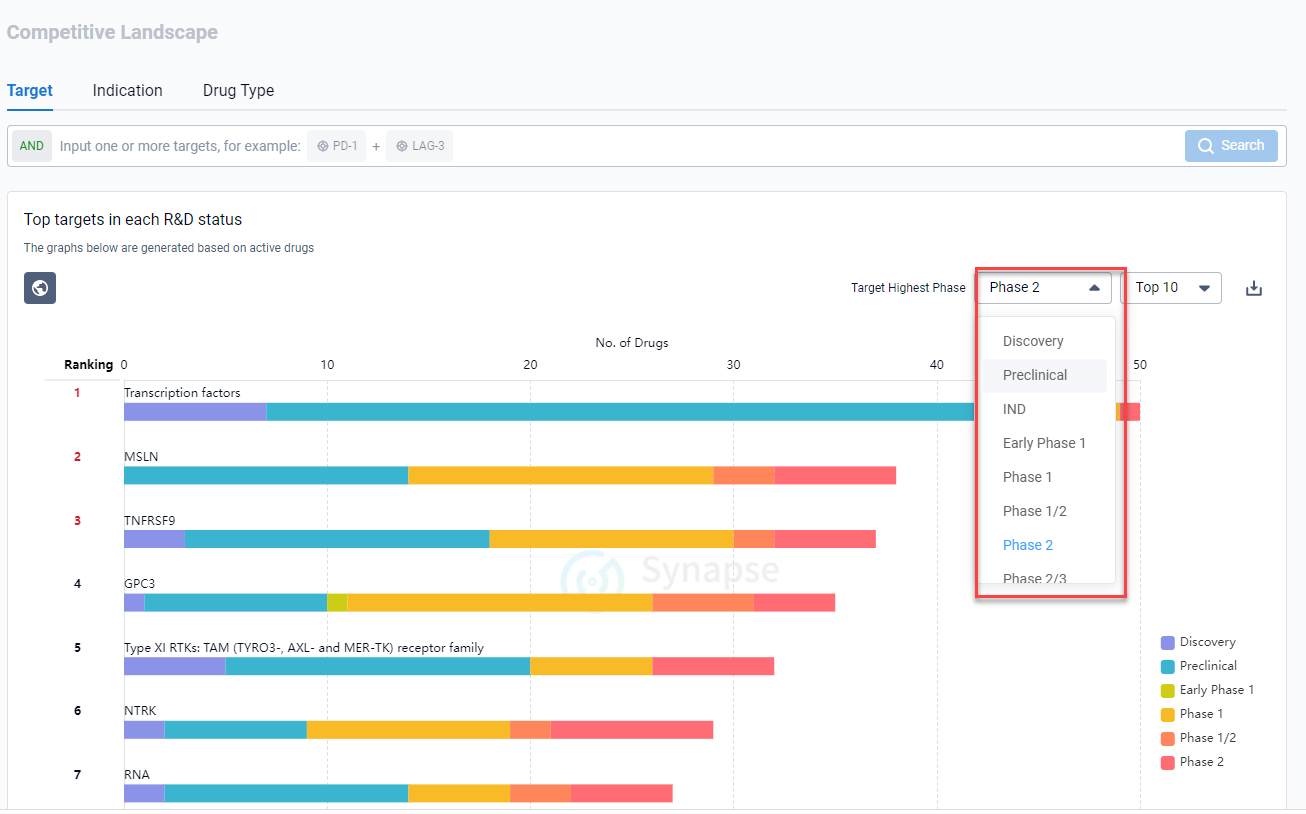 Drug Type Analysis
With so many new emerging technologies, you need to be able to quickly understand the landscape. Currently, you have one-click access to the Competitive Landscape for targets and indications but cannot view this by Drug Type without manually creating these charts themselves which can be time-consuming. Therefore, Competitive Landscape has been updated to allow you to quickly view by Drug Type in one click. This allows you to cut the data and view the top organizations, targets, indications, and more by modality.