Sequence Alignment Property Data
Currently, when viewing Bio-related patents in Workspaces, users can see the Search Query and parameters, but cannot view the alignment information. This means they would have to go back into the Bio platform to view this information, which can greatly disrupt the workflow, particularly when evaluating hundreds or thousands of sequences.
To improve workflow, it is now possible to view the alignment information straight from Workspaces when clicking on the Target Sequence. This will ultimately accelerate the patent review process and will allow you to correlate the sequence alignment details, hit sequences, alignment parameters, and other information to relevant patents and sequences.
When you do click on the Target Sequence, you will have two tabs. You will have your target sequence and your search settings. You will be able to see the sequence code and all of the alignment data here, as well as the alignment view.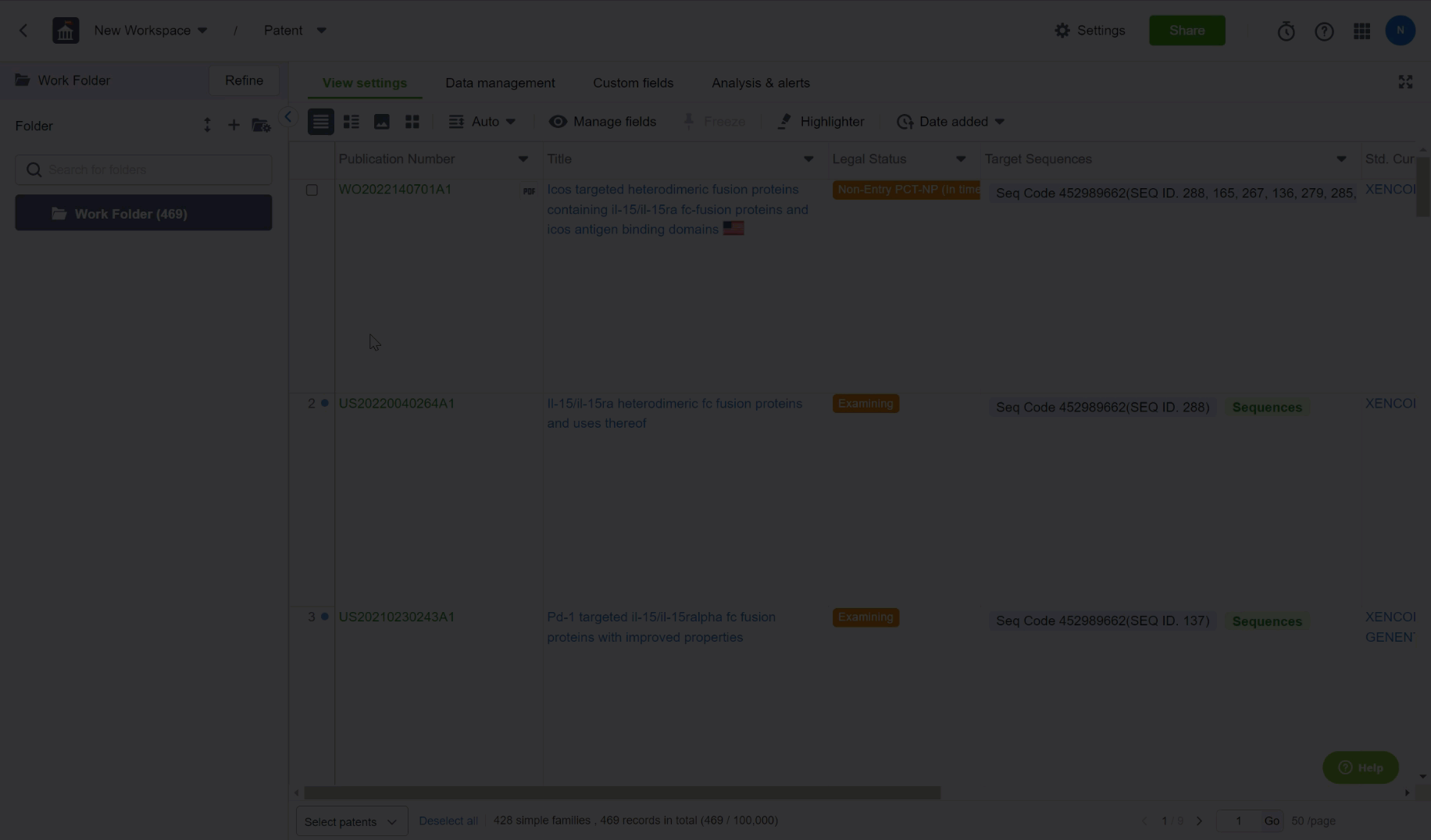 Export Sequence Alignment Property Data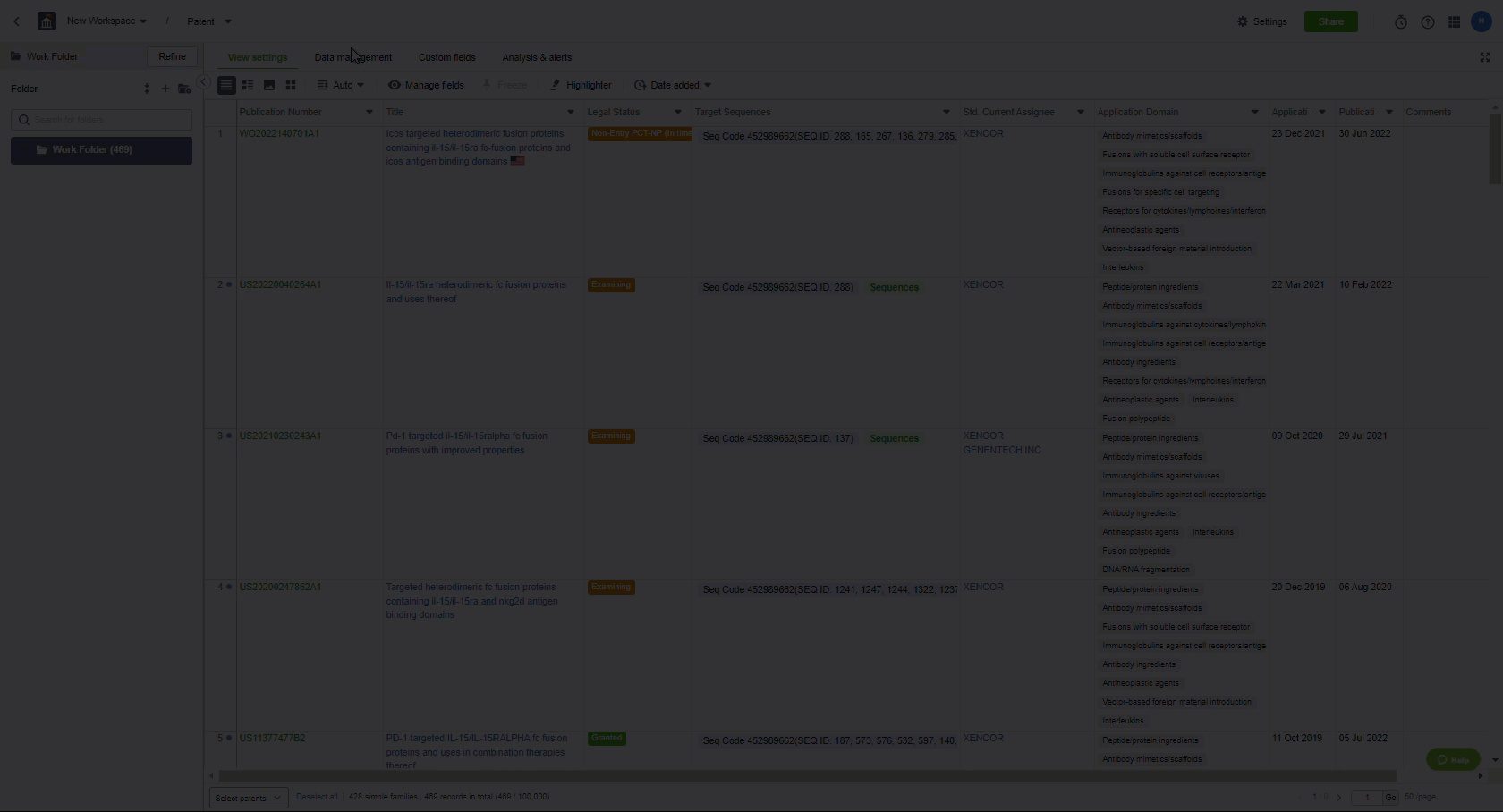 Exporting is an essential part of the workflow for some customers to use offline and to share and
collaborate with colleagues. Therefore, 15 new exportable Bio related fields have been added to the workspace export function to better support the user workflow and improve their experience. Fields include sequence alignment, sequence length, query/subject identity/coverage, etc.
To export patents with these fields, go to the 'Data management' tab and click on the 'Export' button.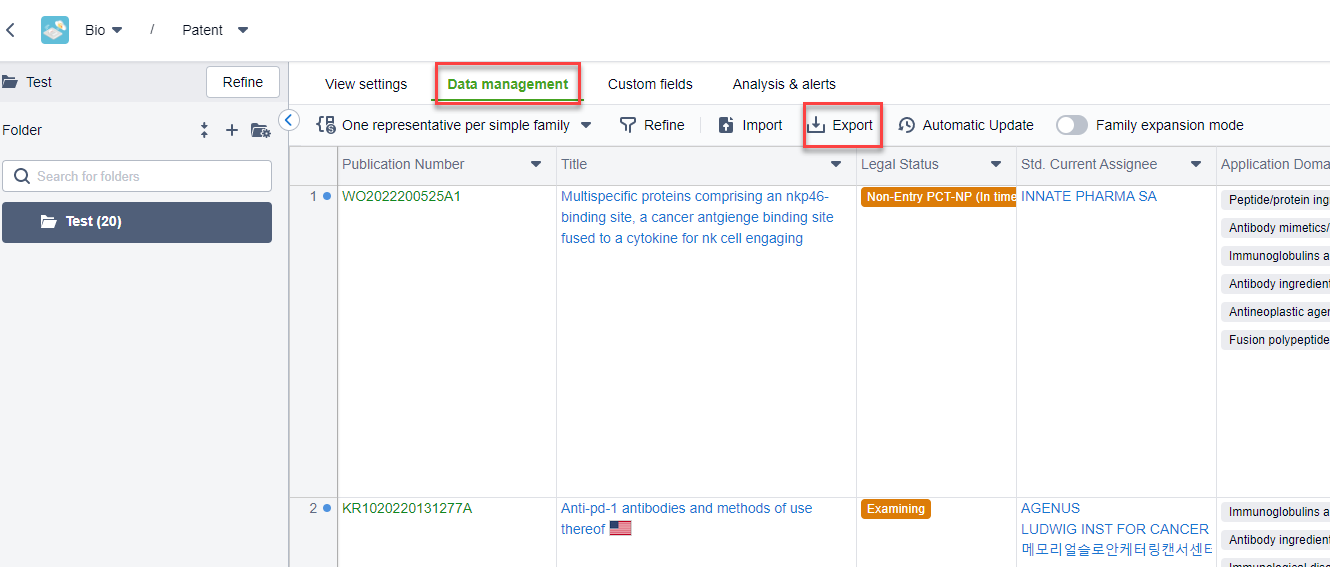 A new tab will open up where you will find the newly added fields under the 'Custom Fields' option under the 'bio' header: