Save Sequences to Workspace
Without a centralized repository for sequence data, this information can be disorganized making it challenging to effectively store, compare, and analyze sequence information. The current MSA limitations are not sufficient for many workflows involving longer sequences and larger result sets. Therefore, it is now possible to save up to 100,000 Sequences to a Workspace to allow users to organize and manage work more effectively by saving all work in one space. This also increases the efficiency of collaboration by allowing users to share different types of data with colleagues. Please note that historical MSA data will be automatically migrated to a Workspace.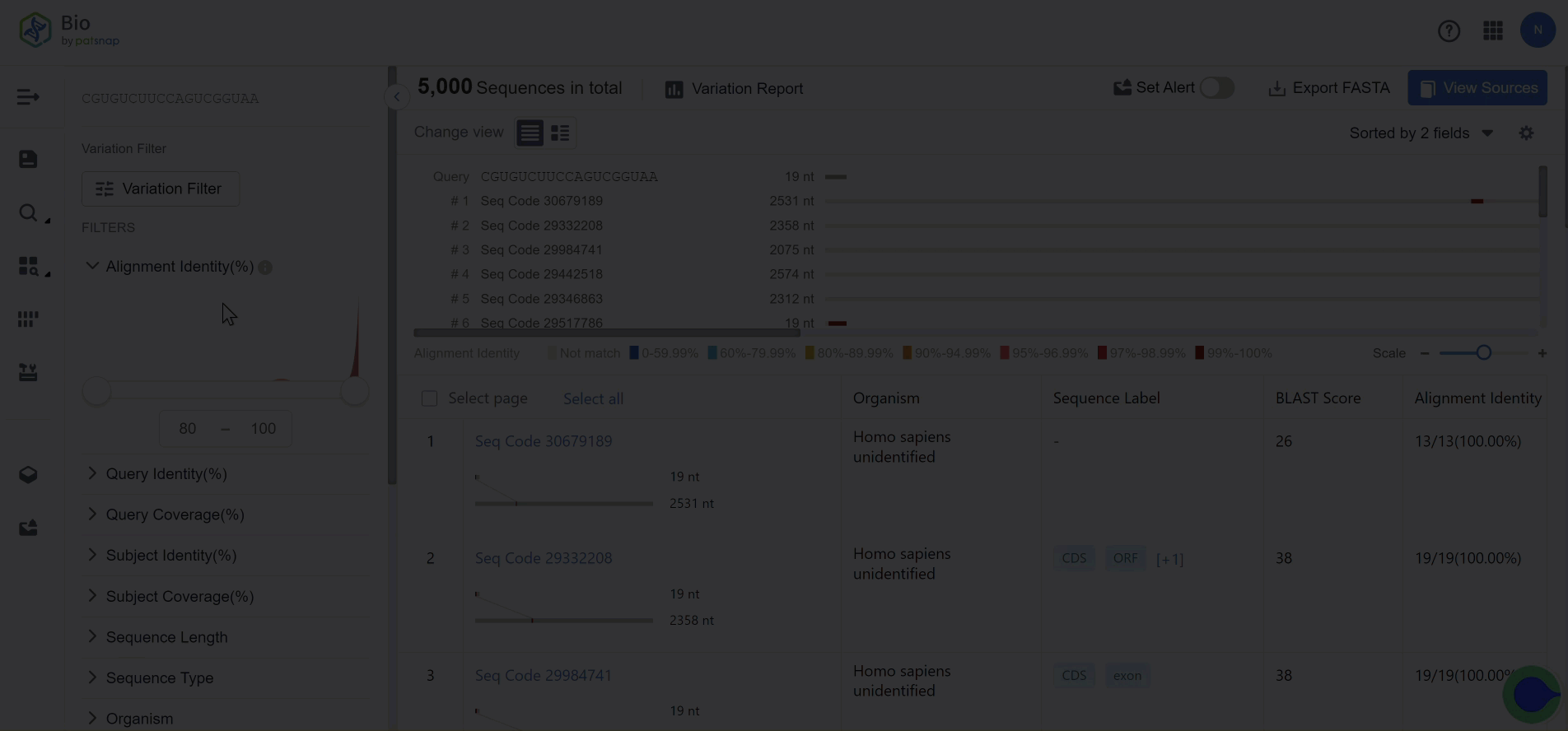 To save sequences to a workspace, you need to select the sequences of interest or all the sequences which will open up a pop-up. On the pop-up, you will see the option 'Save Sequence'. After clicking that, another pop-up will open where you can select the workspace you would like to save the sequences to.
Other Functionalities
Some other functionalities of the sequence management platform include:
Import Sequences via other

identifiers (Seq Code,

GenbankID

,

CAS RN) in Workspace.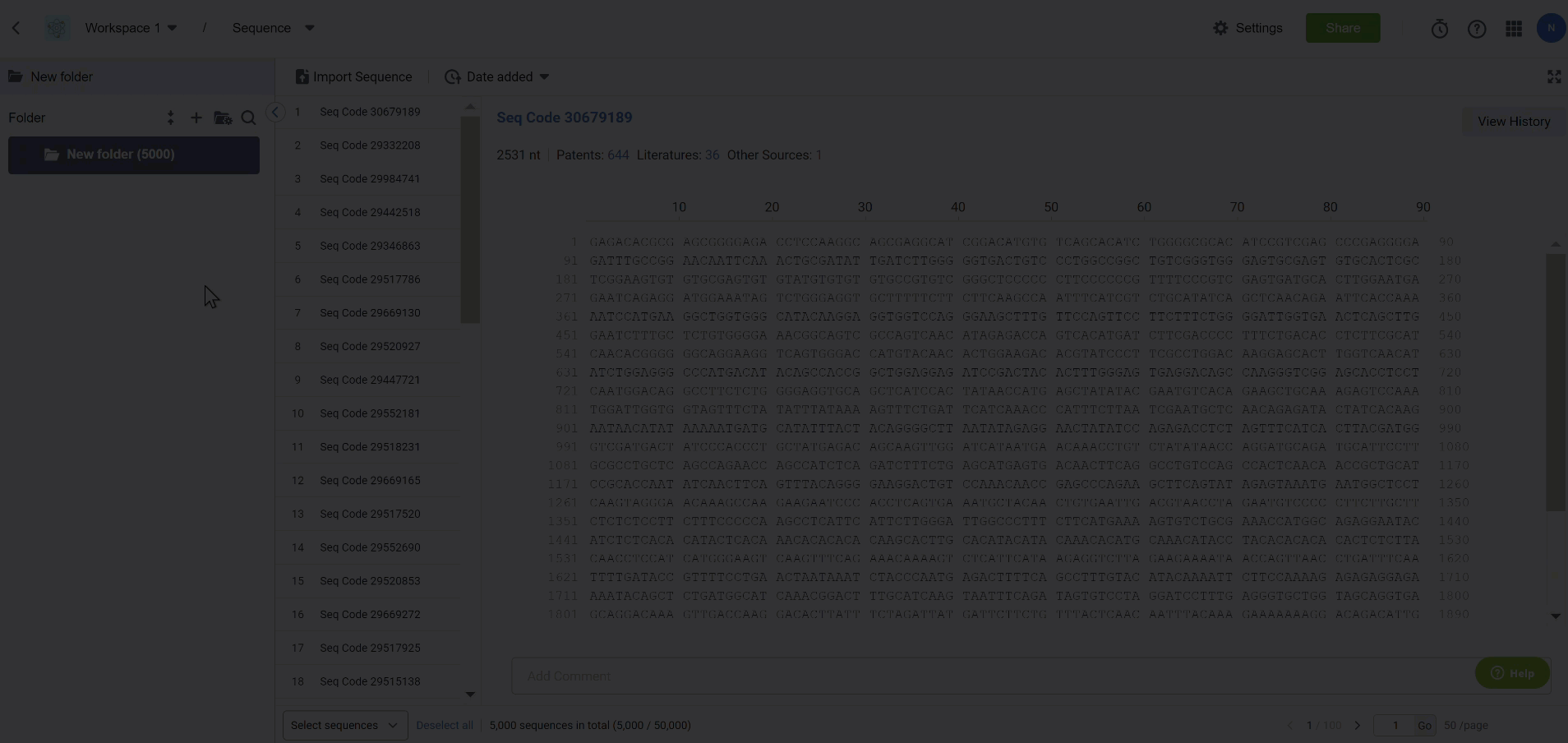 Renaming the Seq Code to a more specific

or descriptive name to make it easier

to find the data you need.

The Seq Code is

PatSnap

-

specific so

renaming this can make it clearer to

the user what the sequence is.

Add comments to your sequences.

Collaborate with colleagues by sharing insights, asking questions, or providing feedback. Please note that the upper limit of a single sequence export is 50,000.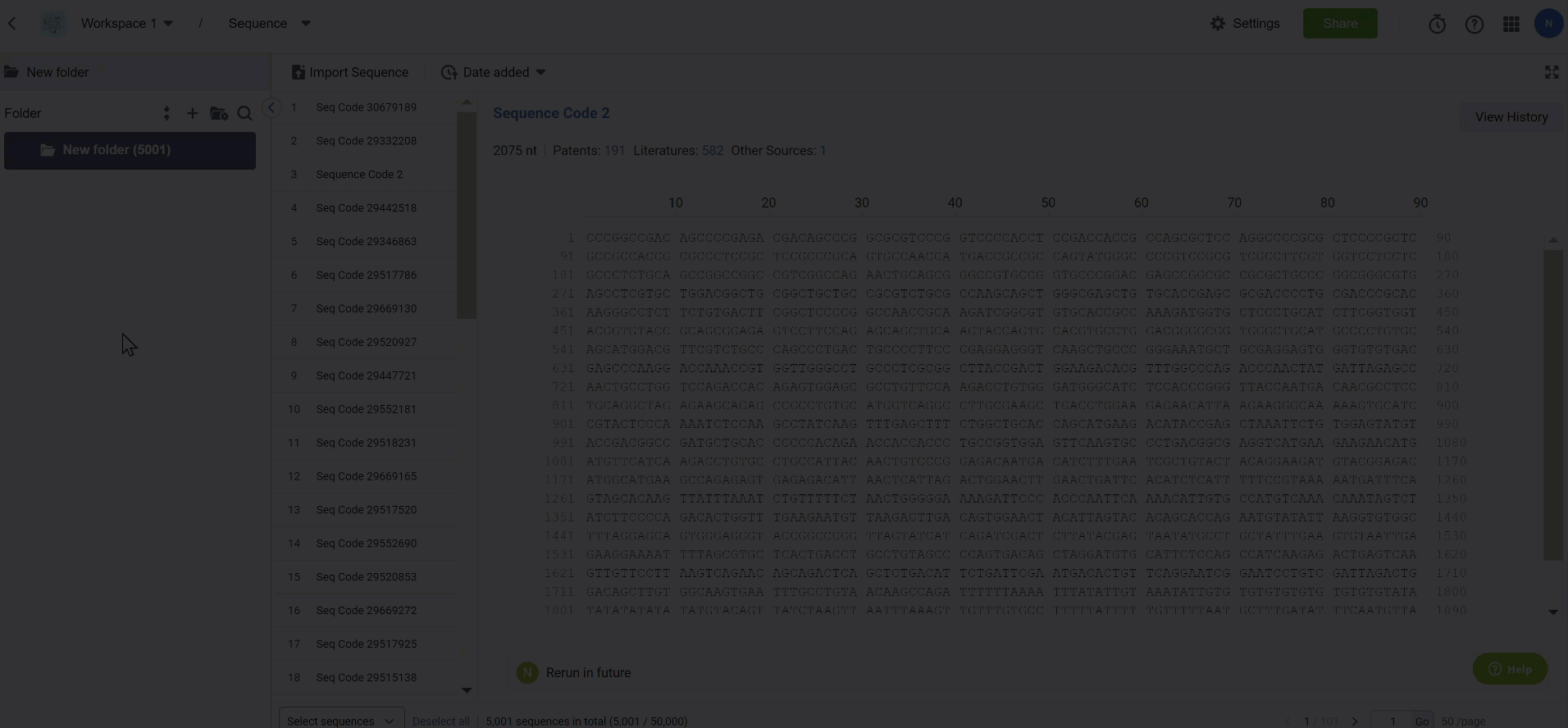 Compare up to 100 sequences at a

time with the 'Align Sequence' view.

This generates an Alignment

Report and replaces the previous

MSA feature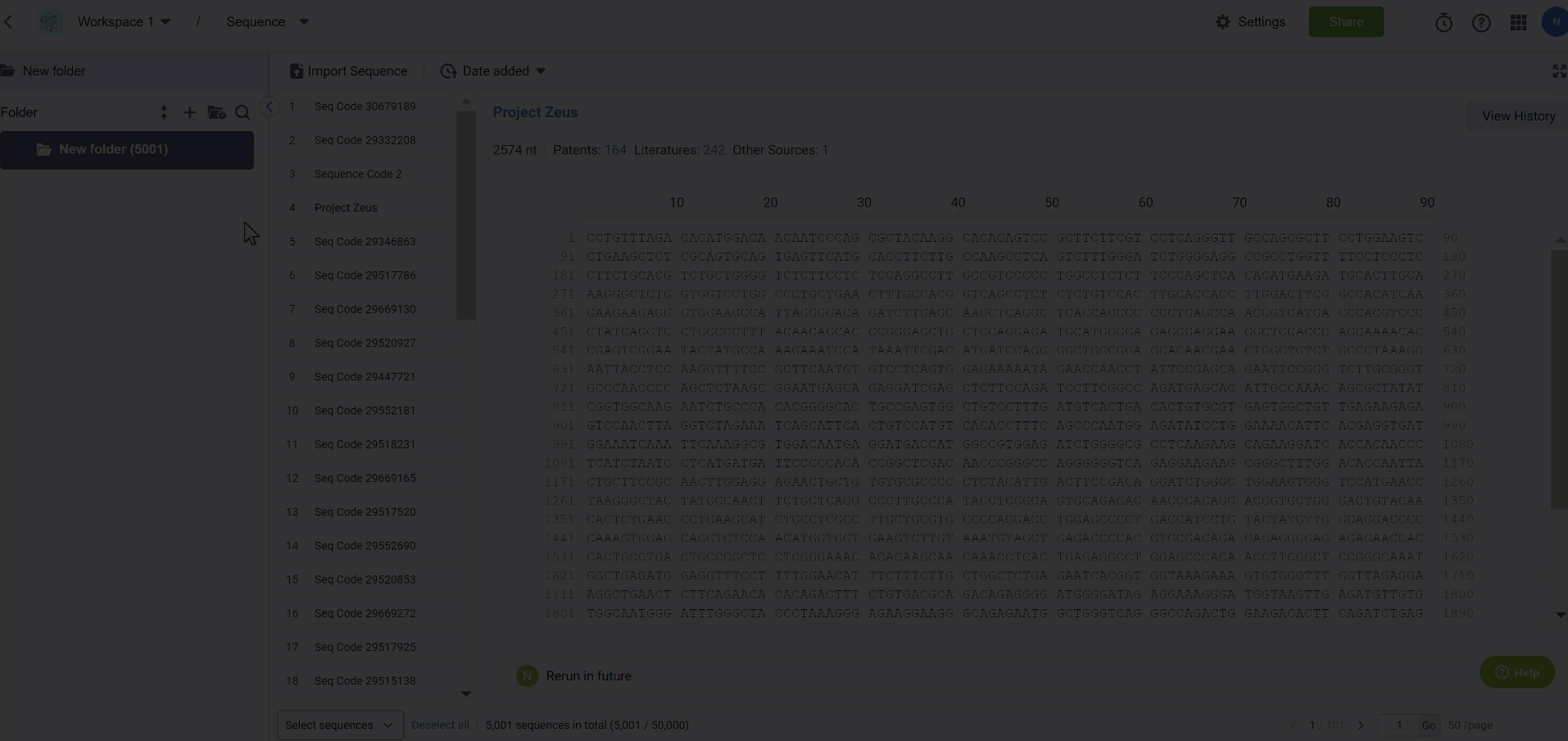 Please note that the Multi-sequence alignment reports need to be manually saved. This can then be accessed on the sidebar under Alignment Report.